AscoColor eco - Marbling dye
Water-based acrylic dyes with organic pigments
Colour: 104 - violet | Contents: Bottle / 30 ml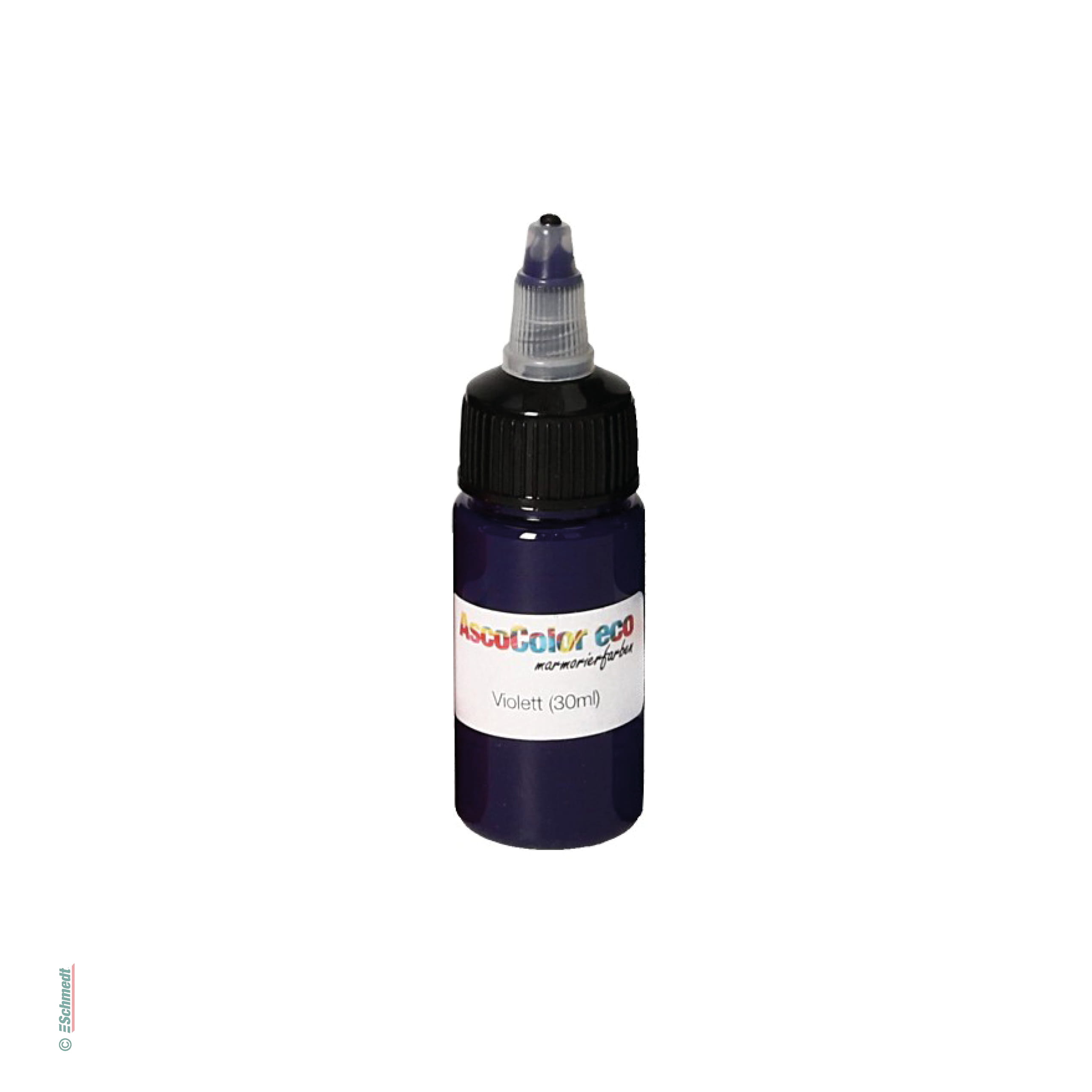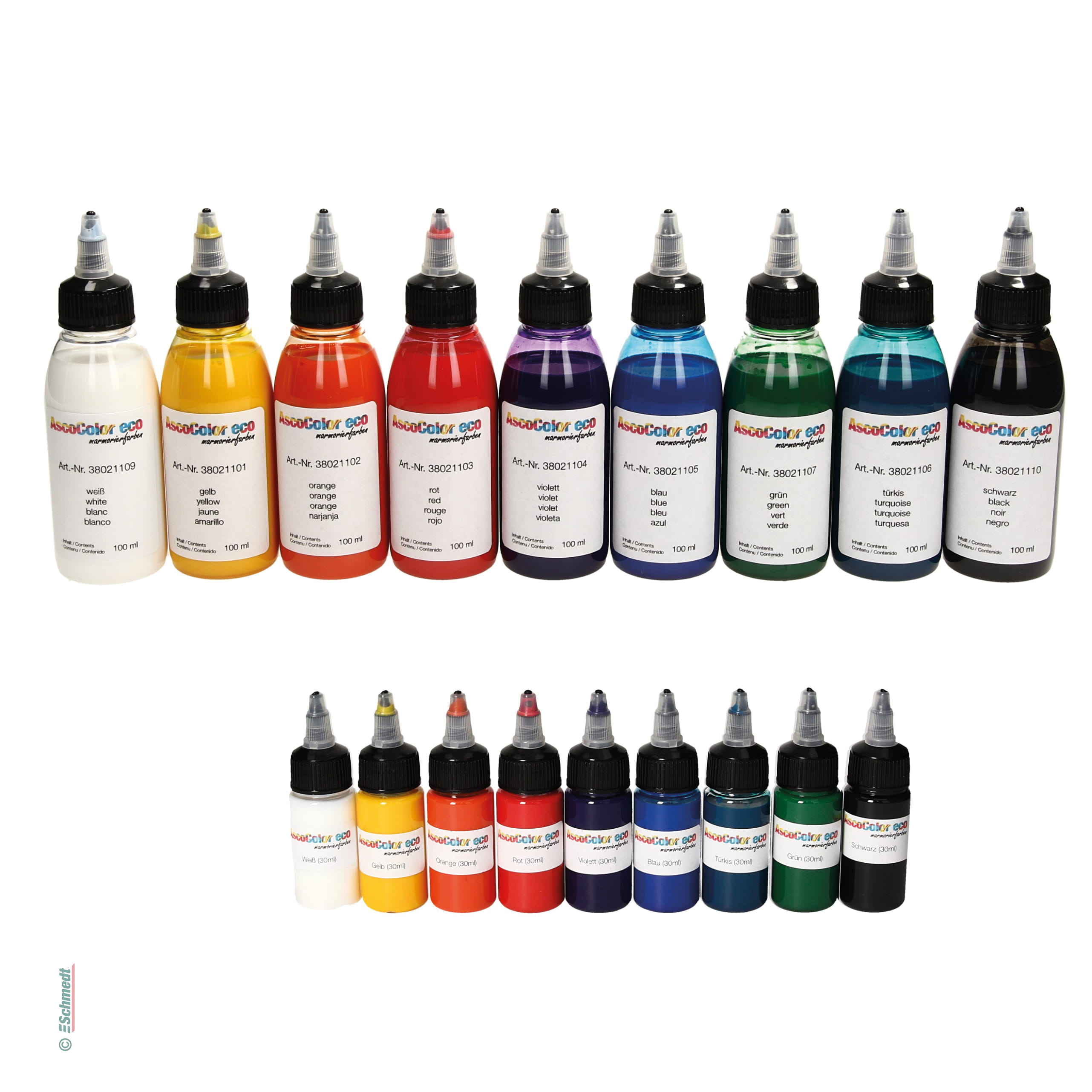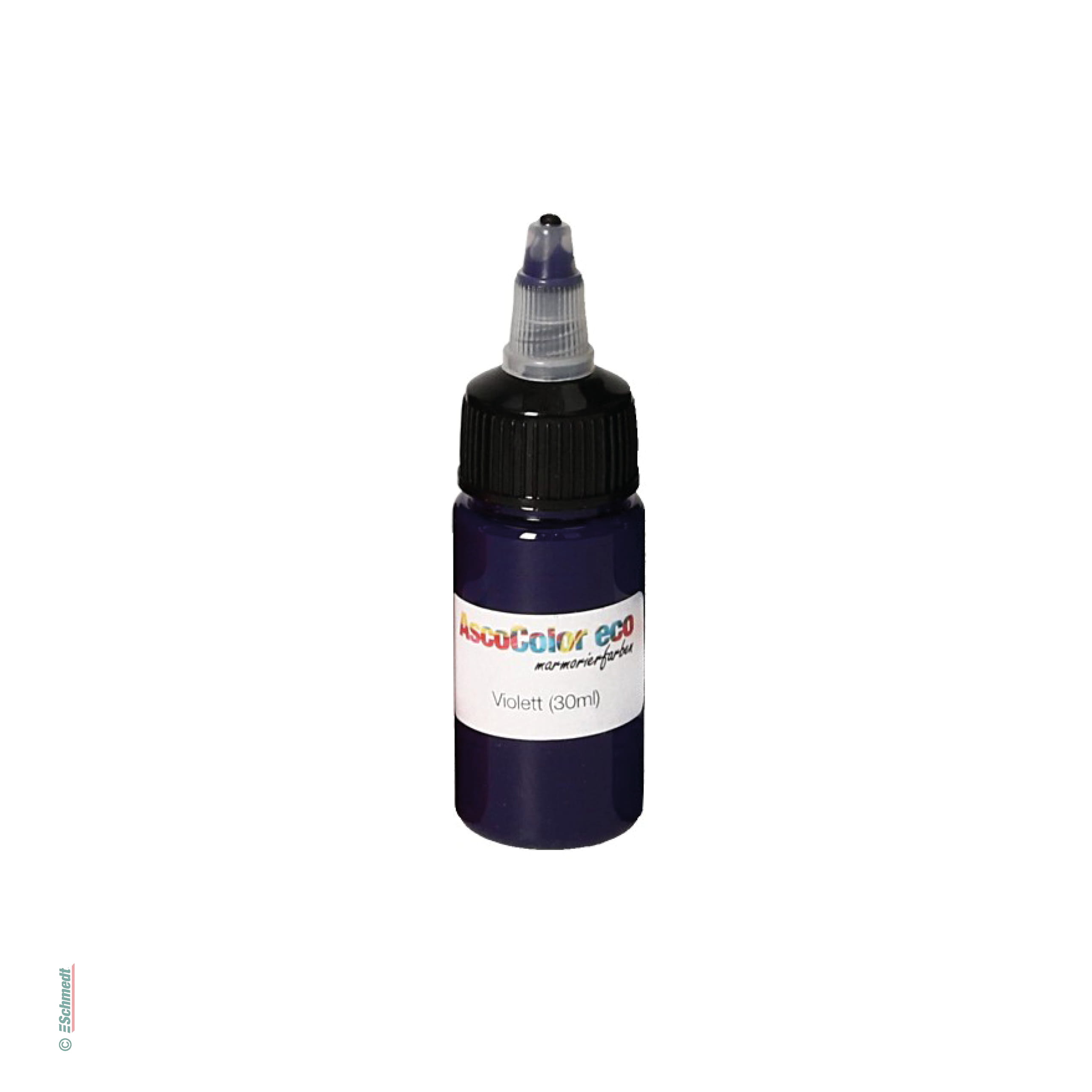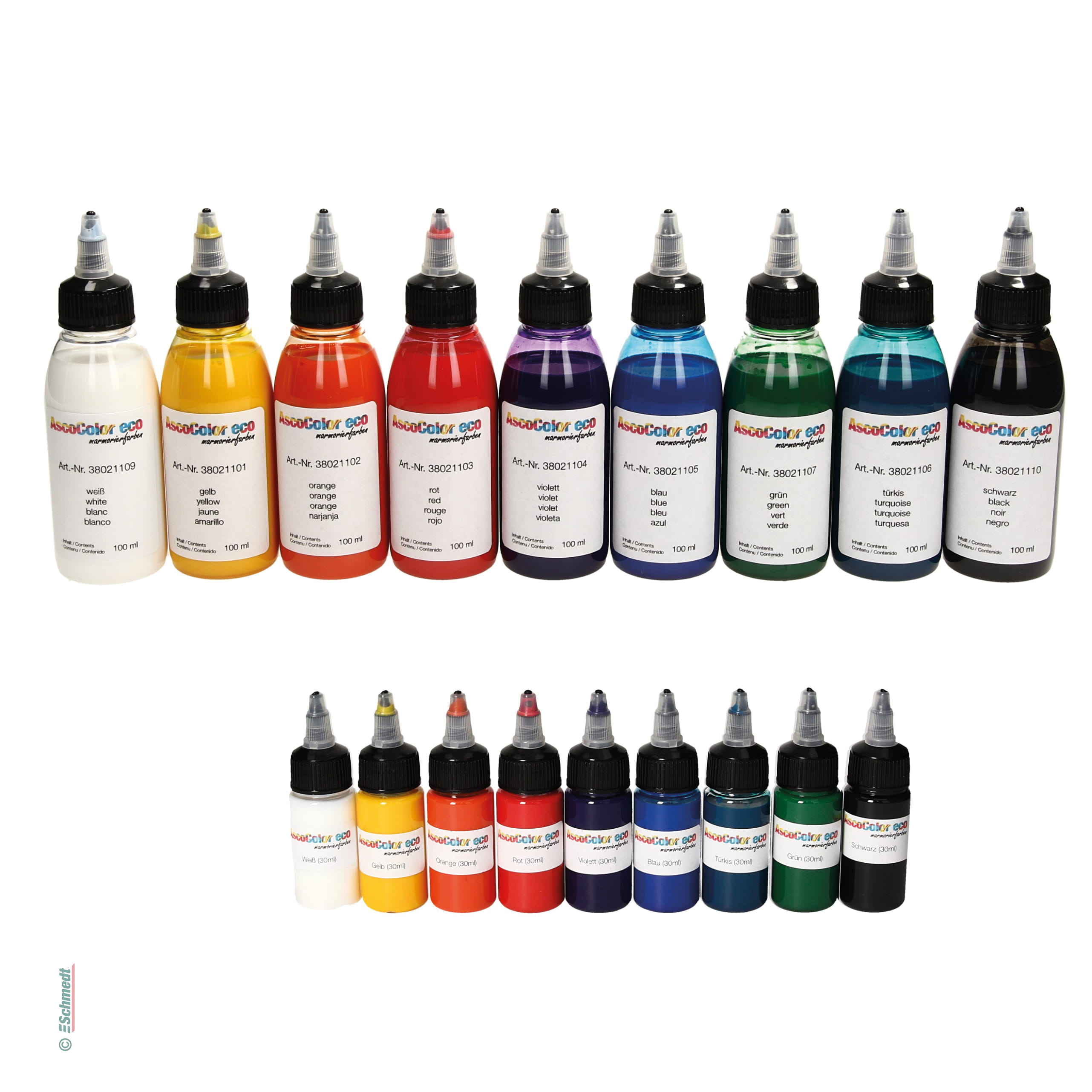 In stock, deliverable at short notice
Gross total incl.
19% VAT:
Item number:
38022104
Colour: 104 - violet

Contents: Bottle / 30 ml
Product information "AscoColor eco - Marbling dye"
Environmentally friendly, water-based acrylic dyes for marbling papers by immersion.
Application: to produce marbled papers
To produce the marbling base, Gelasco marbling primer (item no. 3801-001) is additionally required
Properties of "AscoColor eco - Marbling dye"
Other properties
Category:

Ascocolor Marbling Colors

, Marbling dye

Ecological features:

lightfast
https://www.schmedt.de/ww2000/pdf/e-quick-start_guide_marbling_with_ascocolor_eco.pdf
Below you can see questions that other customers have asked about this product. Do you have a question of your own? Then feel free to ask us using the button below. You decide whether your question may be published.
Die Marmorierfarbe haftet nicht so gut auf der Papieroberfläche und verschmiert etwas. Woran kann das liegen?
Das kann an folgenden Punkten liegen:

- Der Marmoriergrund ist nicht optimal eingestellt, dass kann z.B. an der Härte von dem verwendeten Wasser liegen, welches von Region zu Region unterschiedlich ist. Nutzen Sie daher am besten destilliertes Wasser.
- Niedrige Temperaturen sind generell problematisch beim marmorieren. Achten Sie auf ein normales Raumklima und darauf, dass der Marmoriergrund/Sud und die Farben die gleichen Temperaturen haben.
- Eventuell ist das verwendete Papier nicht geeignet. Verwenden Sie am besten Papiere mit einer rauen Oberfläche. In unserem Shop finden Sie extra Marmorierpapiere. Wenn Sie sehr glatte oder verdichtete Papiere verwenden möchten, dann muss das Papier mit Alaun bearbeitet werden. Das empfehlen wir aber nur fortgeschrittenen Marmorierkünstlern.