Bookbinders' needles
Packet of 25 pieces
Dimensions: 69 x 1,8 mm | Size: 15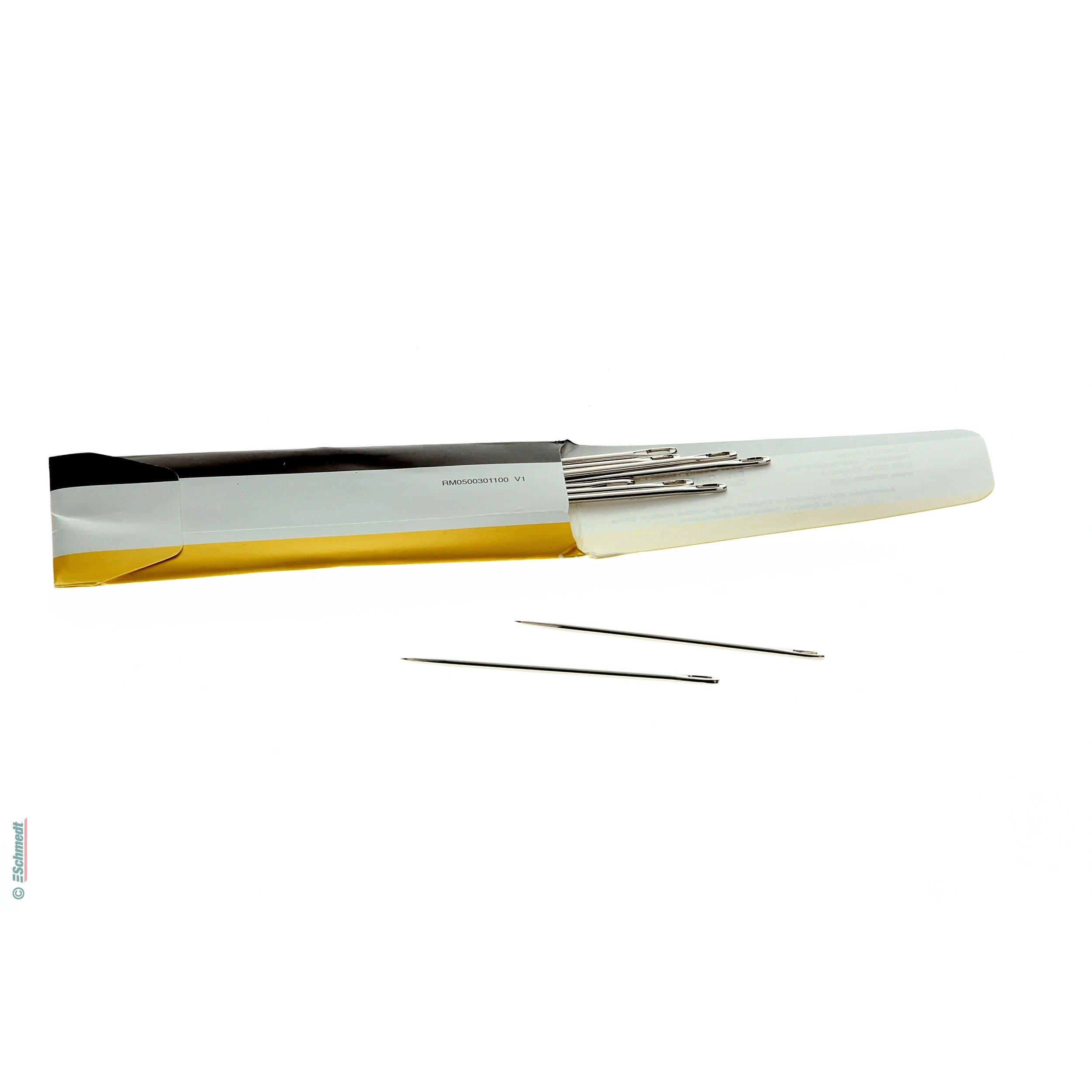 In stock, deliverable at short notice
Gross total incl.
19% VAT:
Item number:
6087-020
Dimensions: 69 x 1,8 mm

Size: 15
Product information "Bookbinders' needles"
Application: for sewing signatures to a book block
Properties of "Bookbinders' needles"
Technical details
Type:

extra strong

Other properties
Category:

Restoration

, Sewing Books

Minimum order quantity:

as of 1 sales unit

Sales unit:

25 pcs
---
Hätte können auch mit Runderspitze dabei sein können ...
Wie beschrieben und abgebildet. Gut, um als Anfänger zu üben.
Wie versprochen und auf dem Bildern zu sehen ist.
Below you can see questions that other customers have asked about this product. Do you have a question of your own? Then feel free to ask us using the button below. You decide whether your question may be published.
Hi liebes Schmedt-Team, von einer Buchbinderin und YouTuberin, habe ich den Tipp bekommen, m/eine Buchbindernadel, statt der 2 mm Standardspitze, in die Ahle zu "spannen", um besser und filigraner Vorstechen zu können. Ist das bei dieser Ahle hier mög
Hallo Frau Schüttler,
die Buchbinder Nadeln können Sie ohne Probleme verwenden. Dadurch, dass sich die Ahle durch ein Schraubgewinde öffnen und schließen lässt, können verschiedenste Nadeln verwendet werden.
Liebe Grüße