Brush for dyeing book edges
with tin ferrule - round helve - round bristles
Size: 1 | Width (in mm): 5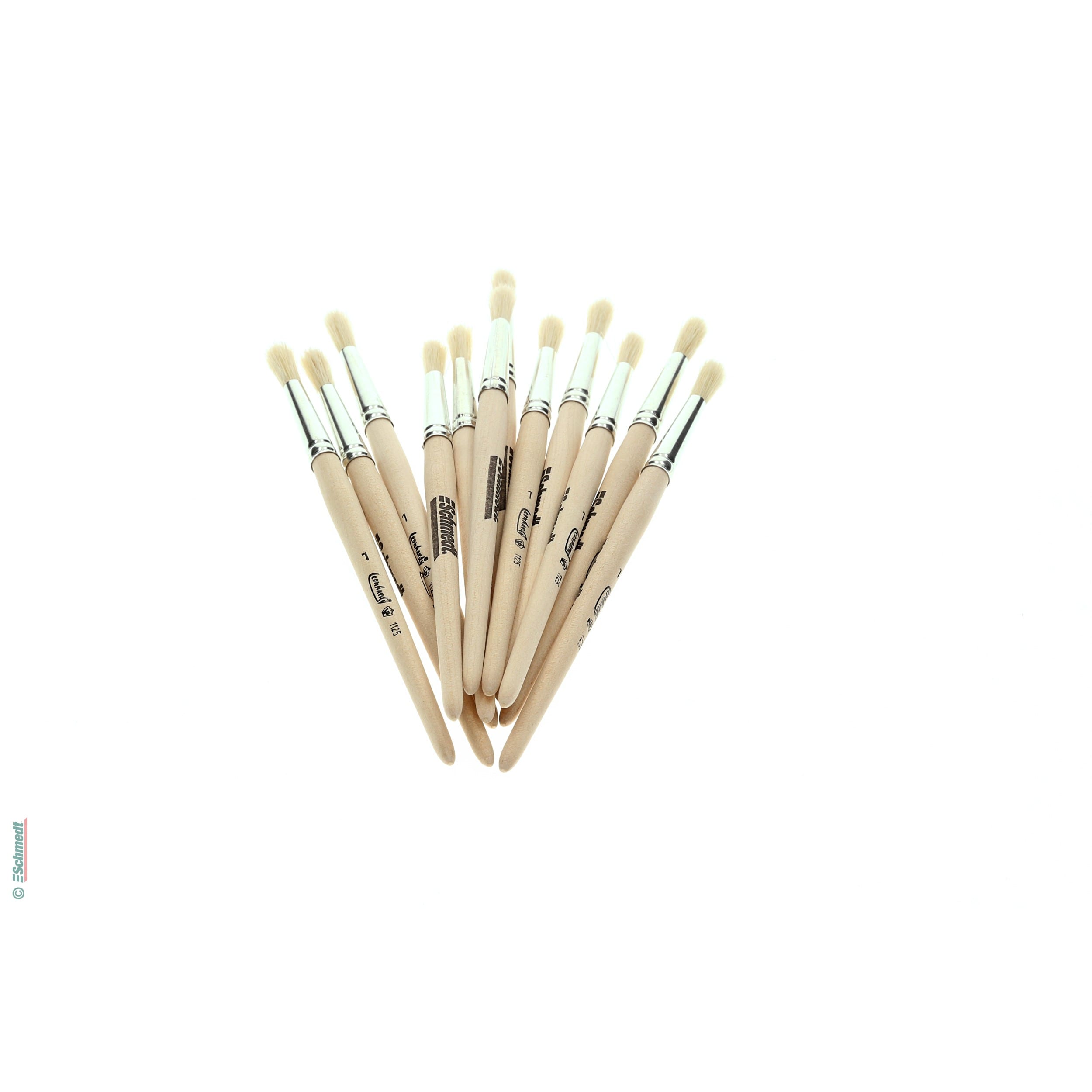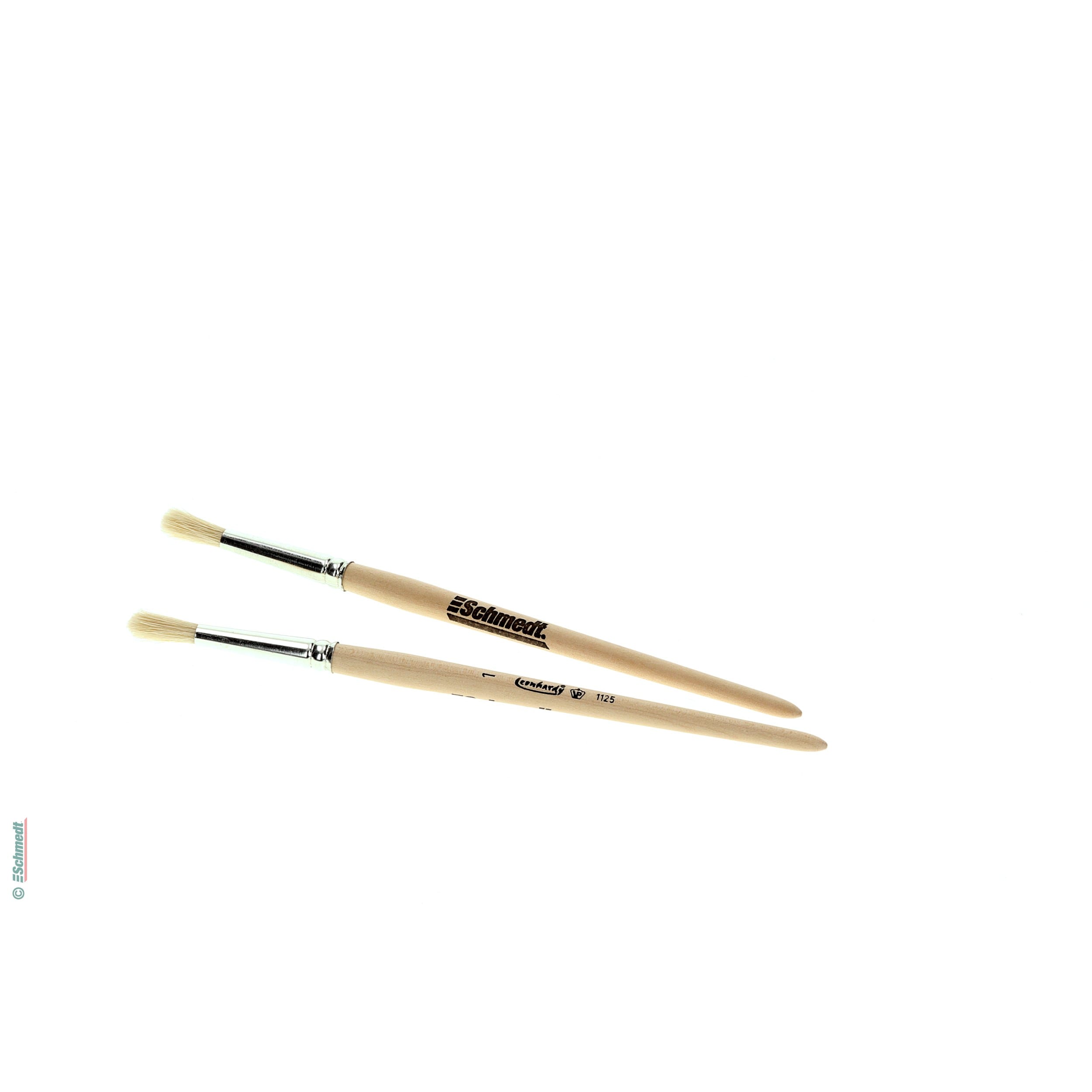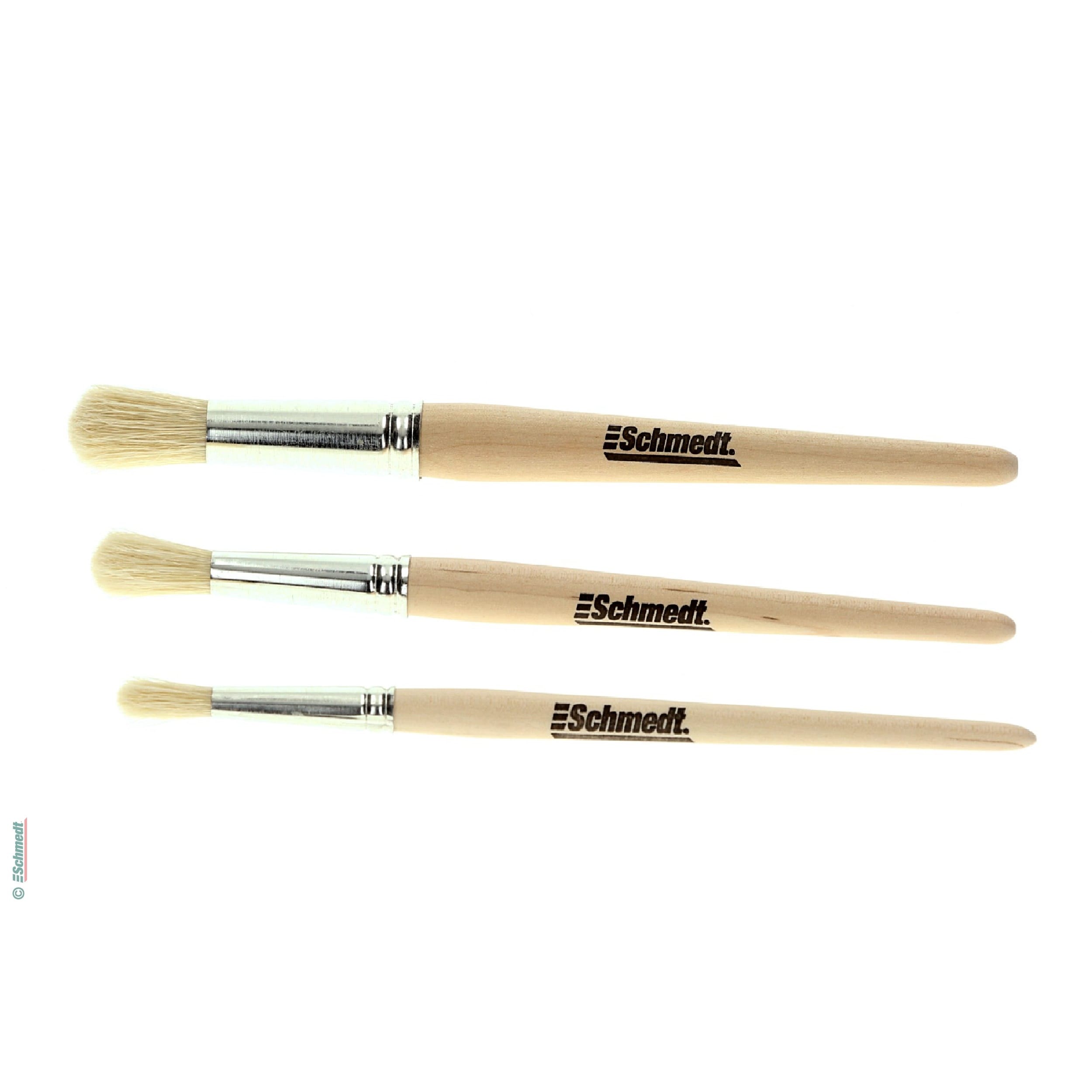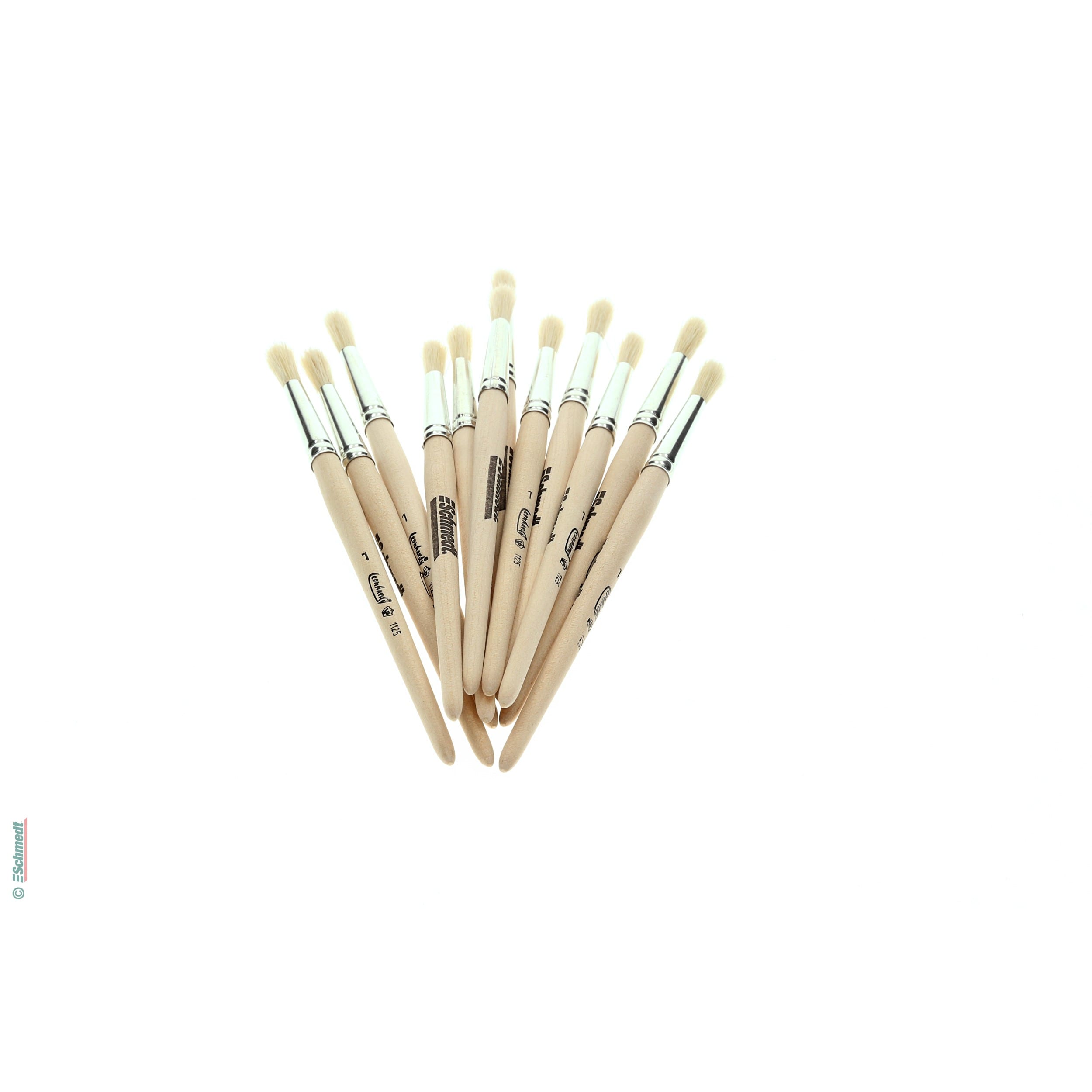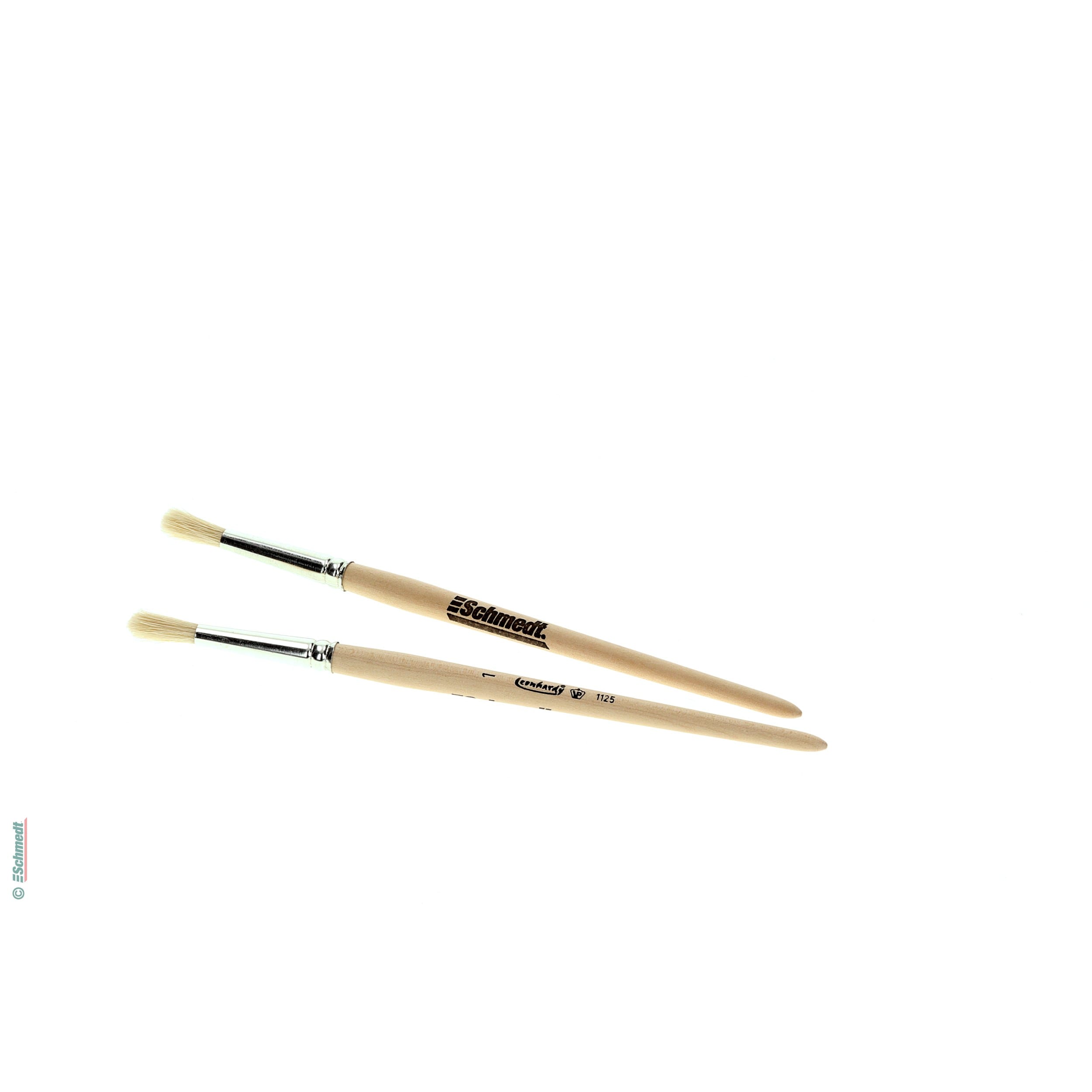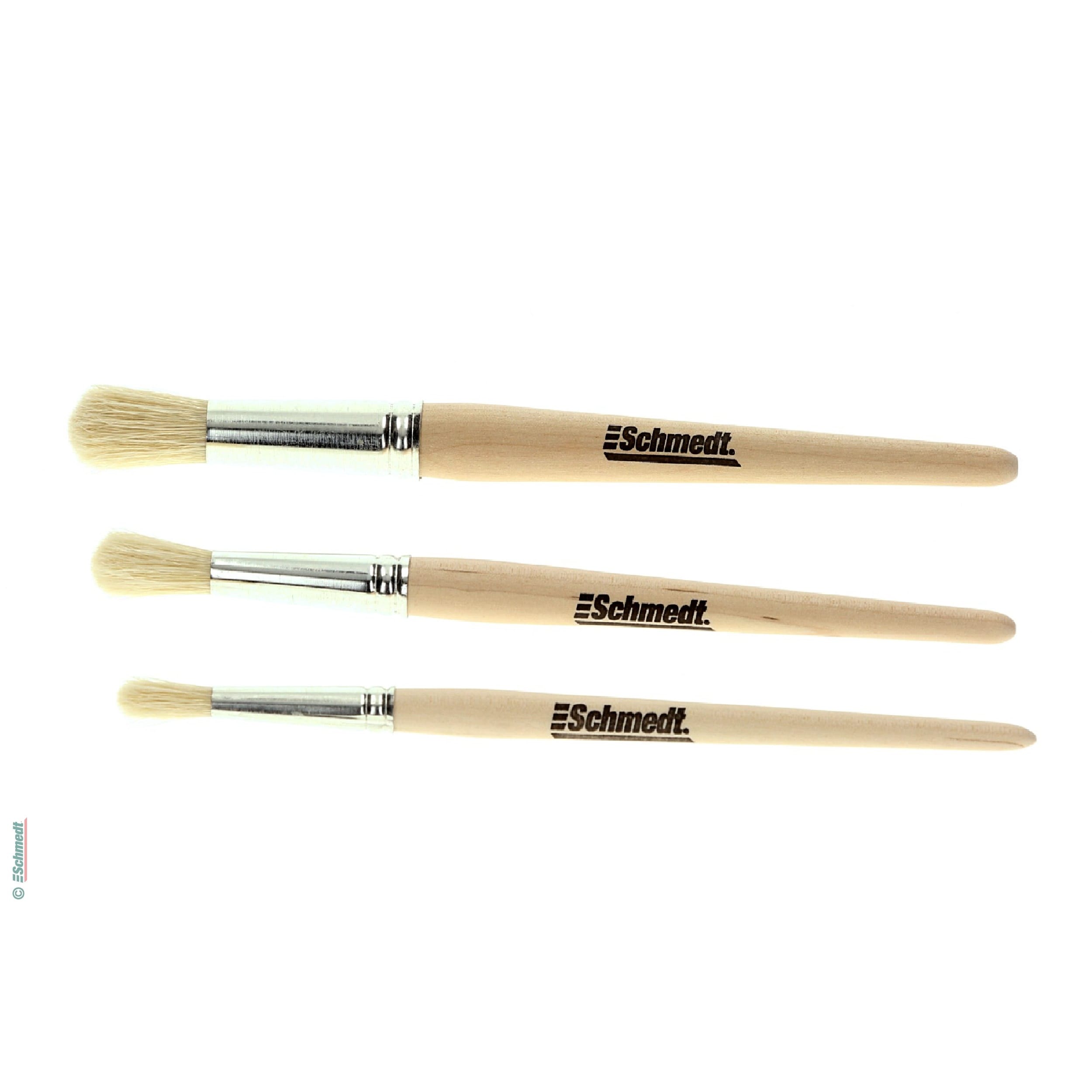 In stock, deliverable at short notice
Gross total incl.
19% VAT:
Product information "Brush for dyeing book edges"
for even application of book edge dye.
Application: When using this brush, be careful not to pick up too much dye. Especially with very absorbent papers, you will otherwise have the problem that the ink penetrates too deeply into the paper. As a rule, the brush should not be moistened directly from the bottle. Instead, we recommend the use of e.g. a saucer from which the dye is absorbed in a controlled manner.
Properties of "Brush for dyeing book edges"
Technical details
Type:

Round brushes

Other properties
Category:

Round brushes

Minimum order quantity:

as of 1 piece

Sales unit:

12 pieces
---
Die Pinselhaare sind weich und bauschig
Below you can see questions that other customers have asked about this product. Do you have a question of your own? Then feel free to ask us using the button below. You decide whether your question may be published.