da Vinci Dusting brush
in natural lacquered wood
Material: goat hair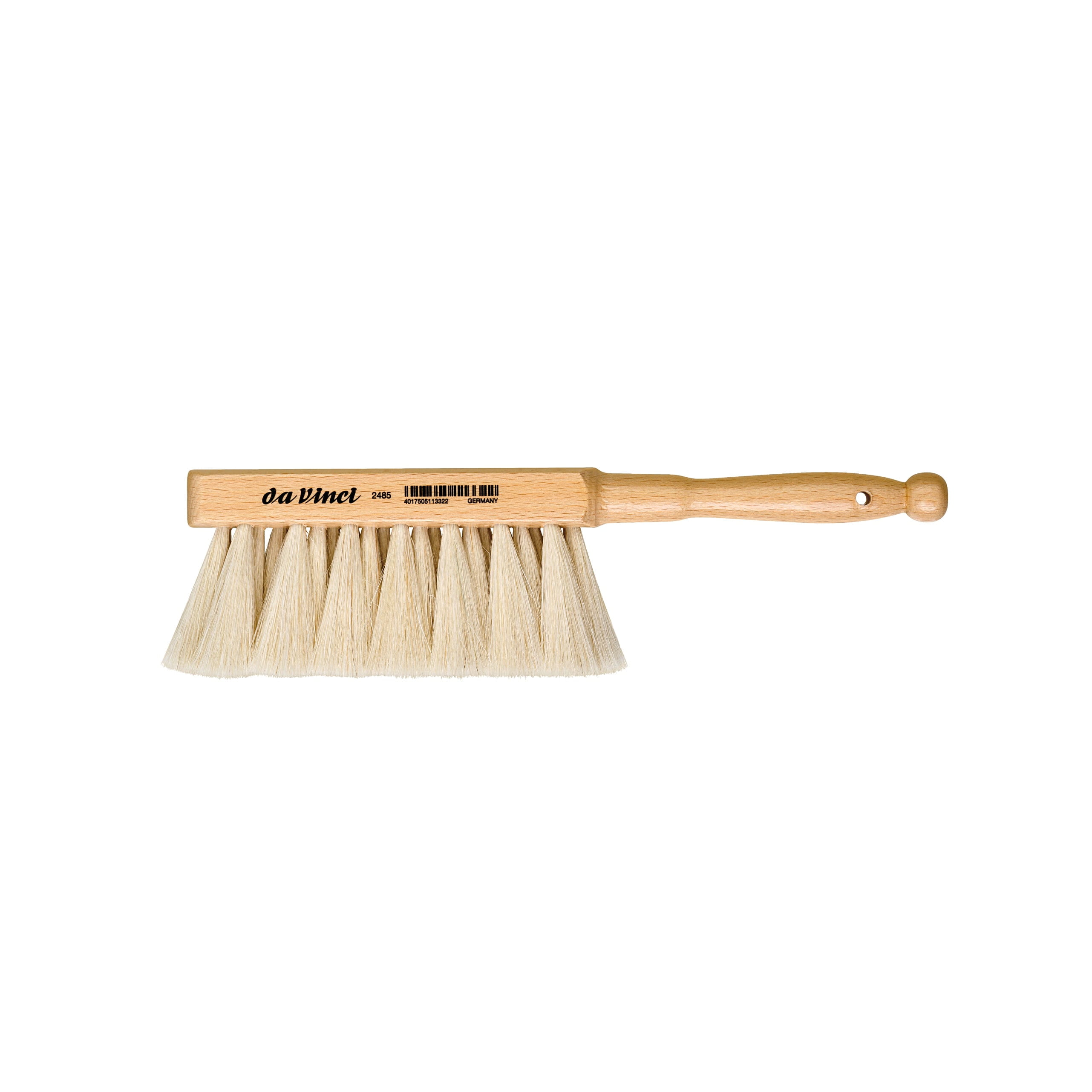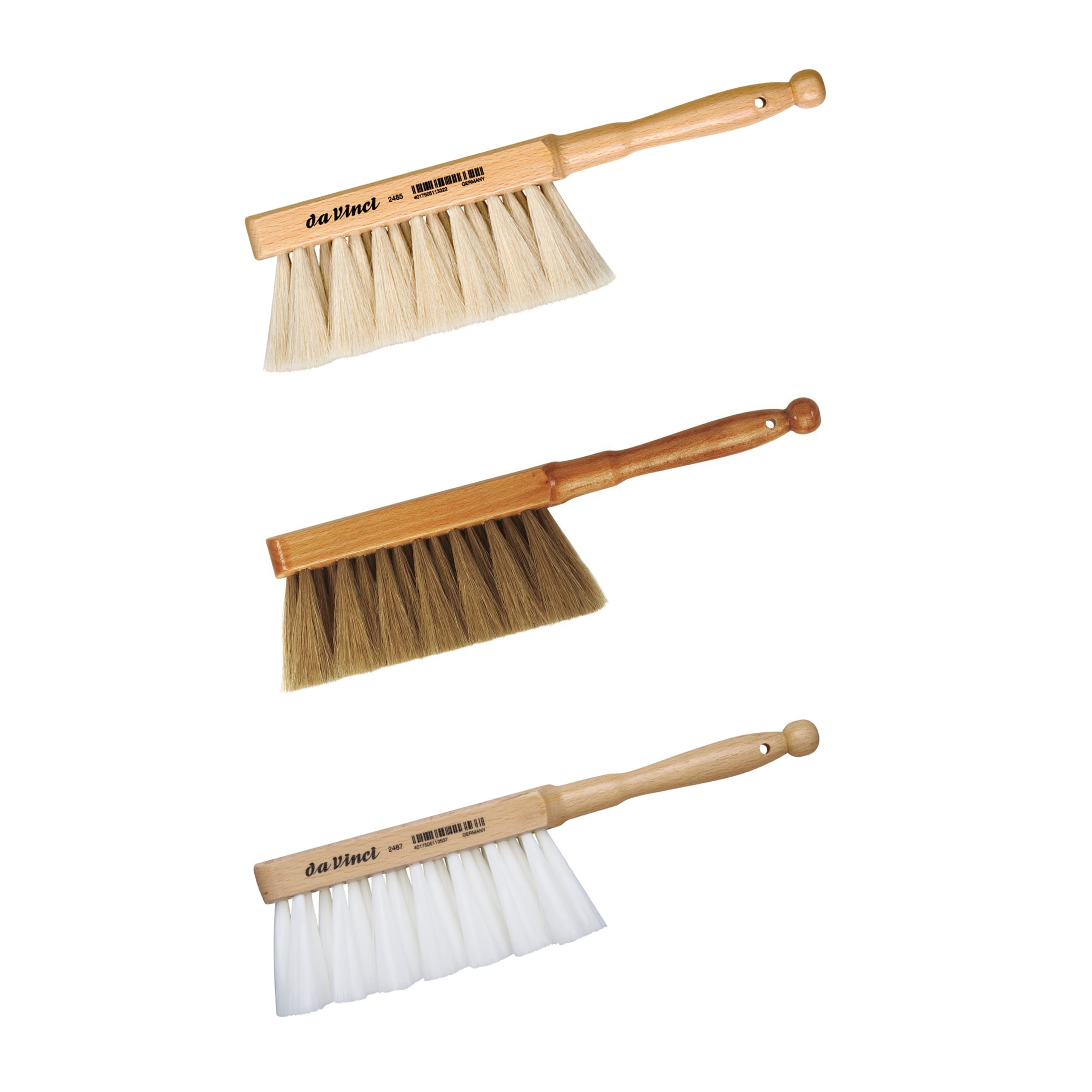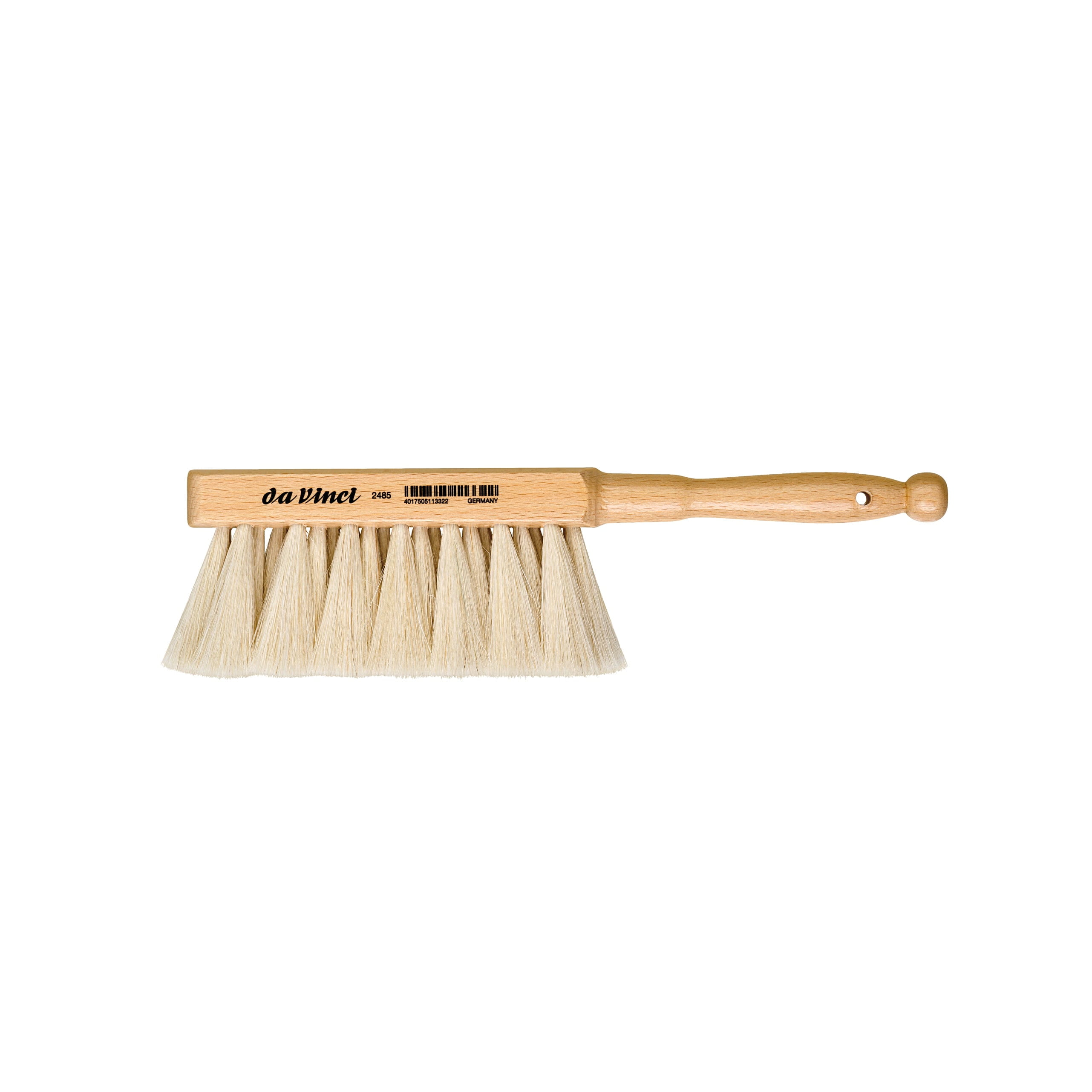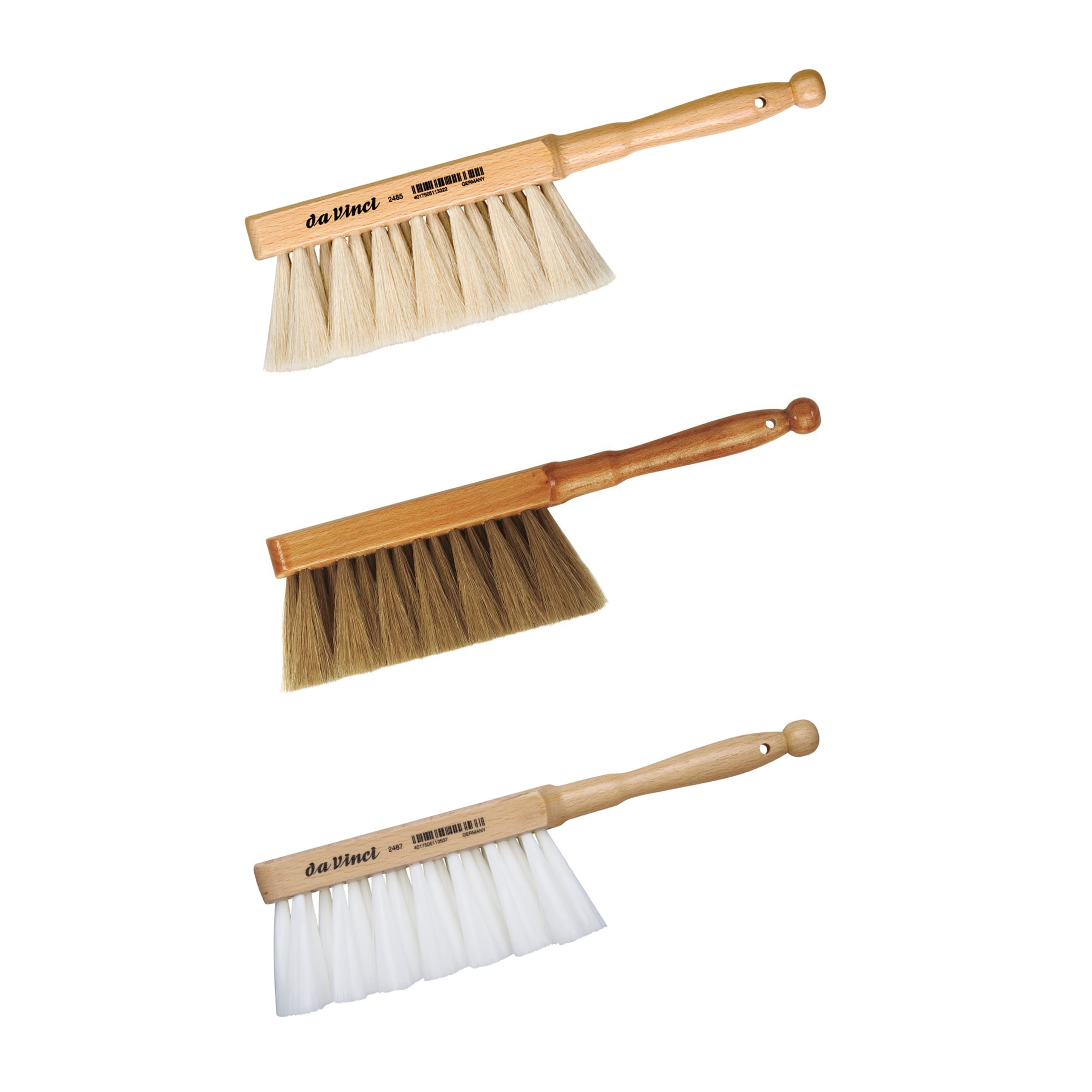 In stock, deliverable at short notice
Gross total incl.
19% VAT:
Product information "da Vinci Dusting brush"
to remove eraser residues, dust, fibres etc.
The version with synthetic fibres is electrostatic and therefore ideal for framing.
Properties of "da Vinci Dusting brush"
Dimensions
Total length (in mm):

235

Colour
Colour:

white

Technical details
Type:

Dust brushes

Other properties
Category:

Collection and exhibition supplies

, Dust brushes

, Preservation and prevention

, Restoration

Minimum order quantity:

as of 1 piece

Sales unit:

6 pieces
https://www.schmedt.de/ww2000/pdf/e-pi_da_vinci_2485_2486_2487.pdf
---
Gute Qualität, verliert vereinzelt Haare.
Below you can see questions that other customers have asked about this product. Do you have a question of your own? Then feel free to ask us using the button below. You decide whether your question may be published.