English Buckram | library cloth
with a silky glossy coating
Colour: 589 - beige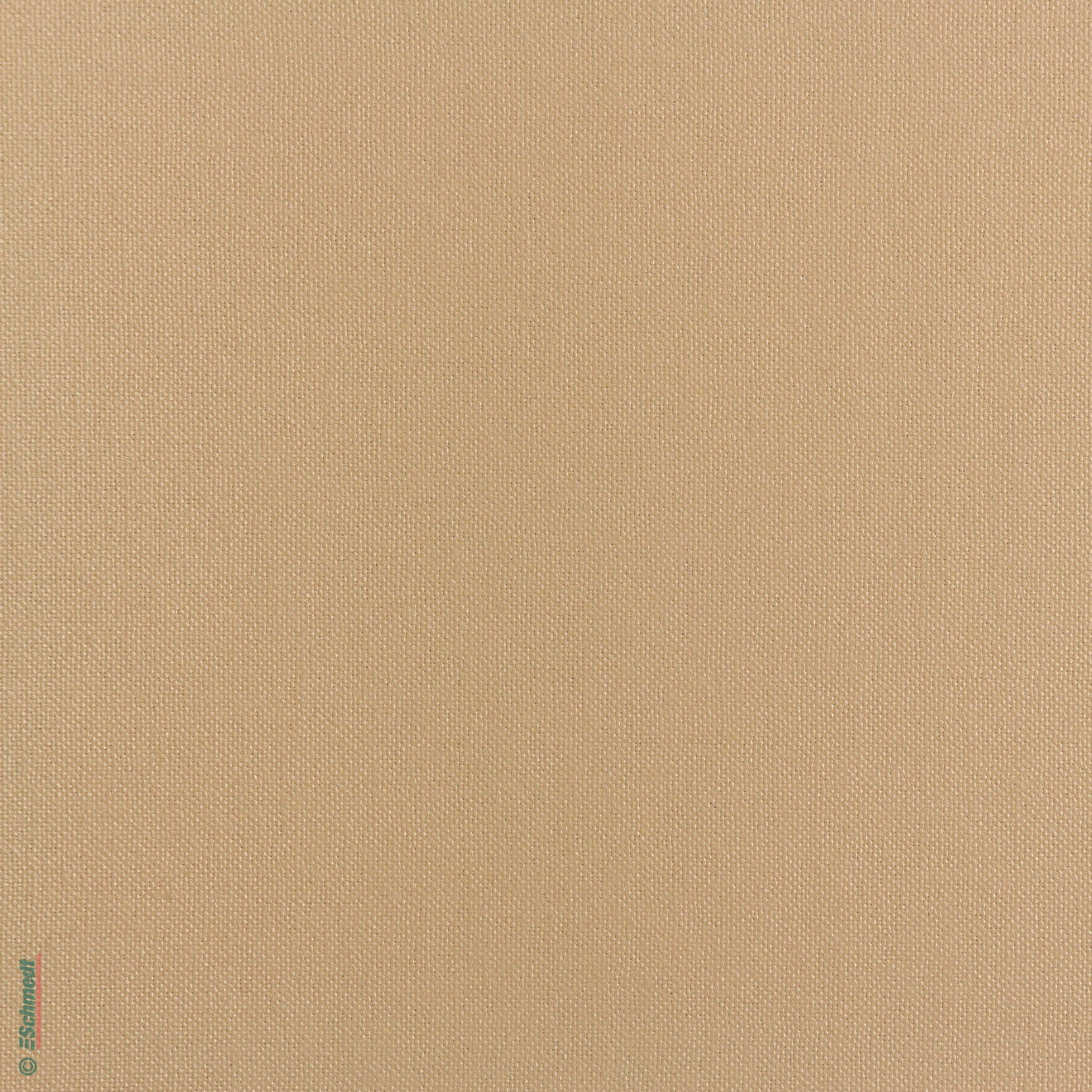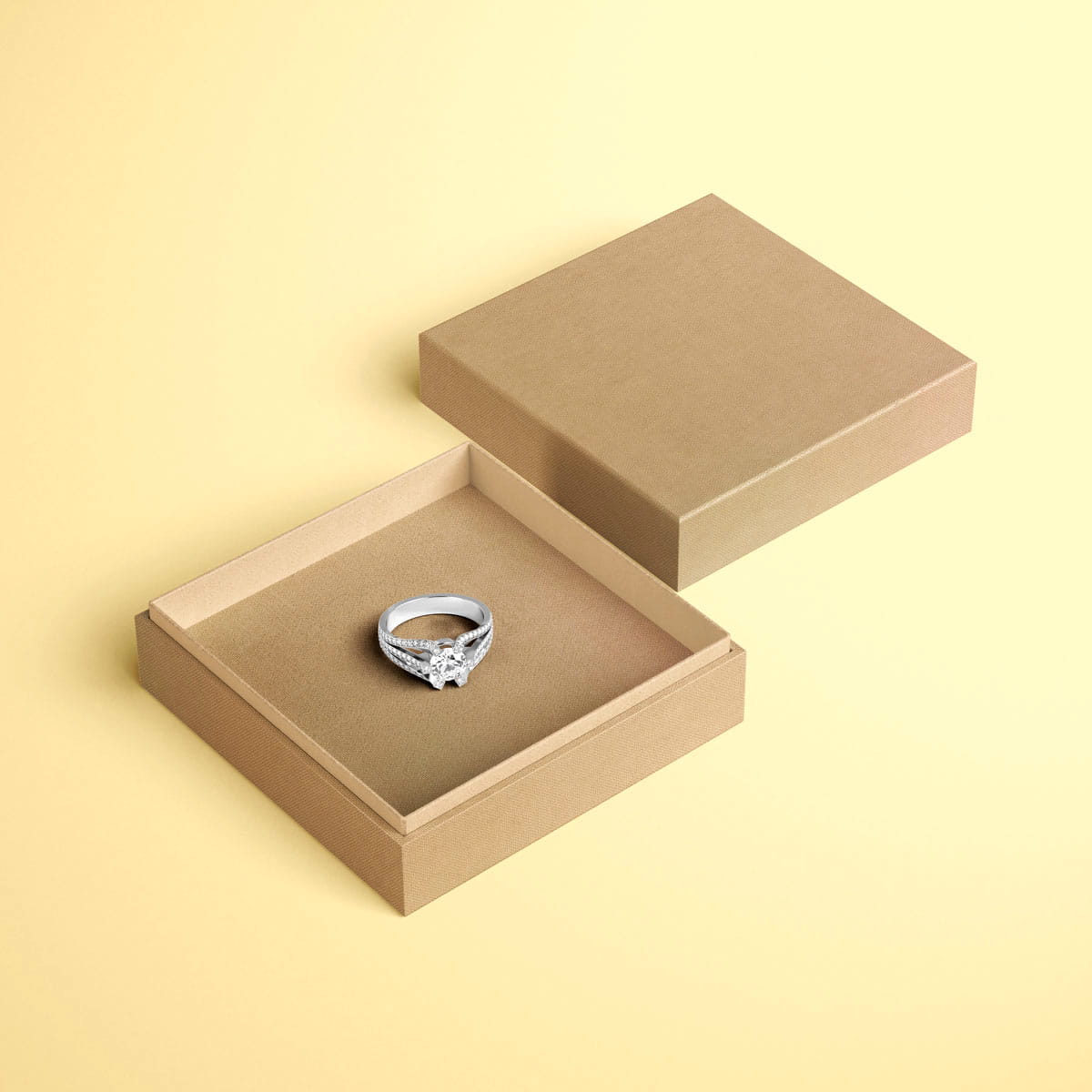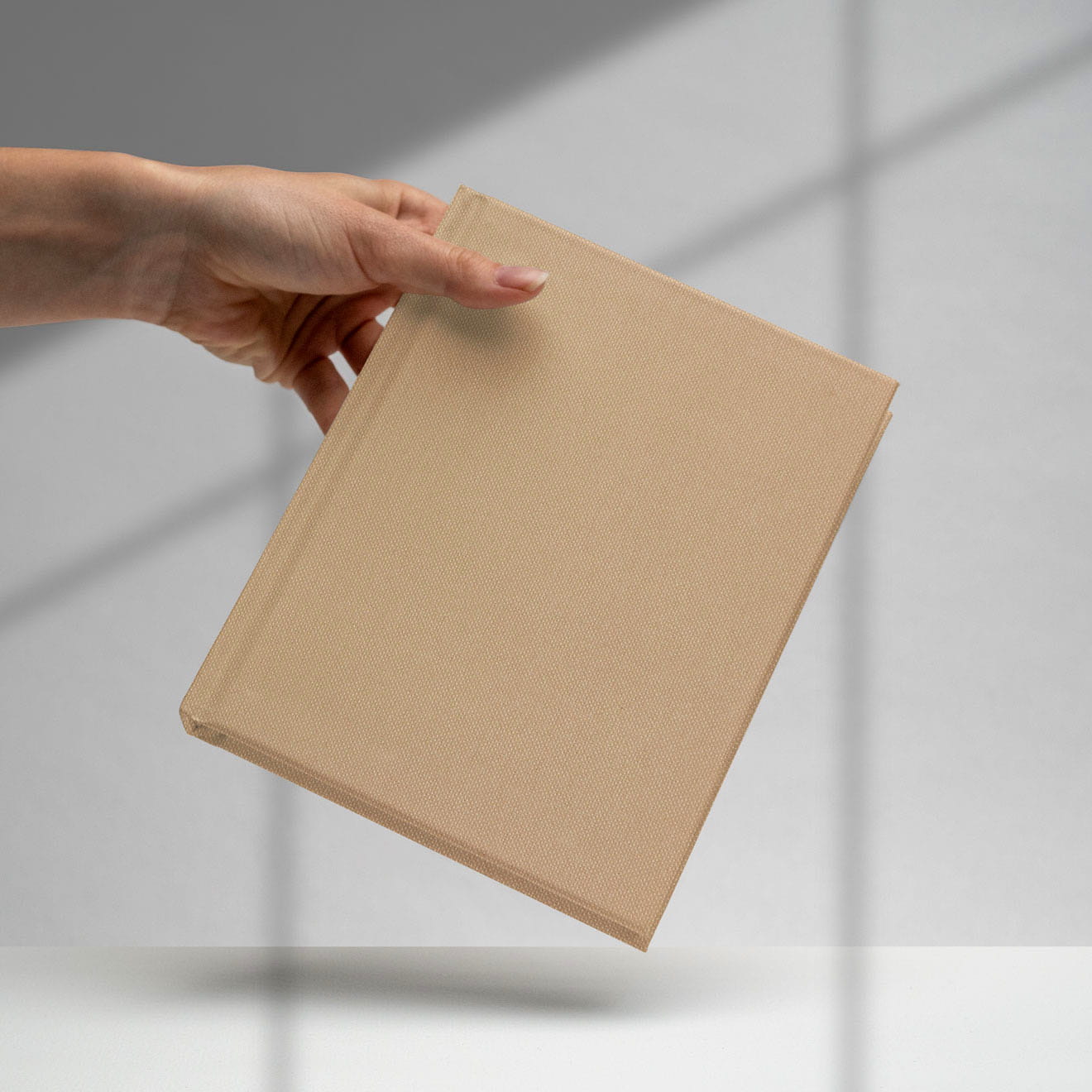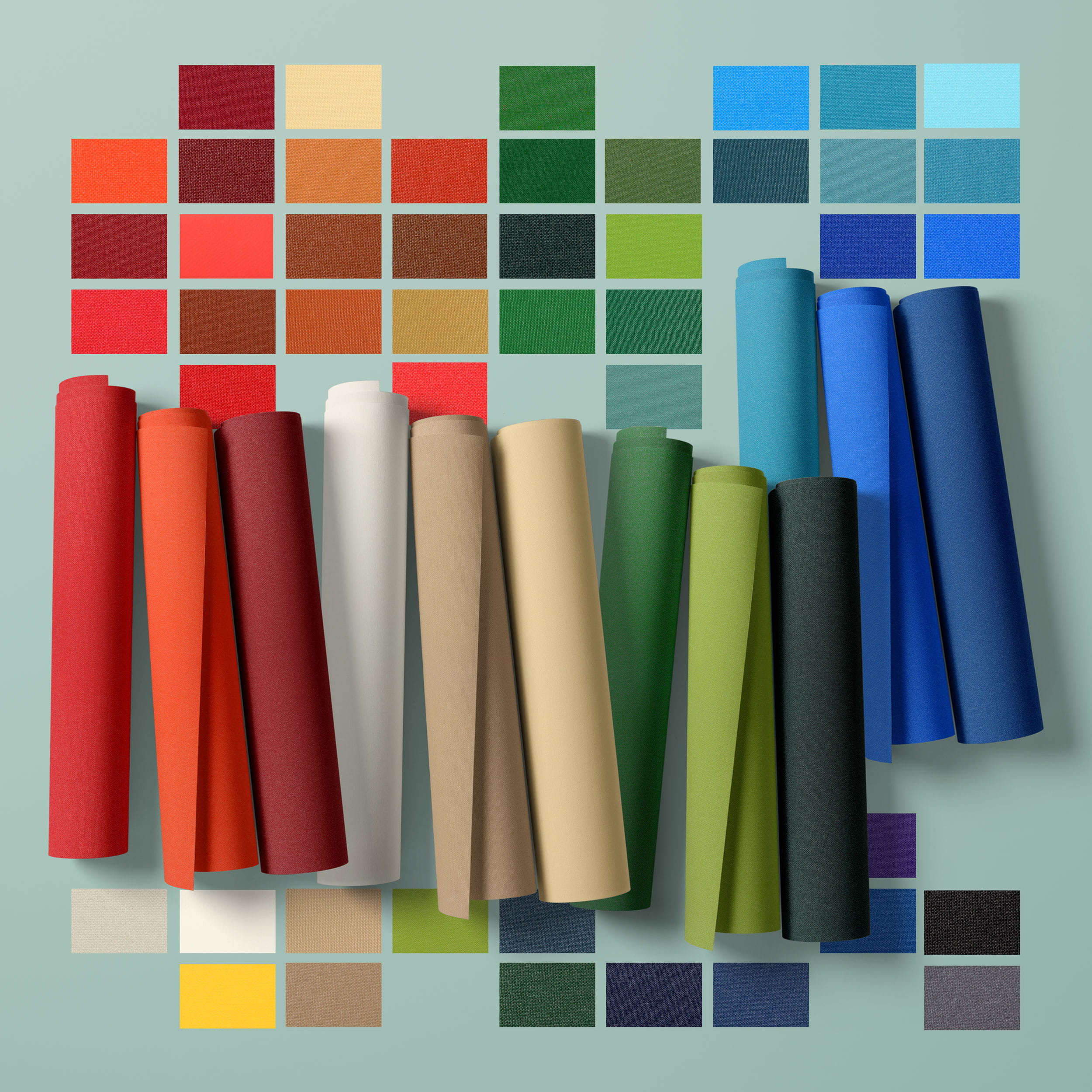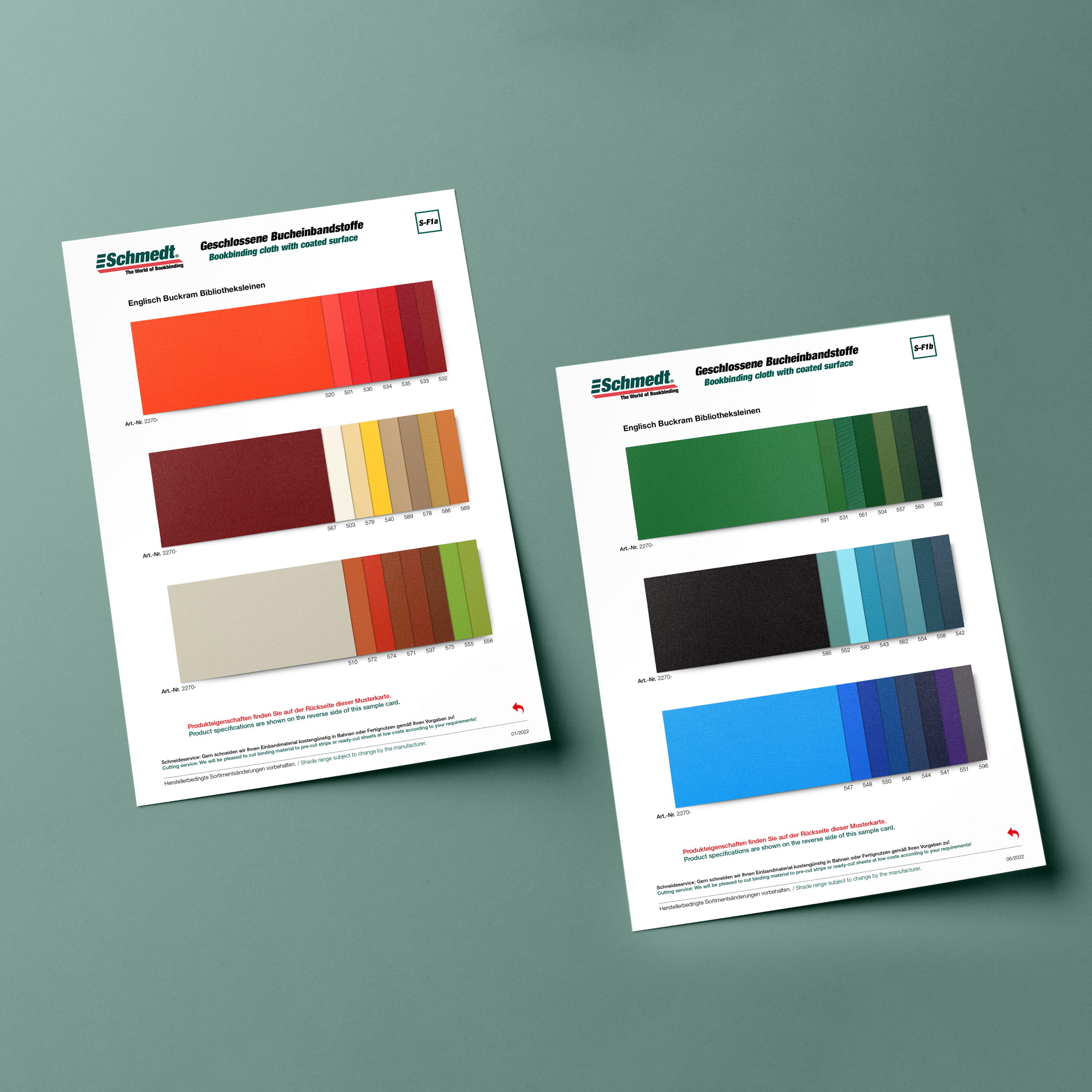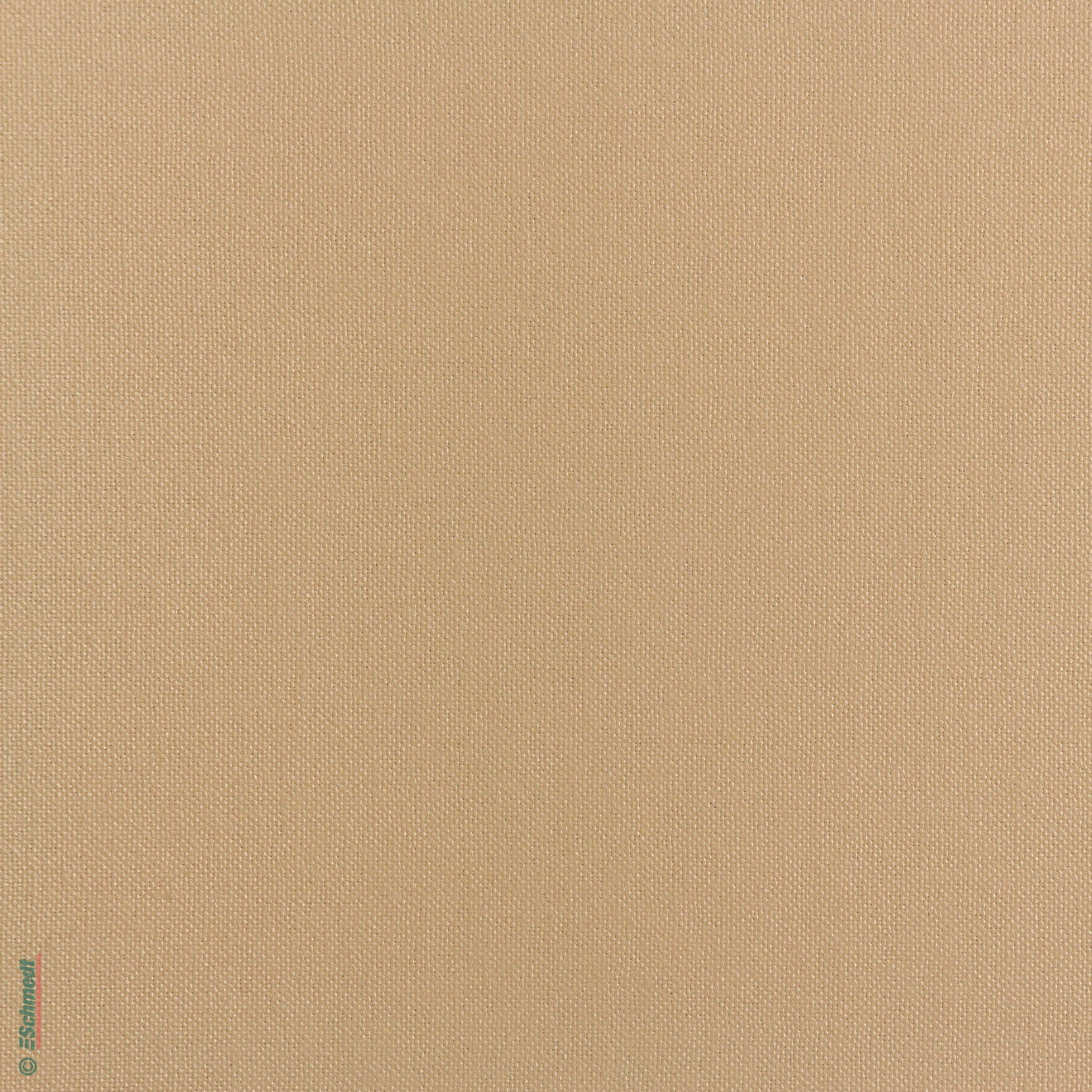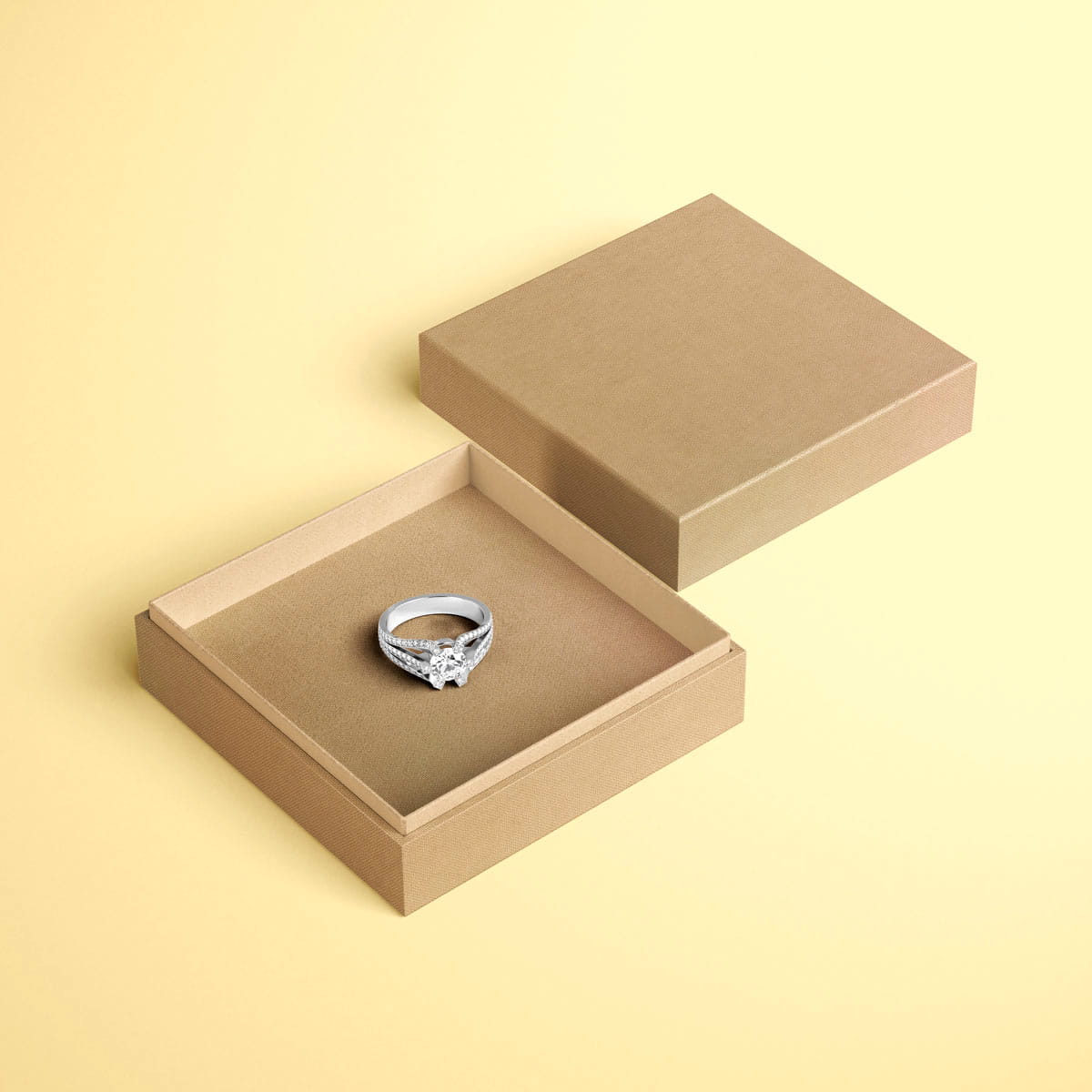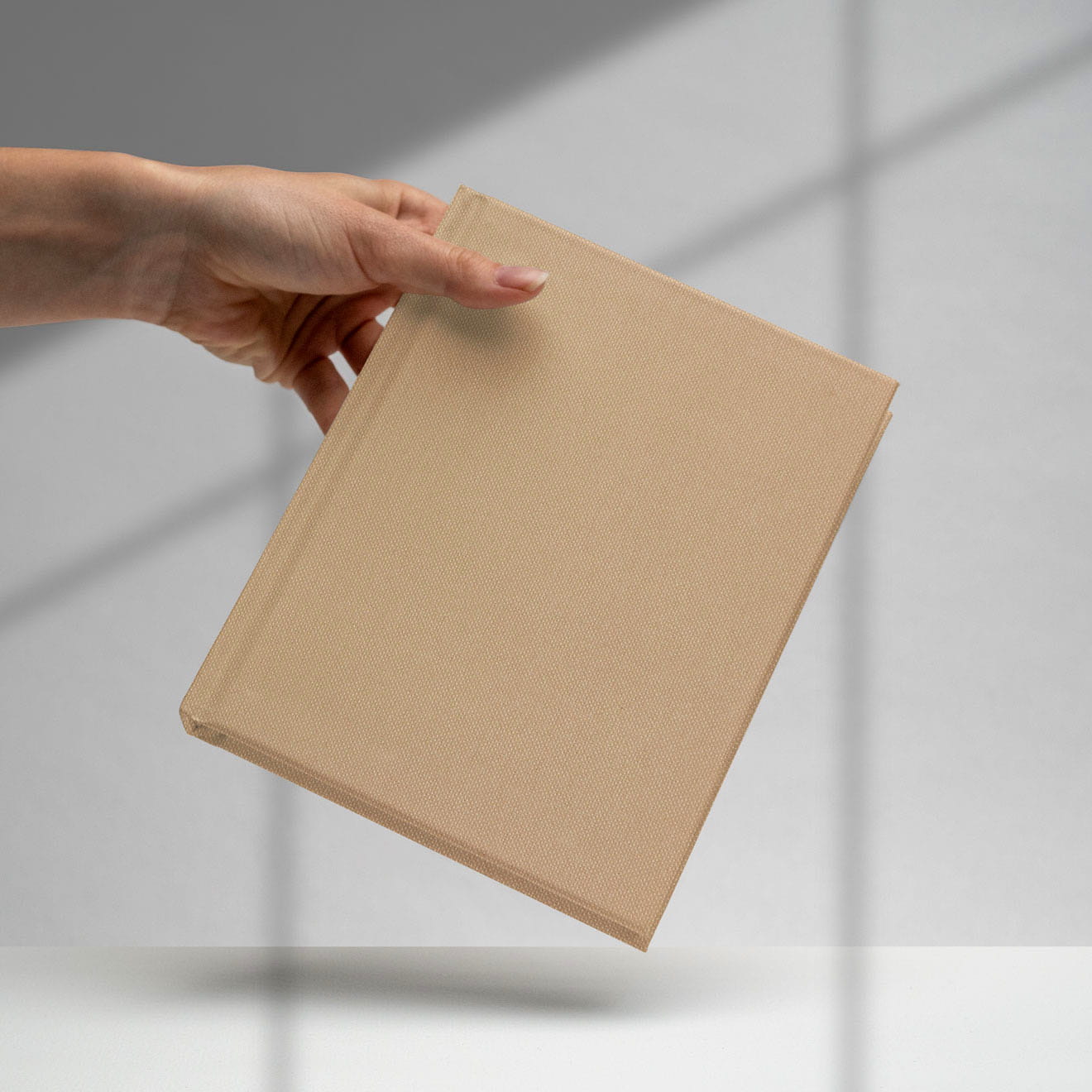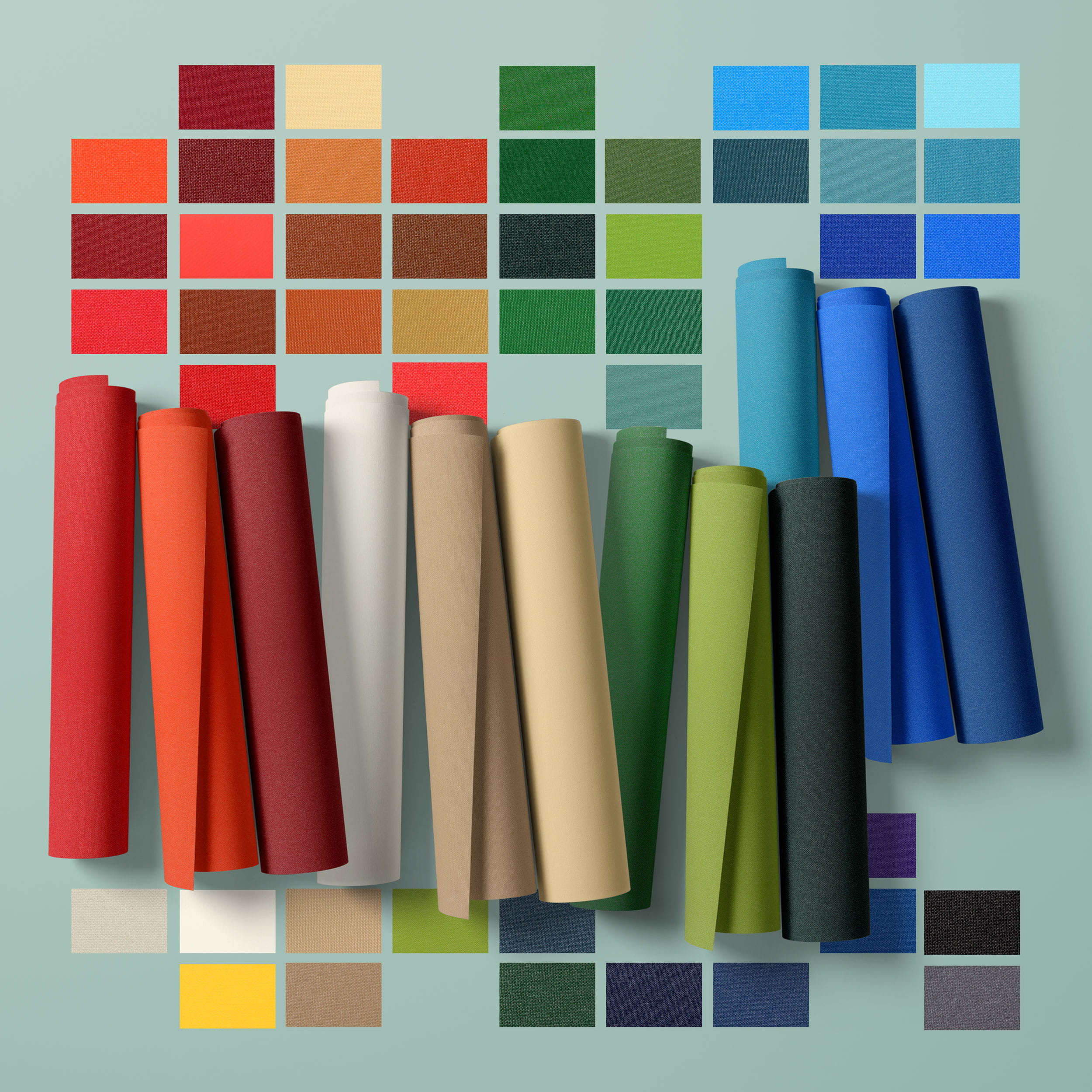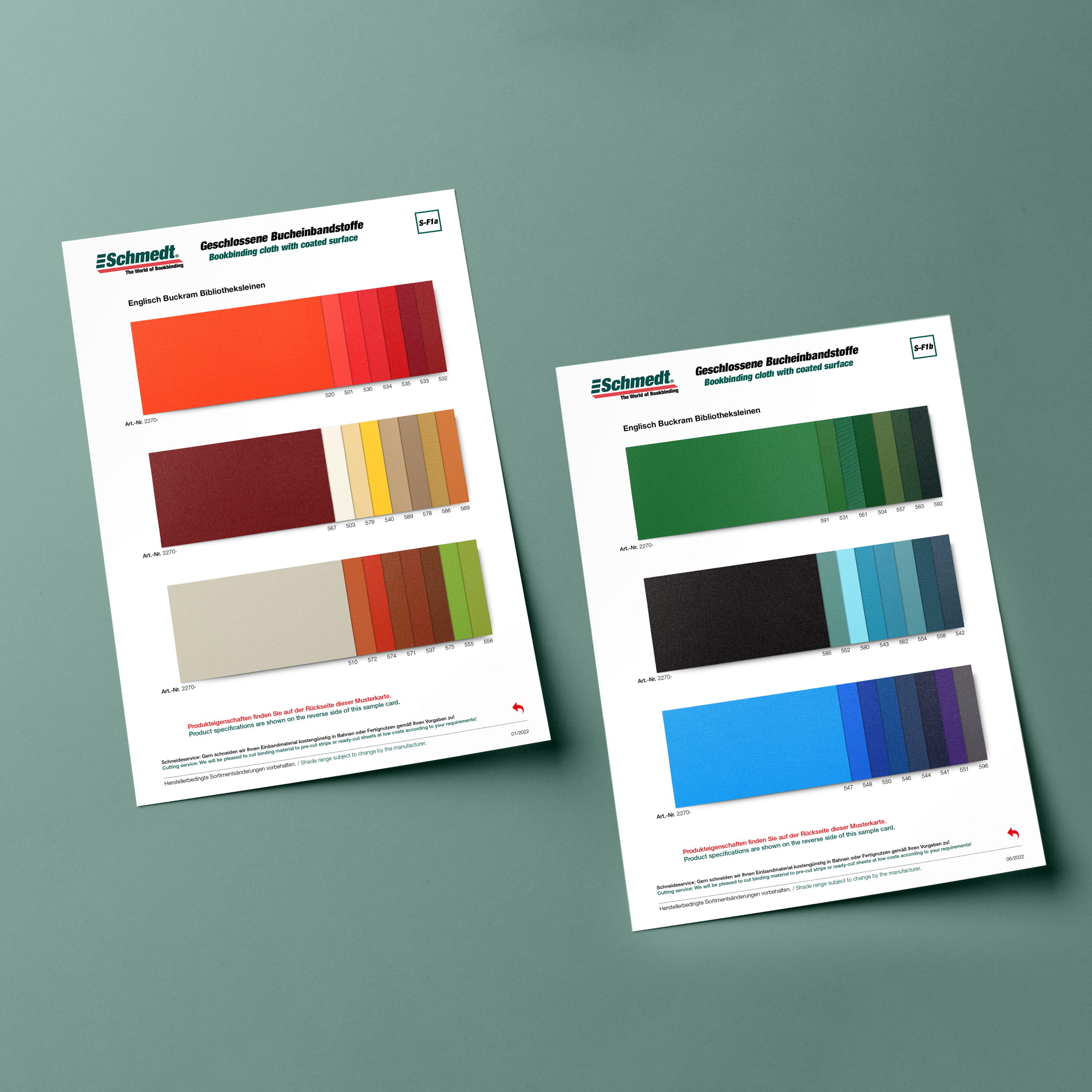 The color in the photo may differ from the actual color. If available, you will find a link to our sample card for this material further down this page.
In stock, deliverable at short notice
Gross total incl.
19% VAT:
Product information "English Buckram | library cloth"
High-quality library cloth made of cotton with silk-gloss acrylic coating.
Format : on rolls
Width (in mm) : 1040
Certification : RAL-RG 495 - Library cloth - Quality regulations
Application: for library books, book covers, menus, diaries, notebooks, file folders etc.
Order quantities up to 5 lin. metres may not be returned and are not exchanged.

Cutting service: If requested, we may precut the goods according to your requirements. Precut goods may also not be returned and are not exchanged.
Properties of "English Buckram | library cloth"
Dimensions
Format:

on rolls

Roll length (in m):

50

Thickness in mm:

0,31

Width (in mm):

1040

Colour
(Similar to) Pantone colour:

465 U

Surface & Texture
Cloth type:

coated

Surface:

silk gloss

Texture:

fine

Technical details
Type:

Standard

Material
Grammage:

240 gsm

Material:

100 % cotton with aqueous acrylic coating

Paper backing:

no

pH value:

approx. 7

Finished products
Finished products:

book covers

, library books

, photobooks

, photo albums

, menus

, diaries

, file folders

, packagings

Other properties
Category:

Binding cloth with coated surface

, English Arbelave Buckram

, Library cloth (Buckram)

Certification:

RAL-RG 495 - Library cloth - Quality regulations

Ecological features:

acid-free

, lightfast

, plasticizer-free

, scratch-resistant

, solvent-free

, wipeable

Finishing / Printability:

Hot-foil stamping

, Blind embossing

, Screen printing

, Offset printing

, Latex digital printing

Minimum order quantity:

as of 1 linear meter
https://service.schmedt.de/ww2000/pdf/e-td_englisch_buckram.pdf
---
Buckram ist in allen Farben gut zu verarbeiten und frischer Leim feucht gut und ohne Spuren abwischbar
Buckram Leinen ist nicht dunkelgrau, sondern schwarz geliefert worden, auch so wie es bestellt wurde. Ware noch nicht verarbeitet, fühlt sich aber bestens an.
Überraschend gutes Material
Alles OK........................
alles ok ...............................
Die Farbenvielfalt ist toll. Das Gewebe ist strapazierfähig
ich bin mit der Qualität sehr zufrieden
Gewebe lässt sich extrem gut verarbeiten
Alles OK..........................
Bester Buckram gut zu verarbeiten und zu prägen.
Below you can see questions that other customers have asked about this product. Do you have a question of your own? Then feel free to ask us using the button below. You decide whether your question may be published.
Are the English Buckram library cloths tissue backed? If not, what do you suggest to ensure the glue does not seep through the fabric? I am looking to use this material for book binding.
English Buckram is not paper backed. The fabric is very high quality, tightly woven and additionally finished with a pigmented acrylic coating. It is guaranteed that no glue seeps through. The cloth is ideal for bookbinding work.