Filmolux 609 - protection film
self-adhesive, pre-cut label protection - on rolls
Dimensions: 46 x 61 mm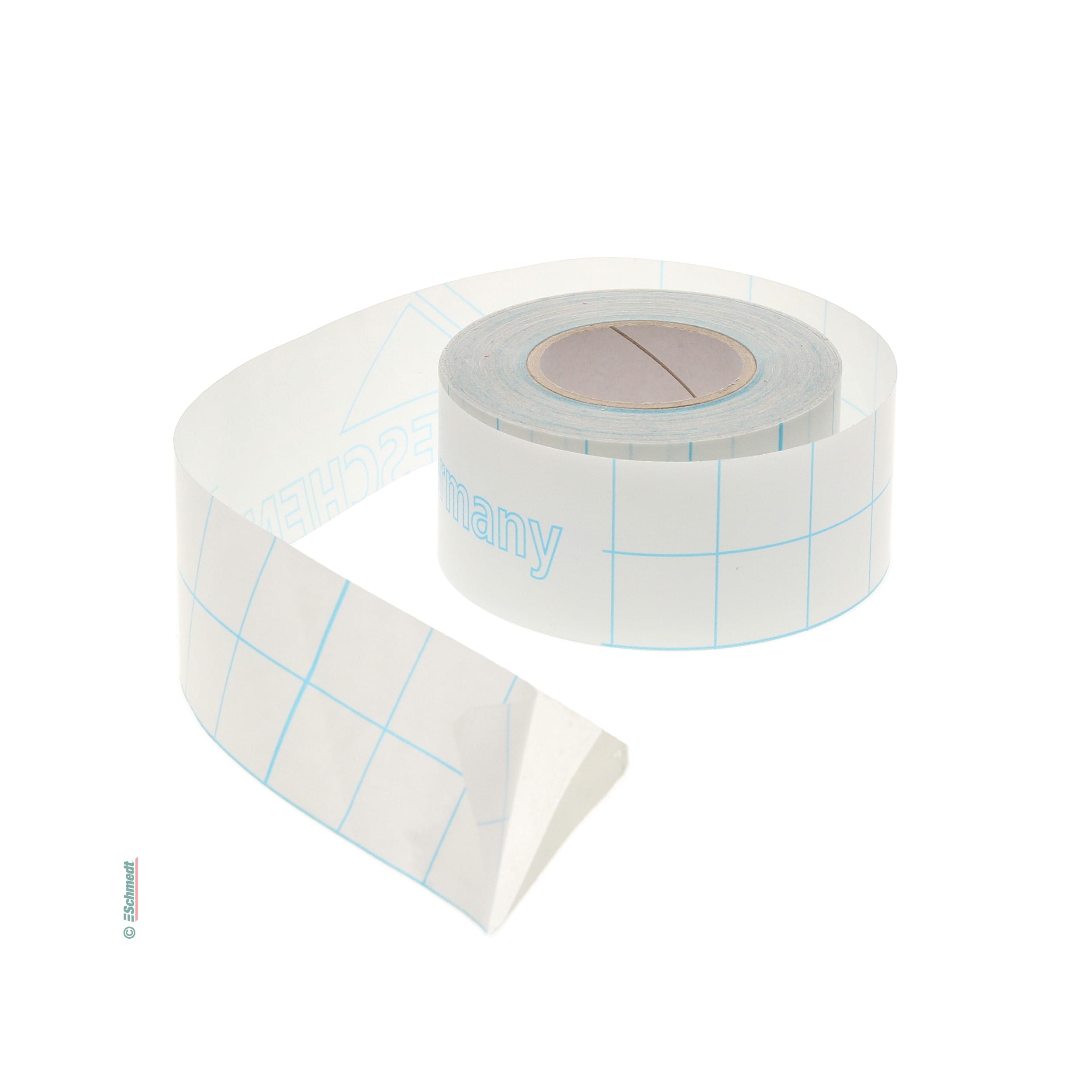 In stock, deliverable at short notice
Gross total incl.
19% VAT:
Product information "Filmolux 609 - protection film"
Soft PVC film, 70 µ thick, coated with a solvent-free, non-ageing and permanently elastic acrylic adhesive. It is APEO and BPA free and produced according to REACH regulations
Sales unit : Roll / 1020 pcs
Application: Label protection, e. g. barcodes
Properties of "Filmolux 609 - protection film"
Dimensions
Format:

Blanks

, on rolls

Material thickness (in mm):

0,07

Colour
Colour:

crystal-clear

Surface & Texture
Surface:

glossy

Adhesive properties
Adhesion:

10 min: > 6 N/25 mm - 24 h: > 10 N/25 mm

, high initial adhesion

Adhesive:

polyacrylate dispersion

Material
Grammage:

90 gsm

Material:

soft PVC

pH value:

approx. 7

Finished products
Finished products:

book covers

, brochures

, labels

Other properties
Category:

Filmolux

, Protection films

Certification:

Antibacterial effect according to ISO 22196

Ecological features:

APEO and BPA-free

, cadmium-free

, non-ageing

, permanently elastic

, produced according to REACH

, solvent-free

Minimum order quantity:

as of 1 roll

Sales unit:

Roll / 1020 pcs
https://www.schmedt.de/ww2000/pdf/d-td_filmolux_609_etikettenschutz.pdf
Below you can see questions that other customers have asked about this product. Do you have a question of your own? Then feel free to ask us using the button below. You decide whether your question may be published.
How to use book protection film?
we explain in 9 simple steps how you can protect your book...: