Gelasco - Marbling primer
on cellulose basis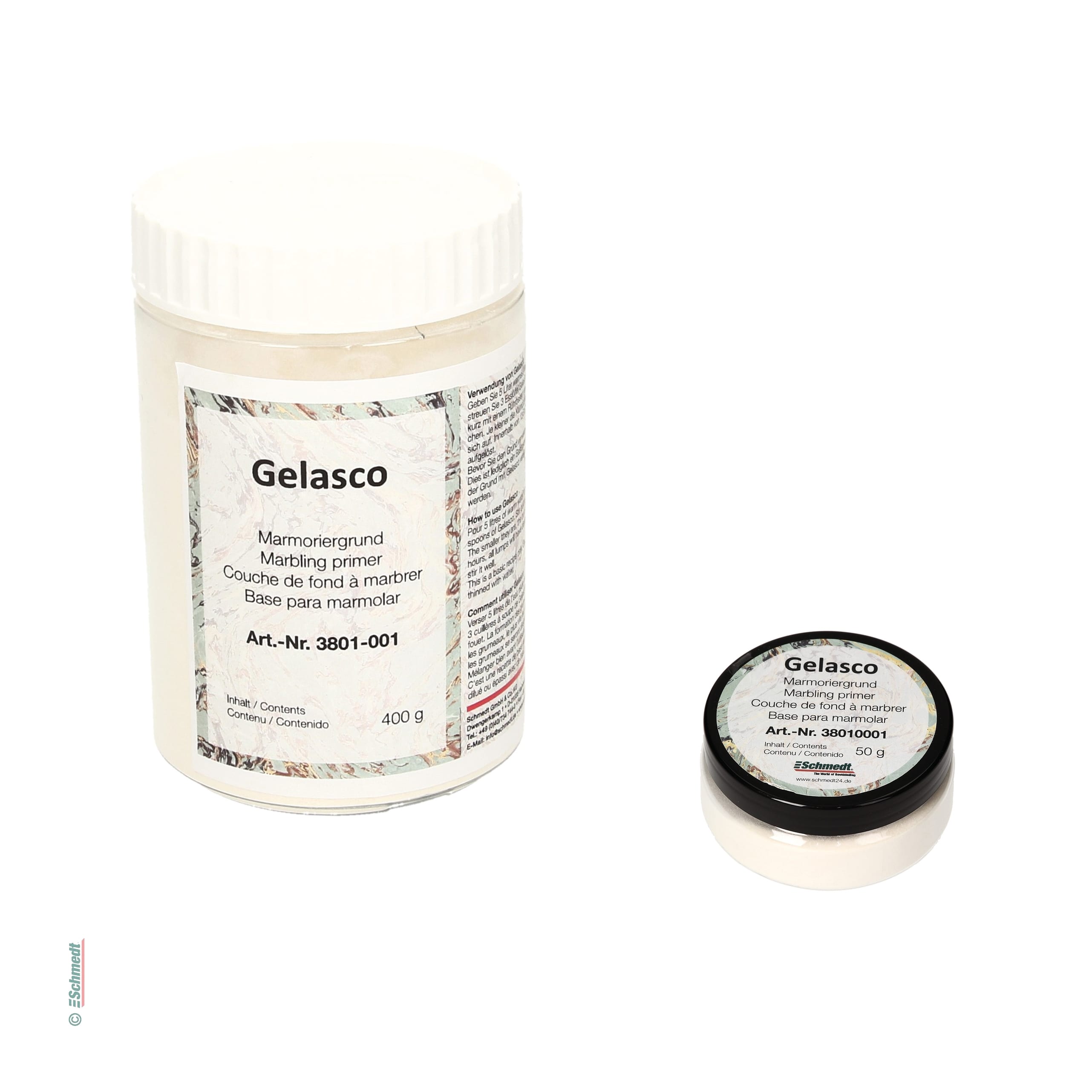 Product information "Gelasco - Marbling primer"
Application: Primer to be used for the production of marbled papers. It serves to slow down the dyes in dispersing
https://www.schmedt.de/ww2000/pdf/e-td_gelasco.pdf
https://www.schmedt.de/ww2000/pdf/d-sd_gelasco_marmoriergrund.pdf
https://www.schmedt.de/ww2000/pdf/e-how_to_marble_papers.pdf
Authenticity of customer reviews
Each review is checked for authenticity before it is published, ensuring that reviews only come from consumers who have actually purchased/used the reviewed products. Since Feb 01 2022, we have been using the features of our store system to collect product reviews. Each rating is manually checked by us before publication and only released after successful verification that the customer has actually purchased the product (comparison of the rating with the order history in our merchandise management system). Until Jan 31 2022, we collected product ratings via the external provider Trusted Shops. Here, individualized links were transmitted to the respective consumer after completion of an online order, which led to an online rating form and ensured that access to the rating function was only granted to consumers who actually purchased the product.
Below you can see questions that other customers have asked about this product. Do you have a question of your own? Then feel free to ask us using the button below. You decide whether your question may be published.
Wie lange kann man den angerührten Marmoriergrund aufheben?
Der Gelasco-Marmoriergrund ist sehr stabil und hält bis zu 4 Tage. Wichtig ist hierbei, dass das Marmorierbecken, mögliche Zubereitungsbehälter und Hilfswerkzeuge sehr "sauber" sein sollten.