Genuine marbled paper Type "Comb"
Size: 65 x 50 cm - short grain
Colour: 518 - black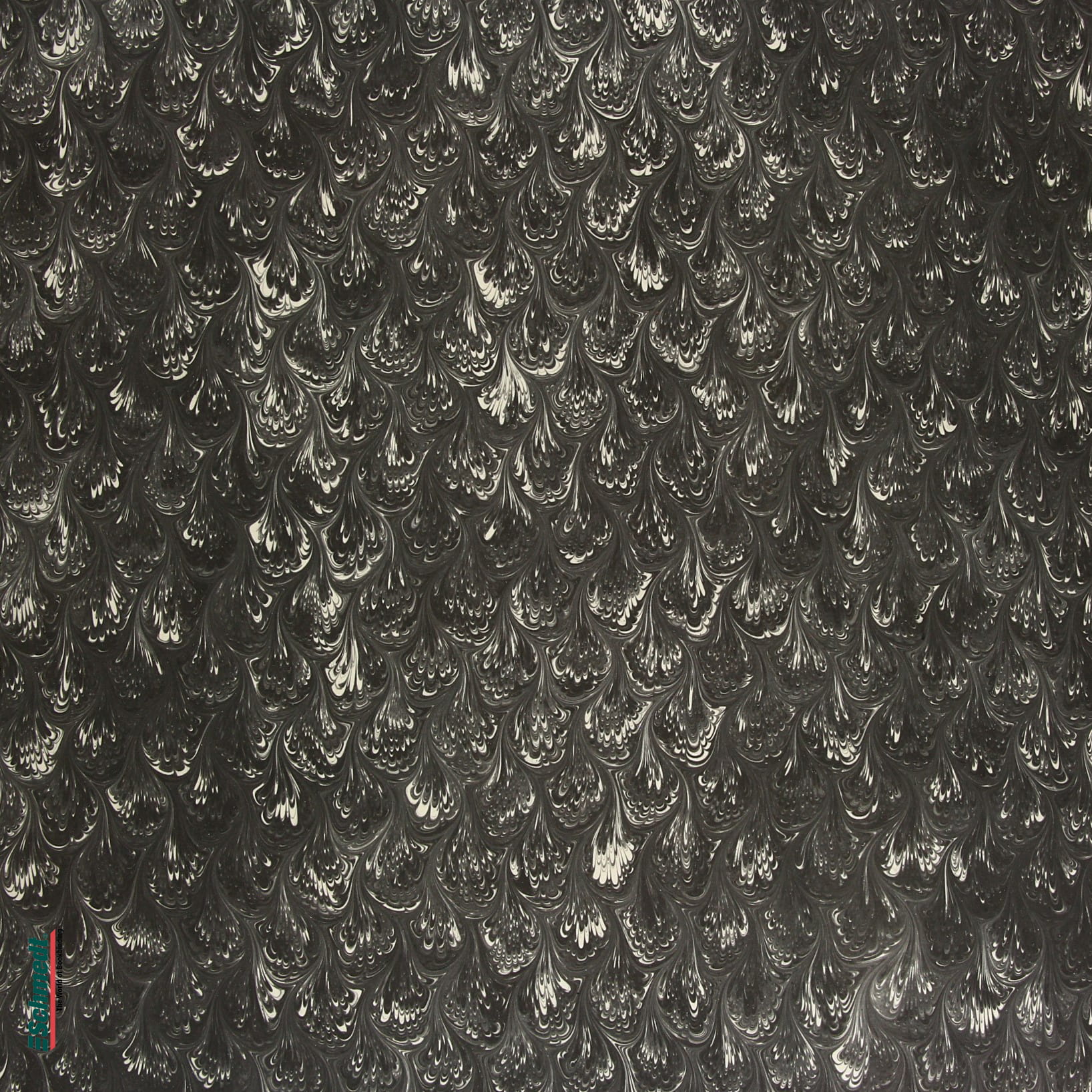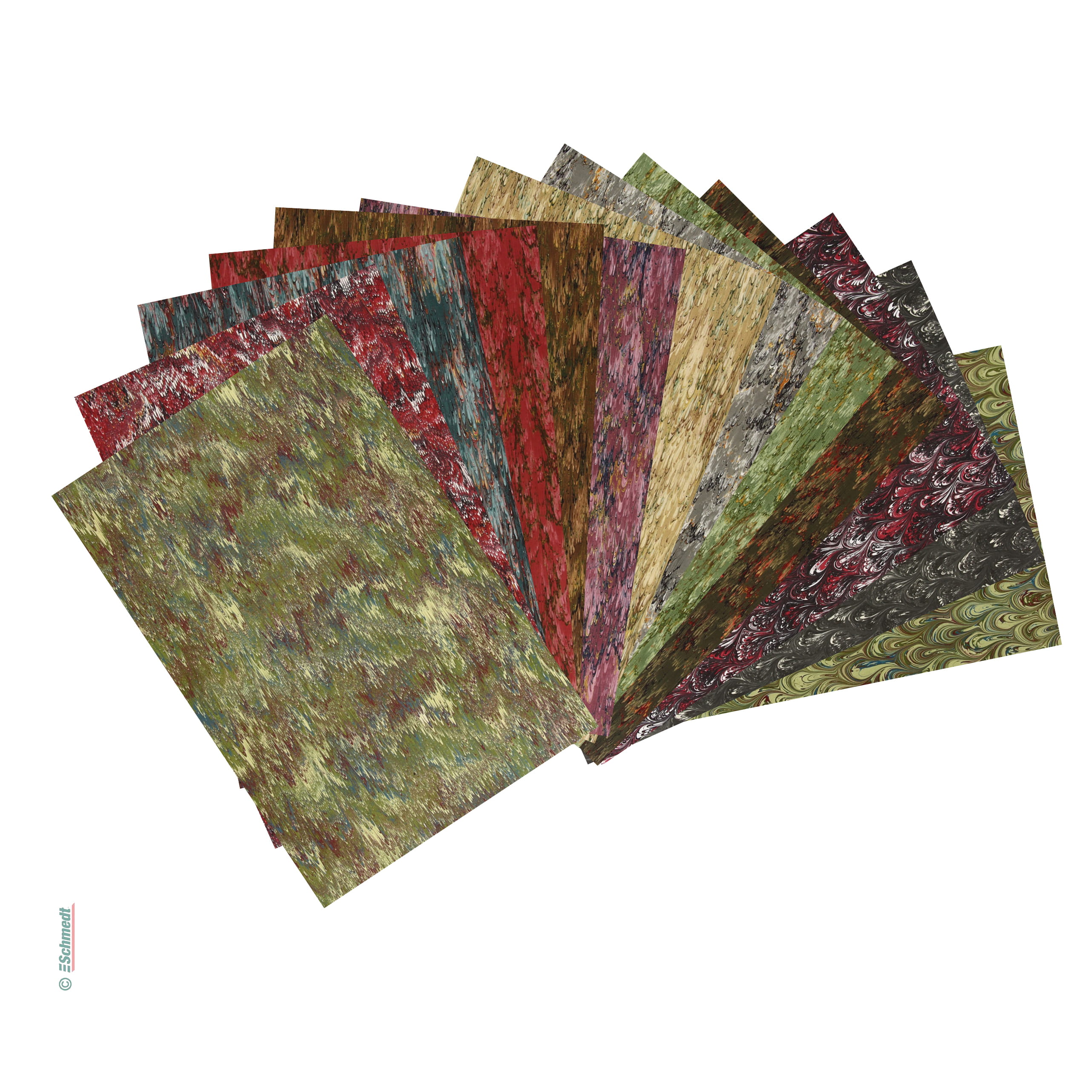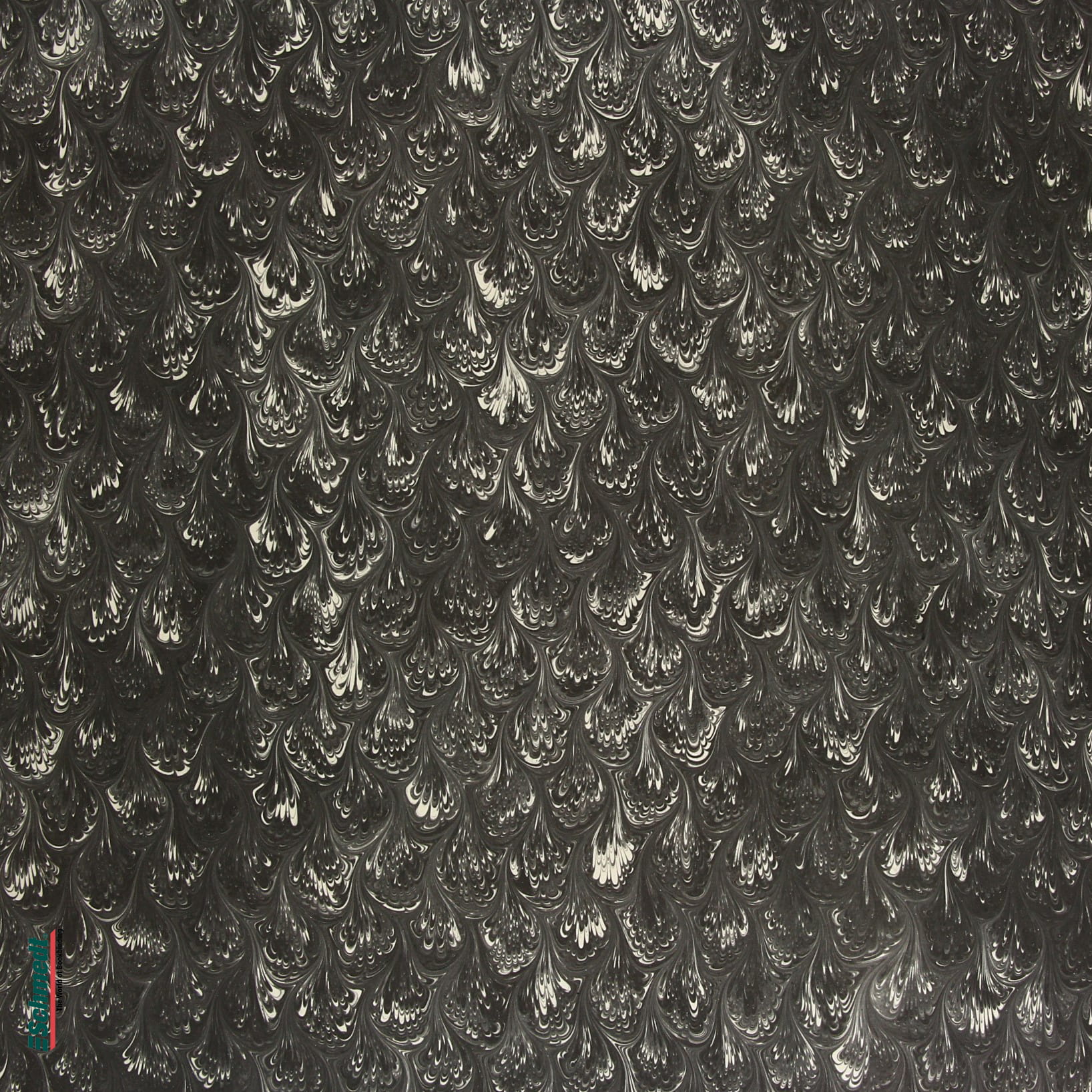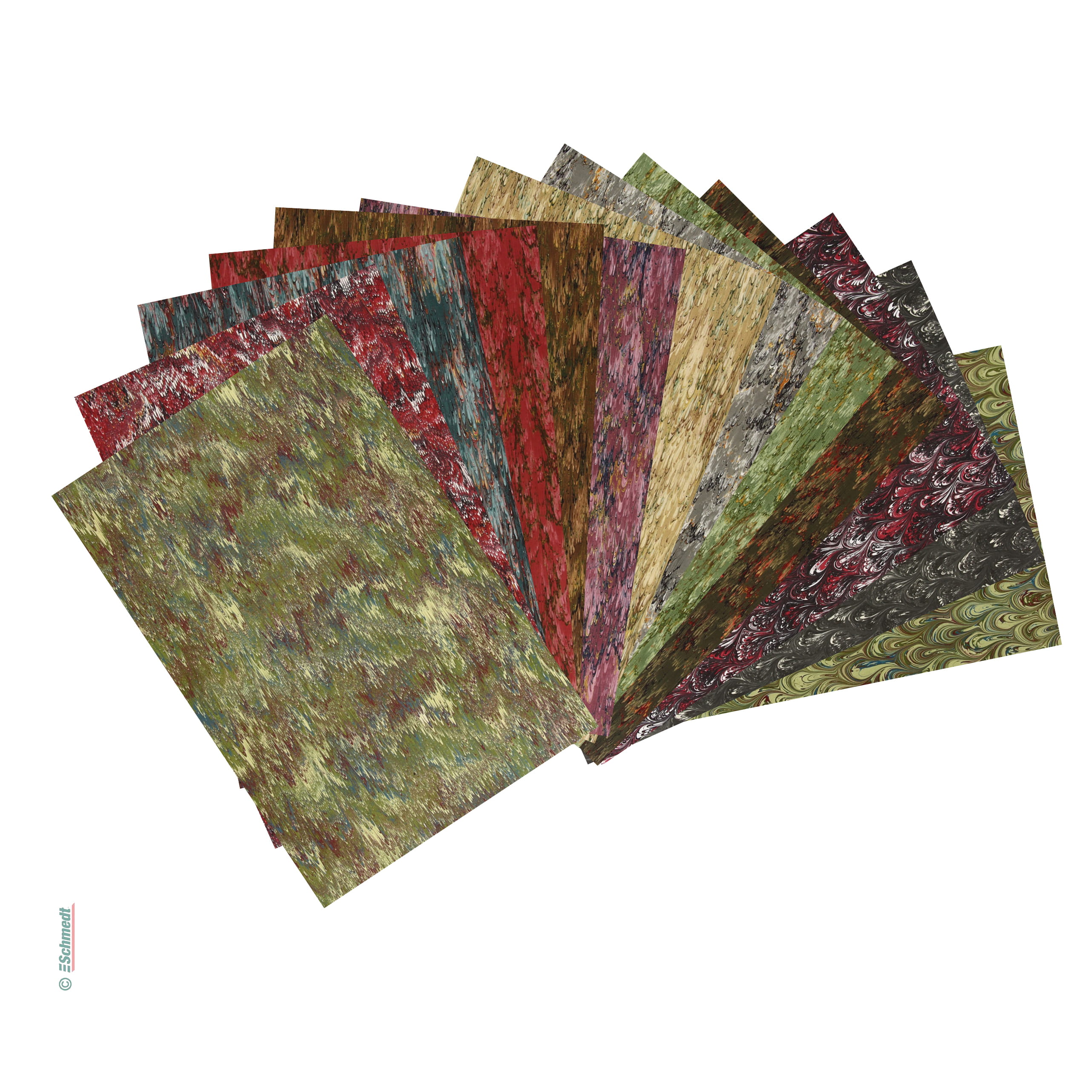 The color in the photo may differ from the actual color. If available, you will find a link to our sample card for this material further down this page.
€5.17 *
Net price
/ 1 sheet
(

€517.00

* / 100 sheets)
In stock, deliverable at short notice
Quantity
Price / 100 sheets
Gross total incl.
19% VAT:
Product information "Genuine marbled paper Type "Comb""
Genuine marbled paper type "comb" is distinguished from other marbled papers by its characteristic narrow semi-circular ridges, which are drawn with extreme precision into the lines of color floating on the surface. This process requires exceptional craftsmanship and a high level of understanding of paper marbling. The comb marbled paper was made by machine (however, the machine has since been discontinued).
By using a fine comb, the lines of color are carefully drawn into unique patterns. Each sheet of our Genuine Marbled Paper type "comb" is unique. The Genuine Marbled Paper type "comb" has many uses. It is perfect for book covers and boxes.
Please note that slight variations in color and pattern may occur due to the aforementioned manufacturing process. However, these are not defects, but represents the uniqueness in each sheet.
Properties of "Genuine marbled paper Type "Comb""
Dimensions
Format:

50 x 65 cm

Surface & Texture
Grain:

short grain

Surface:

matt

Texture:

rough

Technical details
Type:

Genuine marbled paper, machine-made

Material
Grammage:

100 gsm

Finished products
Finished products:

book covers

, diaries

, folders

, slip cases

, boxes

, packagings

, scrapbooking

Other properties
Category:

Marbled paper

Finishing / Printability:

Hot-foil stamping

Minimum order quantity:

as of 1 sheet

Sales unit (sheets):

250
Below you can see questions that other customers have asked about this product. Do you have a question of your own? Then feel free to ask us using the button below. You decide whether your question may be published.
Catalogue: Decorated and Marbled Papers
Get to know the world of decorated and marbled papers with our online catalogue! Over 200 decorated and marbled papers in a wide variety of colours and designs are waiting for you to discover. Whether for books, brochures or art prints - with our wide range of high-quality papers, your projects are guaranteed to be eye-catchers. Browse through our catalogue now, free of charge and from the comfort of your own home, and let yourself be inspired! If you prefer a physical version, simply order our catalogue conveniently to your home: Order Printed Catalogue
Discover our catalogue digitally
Discover our new catalogue in digital form. We have enriched our catalogue with dynamic links so that you can also go directly from the catalogue to the products in the online shop.
View digital catalogue