German leather-paring knife
with rigid blade - Total length: 21 cm
Grind: for righthanders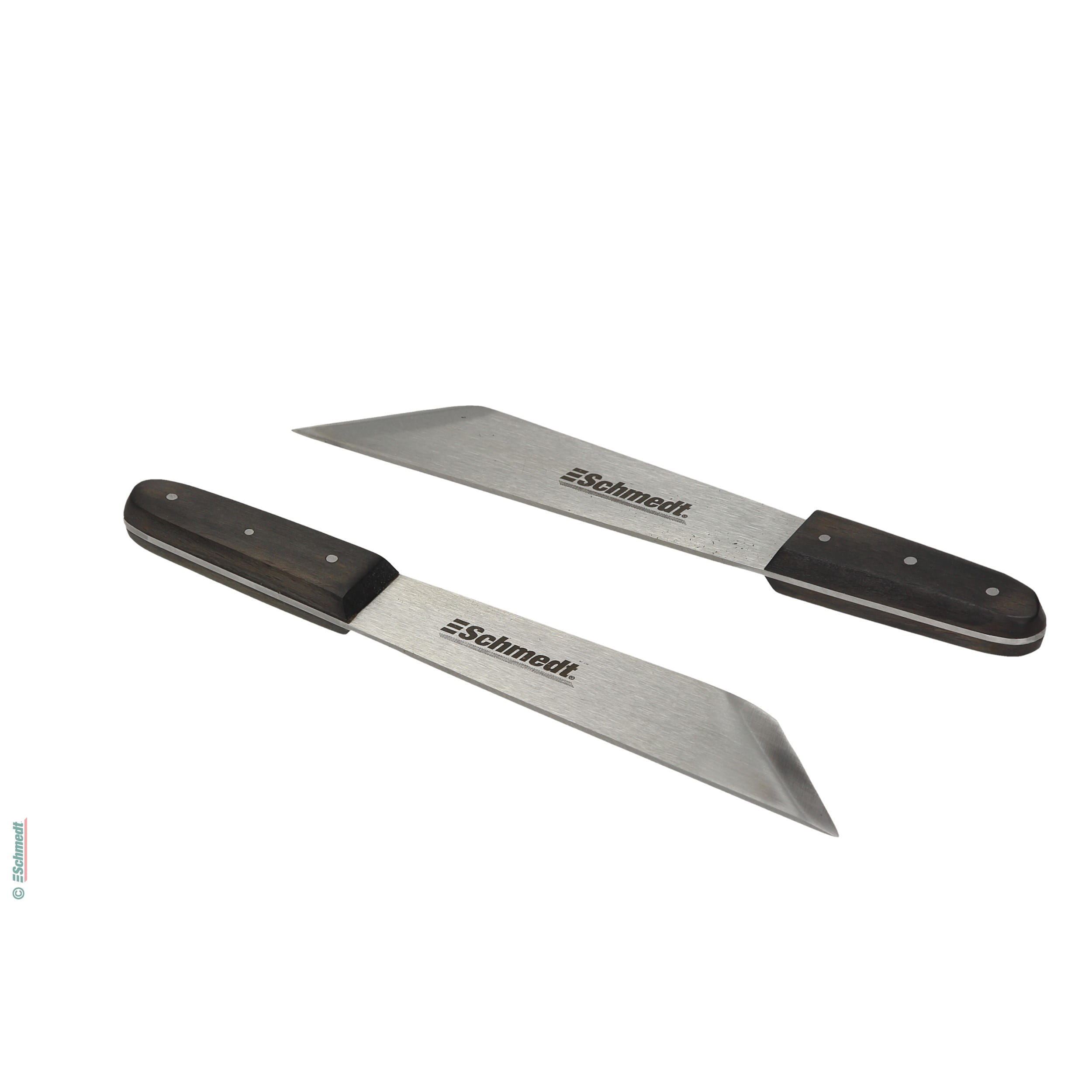 In stock, deliverable at short notice
Gross total incl.
19% VAT:
Product information "German leather-paring knife"
for paring (thinning) leather for further processing
Properties of "German leather-paring knife"
Dimensions
Total length (in mm):

210

Technical details
Type:

German

Other properties
Category:

Leather-paring knives

, Leather paring

, Restoration

Minimum order quantity:

as of 1 piece

Sales unit:

6 pieces

Version:

rigid
---
Sehr gut, Sehr gut, Sehr gut
Messer scharf und schöner Griff...
Sieht stabil aus, noch nicht im Einsatz gehabt
ein mir wichtiges Hilfsmittel, Gott sei Dank auch für mich als Linkshänder, gute Qualität
Die Schneidhaltigkeit ist nicht ganz so gut. Eigentlich braucht es ein rasiermesserscharfen Schliff. Der bleibt nicht lang erhalten. Bin auf eine Kunststoffunterlage ausgewichen, damit es länger hält. Der Lieferzustand war unscharf. Bin durch meine Stecheisen da eher verwöhnt!
Below you can see questions that other customers have asked about this product. Do you have a question of your own? Then feel free to ask us using the button below. You decide whether your question may be published.