Goatskin Type Capra
pre-skived skins for bookbinding
Colour: 007 - medium brown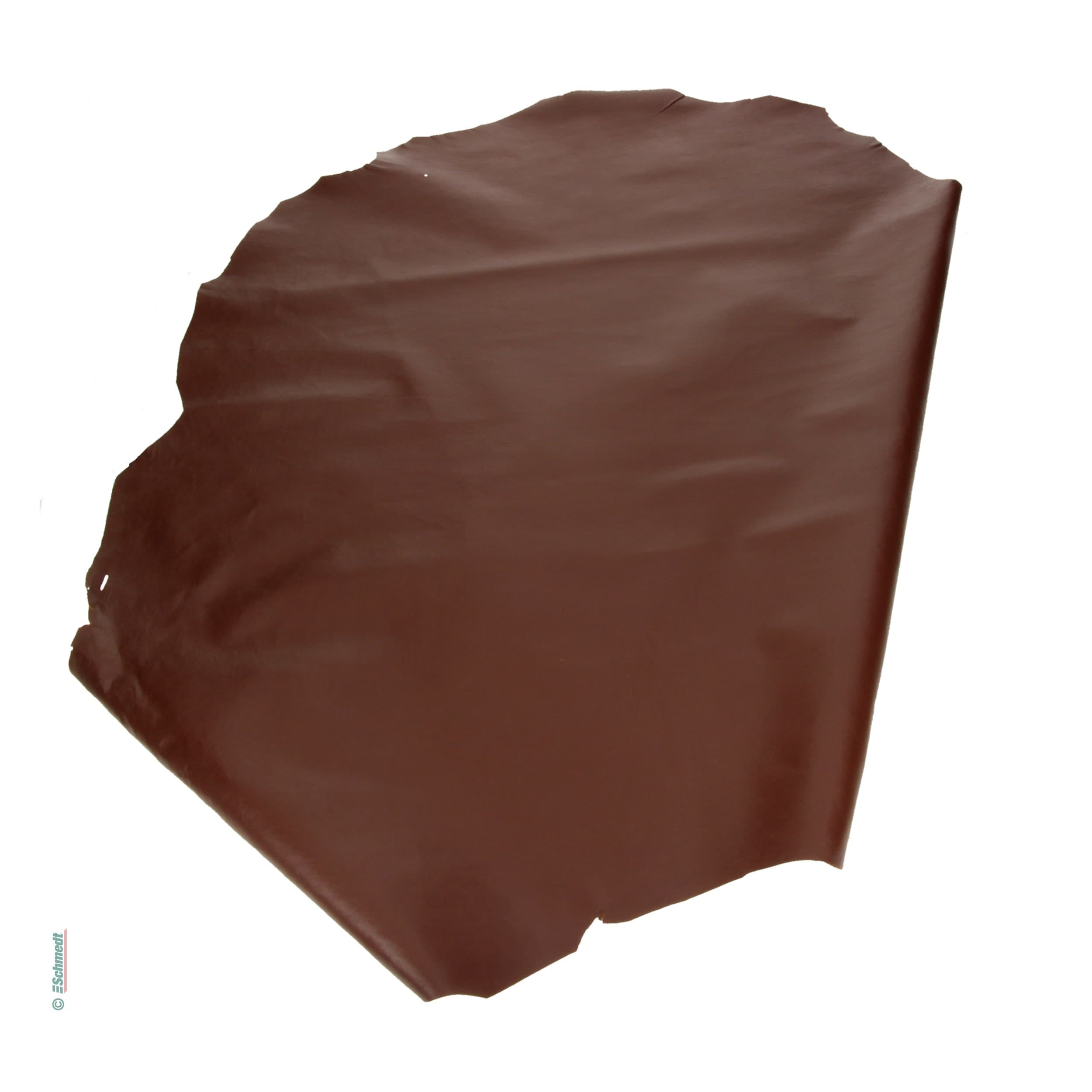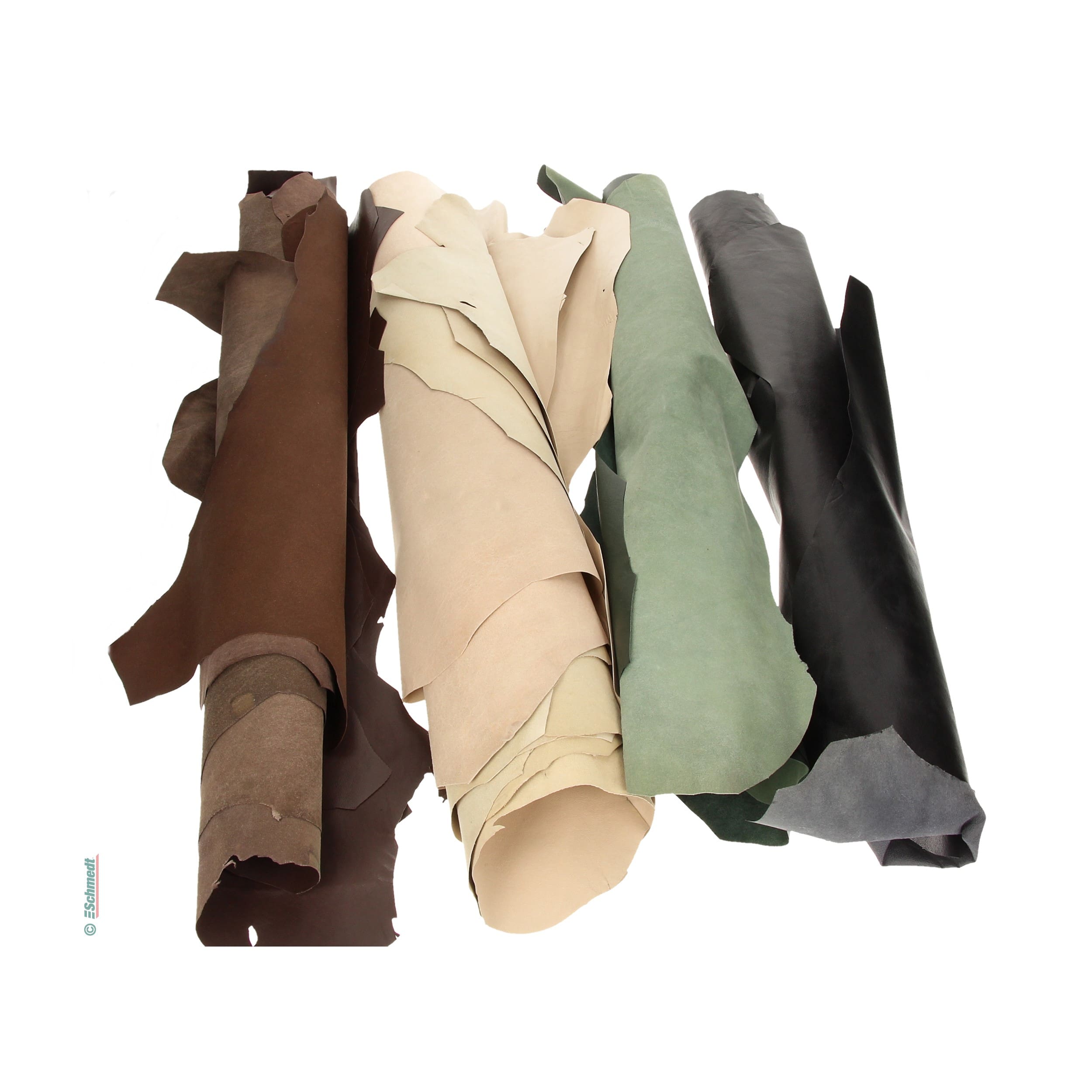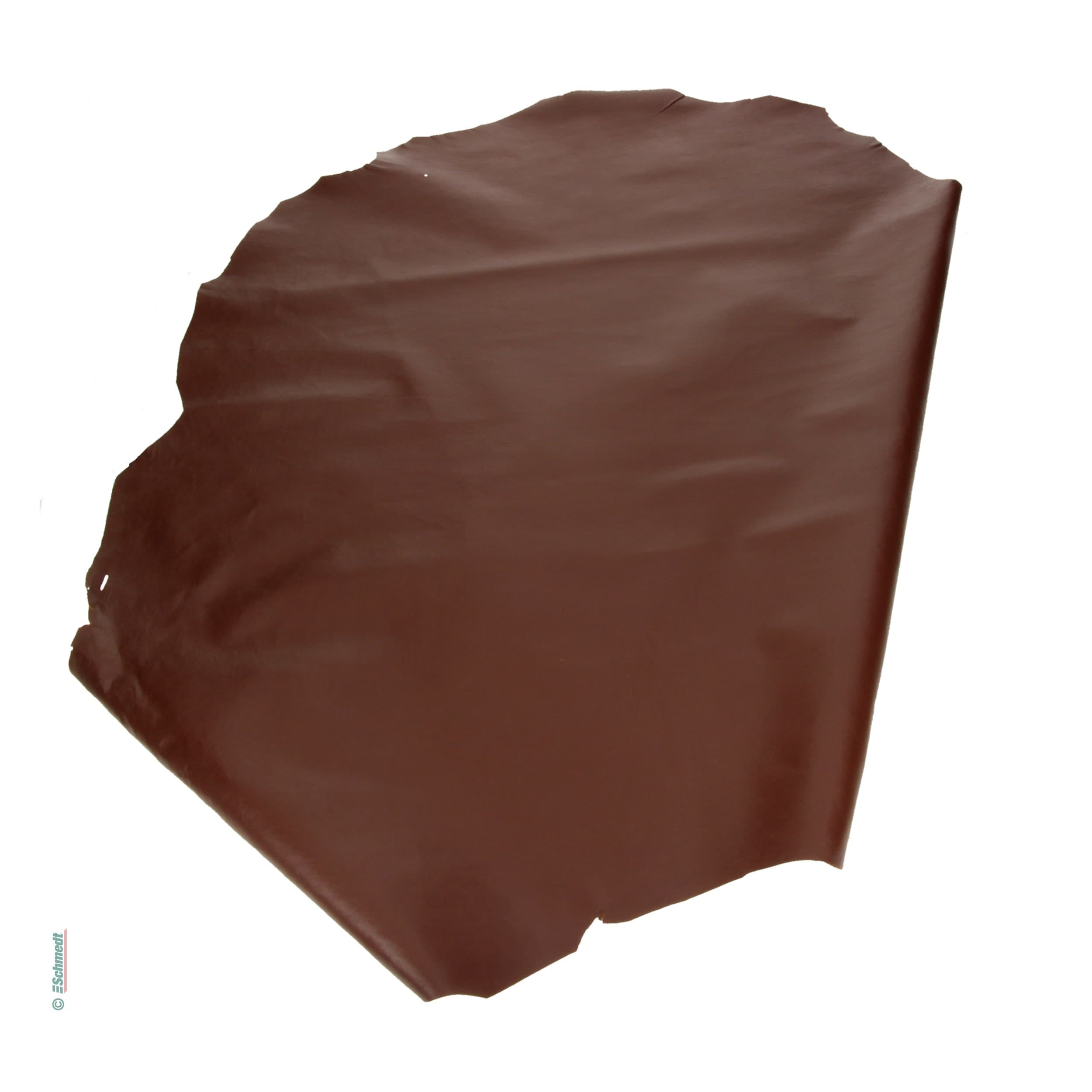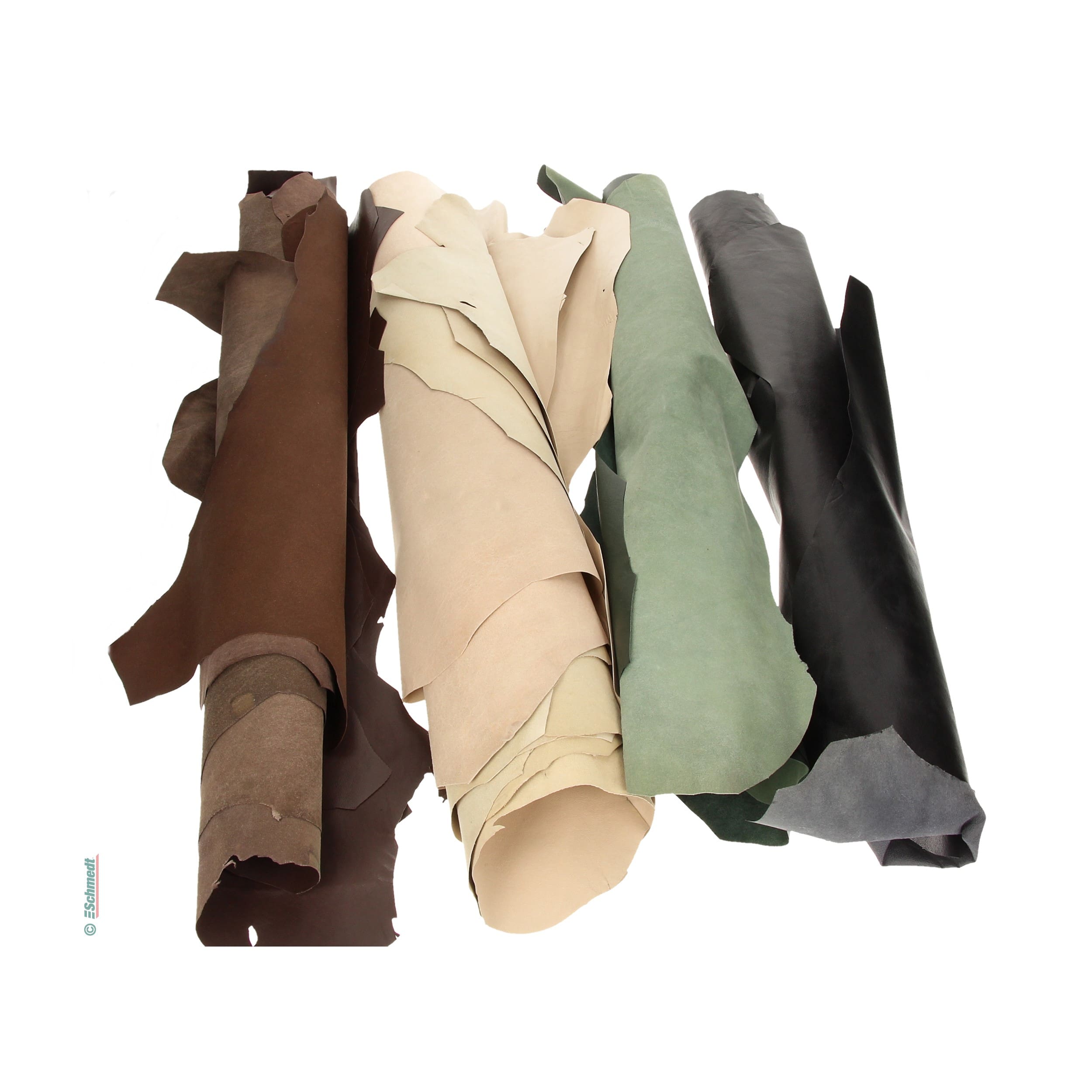 The color in the photo may differ from the actual color. If available, you will find a link to our sample card for this material further down this page.
In stock, deliverable at short notice
Gross total incl.
19% VAT:
Item number:
3500-007
Colour: 007 - medium brown
Product information "Goatskin Type Capra"
Capra goatskin is a crome-tanned split-grain leather dyed with aniline. With an average skin size of approx. 0.6 m² it is pre-skived to a thickness of approx. 0.4 - 0.5 mm.
Application: for producing high-quality books with a genuine leather cover or restoring leather-bound books
Leather skins are natural products and therefore vary a lot in size and shape. Therefore the final quantity cannot be determined in advance. The information given is based on average values only. In case of order, the final quantity (in sqm or sft) and thereby the final sum is subject to change!

Please additionally state the cut-out size you require (max. size possible approx. 65 x 45 cm) so that we may choose the appropriate skin size.
Properties of "Goatskin Type Capra"
Dimensions
Material thickness (in mm):

0,4 - 0,5 (pre-skived)

Size:

approx. 0,5 - 0,6 m² (average)

Surface & Texture
Surface:

Aniline-dyed

, crome-tanned

Technical details
Type:

Split grain leather

Material
Material:

Goatskin

Finished products
Finished products:

book covers

, photobooks

, photo albums

, diaries

, packagings

Other properties
Category:

Binding leather

, Restoration

Finishing / Printability:

Hot-foil stamping

, Blind embossing

Minimum order quantity:

as of 1 skin
https://www.schmedt.de/ww2000/pdf/s-h1_musterkarte_capra-leder.pdf
---
Ware wie bestellt erhalten
Das Leder hat eine wunderbare Qualität und eine schöne Farbe.
Perfekt! Spitzenqualität!!!
abcdefghijklmnopqrstuvwxyzABCDEFGHI
a 1234567890 b 1234567890 c 1234567890
Below you can see questions that other customers have asked about this product. Do you have a question of your own? Then feel free to ask us using the button below. You decide whether your question may be published.
Do I need a skiving / paring knife at all to work with this pre-skived leather?
In general, the pre-skived leather can be processed without additional leather-paring. For the best end result, you can thin out the edges and the joints a little bit with the help of a leather-paring knife. However, if you do that, I would recommend to work slowly to not take too much off and risk cutting through the leather.
How do Capra line leathers get their color? Are they vegetable tanned?
Our Capra line leathers are not vegetable-tanned, they are dyed using acrylics. If you are looking for vegetable-tanned leather, we can offer our Oase line leathers ( https://schmedt.com/art/3520-011 ).
Order sample card for Goatskin Type Capra
We know how important it is to see and feel materials live - that's why we offer samples for most of our materials already pre-made on sample cards. On these sample cards you will find all textures and shades for the respective material. Just click on the banner below to go directly to the respective sample card.