Headband - premium quality
strong machine quality with thicker row
Colour: 017 - black/white | Roll length (in m): 5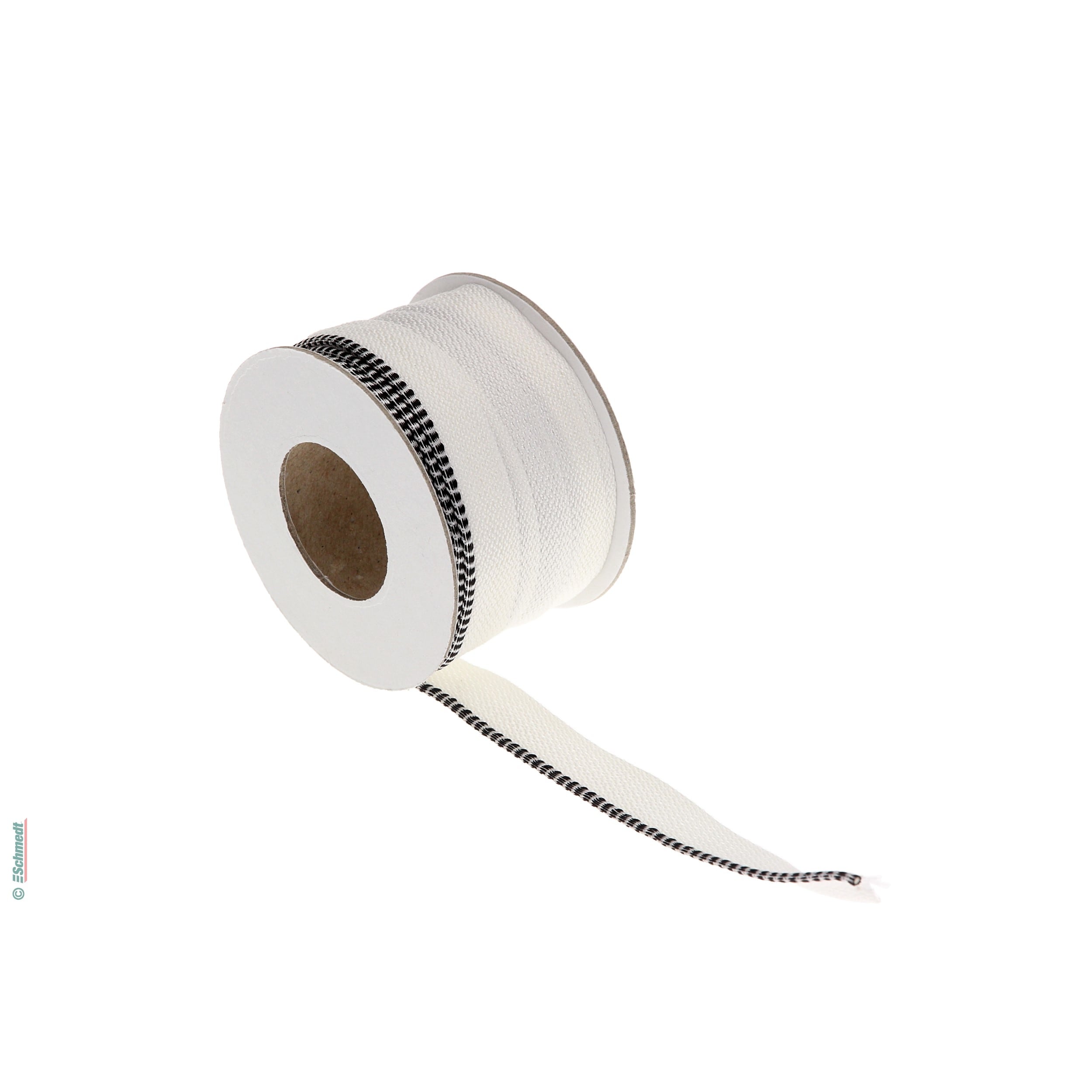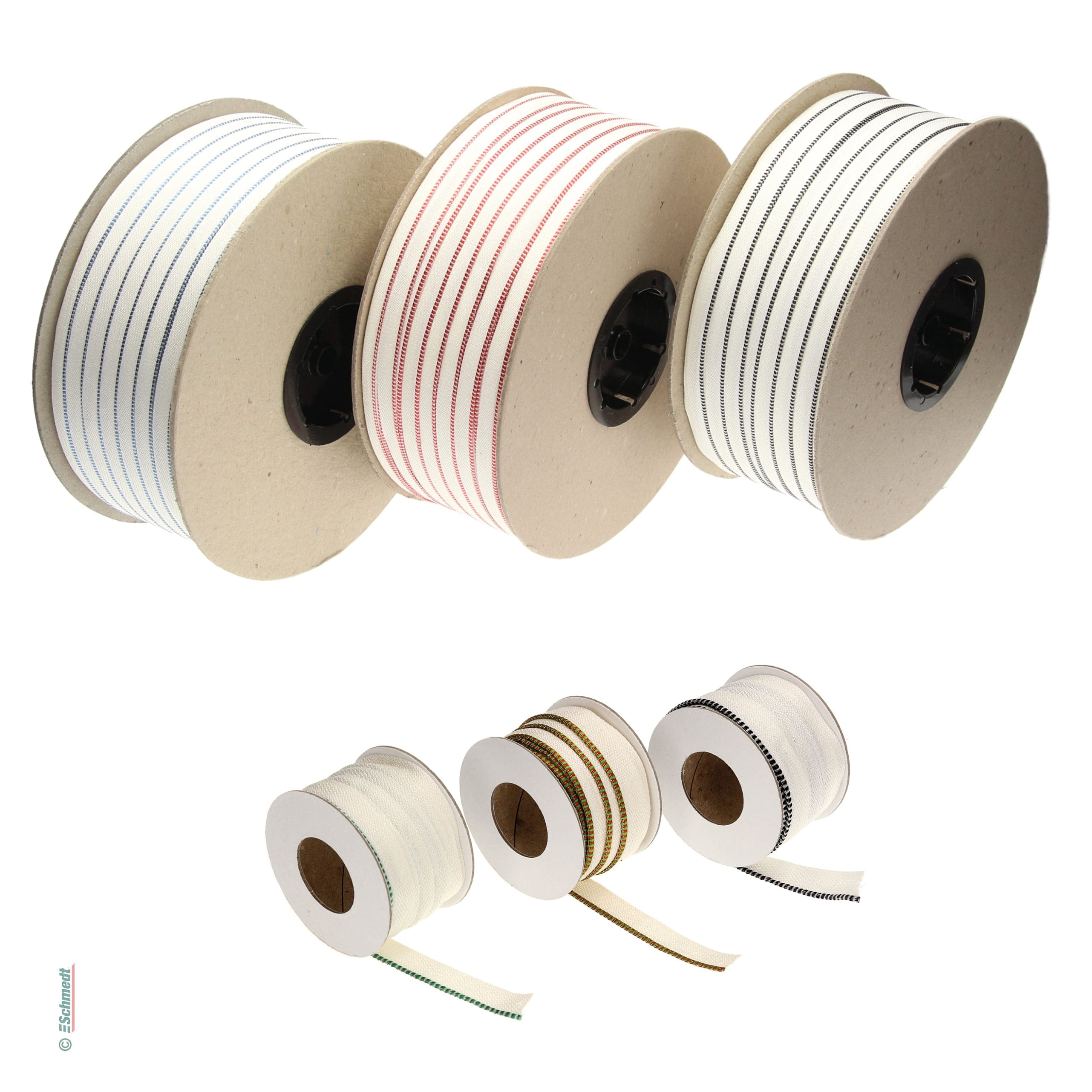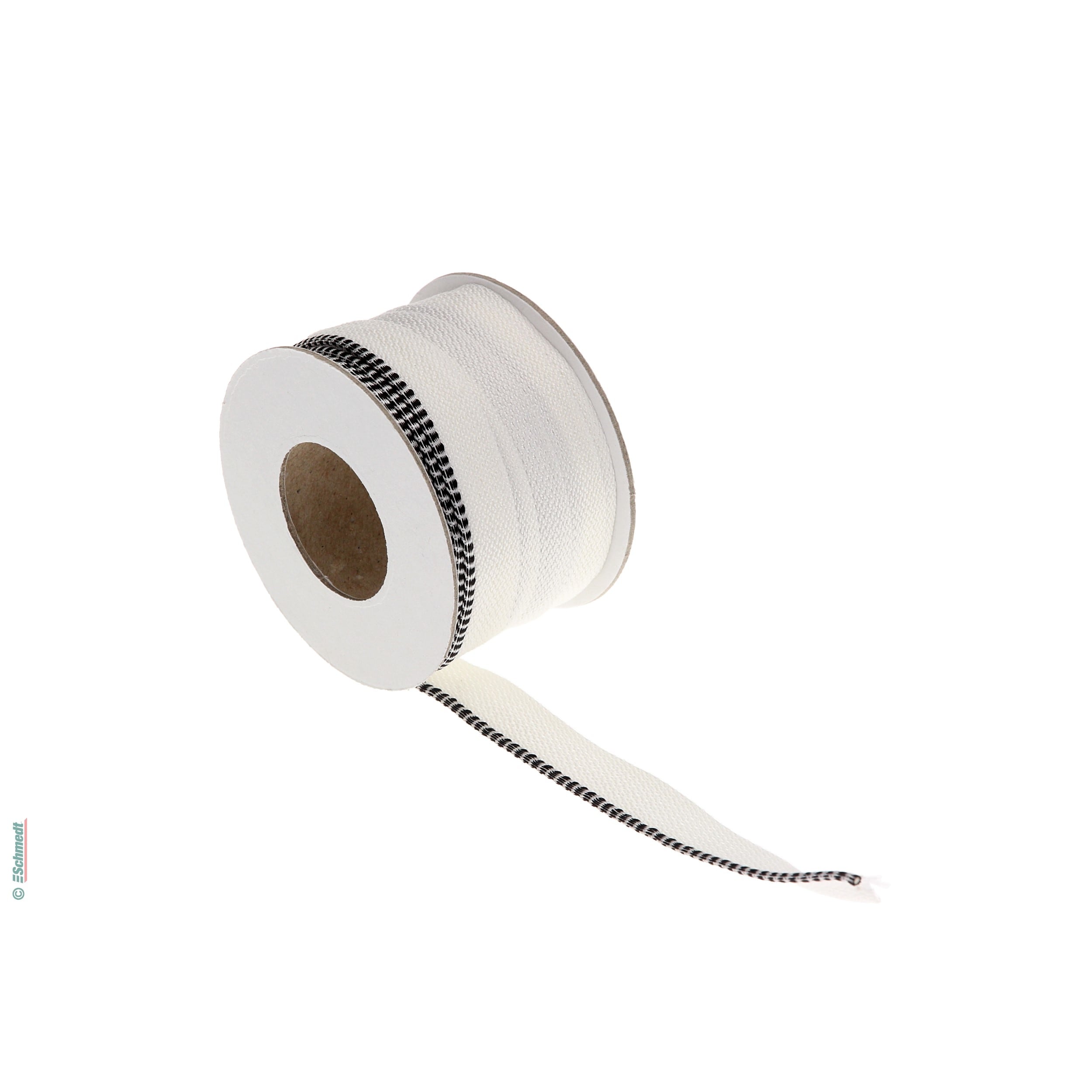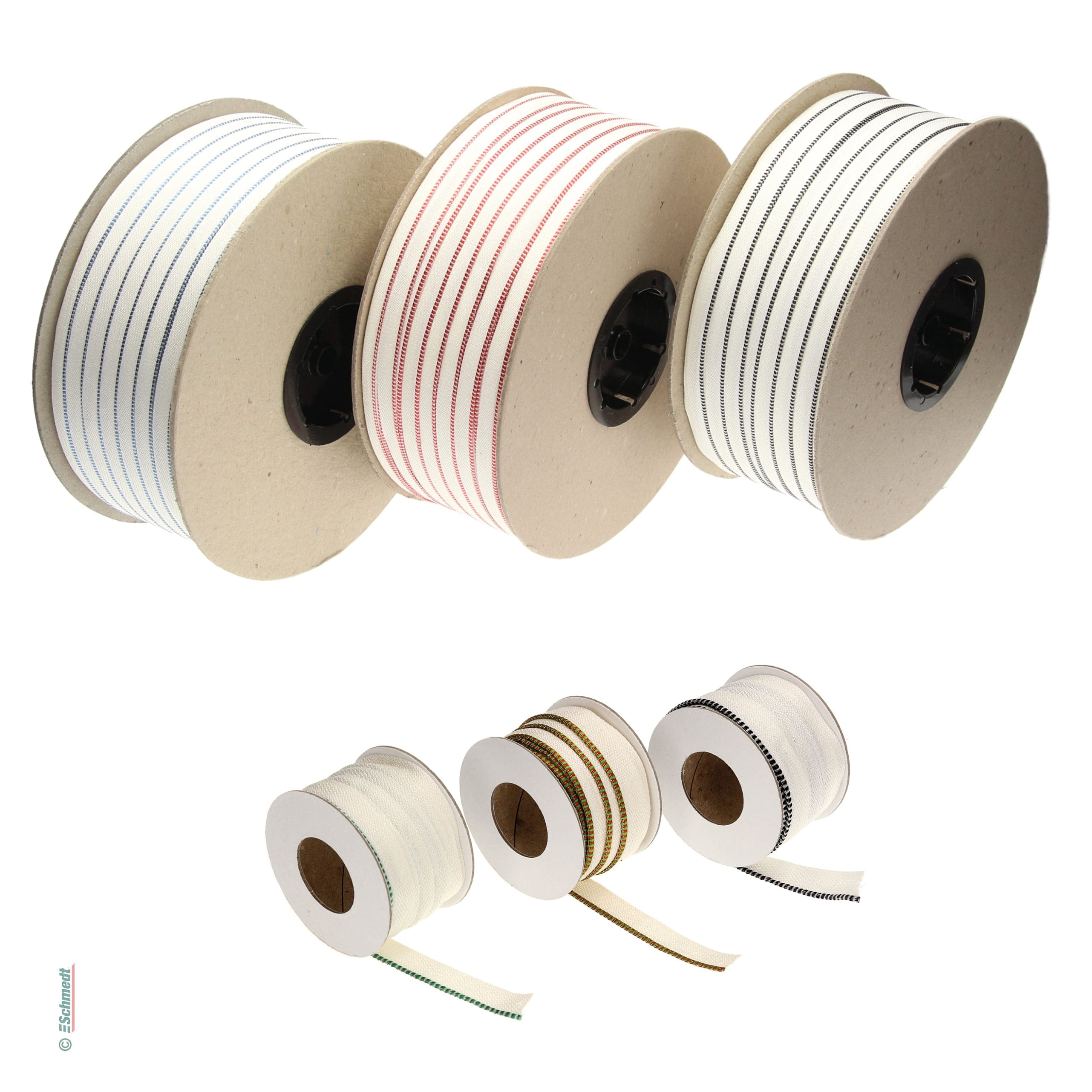 In stock, deliverable at short notice
Gross total incl.
19% VAT:
Item number:
50225003
Colour: 017 - black/white

Roll length (in m): 5
Product information "Headband - premium quality"
Head- and tailband for books made of spun rayon, viscose filament and cotton (warp) and viscose filament (weft). It is available in rolls of 5 and 500 metres.
Width (in mm) : 12,5 ± 1 mm
Application: coloured band attached to hardcover books at the top and bottom edge of the book spine. It serves to cover the gap between book spine and book block and to embellish the book. It also protects from dust and wear.
For industrial production, 500 m rolls wound right and left are in stock.If needed, please indicate which winding you require.
Properties of "Headband - premium quality"
Dimensions
Format:

on rolls

Width (in mm):

12,5 ± 1 mm

Technical details
Type:

Premium quality

Material
Material:

Warp: rayon, viscose filament, cotton - Weft: viscose filament

Other properties
Category:

Headband

Minimum order quantity:

as of 1 roll

Version:

Short roll
---
Auch hier keine Mängel bei der Anwendung, DEkoratives Kleinteil.
Für Freizeitbuchbinder angenehme Länge
Eine Zier für das gebundene Buch.
Gute Qualität für guten Preis
Ist genau das was ich brauchte.
Sehr zufrieden. ...................................
Below you can see questions that other customers have asked about this product. Do you have a question of your own? Then feel free to ask us using the button below. You decide whether your question may be published.
Order sample card for Headband - premium quality
We know how important it is to see and feel materials live - that's why we offer samples for most of our materials already pre-made on sample cards. On these sample cards you will find all textures and shades for the respective material. Just click on the banner below to go directly to the respective sample card.