Headband - standard quality
Width: approx. 13 mm
Colour: 002 - green/white | Roll length (in m): 500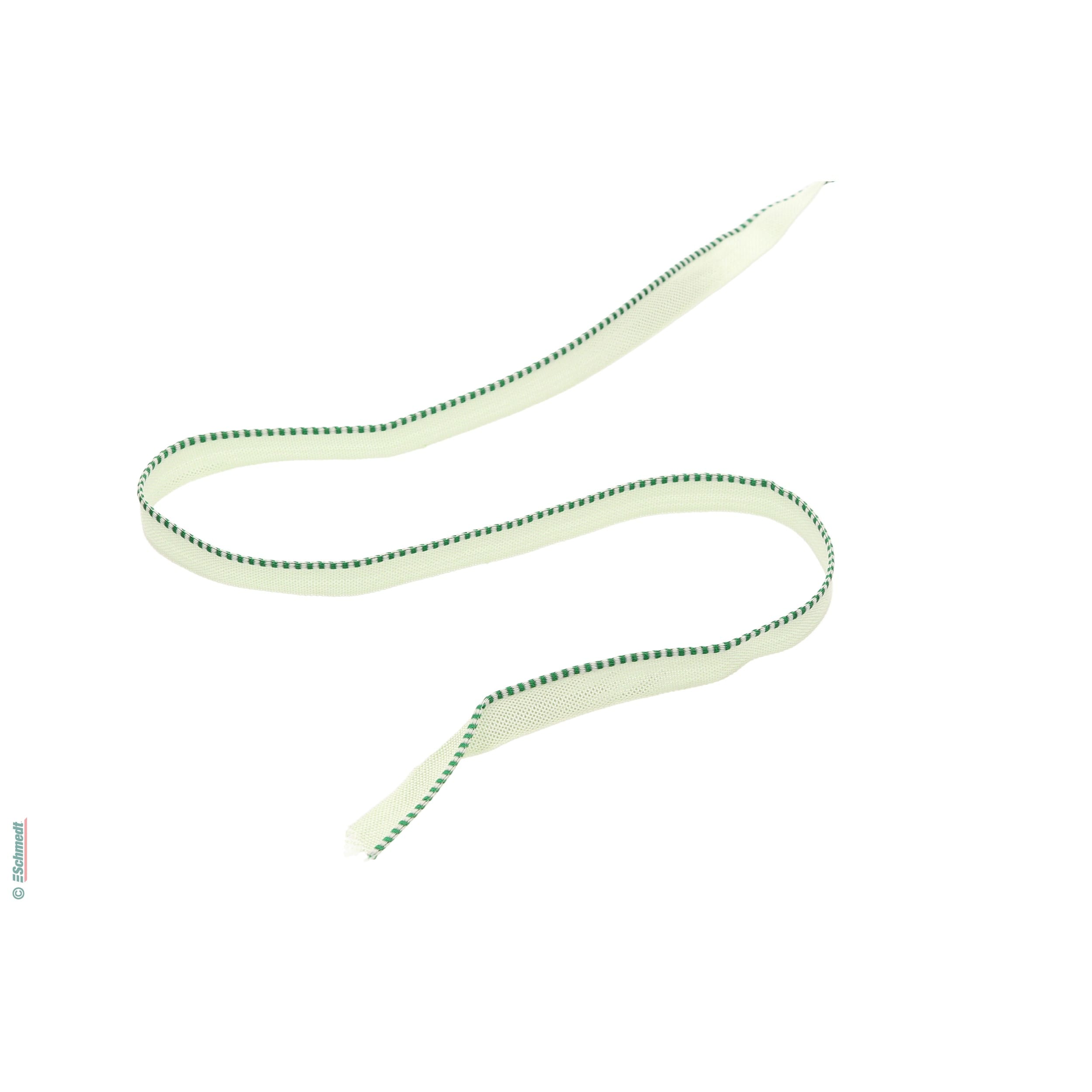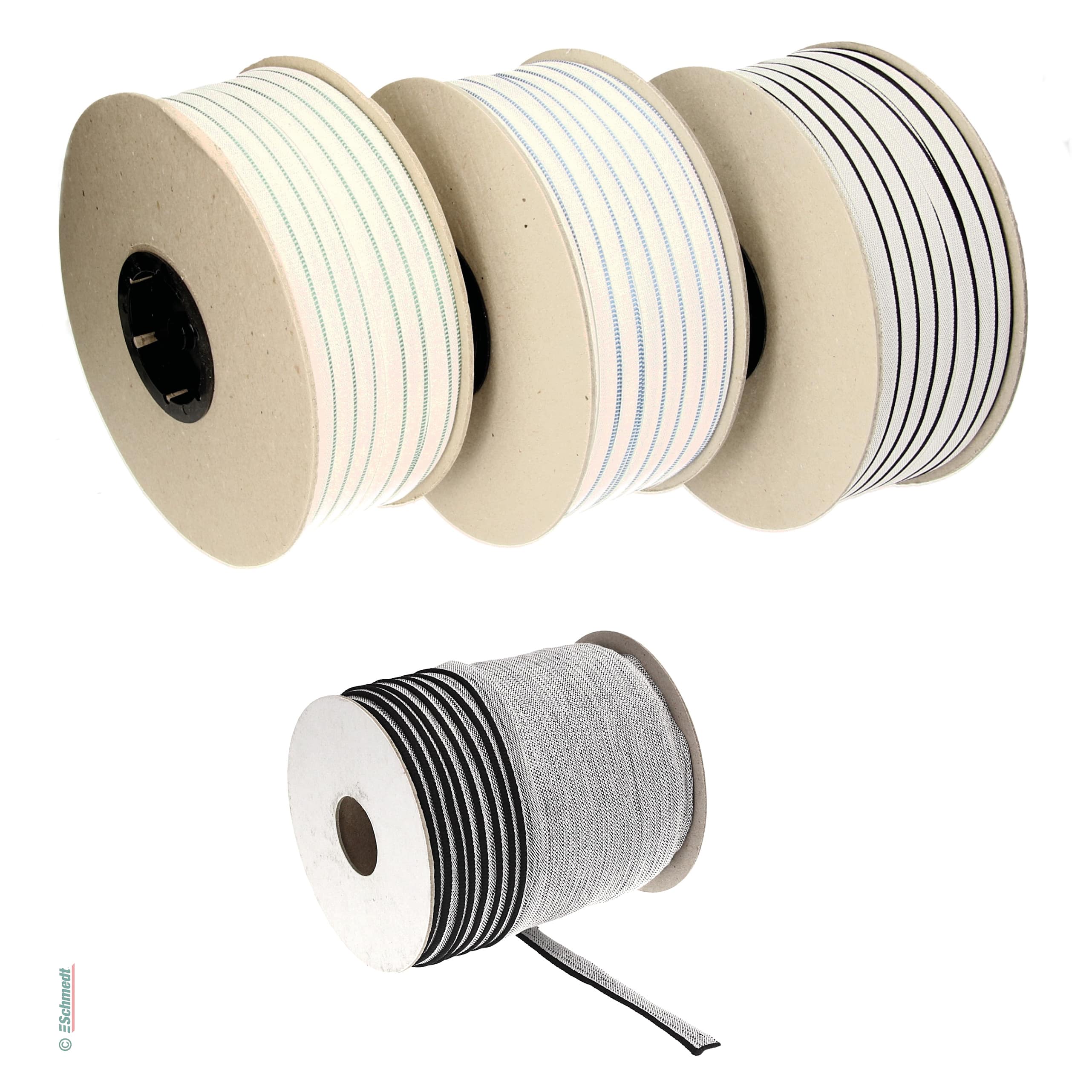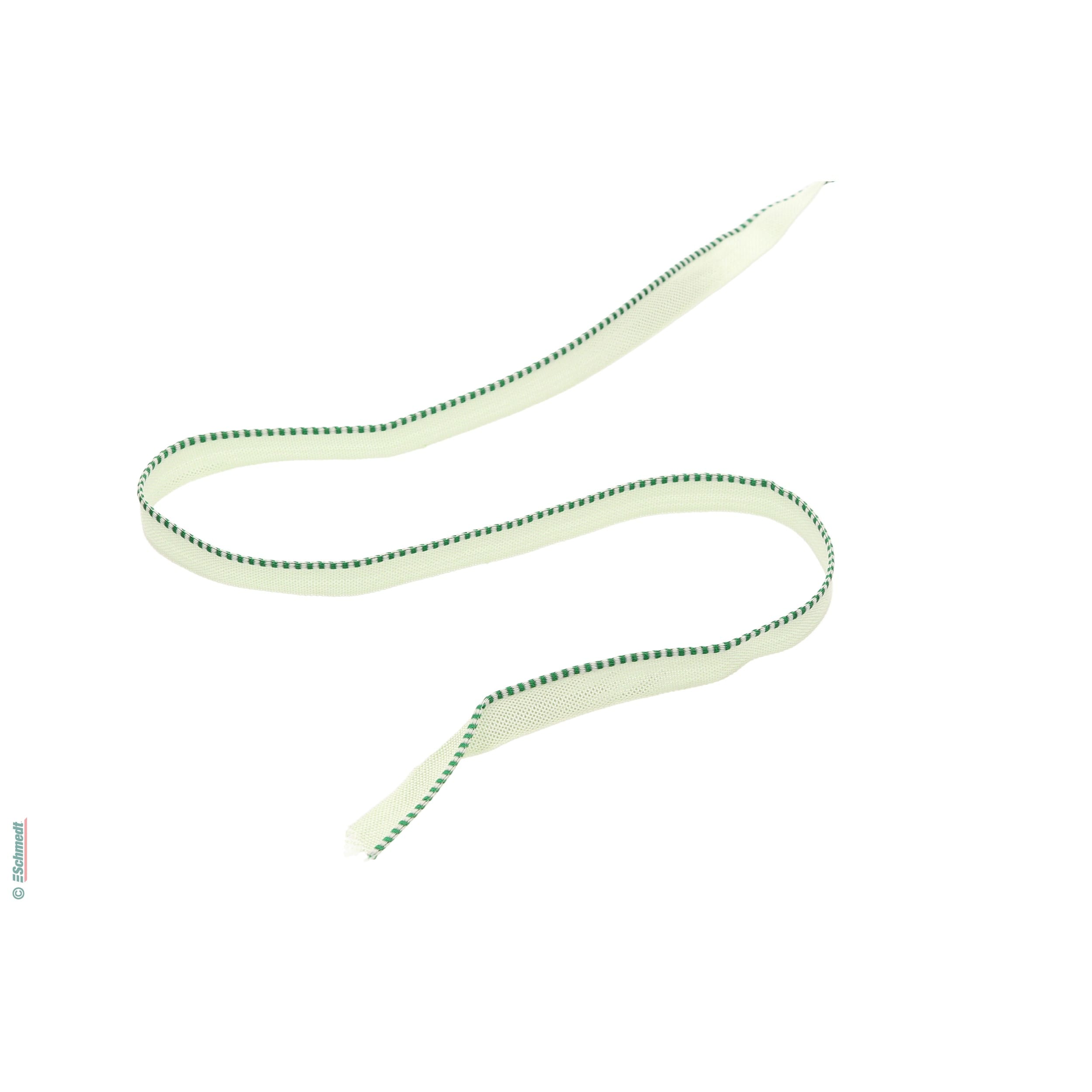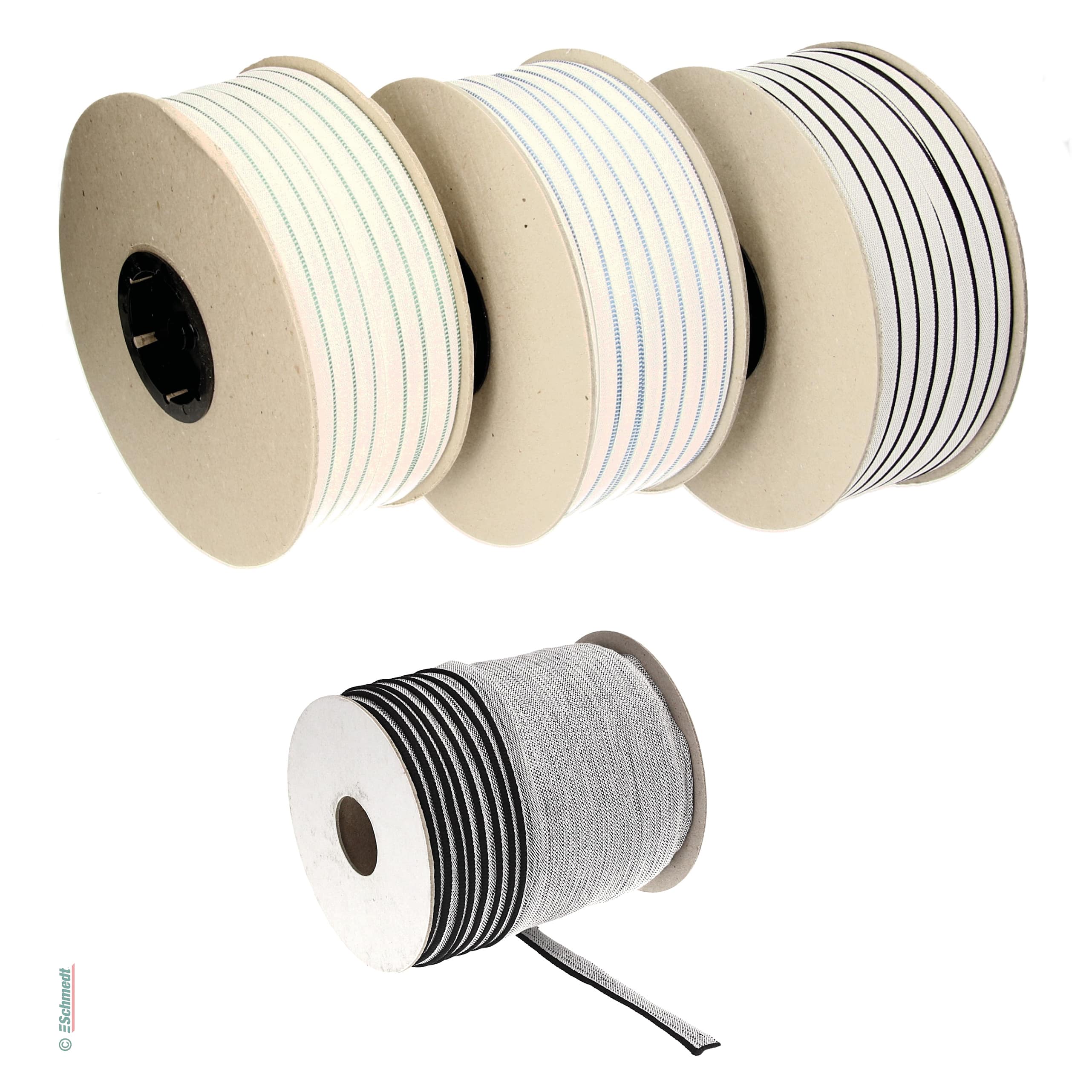 In stock, deliverable at short notice
Gross total incl.
19% VAT:
Item number:
50000002
Colour: 002 - green/white

Roll length (in m): 500
Product information "Headband - standard quality"
Head- and tailband for books made of impregnated natural fibres. Available in roll lengths of 100 and 500 metres.
Application: coloured band attached to hardcover books at the top and bottom edge of the book spine. It serves to cover the gap between book spine and book block and to embellish the book. It also protects from dust and wear.
Properties of "Headband - standard quality"
Dimensions
Format:

on rolls

Width (in mm):

13

Technical details
Type:

Standard quality

Material
Material:

Natural fibres, finished

Other properties
Category:

Headband

Minimum order quantity:

as of 1 roll

Version:

Master roll
Below you can see questions that other customers have asked about this product. Do you have a question of your own? Then feel free to ask us using the button below. You decide whether your question may be published.
Linen sewing thread | raw white
for manual sewing - cross-wind of 50 g
Size [8] : 10/3 - approx. 0.72 mm, 14/3 - approx. 0.6 mm, 18/3 - appro. 0.55 mm, 25/3 - approx. 0,50 mm, 30/3 - approx. 0.42 mm, 40/3 - approx. 0.35 mm, 50/3 - approx. 0.30 mm, 60/3 - approx. 0.25 mm
In stock, deliverable at short notice
Mull III - triple-threaded
Cotton cloth with 3 warp threads
Format [2] : Roll - 103 cm wide, Sheeted - 103 x 70 cm (SG)
In stock, deliverable at short notice