Japanese paper Kizuki-Kozo
non-ageing - pH value 7
Colour: white | Grammage: 6 gsm | Material: 100 % Japan Kozo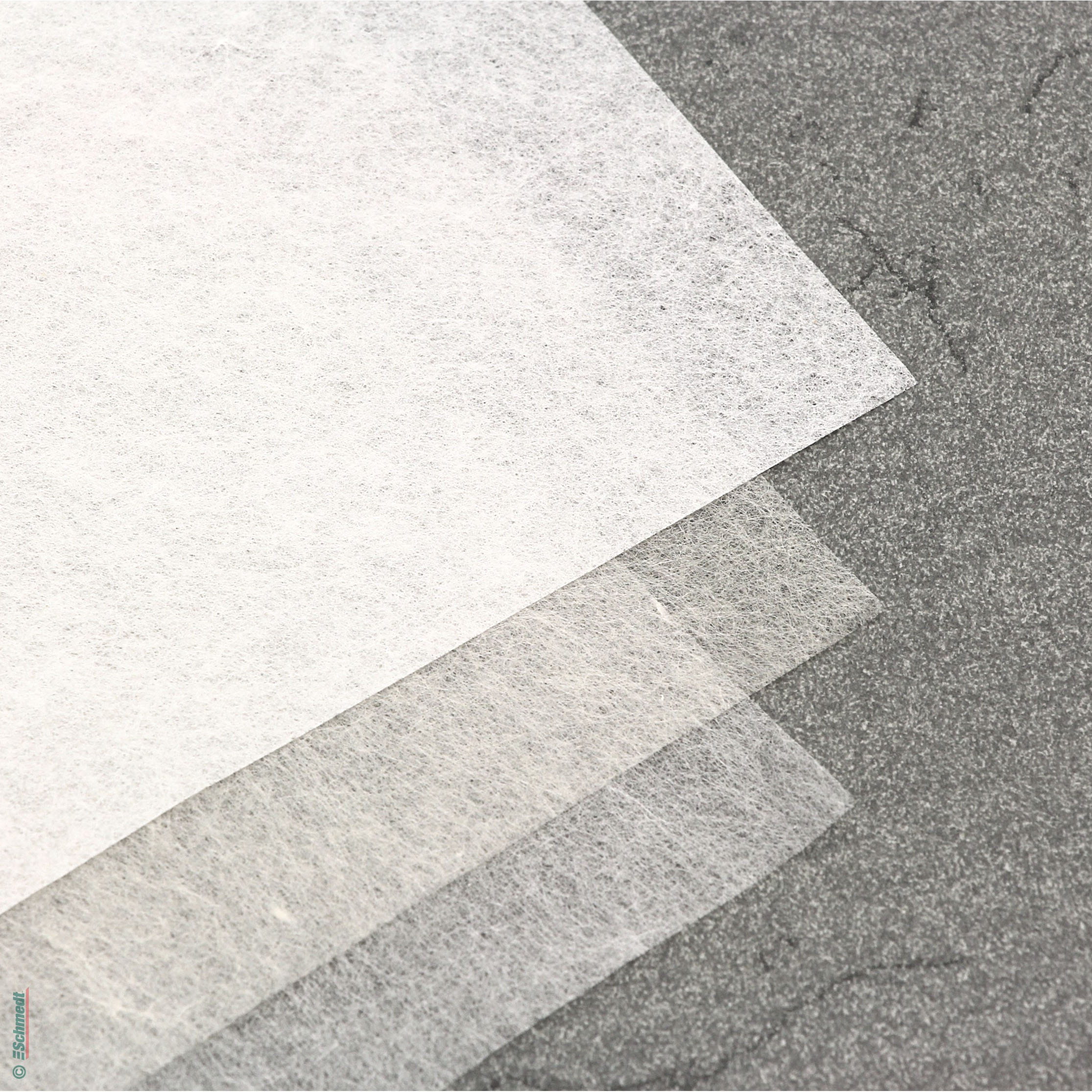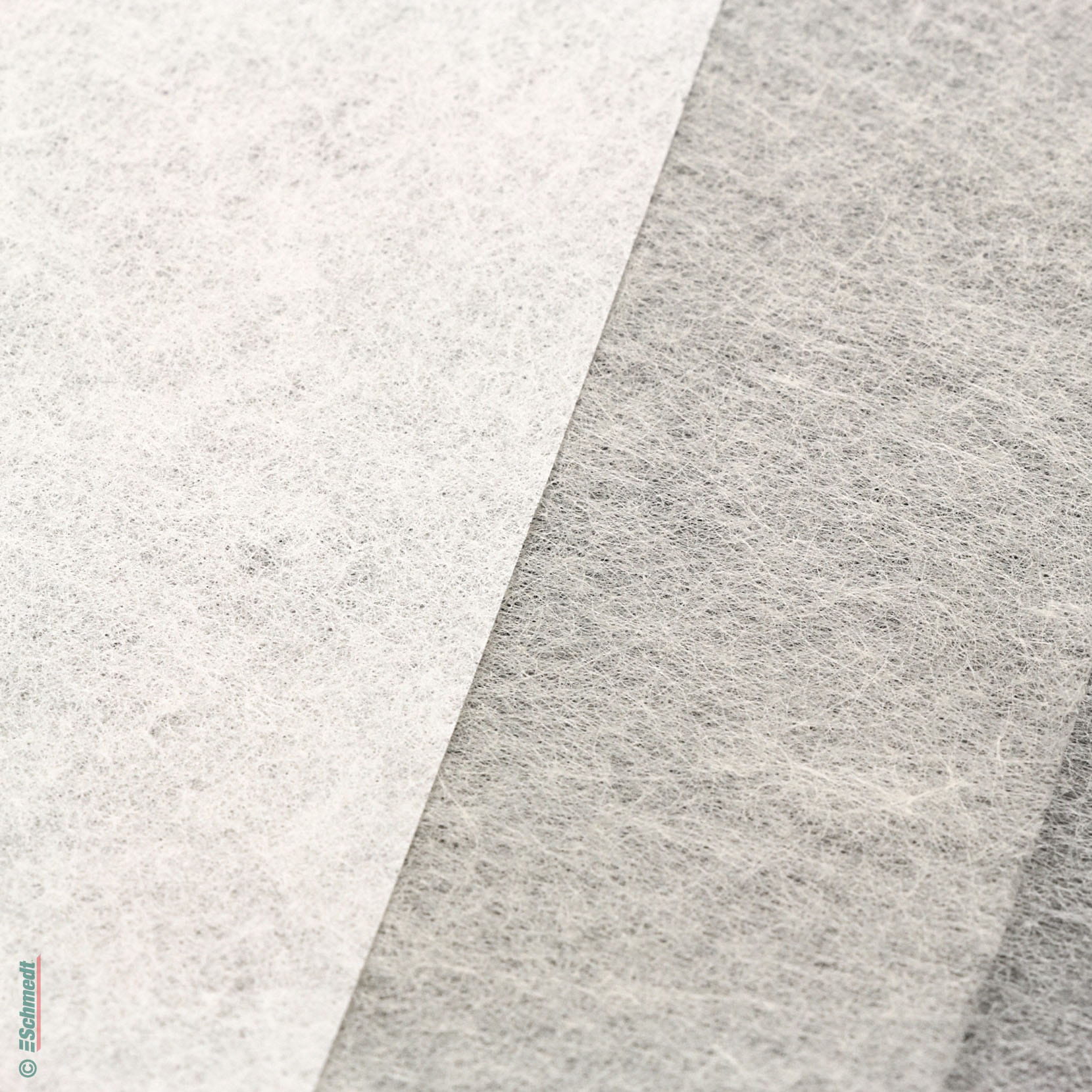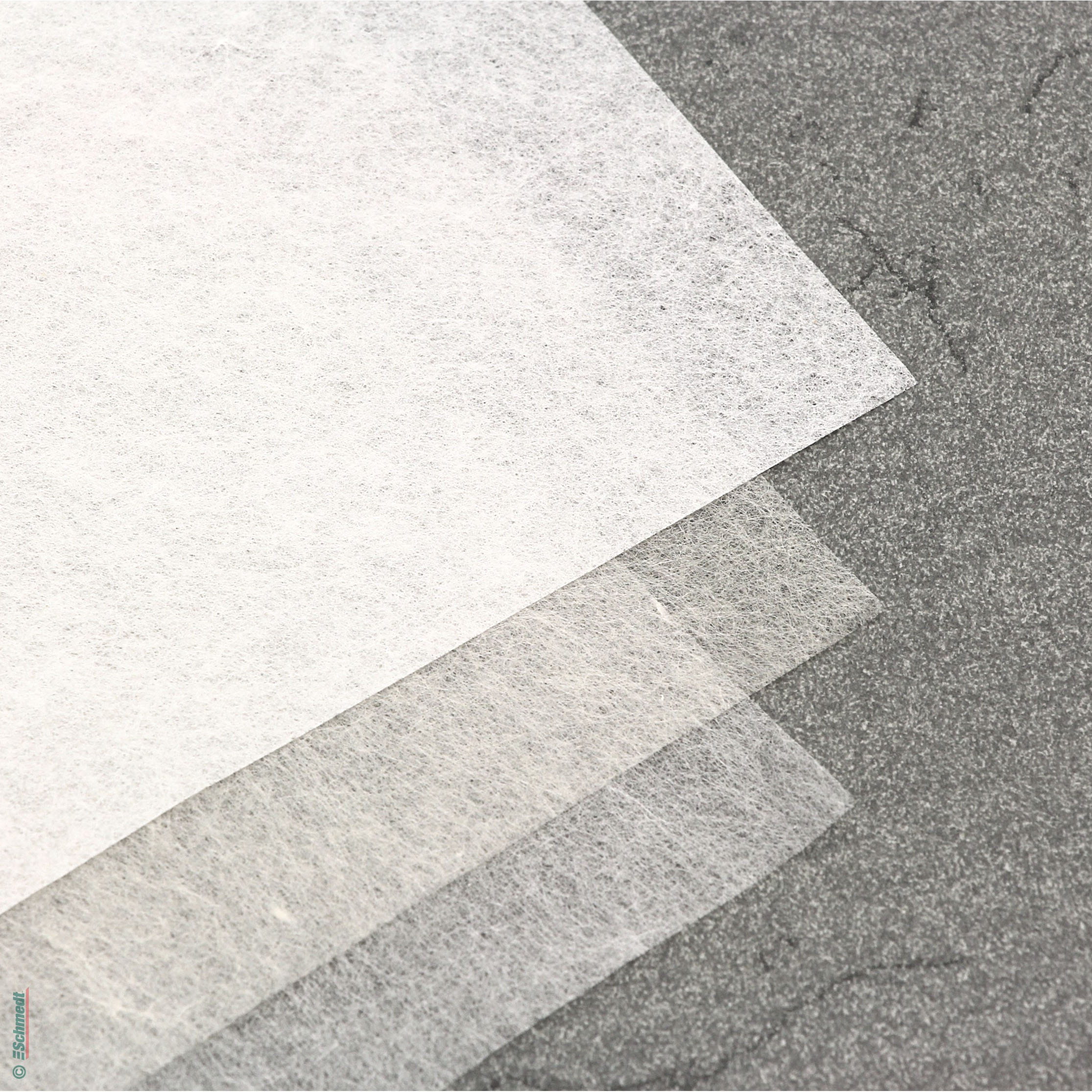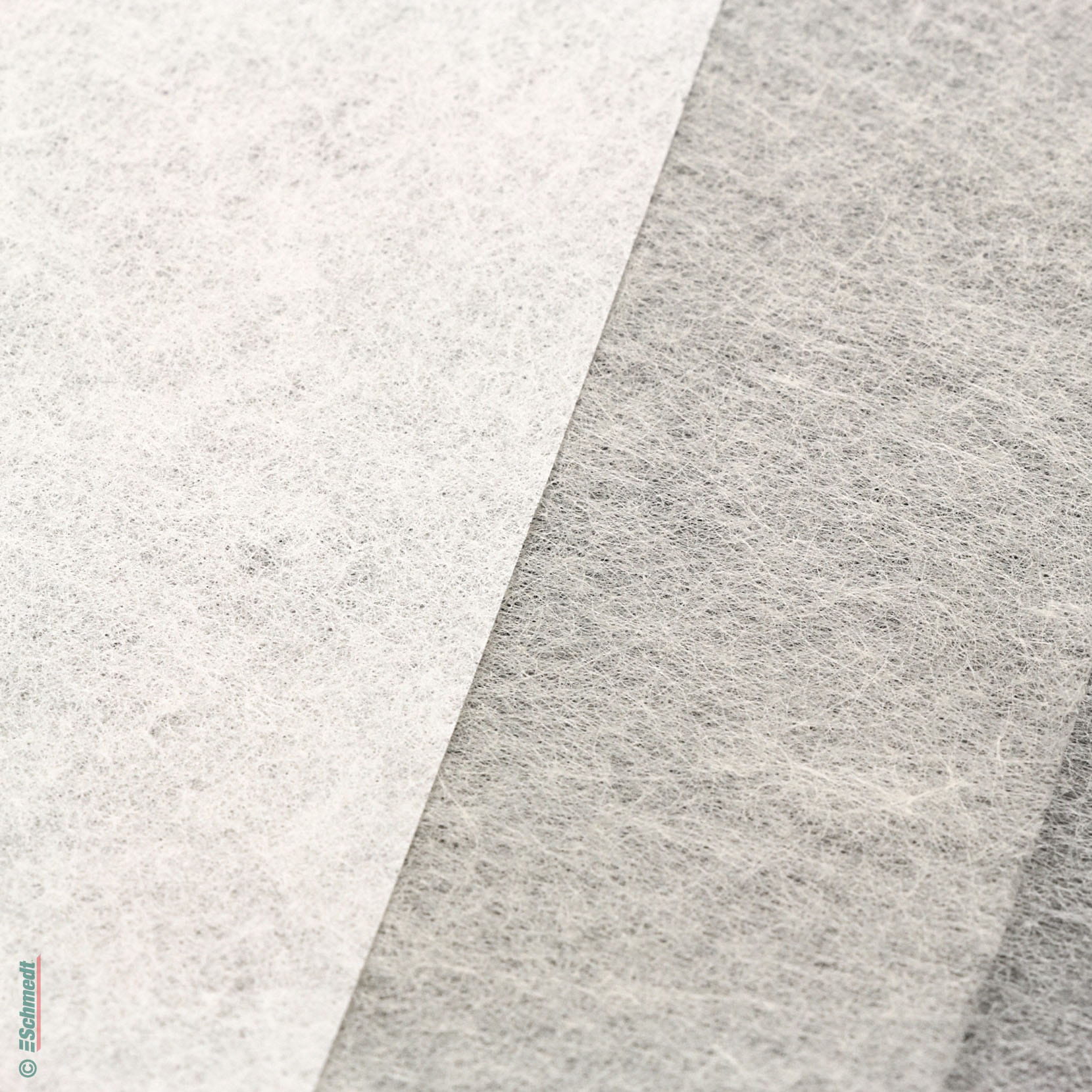 The color in the photo may differ from the actual color. If available, you will find a link to our sample card for this material further down this page.
Available, delivery time 7 days
Gross total incl.
19% VAT:
Item number:
11453010
Colour: white

Grammage: 6 gsm

Material: 100 % Japan Kozo
Product information "Japanese paper Kizuki-Kozo"
Kozo or Kozu fibres are the longest fibres used in Japanese papers. With these it is possible to produce papers that are so thin on the one hand and so tear-resistant on the other.
Format : on rolls
Width (in mm) : 910
Roll Length (in m) : 50
Application: conservation, archival storage, preservation
Sold by the roll.
Properties of "Japanese paper Kizuki-Kozo"
Dimensions
Format:

on rolls

Roll Length (in m):

50

Width (in mm):

910

Surface & Texture
Surface:

matt

Texture:

smooth

Technical details
Type:

machine-made

Material
pH value:

7

Other properties
Category:

Collection and exhibition supplies

, Japanese papers

, Preservation and prevention

, Restoration

Ecological features:

acid-free

, non-ageing

, unbuffered

Minimum order quantity:

as of 1 roll
Below you can see questions that other customers have asked about this product. Do you have a question of your own? Then feel free to ask us using the button below. You decide whether your question may be published.
Ich benötige für Restaurierung hauchdünnes festes Japanpapier zum Überziehen gewaschener Papiere aus dem 17.Jahrhundert um diese Blätter wieder stabil und grifffest doch auch gut leserllch zu stärken. Würden Sie mir dieses Japanpapier empfehlen?
Das Kizuki-Kozo Japanpapier 6g/m2 ist altersbeständig, säurefrei, ungepuffert und relativ langfaserig. Es eignet sich sehr gut für die Stärkung alter handgeschöpfter Papiere. Es wäre zu testen ob man mit Klucel G (https://schmedt.de/art/36161001) oder Reiskleister (https://schmedt.de/art/3854-001) die besseren Resultate erzielen kann. Das hängt von dem Objekt ab und kann man ohne es auszuprobieren schwer fern-diagnostizieren. Sollten Sie weitere Fragen haben, kommen Sie gerne auf uns zu.