LED light table "Professional"
dimmable from 0 - 100 % via turning knob
Illuminated area: 42,5 x 30 cm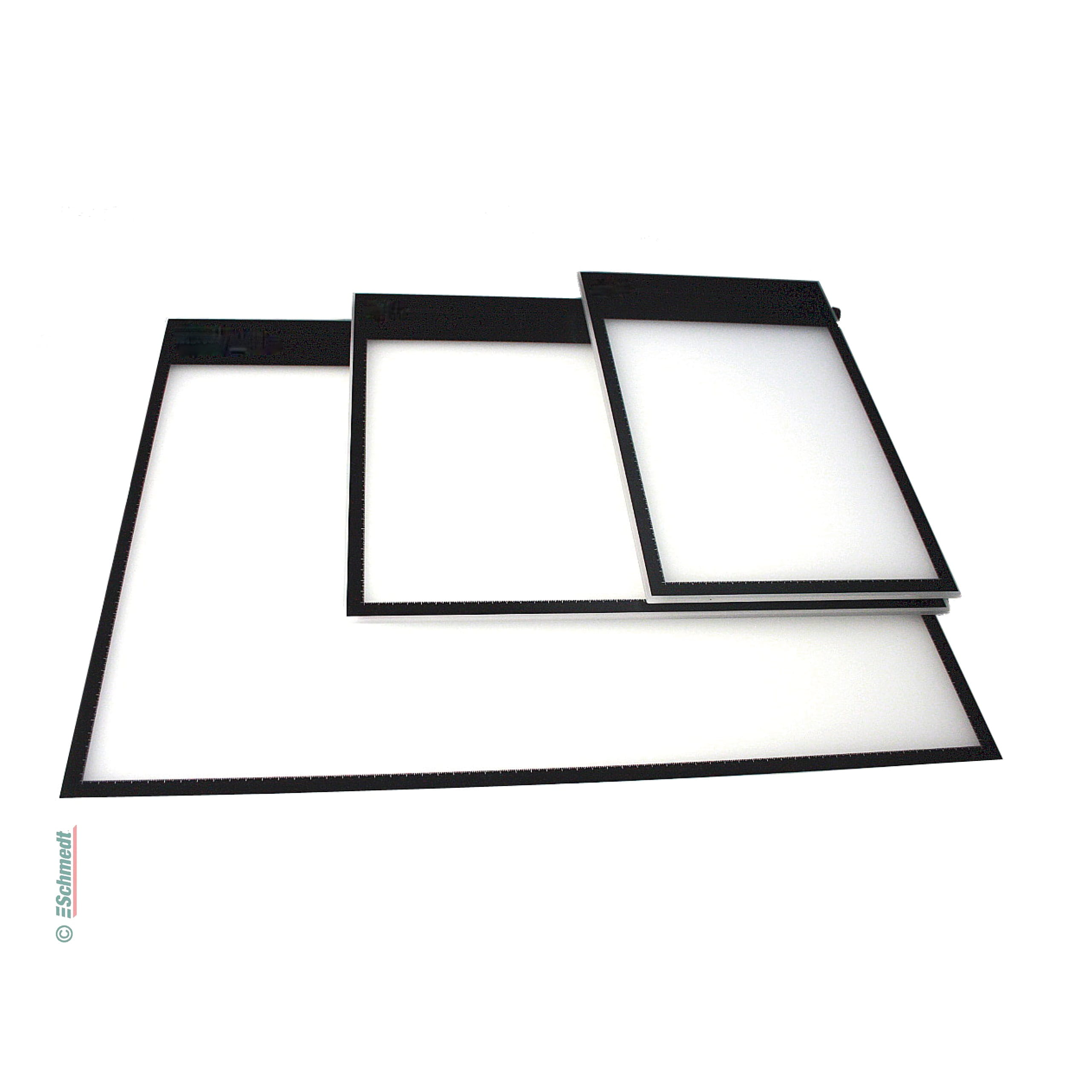 Available, delivery time 7 days
Gross total incl.
19% VAT:
Item number:
46503001
Illuminated area: 42,5 x 30 cm
Product information "LED light table "Professional""
Light table with stable 5 mm worktop without edge elevation. Even illumination by means of a 5 mm dot matrix light conductor.
Application: to see watermarks in books or
background pages for repair works, watching
photo-negatives, backlighting and to illuminate damaged parts of paintings or textiles
Properties of "LED light table "Professional""
Dimensions
Format:

for DIN A3

Material thickness (in mm):

5,0

Technical details
Luminosity:

4700 lx

Options:

carrying handle

, glass pane

, inclination angle

Technical specifications:

dimmable

, internal current control - IP51 (splash-water protection)

, anti-reflective

, safety extra-low voltage (incl. power adapter)

Other properties
Category:

Collection and exhibition supplies

, Light sources

, Preservation and prevention

, Restoration

Minimum order quantity:

as of 1 piece
Below you can see questions that other customers have asked about this product. Do you have a question of your own? Then feel free to ask us using the button below. You decide whether your question may be published.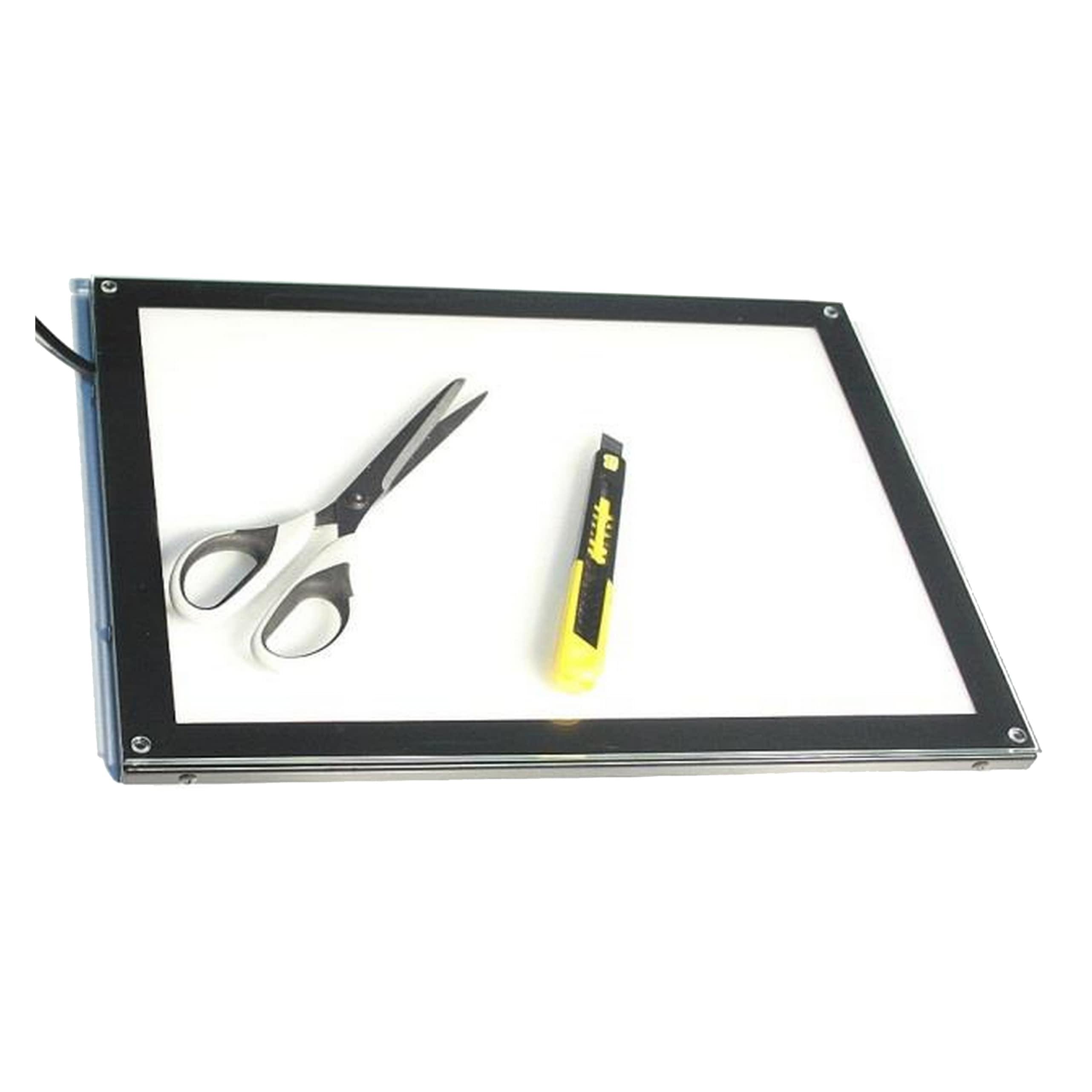 Glass pane
to cover LED light table "Professional"
Illuminated area [2] : 42,5 x 30 cm, 60 x 42,5 cm