Lever-arch mechanism for folders
complete with pressure clip
Filling height (in mm): 63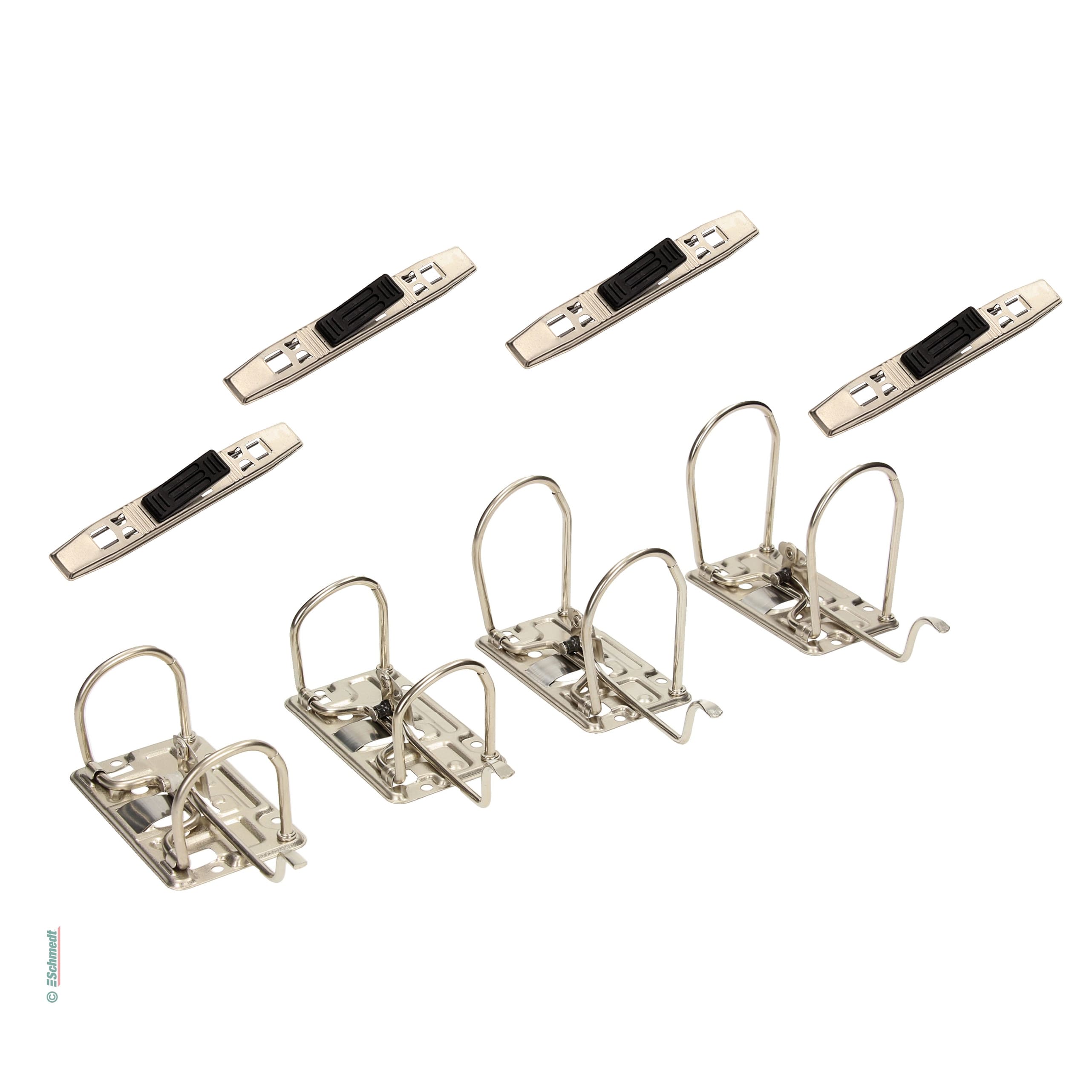 €1.54 *
Net price
/ 1 piece
(

€154.00

* / 100 pieces)
In stock, deliverable at short notice
Quantity
Price / 100 pieces
Gross total incl.
19% VAT:
Item number:
5480-080
Filling height (in mm): 63
Product information "Lever-arch mechanism for folders"
These mechanisms for riveting into folders lateral lever for easy opening.
The supplied pressure clip is used to hold down the sheets and prevent them from slipping.
Ring spacing (in mm) : 80
Application: for the production of liver-arch folders
For fixing, we recommend our two-piece rivets item no. 5428-006 and 5428-106 (not included).
Properties of "Lever-arch mechanism for folders"
Dimensions
Material thickness (in mm):

approx. 4.0

Ring spacing (in mm):

80

Total height (in mm):

80

Surface & Texture
Surface:

nickel-plated

Technical details
Number of rings:

2

Material
Material:

Metal

Other properties
Category:

Mechanisms

Minimum order quantity:

as of 1 piece
---
Hhhkjftfkfififideogog7eövif7gpgirogo
Below you can see questions that other customers have asked about this product. Do you have a question of your own? Then feel free to ask us using the button below. You decide whether your question may be published.
Welche Nieten braucht man für die Hebelmechanik? Wenn man Bauhöhe 45 und Füllhöhe 25 hat? Diese Angabe finde ich nicht.
Zur Befestigung empfehlen wir unsere Doppelhohlnieten Art. 5428-006 + 5428-106 (nicht im Lieferumfang enthalten).