Marbling tray
with reservoir for used dyes
Dimensions: 360 x 550 mm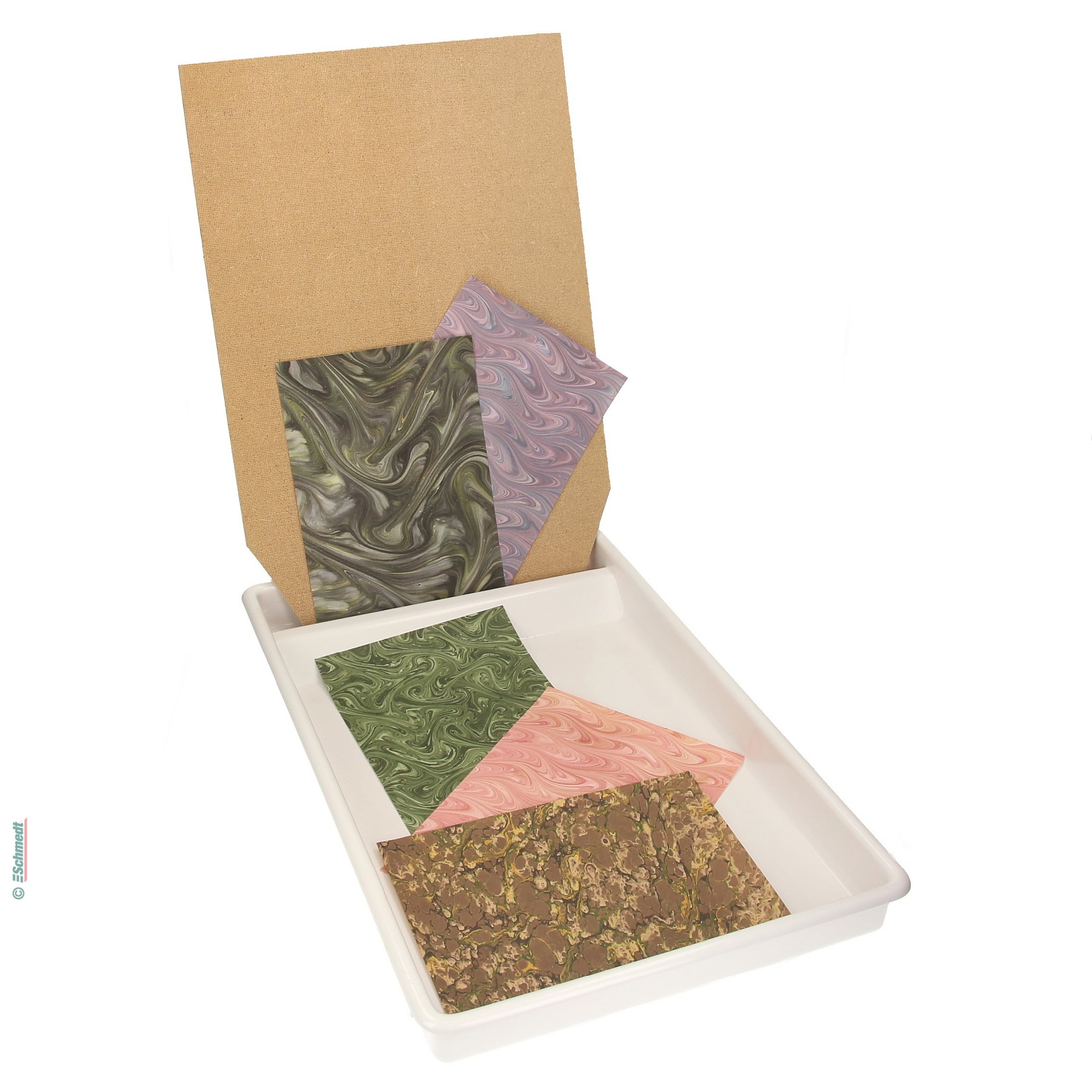 In stock, deliverable at short notice
Gross total incl.
19% VAT:
Product information "Marbling tray"
Formed from a high impact plastic with separate waste tray used to receive skimmed ink from a main tray. Drain board can be used as a cover or as a support for paper when washing off ink.
Application: to produce marbled papers
Properties of "Marbling tray"
Colour
Colour:

white

Material
Material:

Plastic

Other properties
Category:

Marbling trays

Minimum order quantity:

as of 1 piece
https://www.schmedt.de/ww2000/pdf/e-how_to_marble_papers.pdf
https://www.youtube.com/watch?v=RhSSFF1MCmc
Below you can see questions that other customers have asked about this product. Do you have a question of your own? Then feel free to ask us using the button below. You decide whether your question may be published.