Metal clips
to clip rubber cord to a ring
Colour: silver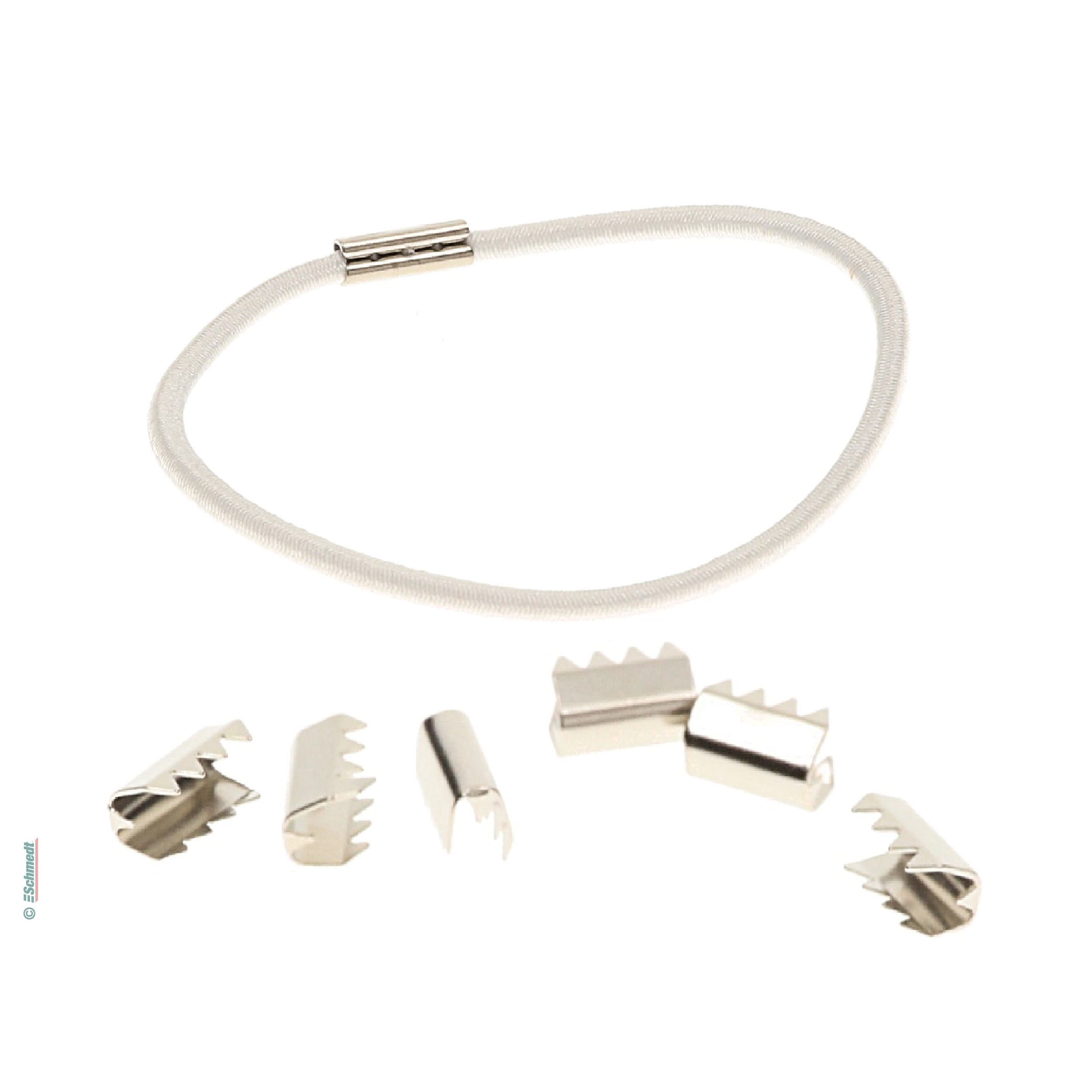 In stock, deliverable at short notice
Gross total incl.
19% VAT:
Product information "Metal clips"
Metal clips clip rubber cord to a ring. with round rubber cord and flat rubber lace.
To close the barbs, we recommend our barb pliers with item no. 5392-001
Properties of "Metal clips"
Surface & Texture
Surface:

nickel-plated

Material
Material:

Metal

Other properties
Category:

Barbs

Minimum order quantity:

as of 1 sales unit

Sales unit:

100 pcs
Below you can see questions that other customers have asked about this product. Do you have a question of your own? Then feel free to ask us using the button below. You decide whether your question may be published.
Buenos días, quisiera saber con qué alicates se cierra el pasador. Un saludo.
Buenos días, para cerrar el pasador recomendamos nuestros Tenazas para pasadores de metal (art. nº 5392-001).