Pre-cut board sheets in DIN sizes
made of bookbinder's grey board - Thickness: 2.0 mm
Dimensions: 210 x 148 mm - SG | Format: landscape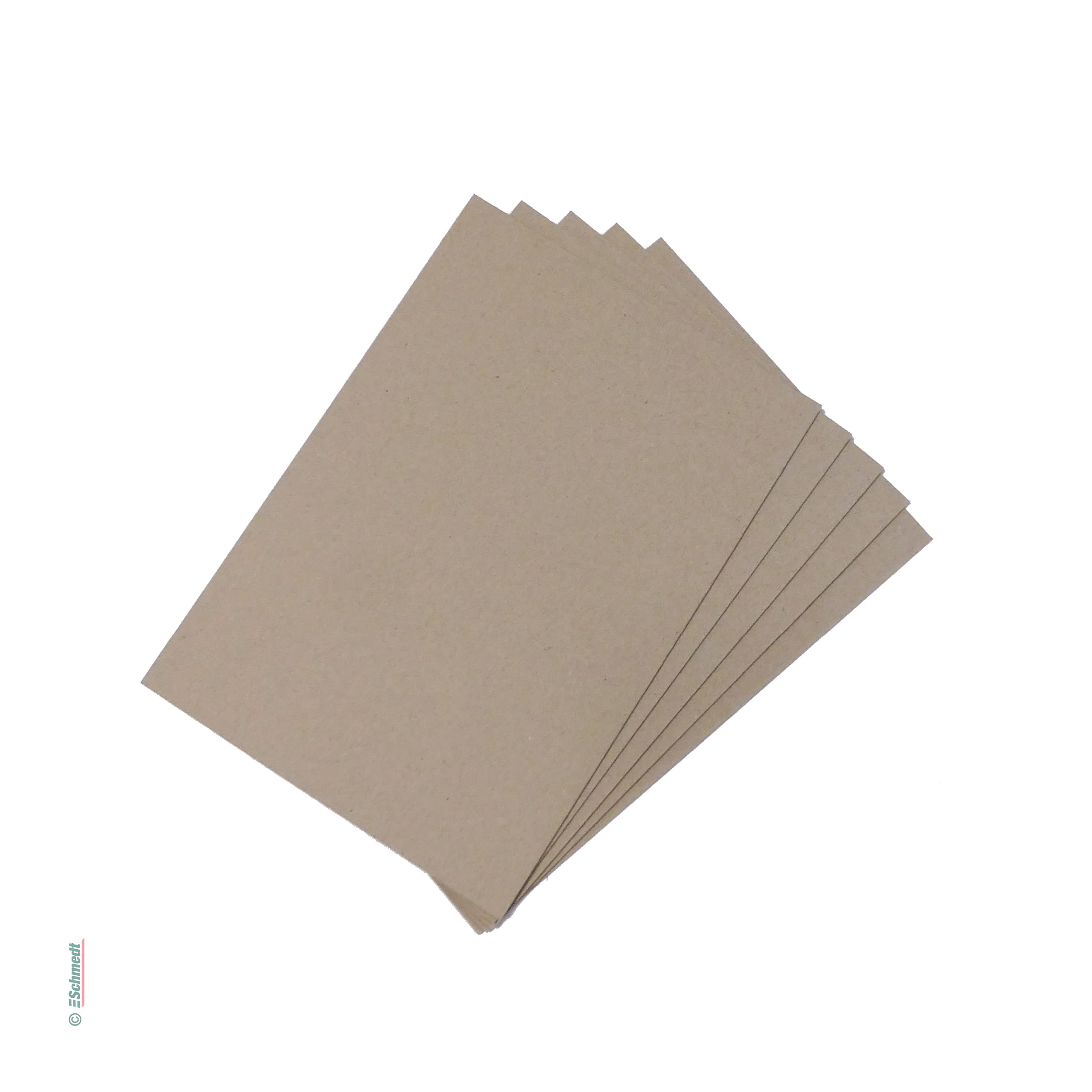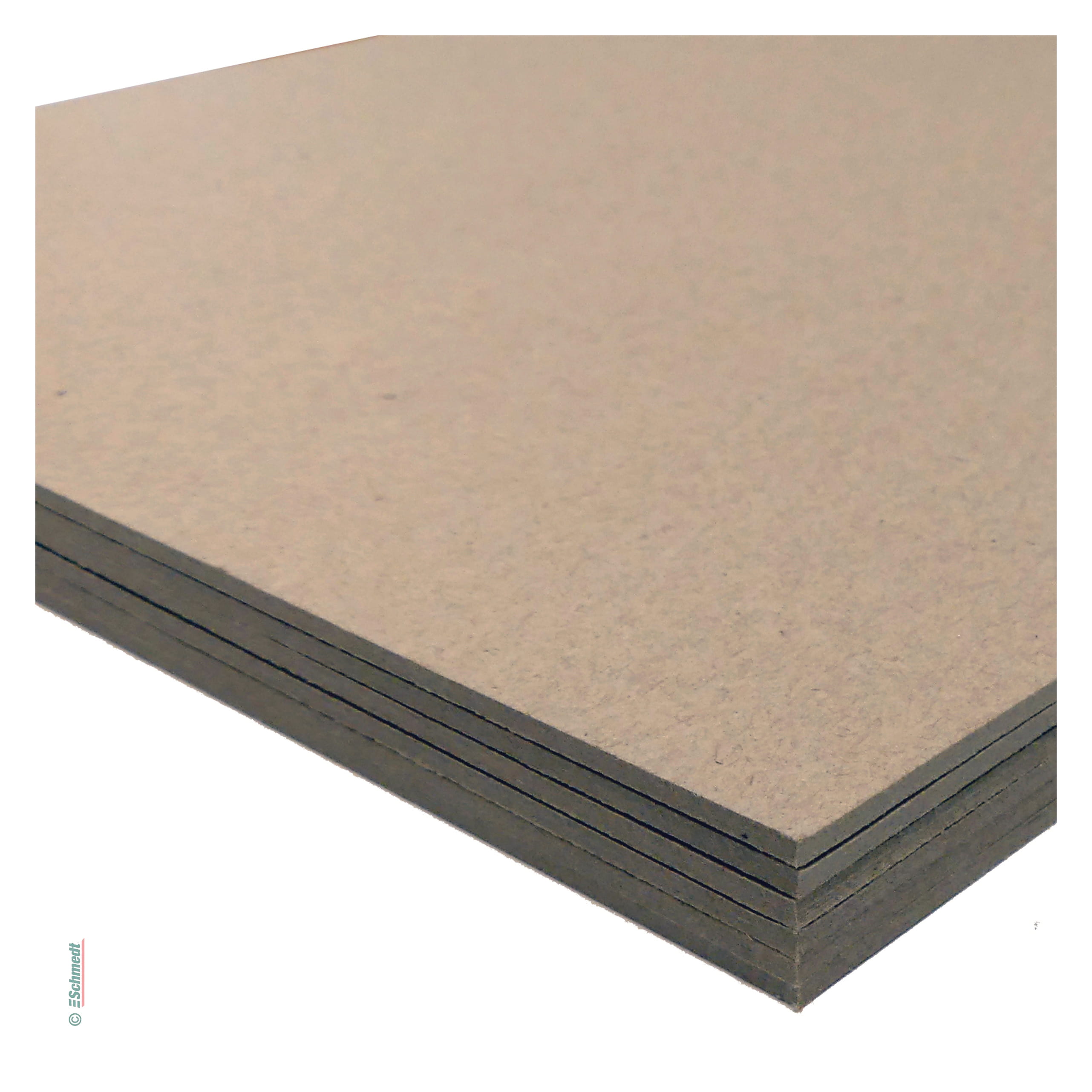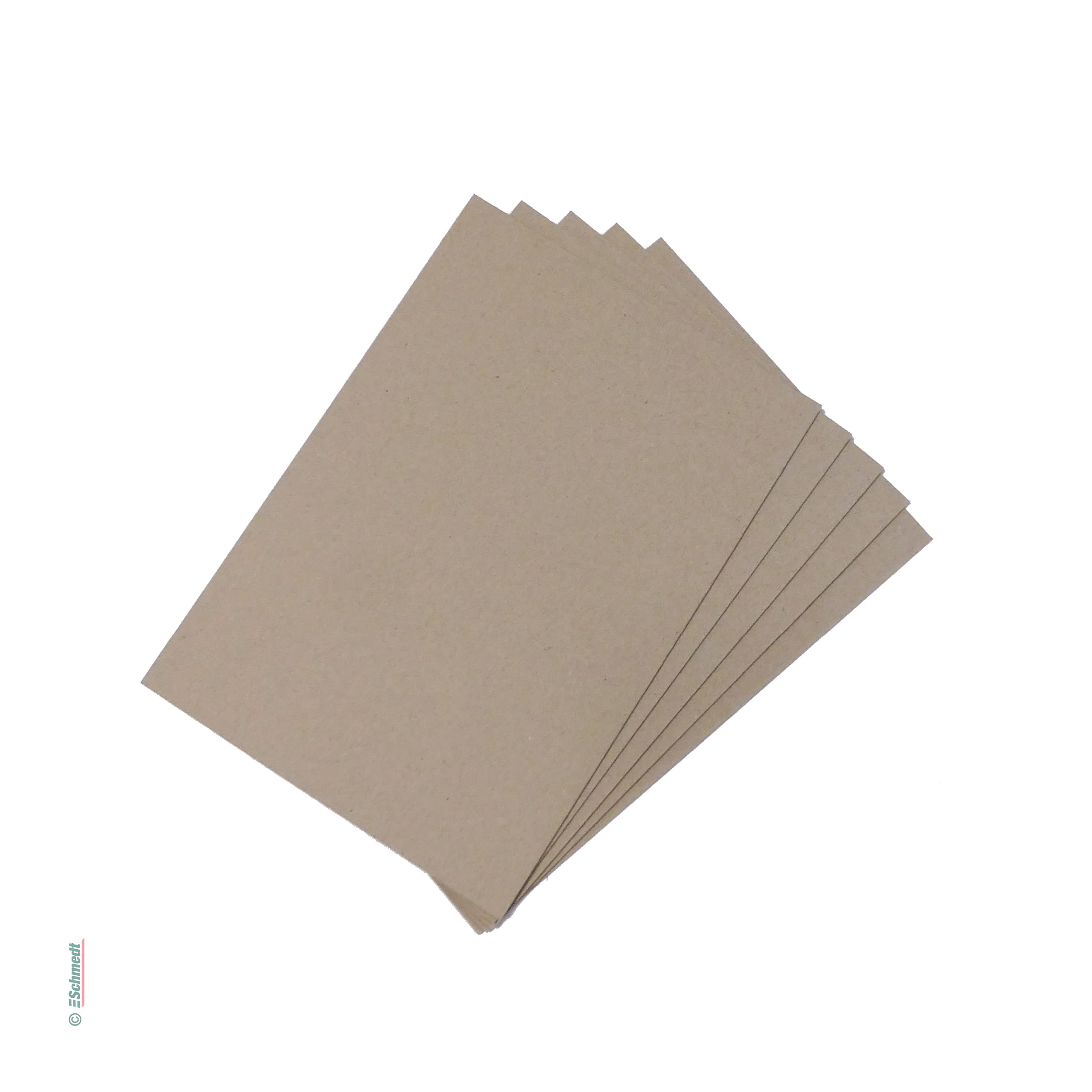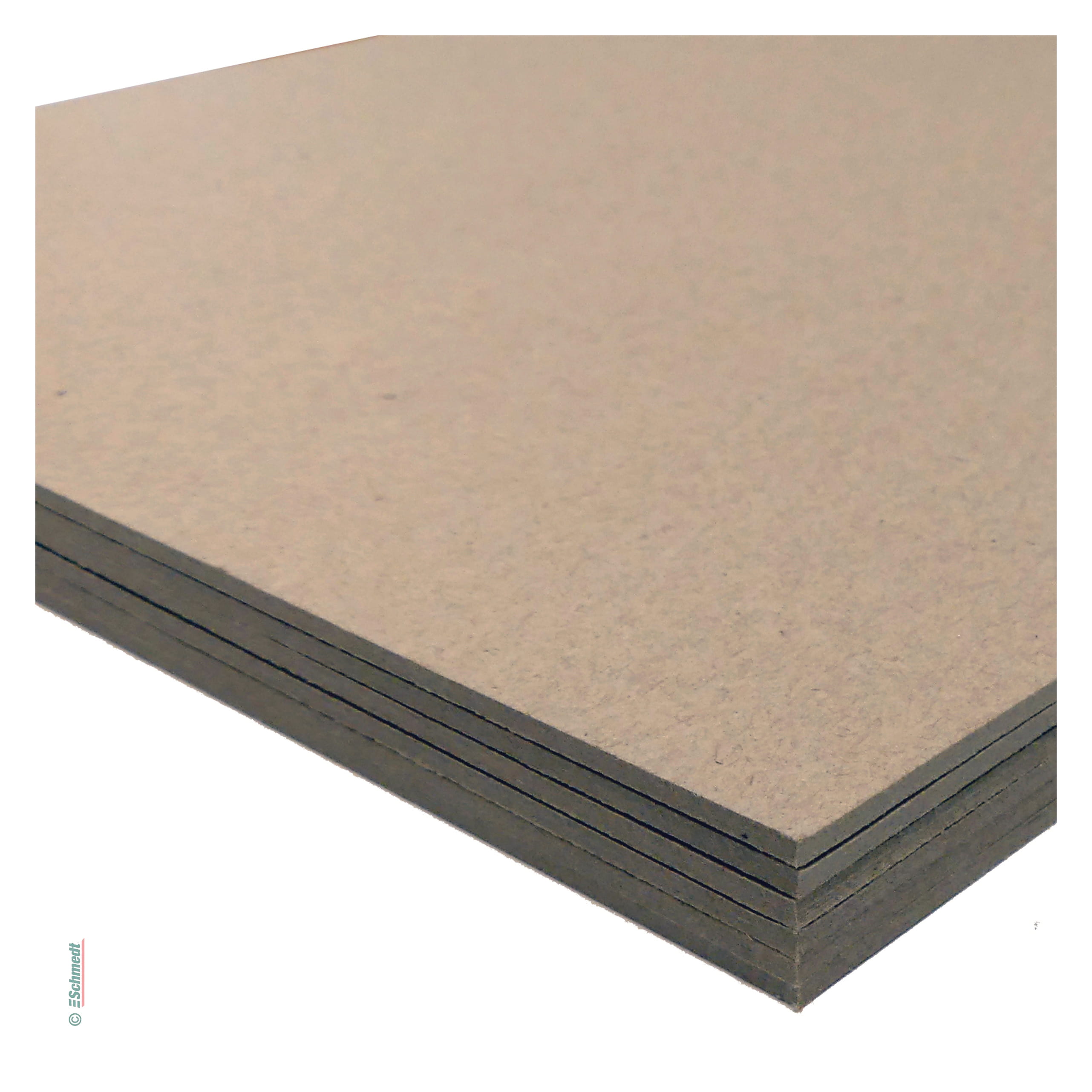 In stock, deliverable at short notice
Gross total incl.
19% VAT:
Item number:
19035015
Dimensions: 210 x 148 mm - SG

Format: landscape
Product information "Pre-cut board sheets in DIN sizes"
Bookbinder's grey board in light quality, both sides smooth, trimmed on all 4 sides. Trimming tolerance ± 0,5 mm
Application: for the production of hardcover book cases (panels and spine)
LG = grain direction long grain | SG = grain direction short grain
Properties of "Pre-cut board sheets in DIN sizes"
Dimensions
Format:

Blanks

Thickness in mm:

2,0

Colour
Colour:

grey

Surface & Texture
Grain:

short grain

Surface:

silk gloss

Texture:

smooth

Technical details
Relative humidity (in %):

approx. 60 % residual humidity at 23 °C

Material
Grammage:

1350 gsm

Material:

100 % recycled paper

Finished products
Finished products:

book covers

, photobooks

, menus

, diaries

, file folders

, folders

Other properties
Category:

Bookbinders grey board

Minimum order quantity:

as of 1 sales unit

Sales unit:

20 pcs
Below you can see questions that other customers have asked about this product. Do you have a question of your own? Then feel free to ask us using the button below. You decide whether your question may be published.
Wieviele Bogen beinhaltet 1 Paket dieser Graupappe 2.0 mm? Wieviele Bogen beinhaltet 1 Paket der Graupappe 3.0 mm? Dankeschön und freundliche Grüße, Christa
Eine Verpackungseinheit der Graupappen-Zuschnitte in 2.0 mm, DIN A3 Querformat, beinhaltet 20 Stück. Zuschnitte von Graupappe in 3.0 mm bieten wir nicht an - Diese Stärke bieten wir als Bogen in den Formaten 76 x 103 cm an (Mindestbestellmenge 1 Ries á 11 Bogen) sowie im Halbbogenformat 76 x 51,5 cm (Abnahme ab 1 Bogen möglich).