Regutaf H3 - self-adhesive spine-binding tape
Special-fibre paper with fine embossing
Colour: black | Width (in mm): 38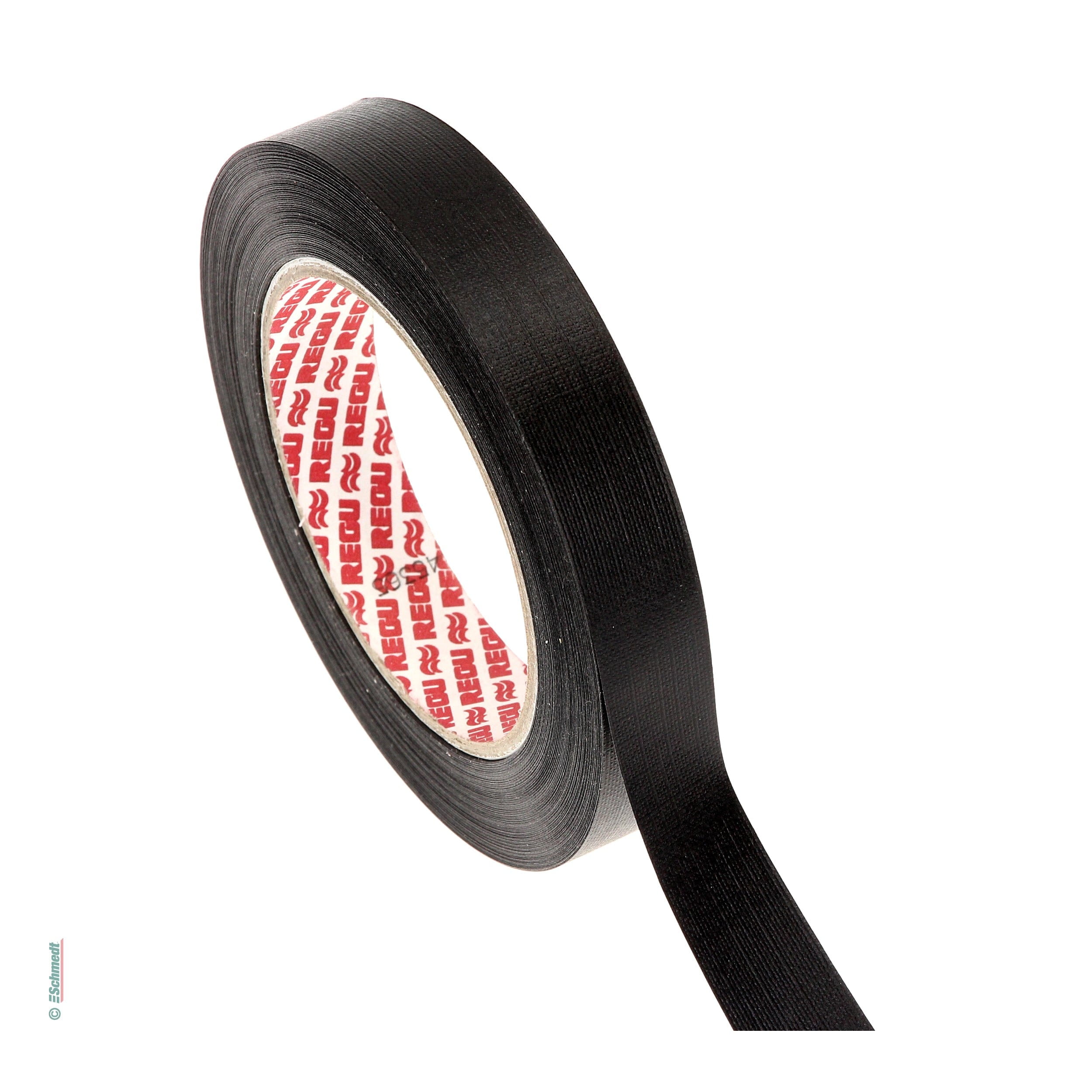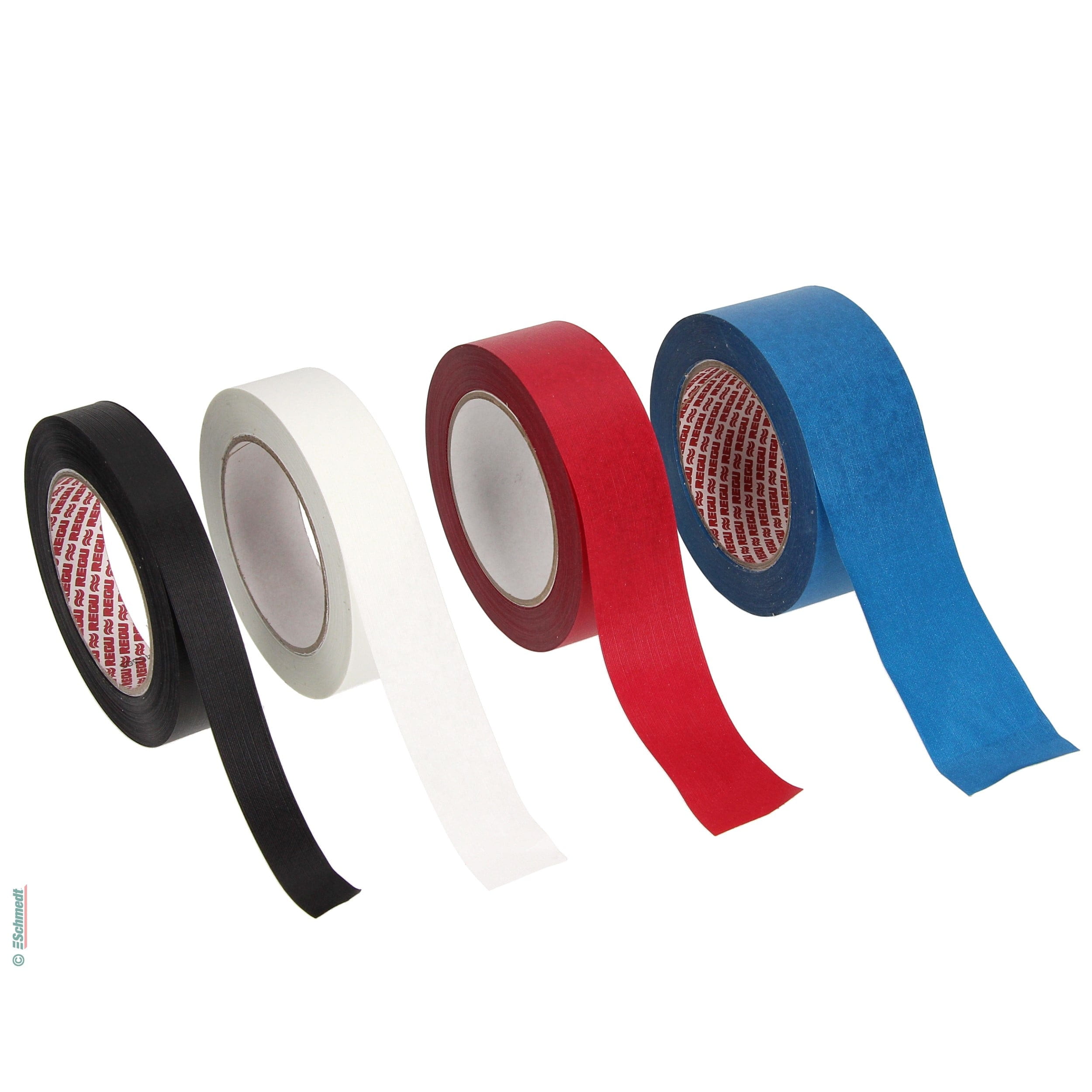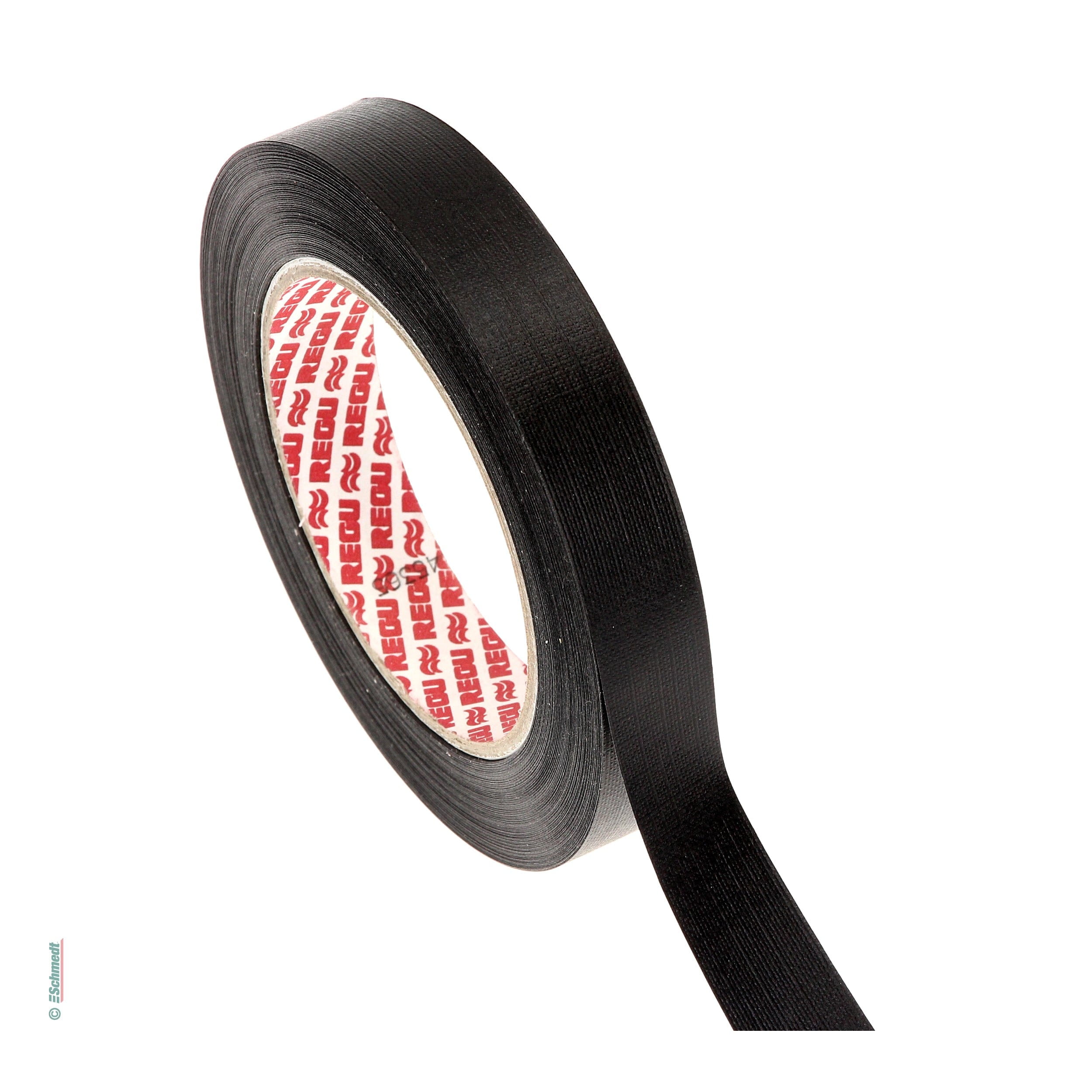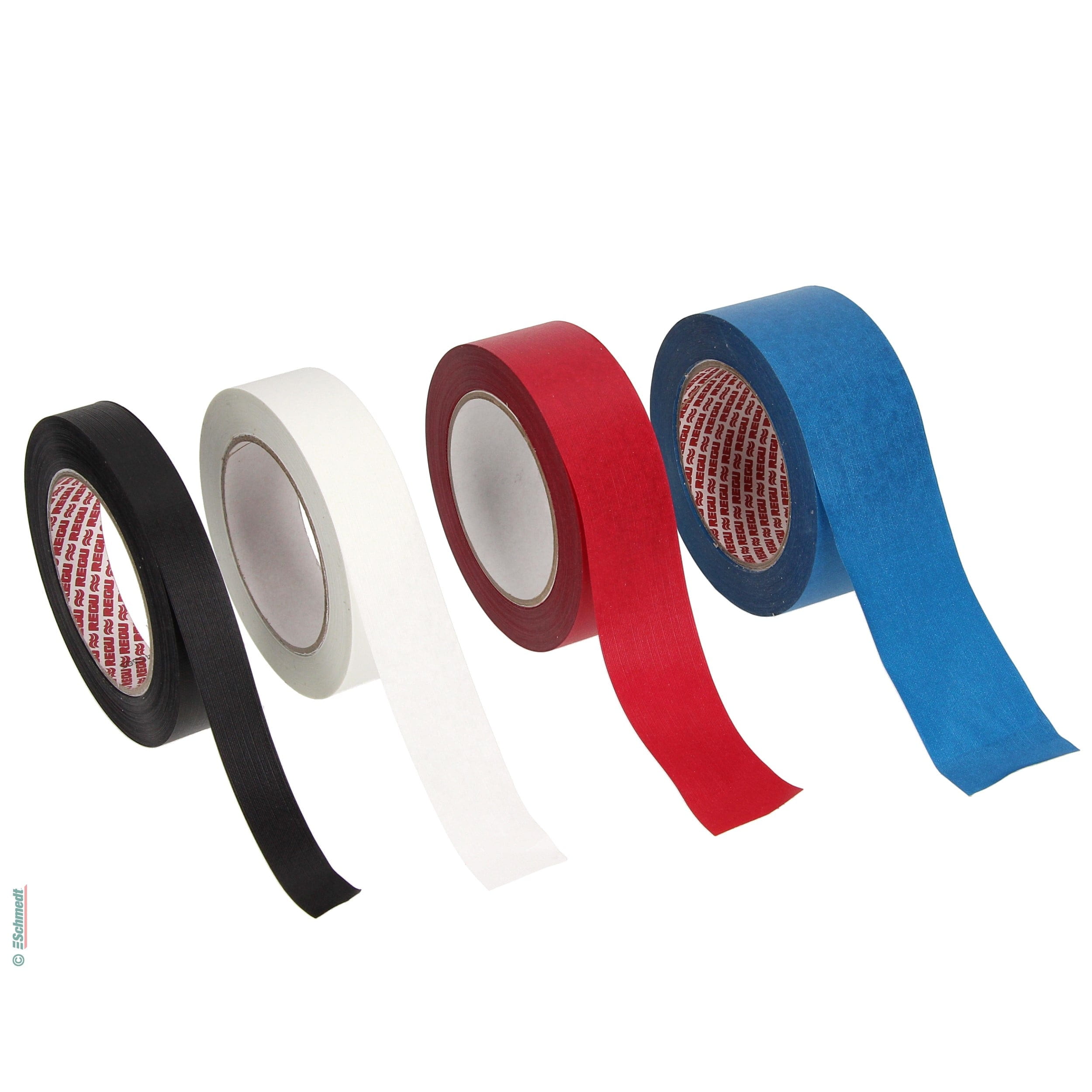 In stock, deliverable at short notice
Gross total incl.
19% VAT:
Item number:
3475-002
Colour: black

Width (in mm): 38
Product information "Regutaf H3 - self-adhesive spine-binding tape"
Spine-binding tape made of 150 µ special paper.
Application: to reinforce the spine of pre-glued or stapled brochures, catalogues, books and other print products and to embellish the products, e. g. by covering staples and other bindings
Properties of "Regutaf H3 - self-adhesive spine-binding tape"
Dimensions
Core Ø (in mm):

76

Format:

on rolls

Material thickness (in mm):

0,15

Roll Length (in m):

50

Surface & Texture
Surface:

one side self-adhesive

Texture:

fine grain

Adhesive properties
Adhesion:

3,5 N / 25 mm

Adhesive:

Hotmelt

Material
Material:

Special-fibred paper

Finished products
Finished products:

spine-binding

Other properties
Category:

Spine-binding tape

Ecological features:

tearproof

Minimum order quantity:

as of 1 roll

Sales unit:

4 rolls
https://www.schmedt.de/ww2000/pdf/e-td_regutaf.pdf
Below you can see questions that other customers have asked about this product. Do you have a question of your own? Then feel free to ask us using the button below. You decide whether your question may be published.