Reskolux®II UV 365 - complete set
test and analysis instrument for quick UV diagnostics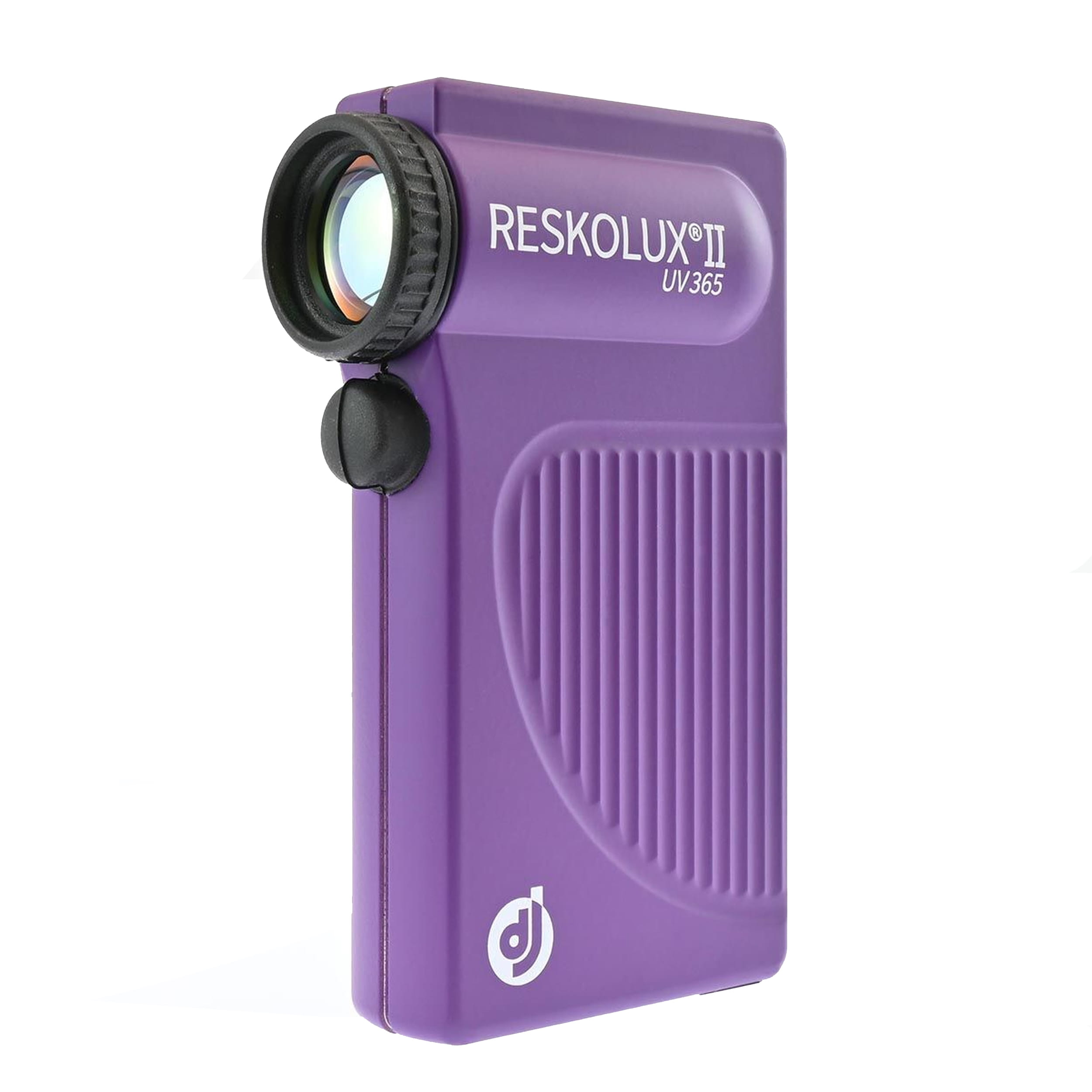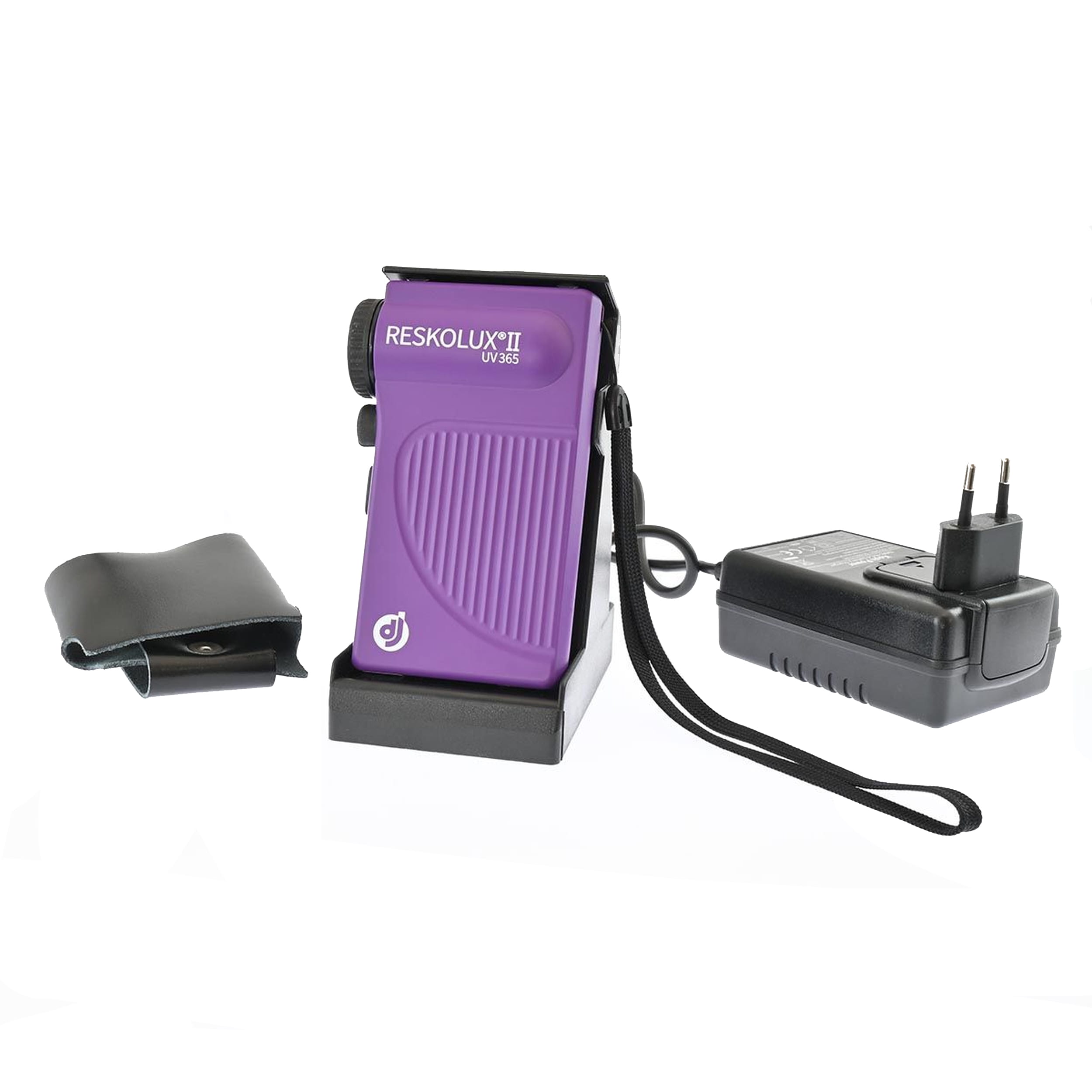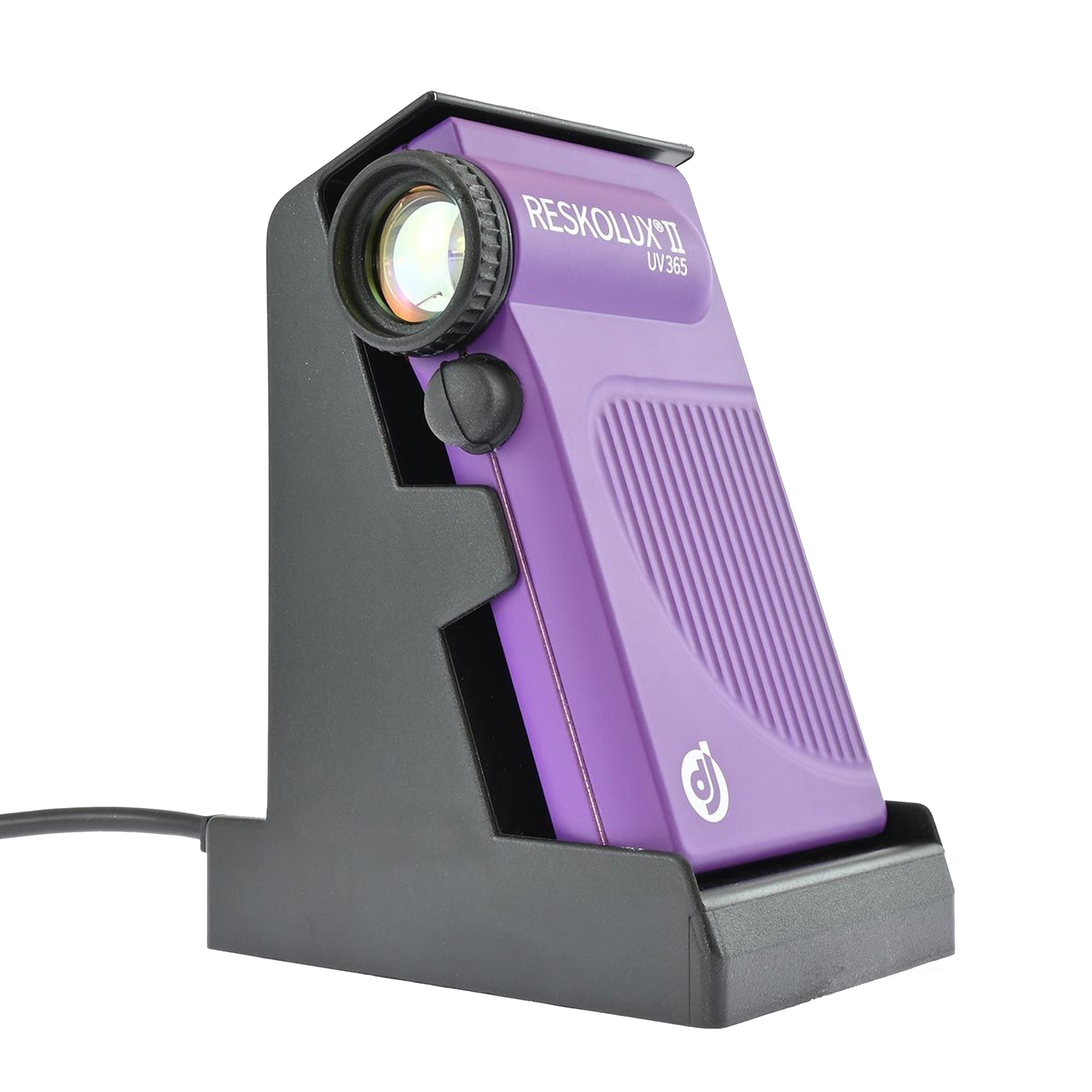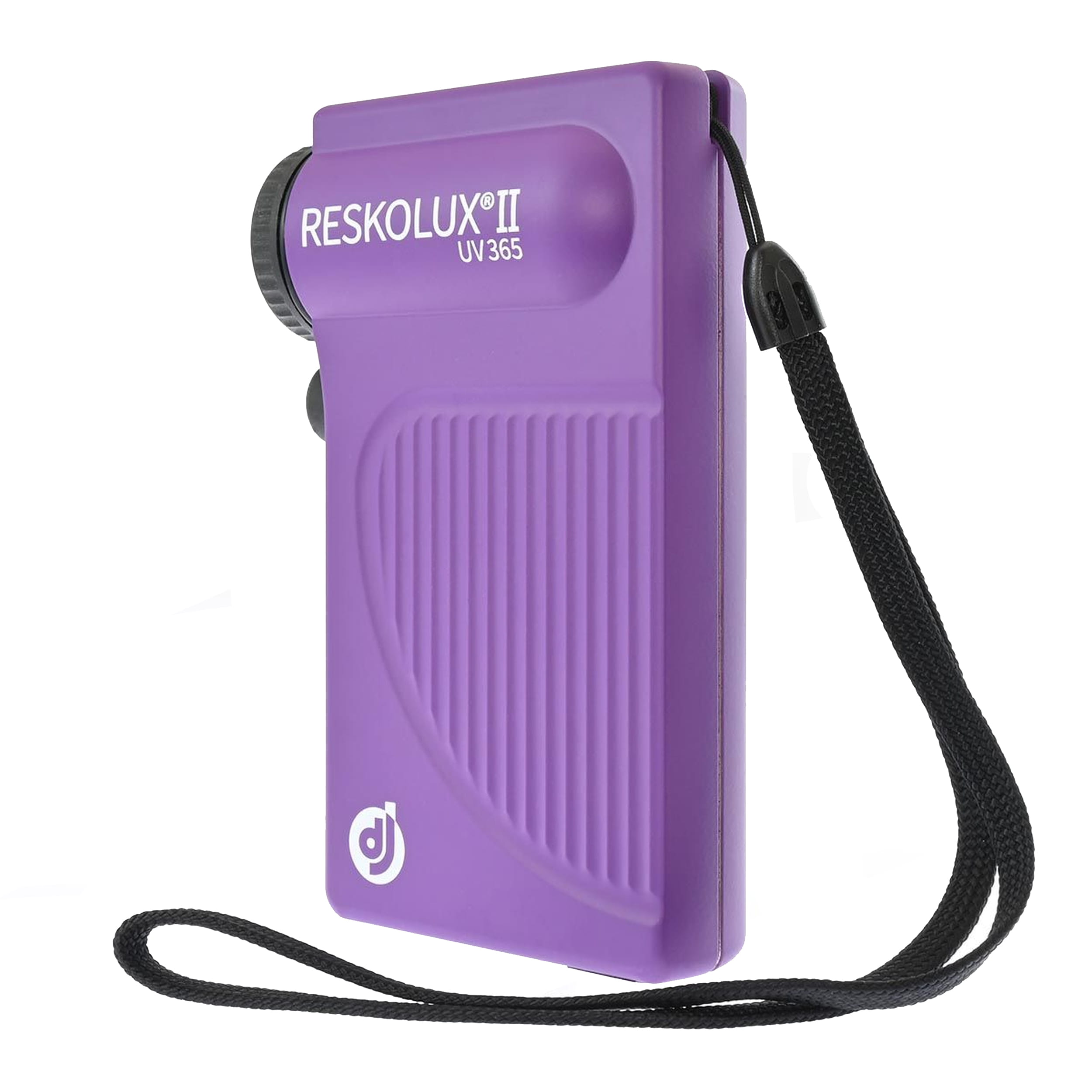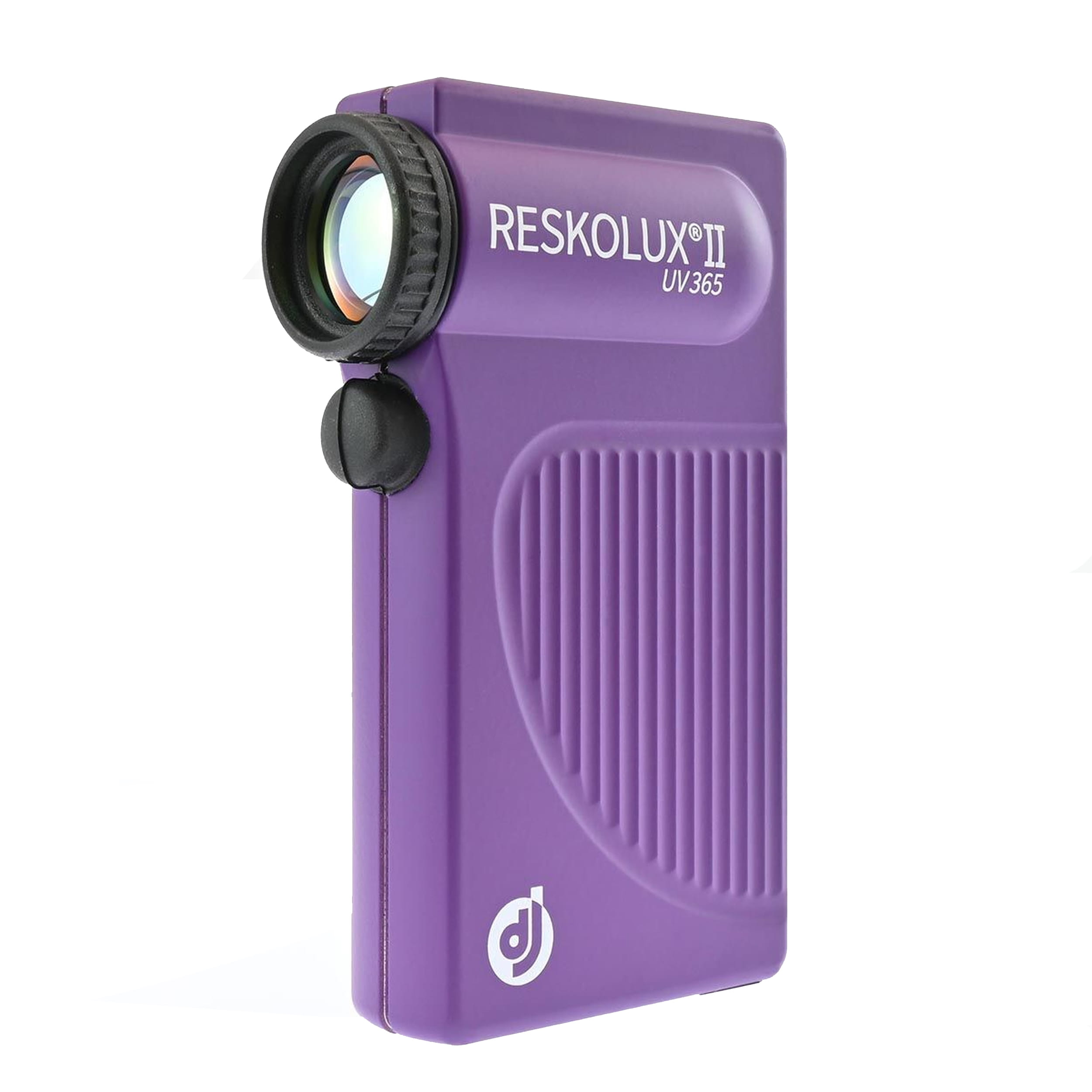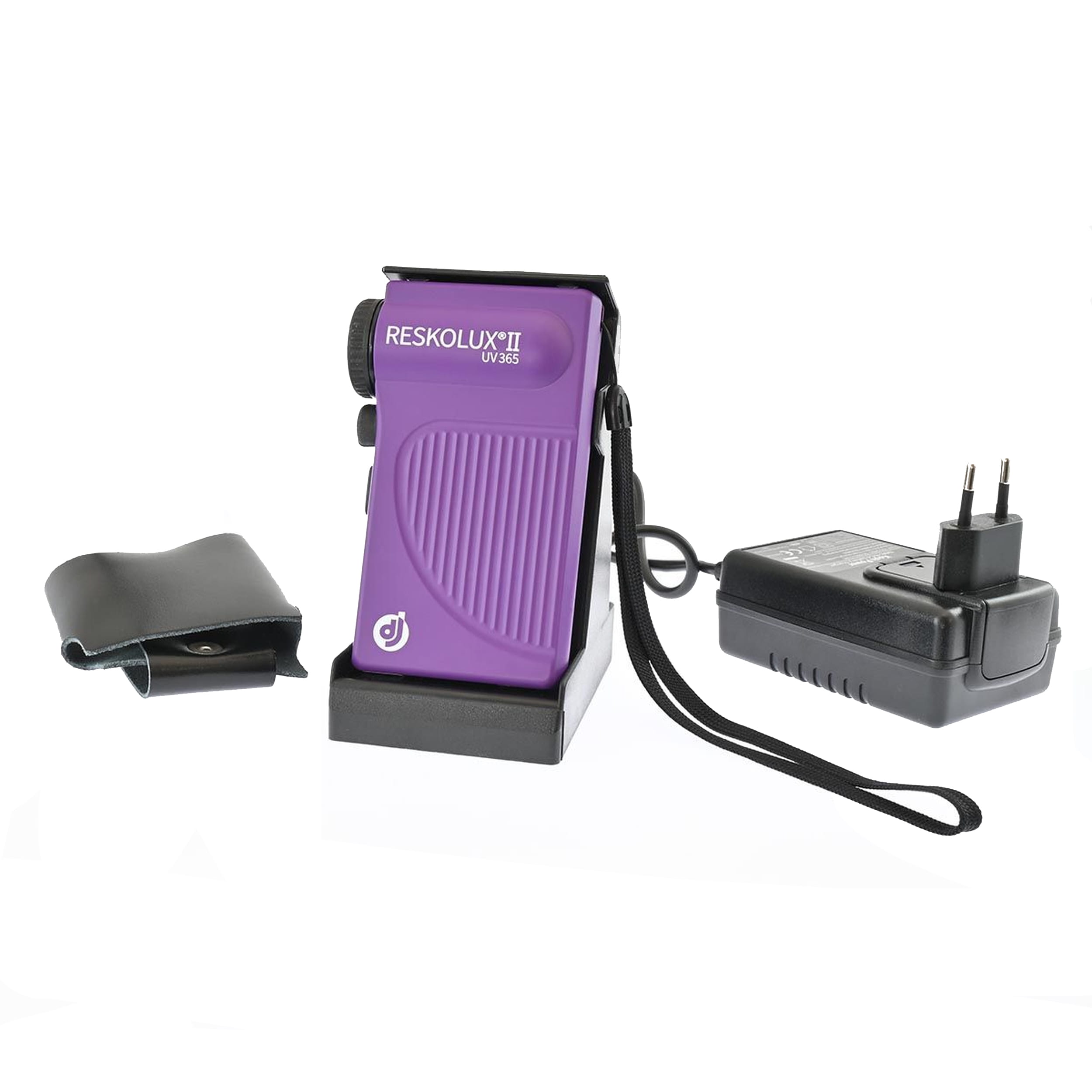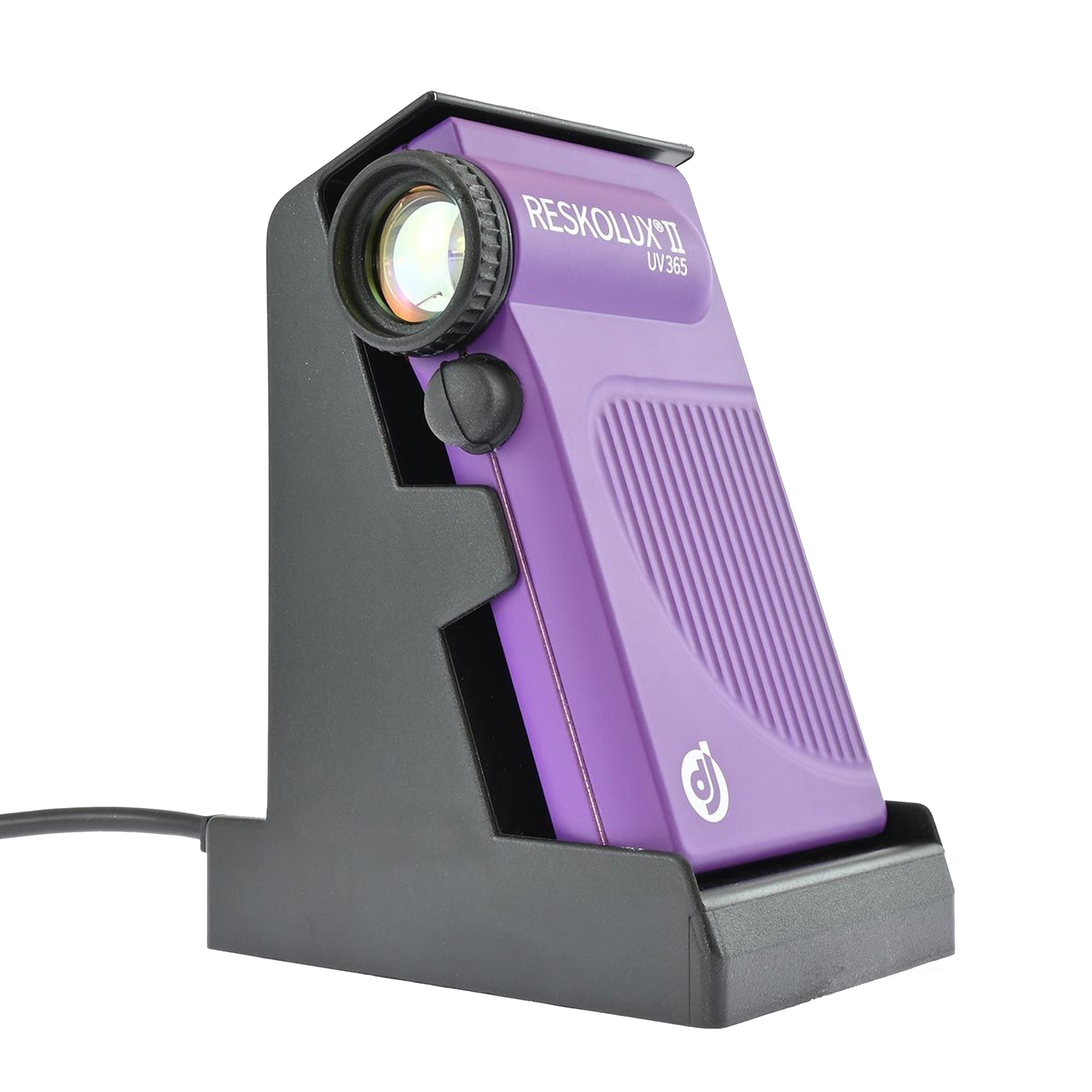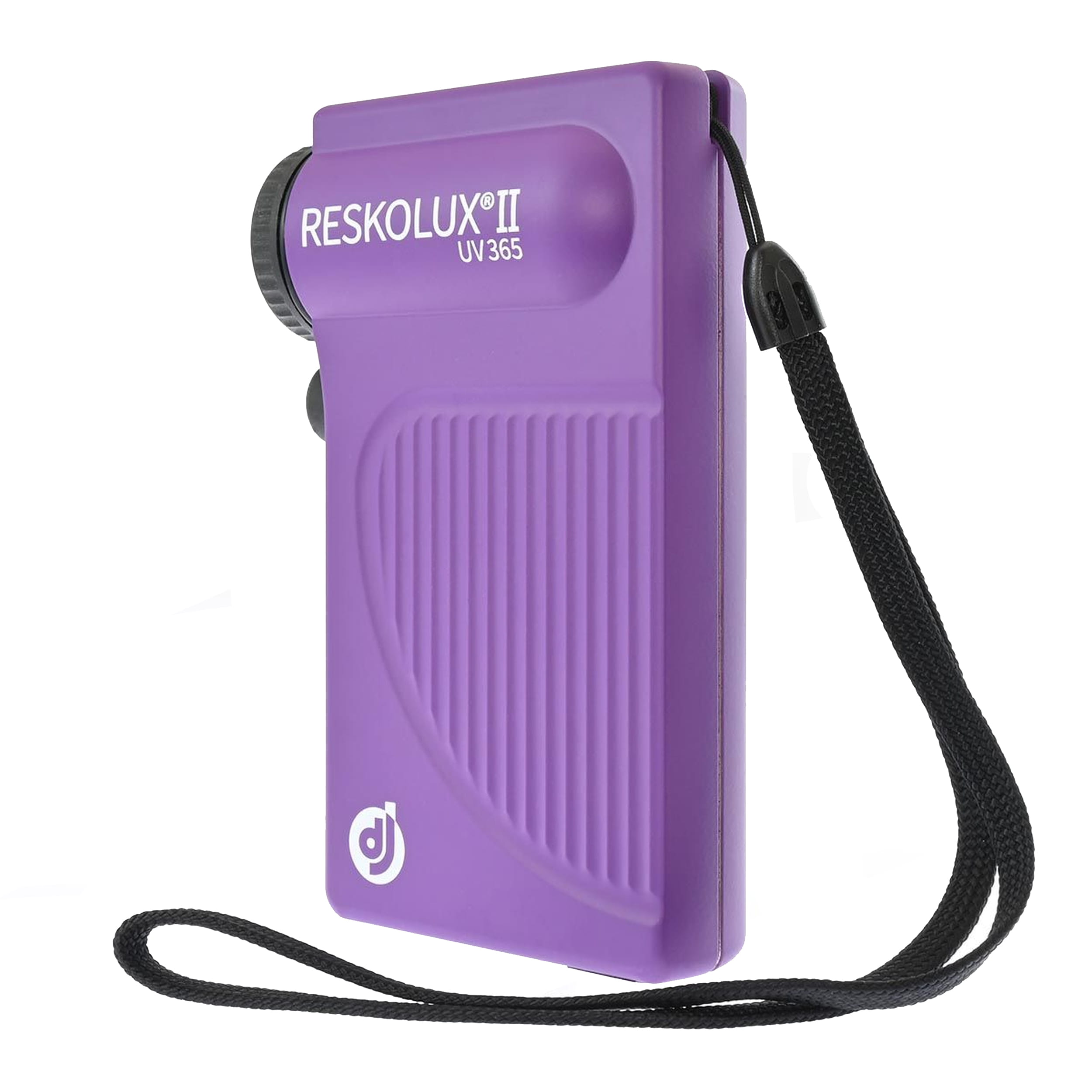 Available, ready to ship in approx. 57 days
Gross total incl.
19% VAT:
Product information "Reskolux®II UV 365 - complete set"
Pocket-size, high-performance UV source with circular illumination field for light-weight, straight forward one-hand operation.
With robust, corrosion- and water-protected casing, milled from high-strength aluminium (IP67), soft-lacquer coated
With NiMH rechargeable cells with low self-discharge; intelligent charging unit with status LED and overheating protection.
Wavelength UV output : 360 - 370 nm, peak at 365 nm
Application: for surface fluorescence investigation of objects undergoing conservation and preservation and for appraisal and valuation purposes. Ideal for painting conservation.
Delivery includes: Reskolux®II UV 365, charging station with mains adapter, soft case padded with lens protector and leather-reinforced viewing ring, universal carrying holster, wrist strap, operating instructions
Properties of "Reskolux®II UV 365 - complete set"
Dimensions
Dimensions:

111 x 70 x 30 mm

Weight:

270 g

Colour
Colour:

violet

Technical details
Technical specifications:

coated spherical triplet lens

, high, even luminance

, Durable, high-intensity UV-LED (no interference due to frequency components >390 nm)

Wavelength UV output:

360 - 370 nm, peak at 365 nm

Connectors
Power supply:

NiMH rechargeable cells with intelligent charging unit

Other properties
Category:

Collection and exhibition supplies

, Light sources

, Preservation and prevention

, Restoration

Minimum order quantity:

as of 1 piece
Below you can see questions that other customers have asked about this product. Do you have a question of your own? Then feel free to ask us using the button below. You decide whether your question may be published.
Adapter for Reskolux® UV 365
for connection to the local power supply
For use in [3] : USA, Canada, Japan, United Kingdom, Australia, New Zealand