Ring mechanism with 4 rings Standard XR
Ring distance: 80 - 80 - 80 mm, bar-type
Filling height (in mm): 11 | Type: SXR 272/04/16 (15)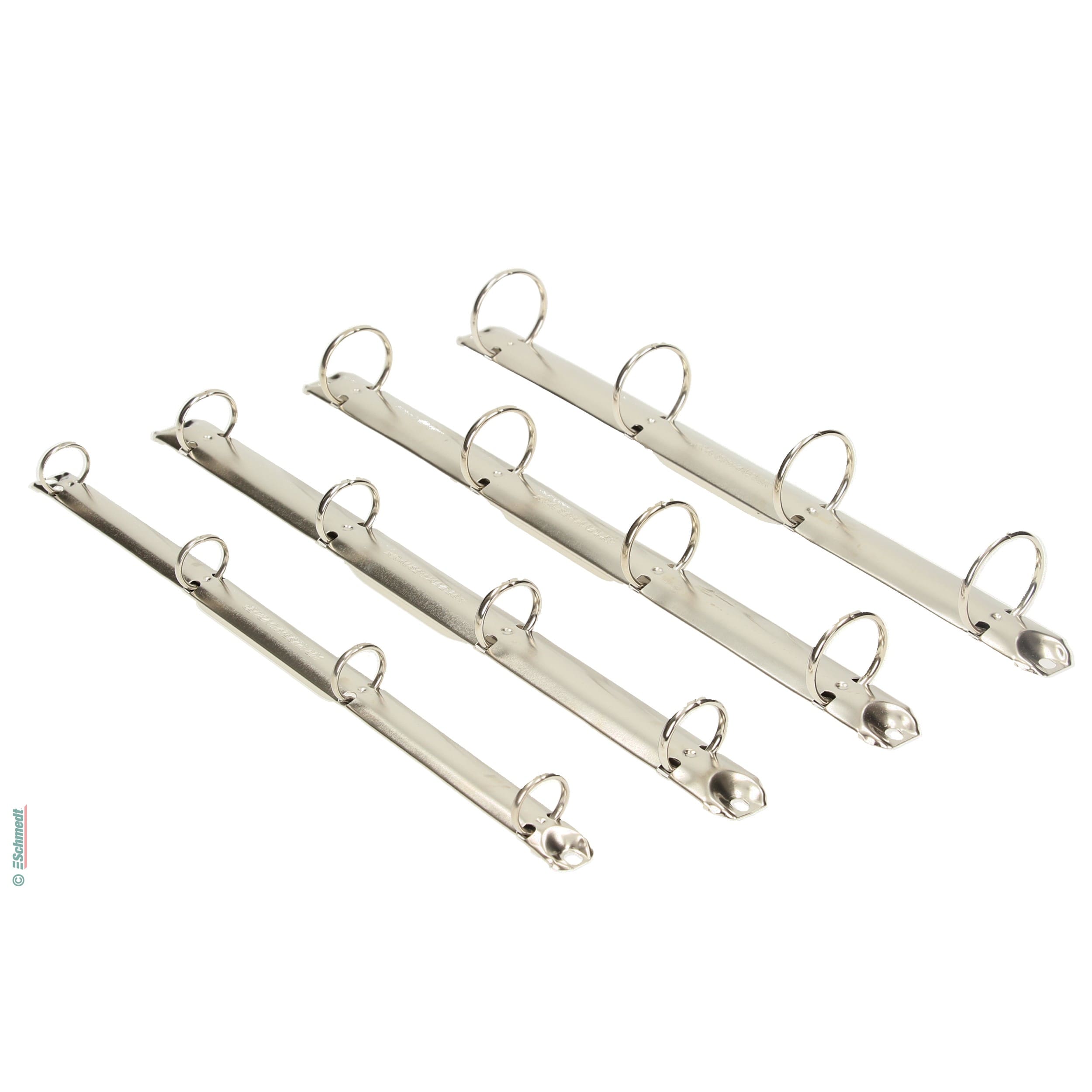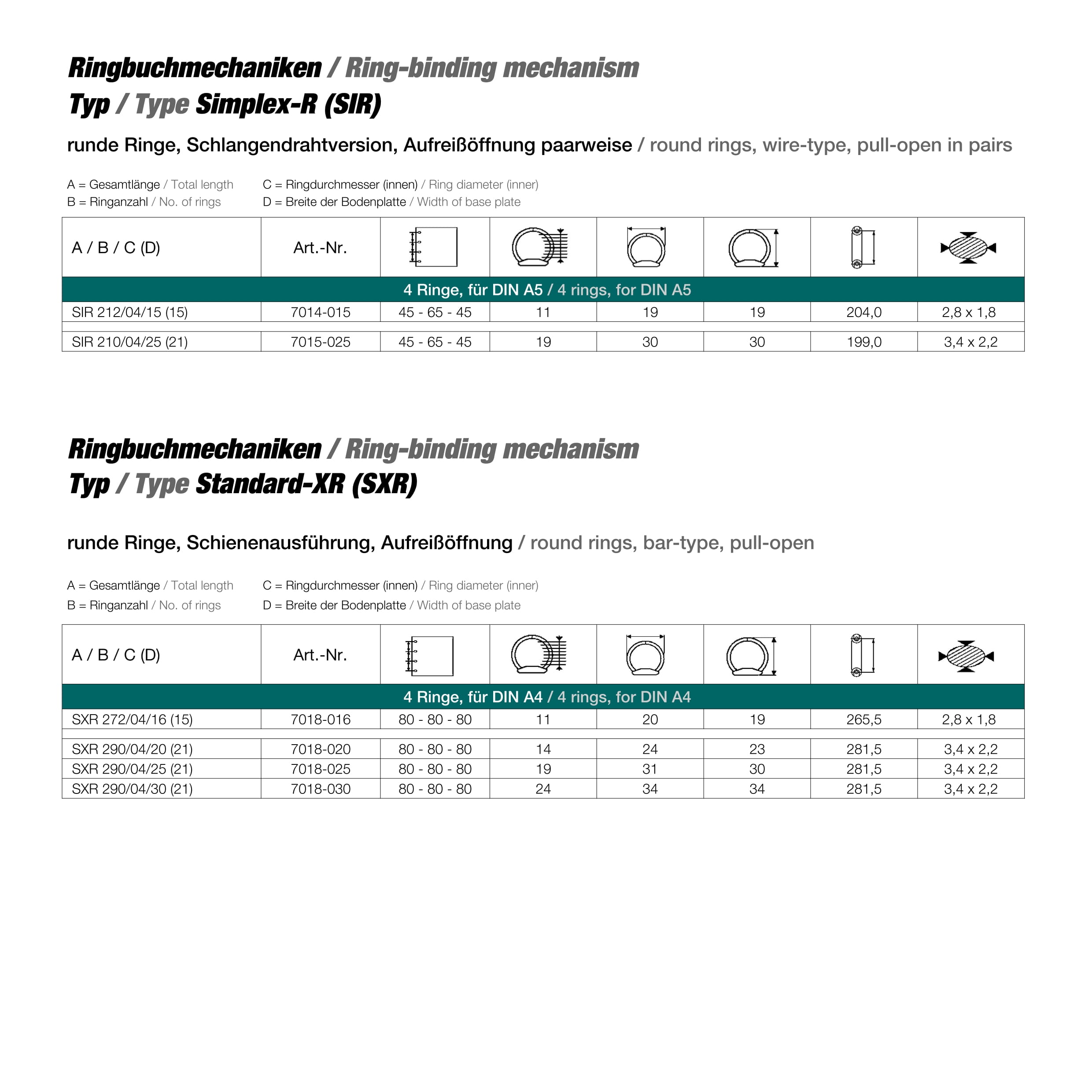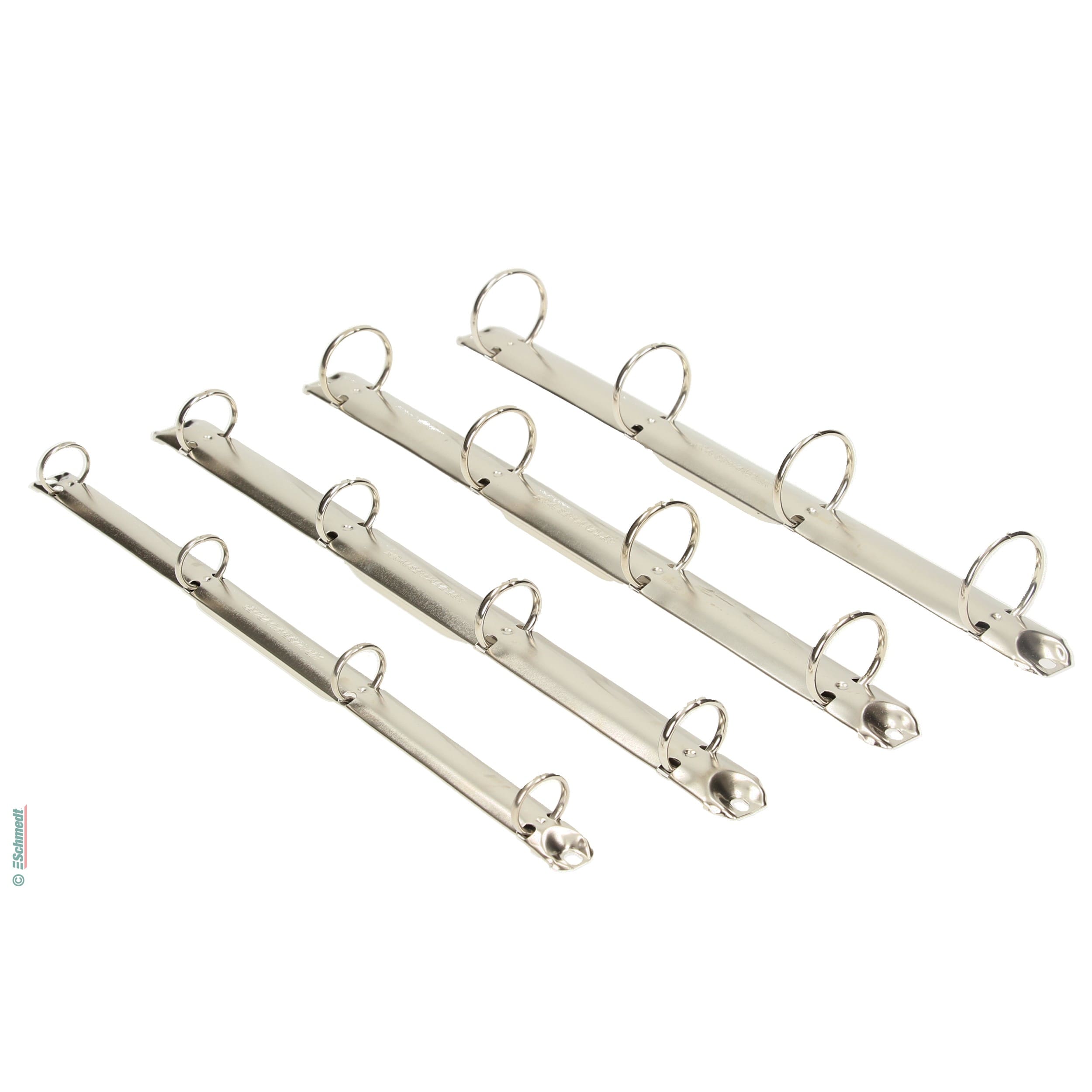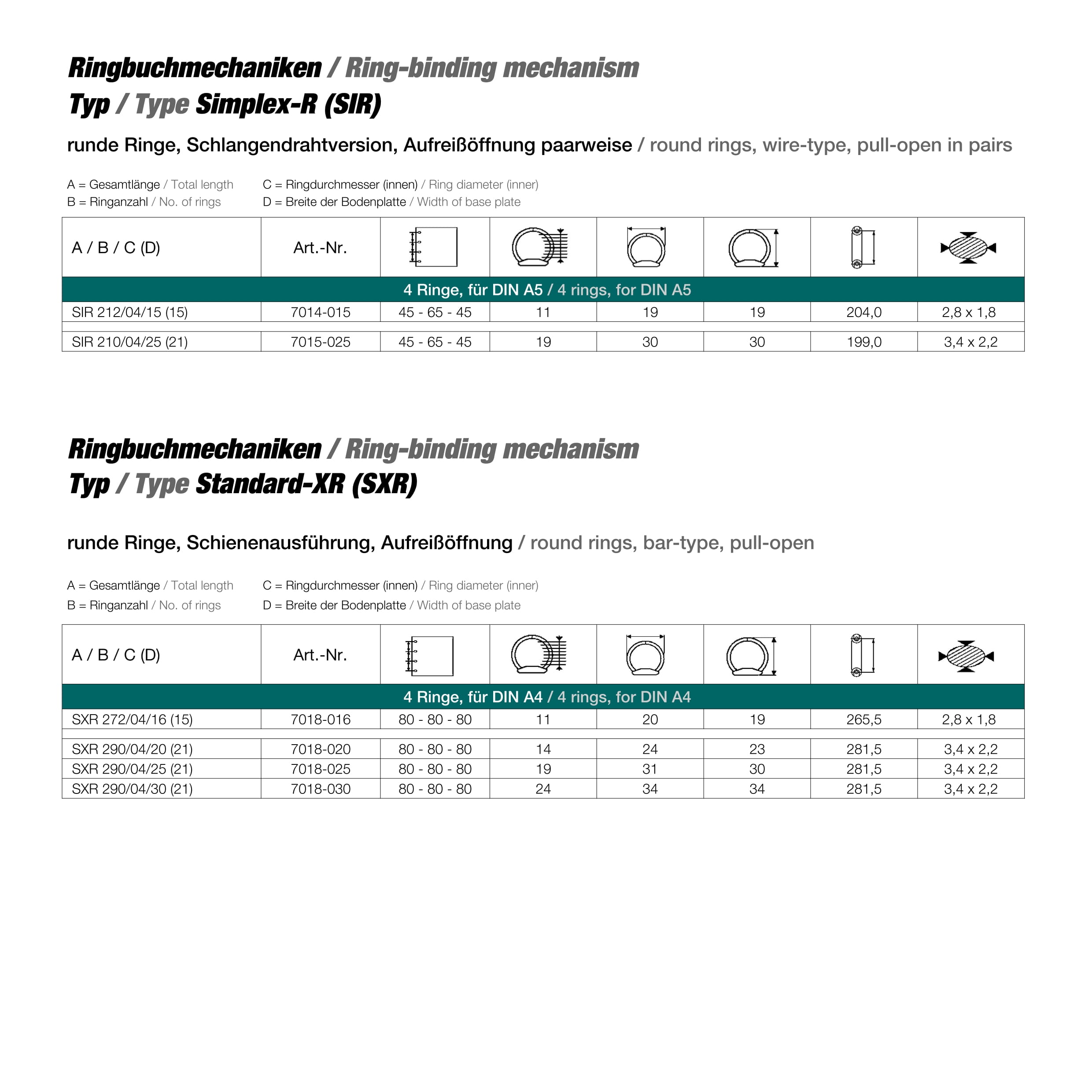 €1.25 *
Net price
/ 1 piece
(

€125.00

* / 100 pieces)
In stock, deliverable at short notice
Quantity
Price / 100 pieces
Gross total incl.
19% VAT:
Item number:
7018-016
Filling height (in mm): 11

Type: SXR 272/04/16 (15)
Properties of "Ring mechanism with 4 rings Standard XR"
Dimensions
Ring diameter (in mm):

16

Ring spacing (in mm):

80 - 80 - 80 (DIN A4)

Total height (in mm):

19

Total length (in mm):

272

Width (in mm):

15 (base plate)

Technical details
Number of rings:

4

Opening type:

in pairs

Shape:

round rings

Other properties
Category:

Mechanisms

Minimum order quantity:

as of 1 piece
https://www.schmedt.de/ww2000/pdf/d-td_ringmechaniken_simplex.pdf
Below you can see questions that other customers have asked about this product. Do you have a question of your own? Then feel free to ask us using the button below. You decide whether your question may be published.
Male piece of two-piece rivets
NB: Female pieces to be ordered separately!
Shaft Ø (in mm) [2] : 3.0, 4.0
Shaft length (in mm) [5] : 6.0, 8.0, 10, 12, 15