Sewing thread | coloured
made of linen for manual sewing - Roll of approx. 25 g
Colour: 57 - lime green | Size: 18/3 - appro. 0.55 mm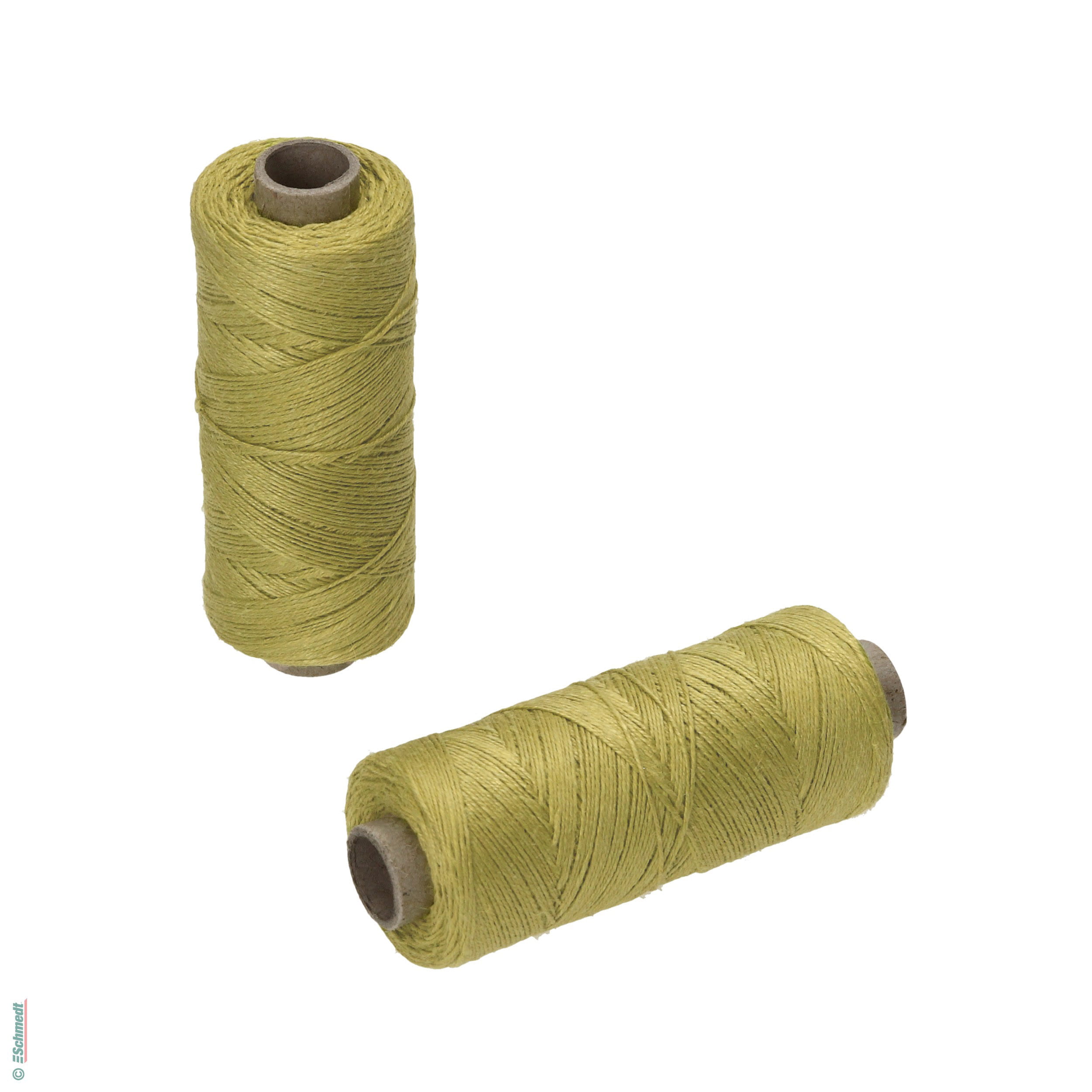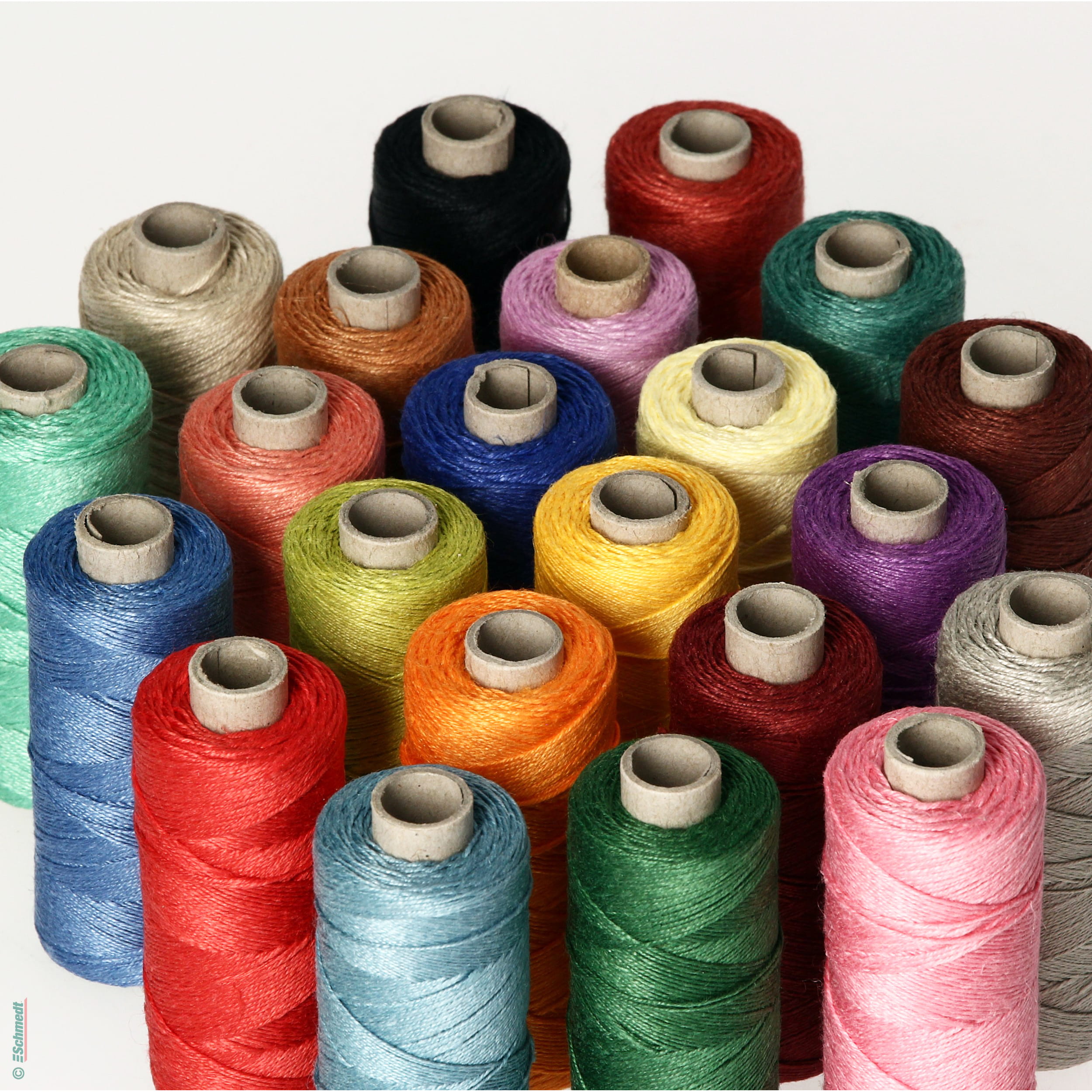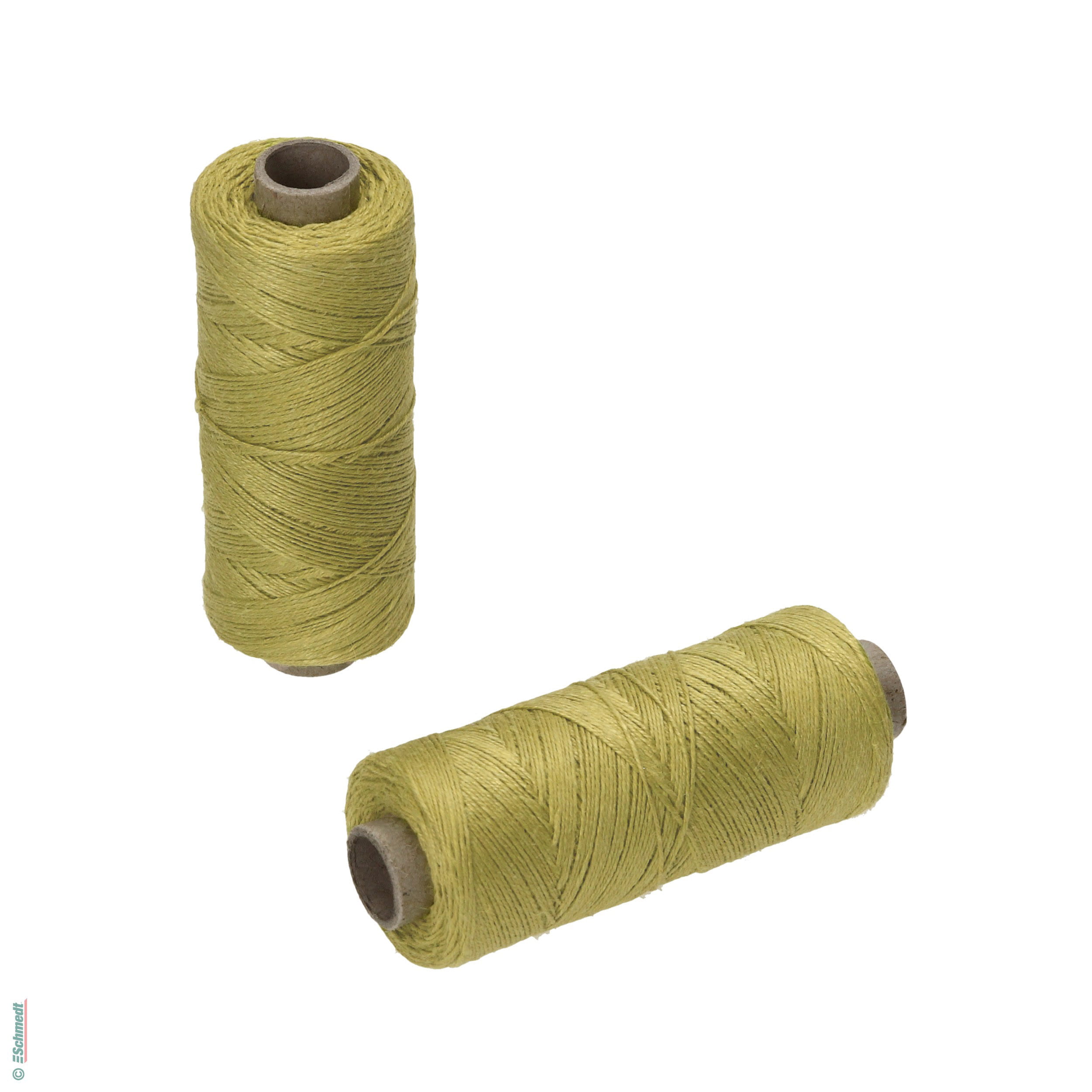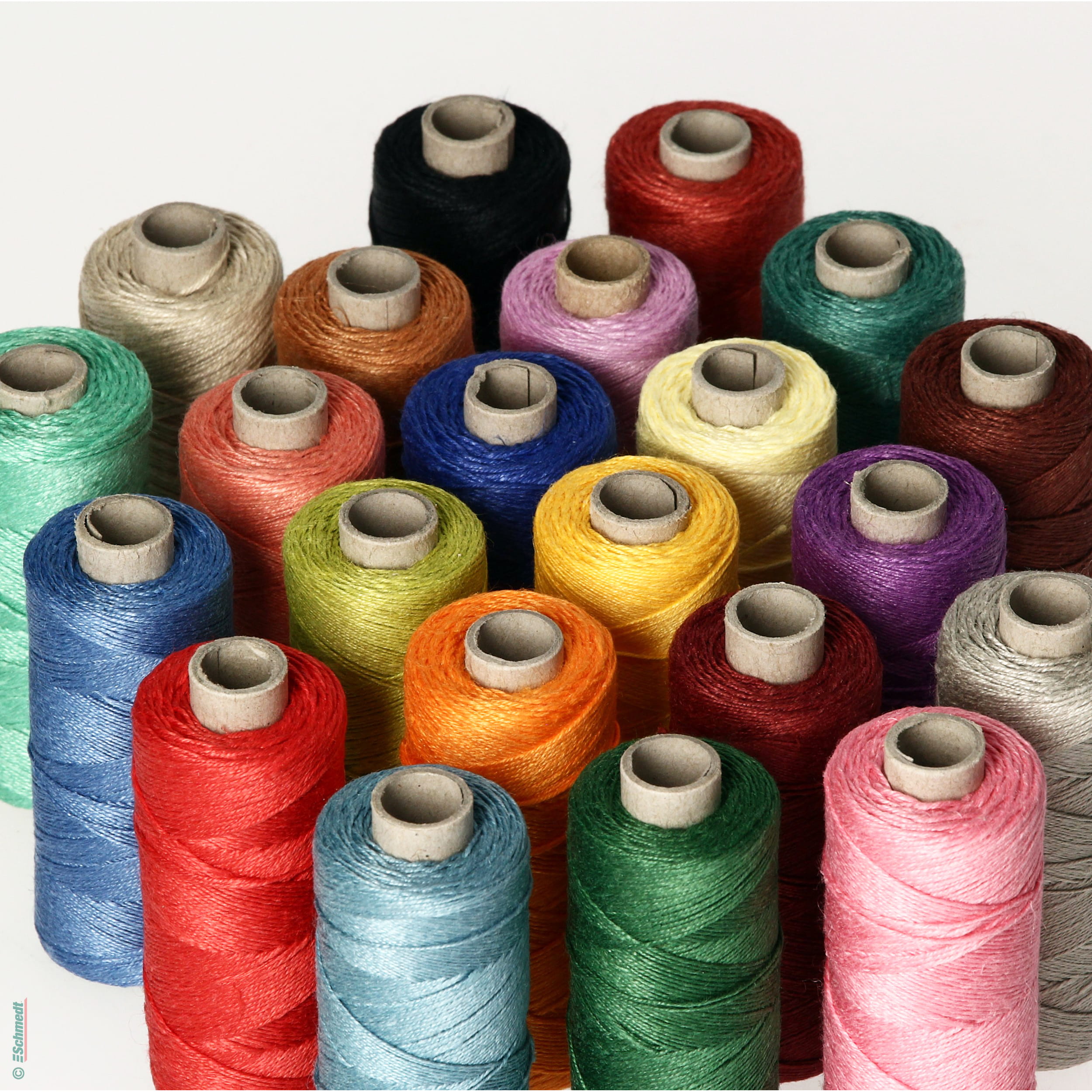 Available, ready to ship in approx. 5 days
Gross total incl.
19% VAT:
Item number:
51011857
Colour: 57 - lime green

Size: 18/3 - appro. 0.55 mm
Product information "Sewing thread | coloured"
High-quality bookbinding thread for manual sewing.
Length (in m) : approx. 90
Application: for manual thread-stitching
Properties of "Sewing thread | coloured"
Technical details
Usage:

Manual thread-stitching

Material
Material:

Linen

Other properties
Minimum order quantity:

as of 1 roll

Sales unit:

20 rolls of approx. 25 g

Usage:

Manual thread-stitching
https://www.schmedt.de/ww2000/pdf/d-td_heftzwirn_farbig.pdf
https://www.schmedt.de/ww2000/pdf/musterkarte_heftzwirn_farbig_komplett.pdf
---
Qualität wie es sein soll, ganz anders als einige andere Online Läden...
Wie versprochen und auf dem Bildern zu sehen ist.
Super Qualität, sehr stabiler Faden
Below you can see questions that other customers have asked about this product. Do you have a question of your own? Then feel free to ask us using the button below. You decide whether your question may be published.
Haben Sie auch bereits gewachsten Heftzwirn?
Aktuell haben wir ausschließlich ungewachsten Heftzwirn aus echtem, hochwertigen Leinen im Programm. Vorgewachster Zwirn kann bei längerer Laderdauer bröselig werden und verliert dadurch seine positiven Eigenschaften. Und Achtung: vorgewachster Zwirn besteht in den meisten Fällen aus einer synthetischen Faser (Polyester) und nicht aus Naturfasern. Wir empfehlen die Nutzung von Bienenwachs (Art.-Nr. 3895-002), um Heftzwirn zu wachsen und einfacher damit zu arbeiten. Dadurch wird der Zwirn zudem glatter, fusselfreier und wasserabweisend.