Teflon® folder
will not glaze or mark delicate materials
Dimensions: 150 x 15 x 6 mm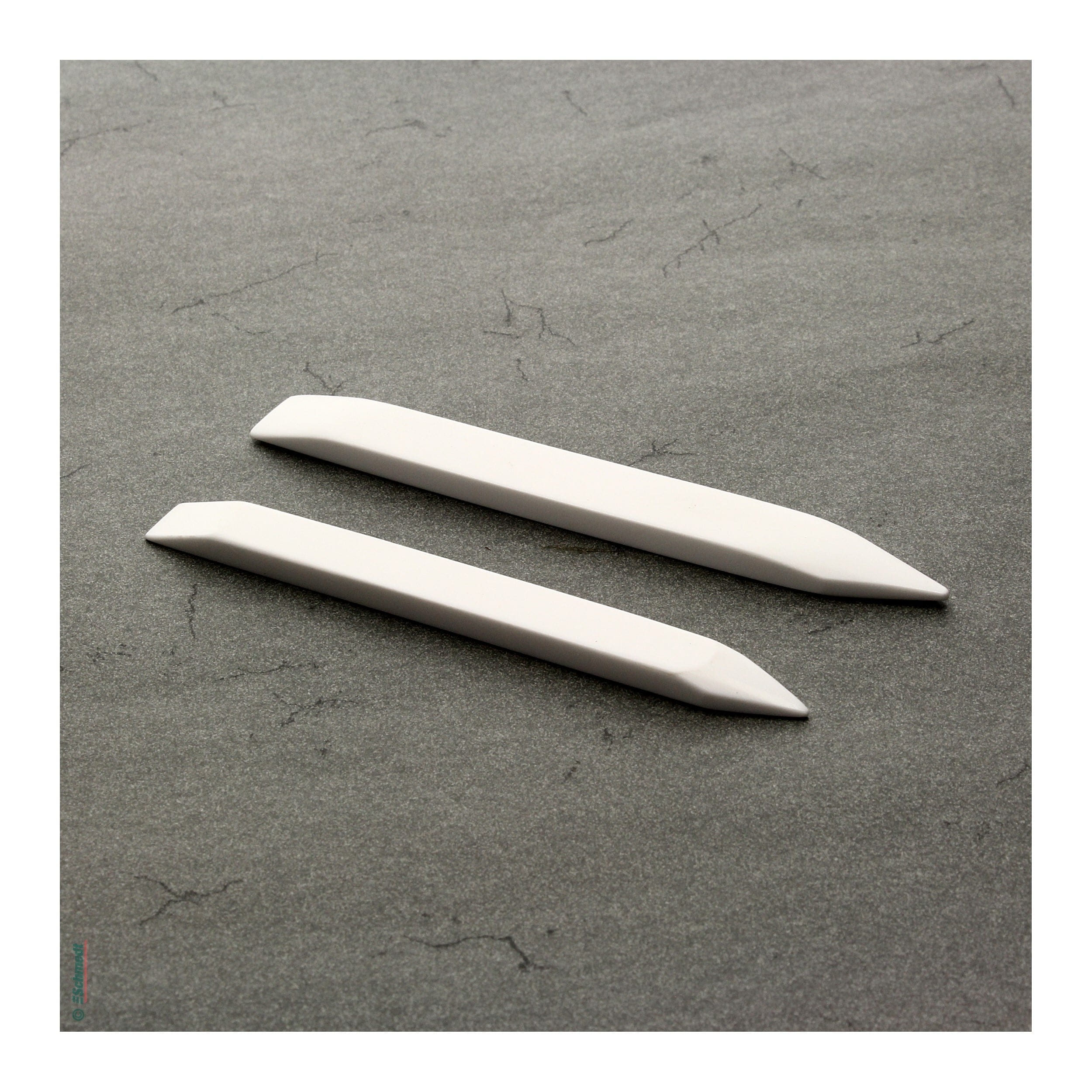 In stock, deliverable at short notice
Gross total incl.
19% VAT:
Item number:
6273-015
Dimensions: 150 x 15 x 6 mm
Product information "Teflon® folder"
for burnishing, rubbing-down and creasing. More flexible than cattle bone folders. The non-stick PTFE makes them ideal for conservation.
Properties of "Teflon® folder"
Material
Material:

Teflon®(PTFE)

Other properties
Category:

Bonefolders

, Collection and exhibition supplies

, Preservation and prevention

, Restoration

Minimum order quantity:

as of 1 piece

Sales unit:

5 pieces

Version:

pointed
---
Kann ich nur weiterempfehlen
Prompte Lieferung und 1A-Ware; wie immer.
Saubere Verarbeitung ... .. ....
Below you can see questions that other customers have asked about this product. Do you have a question of your own? Then feel free to ask us using the button below. You decide whether your question may be published.