Box handle with label frame
nickel-plated
Dimensions: 62 x 35 mm (outside)
€3.31 *
Net price
/ 1 piece
(

€331.00

* / 100 pieces)
In stock, deliverable at short notice
Quantity
Price / 100 pieces
Gross total incl.
19% VAT:
Item number:
5460-002
Dimensions: 62 x 35 mm (outside)
Product information "Box handle with label frame"
Pull handle with label holder for slipcases, drawers etc.
For fastening, we recommend our split pins with round head, item no. 5440-010.
Properties of "Box handle with label frame"
Surface & Texture
Surface:

nickel-plated

Material
Material:

Metal

Other properties
Category:

Metal frames and handles

Minimum order quantity:

as of 1 piece

Sales unit:

100 pcs
Below you can see questions that other customers have asked about this product. Do you have a question of your own? Then feel free to ask us using the button below. You decide whether your question may be published.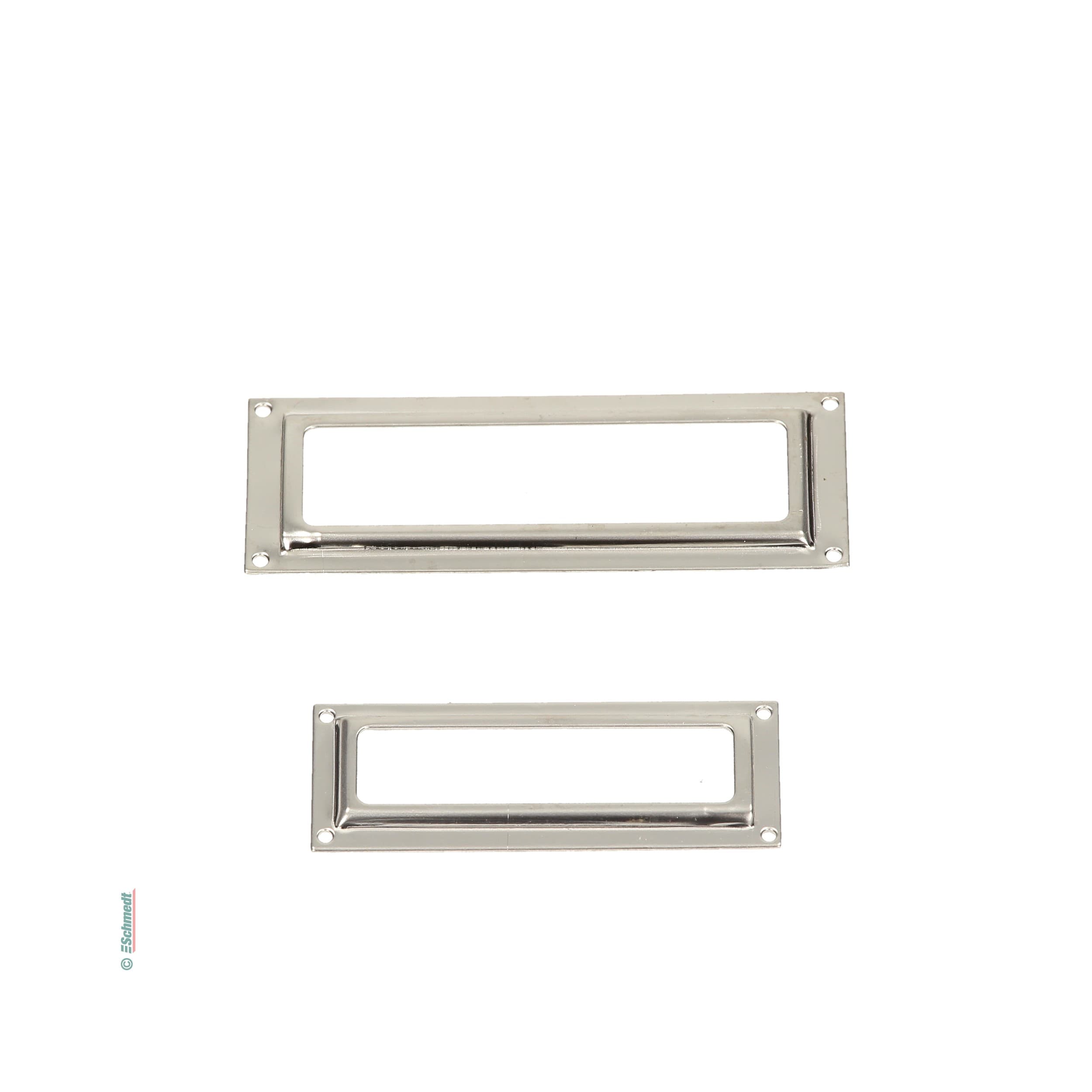 Label frame
nickel-plated
Dimensions [3] : 60 x 23 mm (outer), 70 x 25 mm (outside), 80 x 30 mm (outside)
Box handle with label frame
nickel-plated
Dimensions [4] : 62 x 35 mm (outside), 72 x 41 mm (outside), 81 x 46 mm (outside), 92 x 58 mm (outside)
In stock, deliverable at short notice
Content: 1 Stück (€251.15* / 100 Stück)