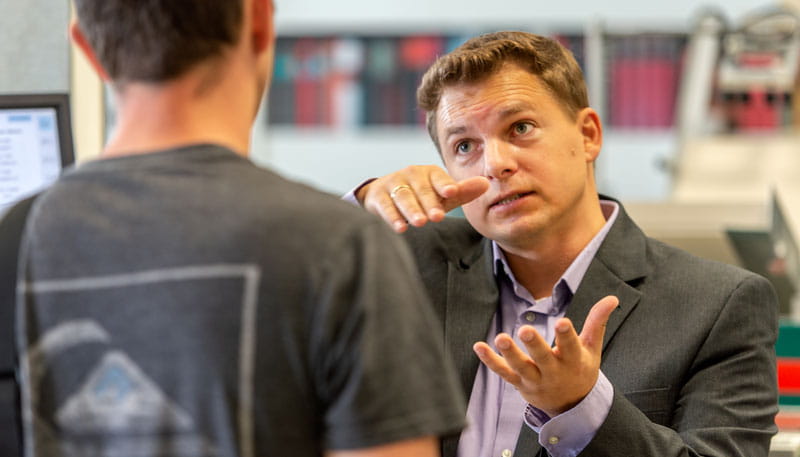 Production: getting started, optimisation, projects
In addition to our technical know-how, our many years of experience in the market and our expertise in the hardcover sector make us an important sparring partner for our customers when they want to get started in hardcover or optimise their production.
We work with our customers to develop workflows tailored to their requirements, identify infrastructure and materials needs, and prepare project calculations with investment costs and costs per book.
For existing customers or customers with an existing infrastructure, we offer the possibility to accompany the production and identify optimisation potentials in processes or with regard to the optimal materials for the production.
Bookbinding: Materials & Tools
For questions about our variety of materials and tools, our sales team is available during office hours. Feel free to browse our online shop, where you will already find a lot of information on the product pages.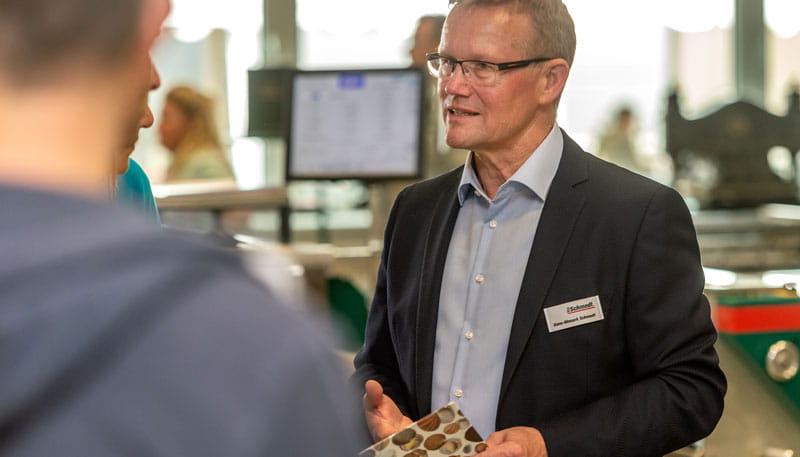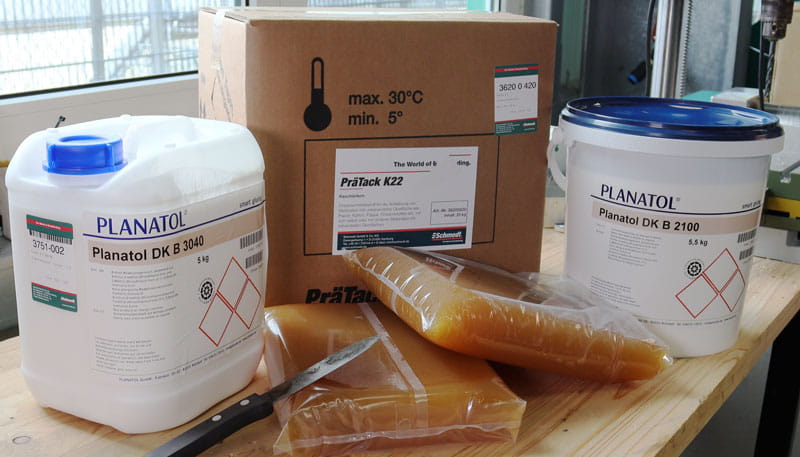 Bookbinding: Adhesive advice
When choosing the right type of adhesive, a multitude of factors - including the material processed, the production environment, the machines used, the work process - must be taken into account. Because of this complexity, the adhesive is often a big issue with our customers. In order to reflect the specific needs of our customers, we offer an extensive portfolio of adhesive types and are happy to support you in the selection and testing process.
Restoration: Materials & Tools
For simple questions about materials and tools, our sales team is available during office hours. For more complex and in-depth questions in the field of restoration and conservation, we work together with renowned experts who provide us with advice. Feel free to contact us and we will see if we can answer your questions or put you in touch with our experts.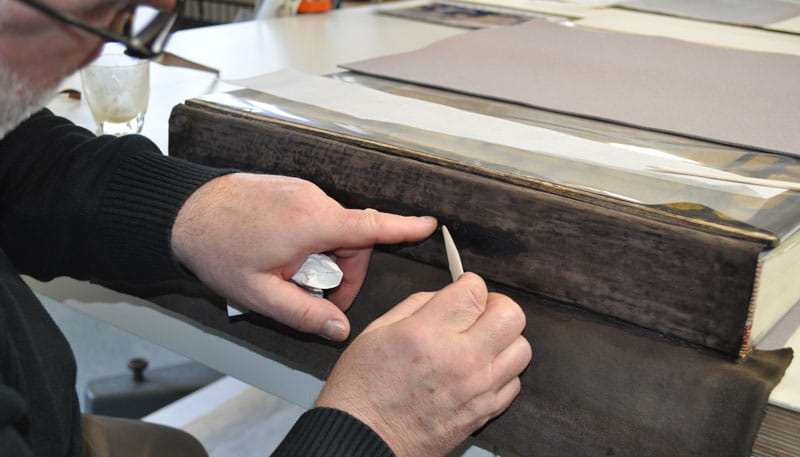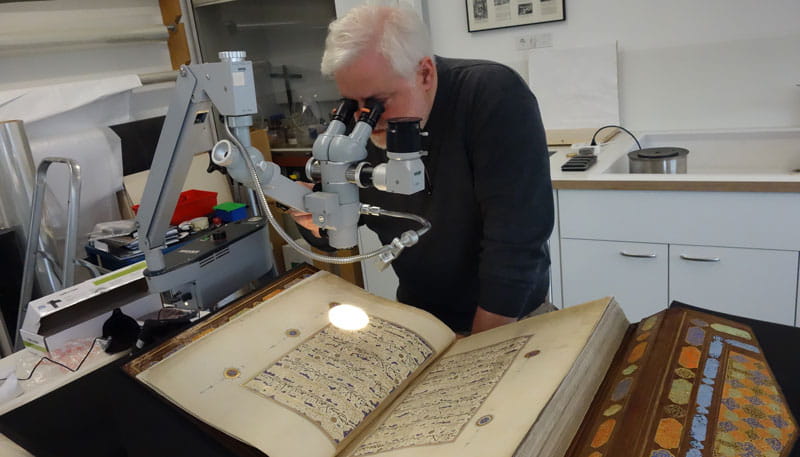 Restoration: Special Objects
The handling of historical books and their restoration and conservation requires a sound expert knowledge; therefore, we work together with experts who can support you with queries regarding the planning, implementation and documentation of special objects. Feel free to send us a description and meaningful pictures of the object and we will put you in touch with our experts.