Casing-in, pressing and joint-setting machines
A book consists of the individual parts book block and book cover. These are brought together during the casing-in process, whereby the endpapers on the book block are coated with adhesive and pressed into the cover. After joining the book block and the book cover, it is necessary to apply a lot of pressure to press both parts firmly together. With our machines, the joint is also set at the same time. This process gives the book a high degree of stability and makes it open nicely.
Books in publishing quality

If you are looking for casing-in solutions for single-unit production and smaller series in the hardcover sector, there is no getting around the names PräLeg and PräForm. In combination, they enable the production of a high-quality, cleanly mounted book with a burnt-in fold and good impact behaviour - and with a realistic productivity of 150 books per hour for single runs.
True on-demand workflow with the PräForm Pro
The combination of PräLeg and PräForm Pro results in a barcode-controlled and powerful on-demand workflow that can achieve a productivity of 250 books per hour - also because eight books can be pressed simultaneously in the PräForm Pro instead of just one. Another advantage is the format transfer via barcode. This allows the book depth to be transferred to the PräForm Pro, which eliminates all format settings on the press and enables true on-demand production. The barcode also enables an additional control mechanism matching book cover and book block - processing is only started if they belong together.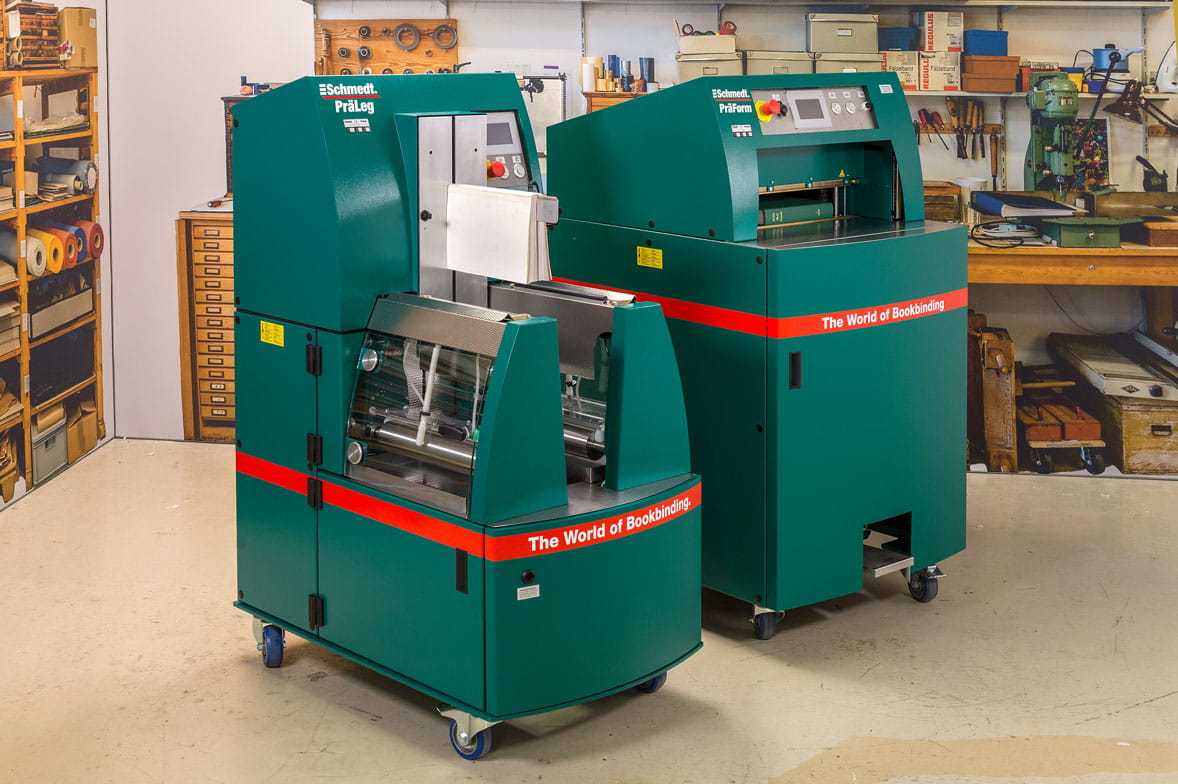 All machines for casing-in and pressing