Glassine silk paper
Size: 70 x 100 cm
Grain: long grain | Texture: linen finish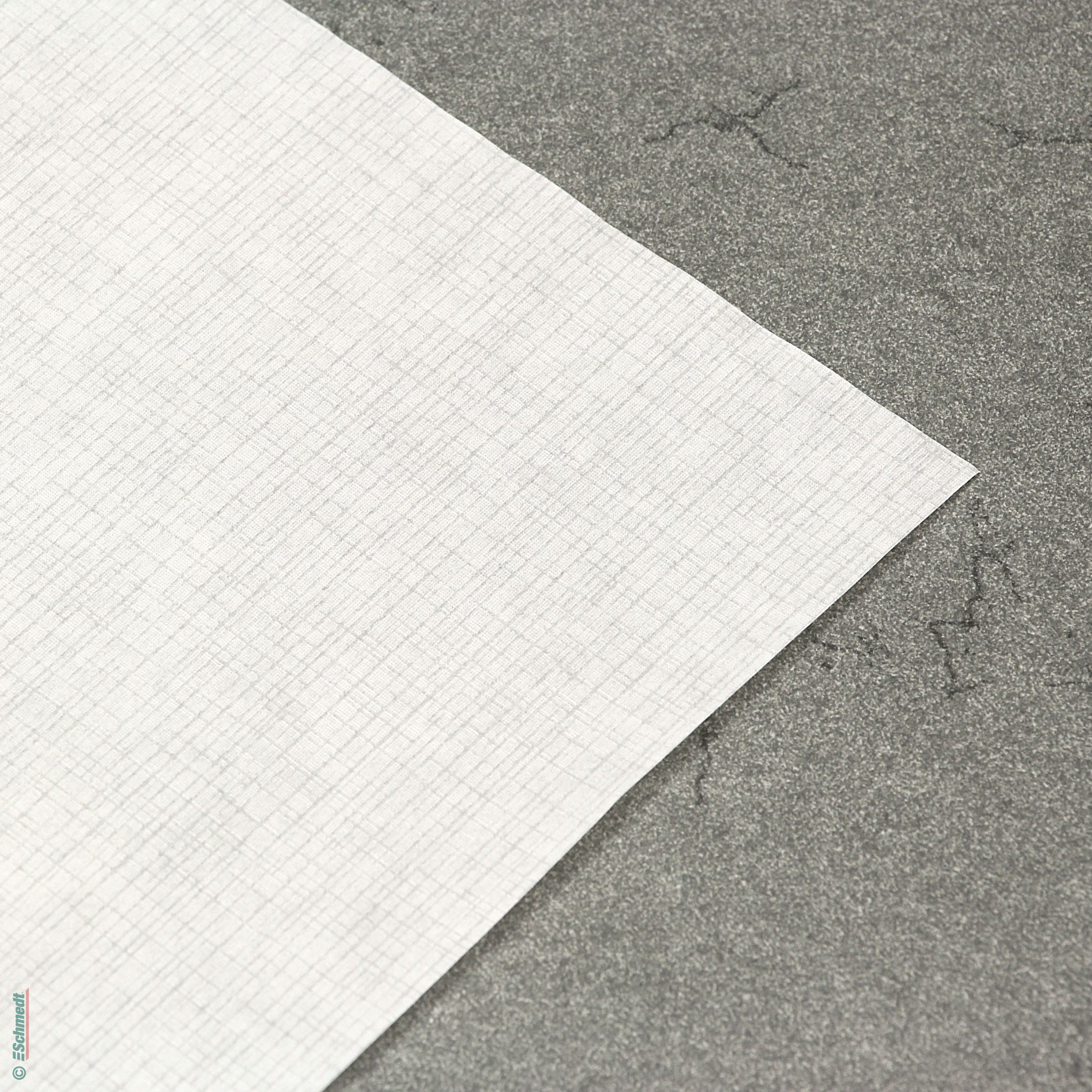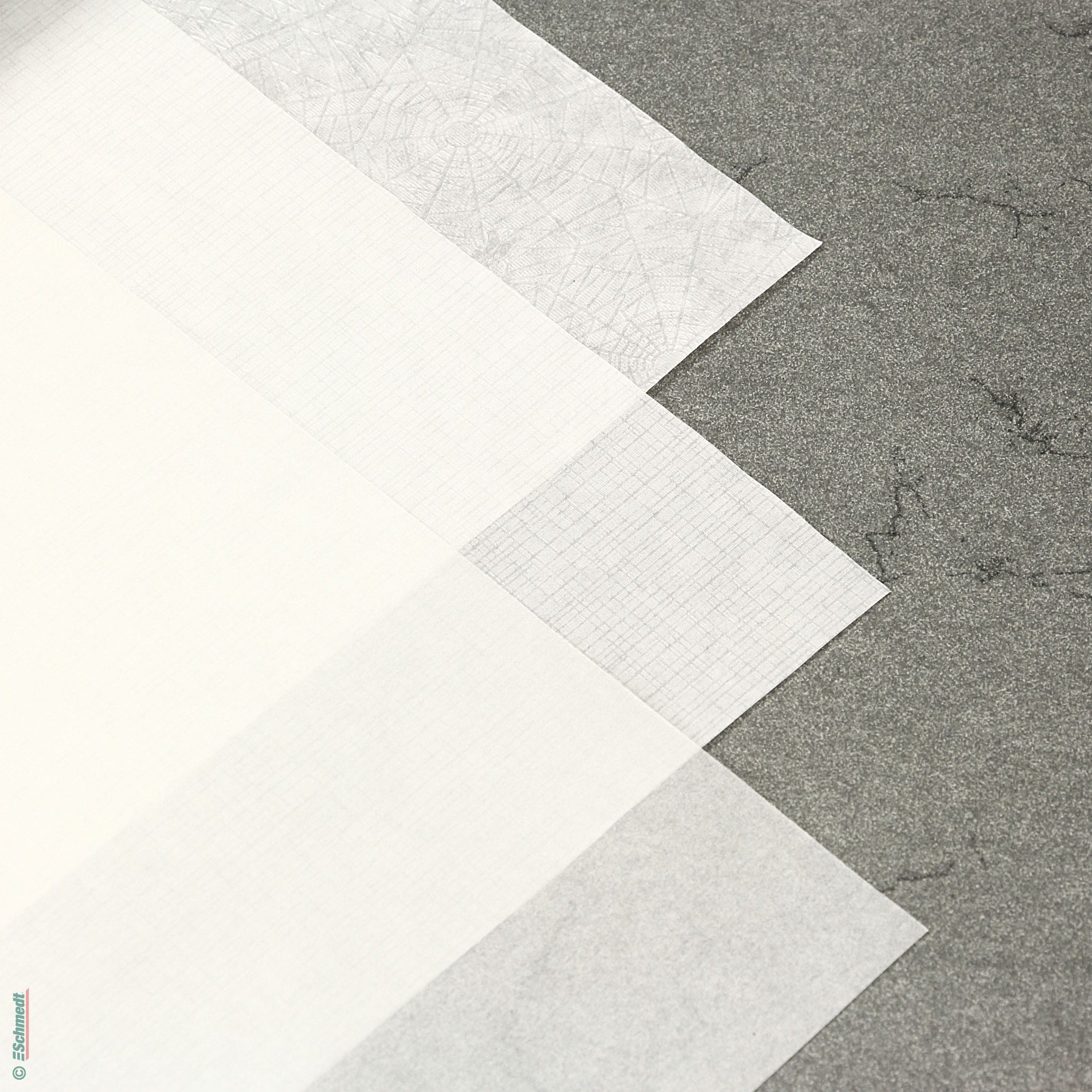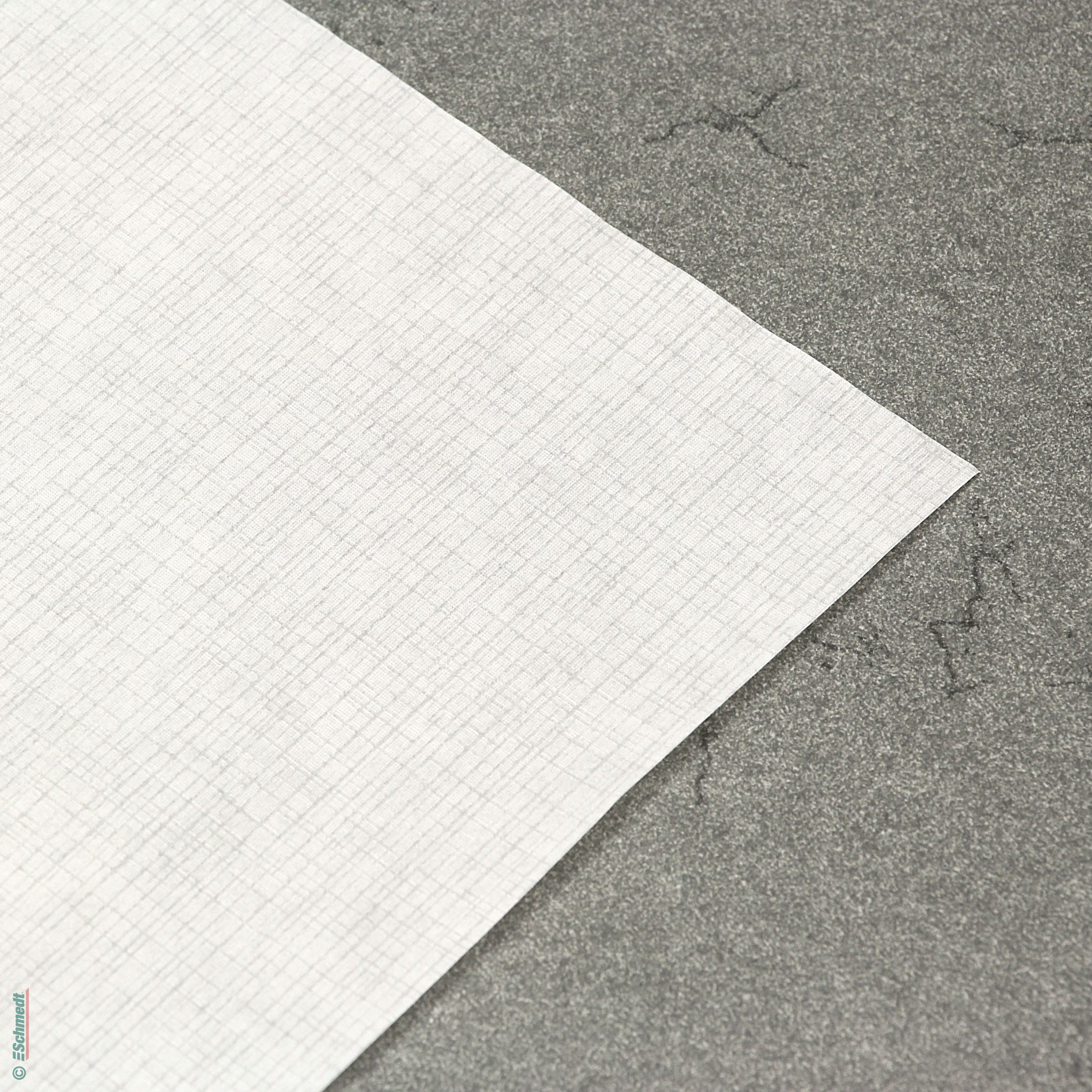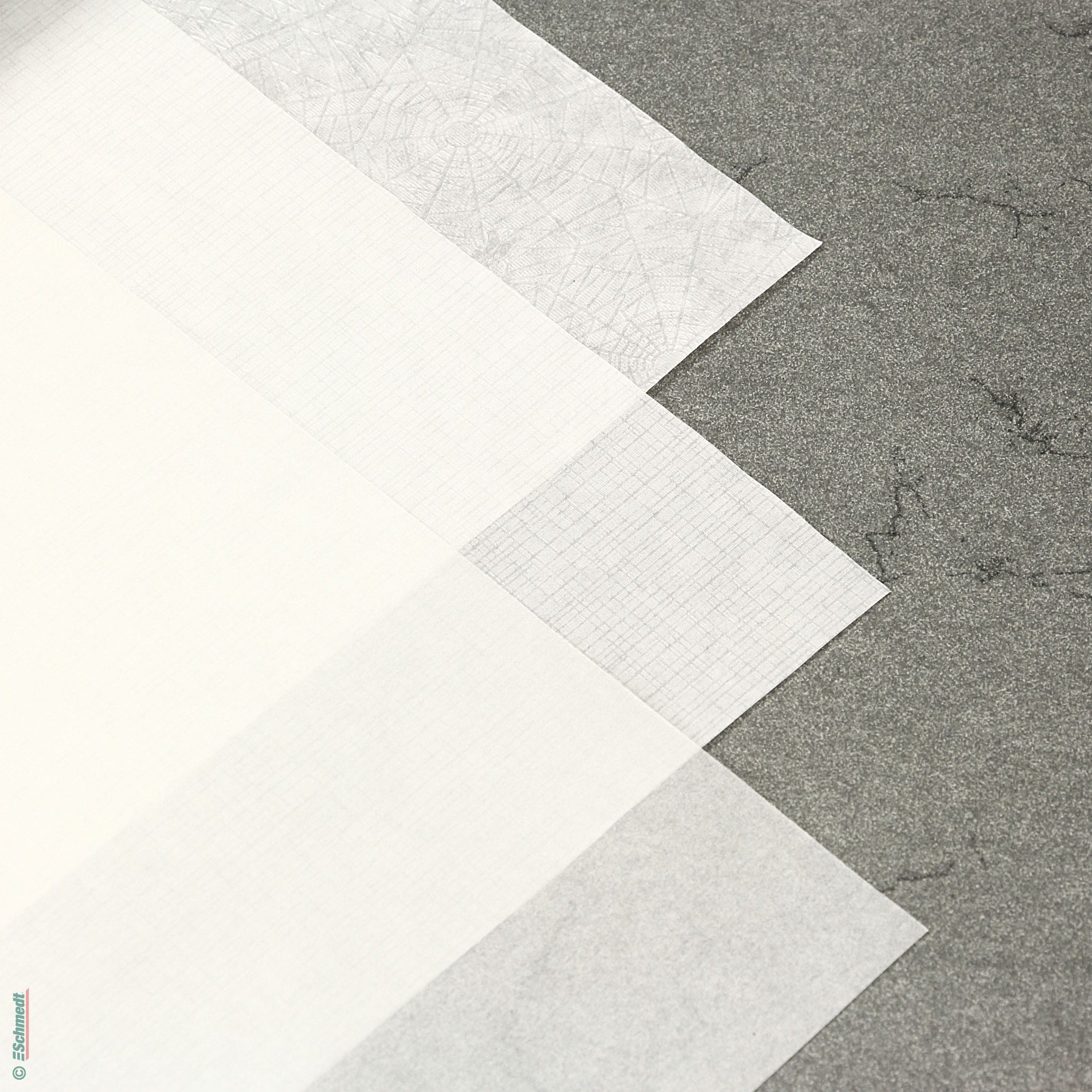 The color in the photo may differ from the actual color. If available, you will find a link to our sample card for this material further down this page.
€0.86 *
Net price
/ 1 sheet
(

€86.00

* / 100 sheets)
In stock, deliverable at short notice
Quantity
Price / 100 sheets
Gross total incl.
19% VAT:
Item number:
1160-004
Grain: long grain

Texture: linen finish
Product information "Glassine silk paper"
Glassine paper is a transparent paper made of 100 % cellulose and is made of fresh fibres only
Colour : white
Grammage : 40 gsm
Application: packaging in archives, museums, collections, libraries etc., cover and separating sheets in photo albums, protective covers for books and booklets
Properties of "Glassine silk paper"
Dimensions
Format:

70 x 100 cm

Colour
Colour:

white

Surface & Texture
Surface:

silk gloss

Material
Grammage:

40 gsm

Material:

100 % cellulose

Finished products
Finished products:

photo albums

Other properties
Category:

Collection and exhibition supplies

, Special Papers

Ecological features:

acid-free

, chlorine-free bleached

, recyclable

Minimum order quantity:

as of 1 sheet

Sales unit (sheets):

500
https://www.schmedt.de/ww2000/pdf/d-td_pergamynpapier.pdf
Below you can see questions that other customers have asked about this product. Do you have a question of your own? Then feel free to ask us using the button below. You decide whether your question may be published.
Wäre dieses Papier auch zum Einschlagen von Seife geeignet? Gibt es eine Konformitätsbescheinigung?
Das Pergamynpapier eignet sich auch zum Einschlagen von Seife (am Stück). Bzw. wissen wir von Kunden, die es dafür nutzen und wir haben bisher noch kein negatives Feedback erhalten. Das Verhalten im Zusammenhang mit Ihrem Produkt testen sollten Sie aber in jedem Fall (wir können Ihnen gerne ein Muster zukommen lassen). Eine Konformitätsbescheinigung nach LFGB kann bei einer entsprechenden Abnahmemenge zur Verfügung gestellt werden. Für Muster oder ein individuelles Angebot für größere Abnahmemengen kontaktieren Sie uns gerne unter info@schmedt.de
Order sample card for Glassine silk paper
We know how important it is to see and feel materials live - that's why we offer samples for most of our materials already pre-made on sample cards. On these sample cards you will find all textures and shades for the respective material. Just click on the banner below to go directly to the respective sample card.