PräFix 700 - double-sided adhesive film
white film with very high adhesion
Width (in mm): 6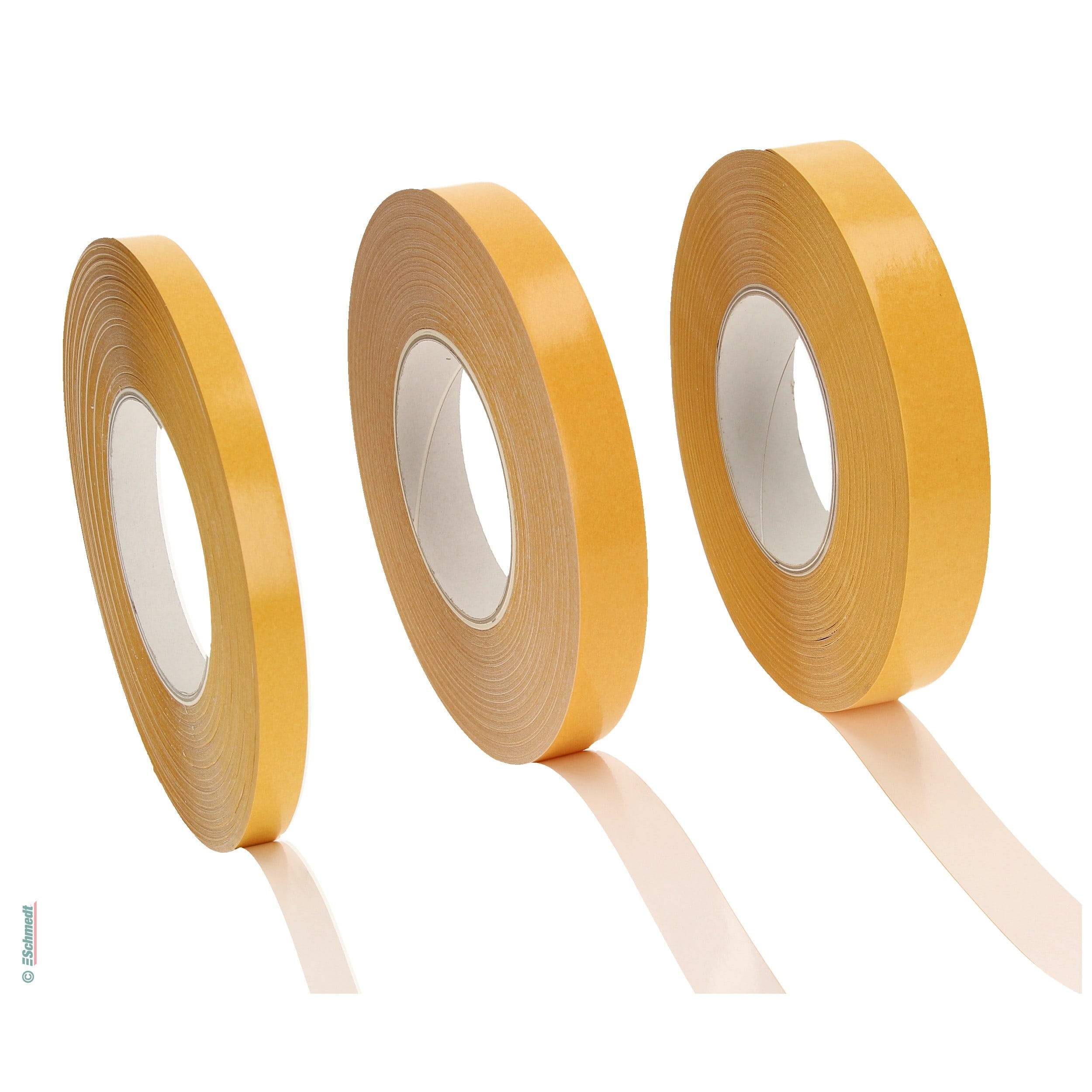 In stock, deliverable at short notice
Gross total incl.
19% VAT:
Product information "PräFix 700 - double-sided adhesive film"
White PVC film, coated on both sides plasticiser-resistant solvent acrylic adhesive with very high tack.
Material thickness (in mm) : 0,225
Adhesion : very strong
Roll Length (in m) : 50
Application: gluing cellophaned folders and boxes, mounting plastic and wooden bars, fixing POS materials and display products. Highly durable on metal varnish surfaces and also appropriate for many rough and structured surfaces.
Properties of "PräFix 700 - double-sided adhesive film"
Dimensions
Core Ø (in mm):

76

Format:

on rolls

Roll length (in m):

50

Thickness in mm:

0,225

Colour
Colour:

white

Surface & Texture
Surface:

both sides self-adhesive

Adhesive properties
Adhesion:

very strong

, 7,2 N/cm - on steel

Adhesive:

solvent acrylate

Technical details
Temperature resistance:

+ 60° C, short period +80° C

Material
Material:

PVC film

Other properties
Category:

Adhesive tape

Ecological features:

plasticizer-resistant

Minimum order quantity:

as of 1 roll

Sales unit:

25 rolls
https://www.schmedt.de/ww2000/pdf/d-td_praefix_700.pdf
Below you can see questions that other customers have asked about this product. Do you have a question of your own? Then feel free to ask us using the button below. You decide whether your question may be published.
Was ist der Unterschied zwischen dem PräFix 600 und 700?
PräFix 600 besteht aus einem transluzenten Papiervlies und ist somit nicht so stark klebend wie das PräFix 700, welches aus einem sehr stark klebenden Folienband besteht. Das PräFix 600 lässt sich leicht von hand abreissen.