Armenian Bole, paste
Binding agent for manual gilding with gold leaf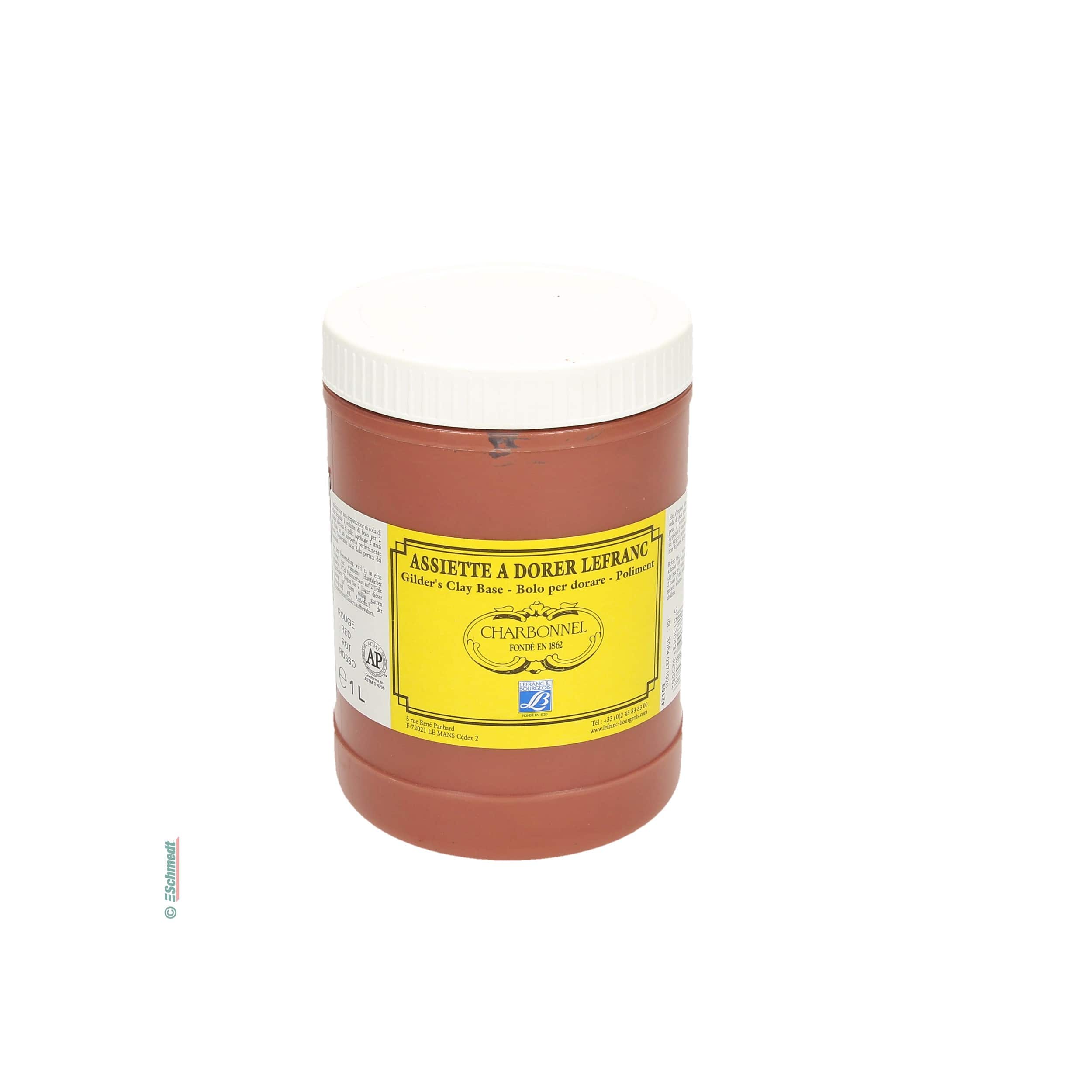 €0.08 *
Net price
/ 1 gram
(

€8.25

* / 100 grams)
In stock, deliverable at short notice
Quantity
Price / 100 grams
Gross total incl.
19% VAT:
Product information "Armenian Bole, paste"
This paste is mixed with a binding agent like Aurofix, animal glue or egg-white to serve as a primer for gilding with gold leaf.
Properties of "Armenian Bole, paste"
Colour
Colour:

red

Material
Material:

specially prepared clay

Other properties
Category:

Gilding

, Restoration

Minimum order quantity:

100 gr

Sales unit:

1000 gr
https://www.schmedt.de/ww2000/pdf/e-sd_bolus.pdf
https://www.youtube.com/watch?v=sGb_M0jhvbY
Below you can see questions that other customers have asked about this product. Do you have a question of your own? Then feel free to ask us using the button below. You decide whether your question may be published.
Hello, Is the "1 bag" means "1000 gr"? Or it means any other quantity?
One packing unit has 1000g. But it is possible to order the paste in 100g steps. Minimum order quantity is 100g.