Catalogue for restoration supplies
Printed version - Language: German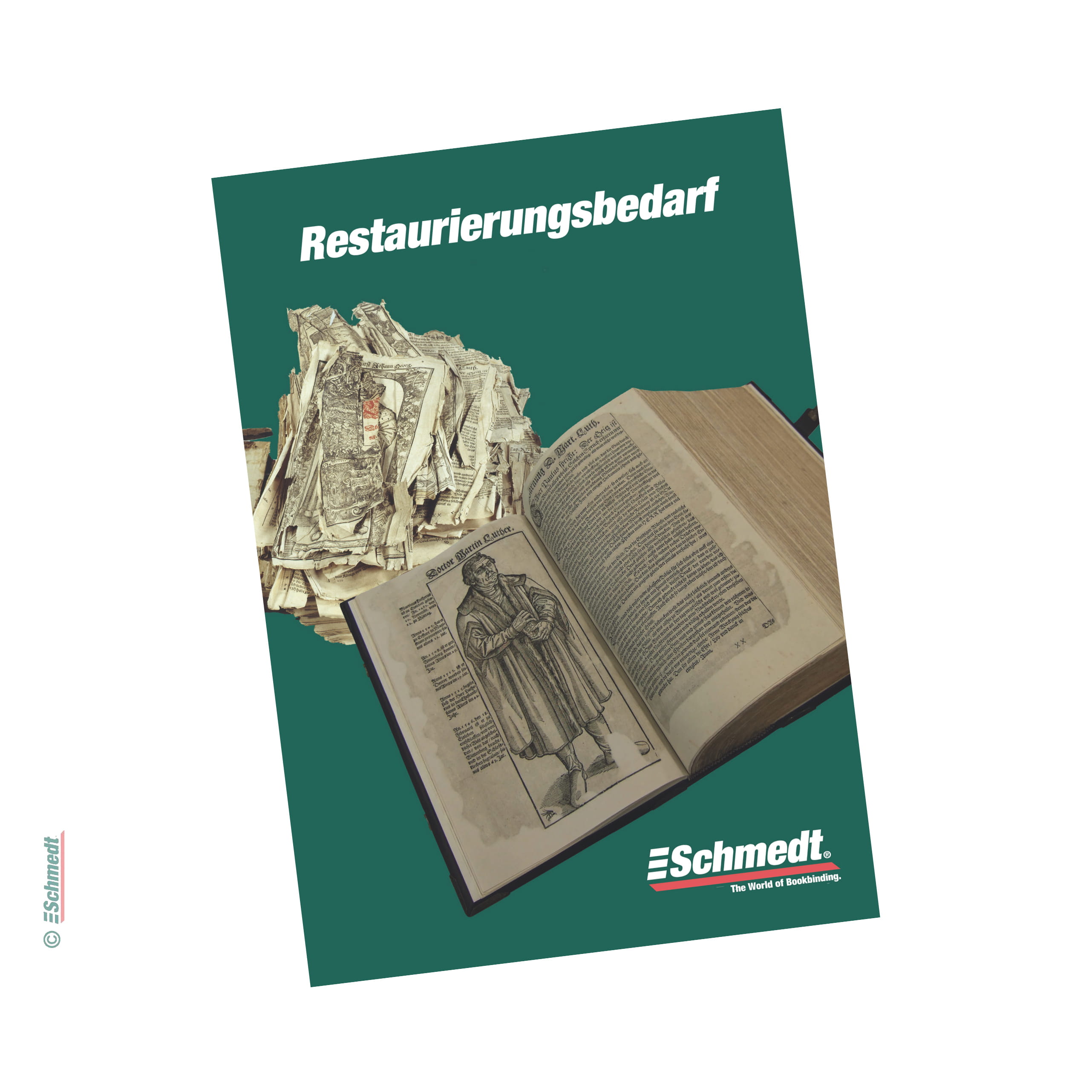 In stock, deliverable at short notice
Gross total incl.
19% VAT:
Product information "Catalogue for restoration supplies"
Consumables, tools and devices for conservation and preservation of books and graphics
For free PDF download, see tab "Catalogue"
Properties of "Catalogue for restoration supplies"
Other properties
Category:

Catalog
https://www.schmedt.de/ww2000/pdf/e-catalogue_conservation_supplies_v1.0.0_ebook.pdf
Below you can see questions that other customers have asked about this product. Do you have a question of your own? Then feel free to ask us using the button below. You decide whether your question may be published.