Double-sided adhesive dots made of paper fleece
high adhesion on both sides, with grip tongue
Contents: Roll / 5000 pcs | Diameter (in mm): 10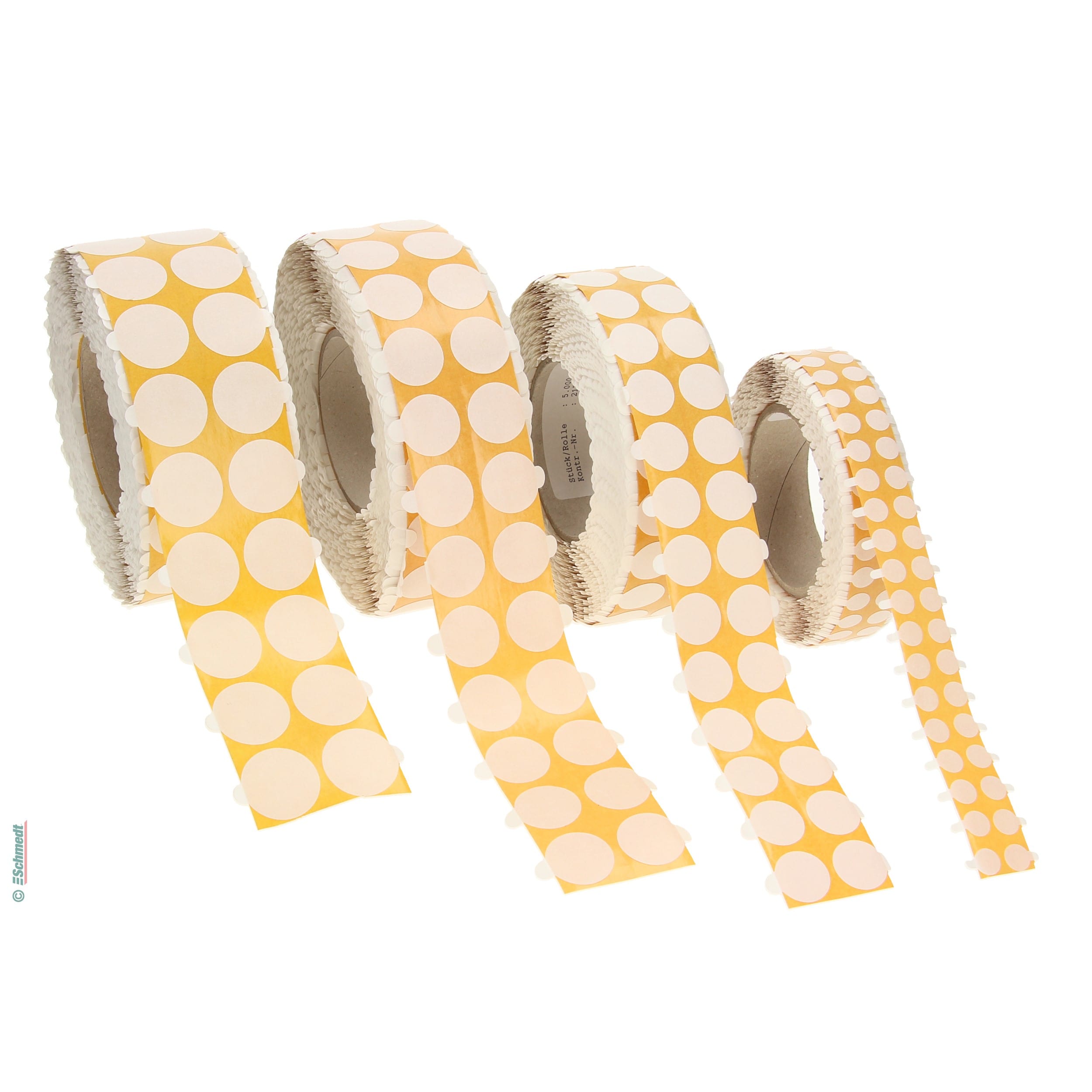 In stock, deliverable at short notice
Gross total incl.
19% VAT:
Item number:
52800010
Contents: Roll / 5000 pcs

Diameter (in mm): 10
Product information "Double-sided adhesive dots made of paper fleece"
Double-sided adhesive circles on rolls with 2 rows with good ageing, temperature and UV resistance.
Colour : whitish-transparent
Application: self-adhesive equipping of PE and PVC materials, cloth, film, paper etc., mounting of displays and advertising materials
Properties of "Double-sided adhesive dots made of paper fleece"
Dimensions
Material thickness (in mm):

0,1

Colour
Colour:

whitish-transparent

Surface & Texture
Surface:

both sides self-adhesive

Adhesive properties
Adhesion:

25 N / 25 mm - on steel

Adhesive:

dispersion acrylate, modified

Material
Material:

Non-woven paper

Other properties
Category:

Glue dot

Minimum order quantity:

as of 1 roll

Version:

Cover paper with grip tongue

, Master roll

, high/high
https://www.schmedt.de/ww2000/pdf/d-td_doppelklebepunkte_vlies_5280xxxx.pdf
Below you can see questions that other customers have asked about this product. Do you have a question of your own? Then feel free to ask us using the button below. You decide whether your question may be published.