Goat parchment, tanned - white
Thickness: approx. 0.4 - 0.6 mm thick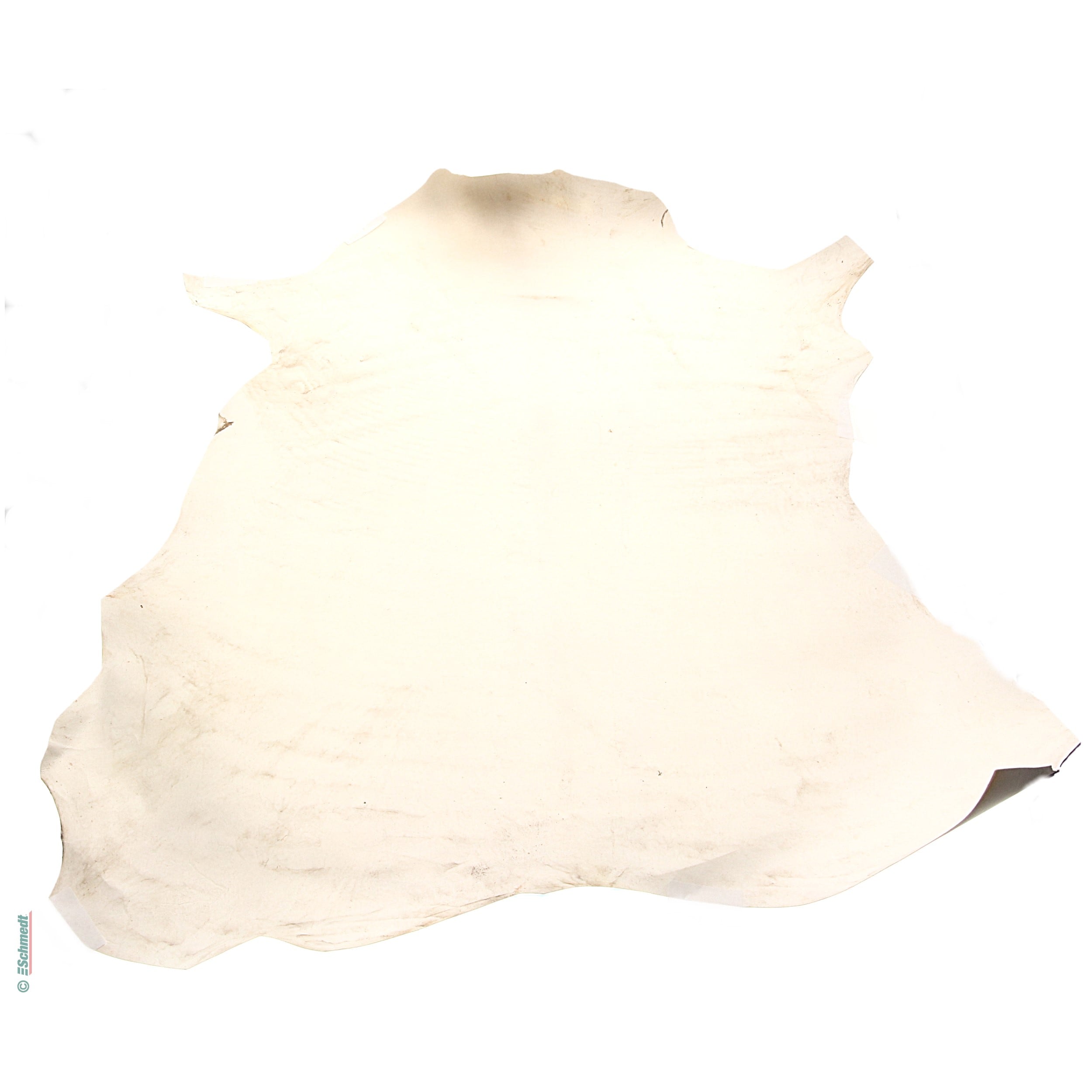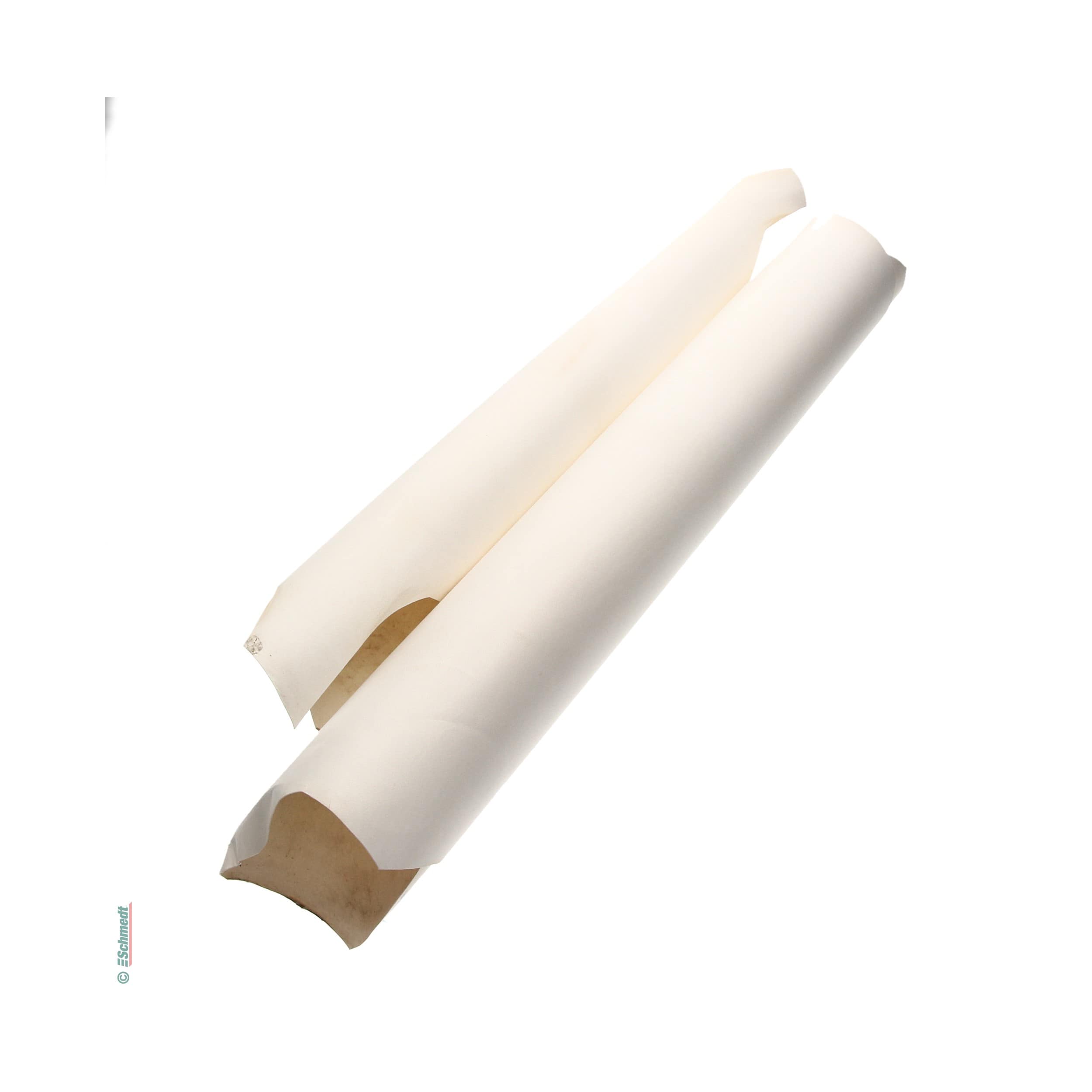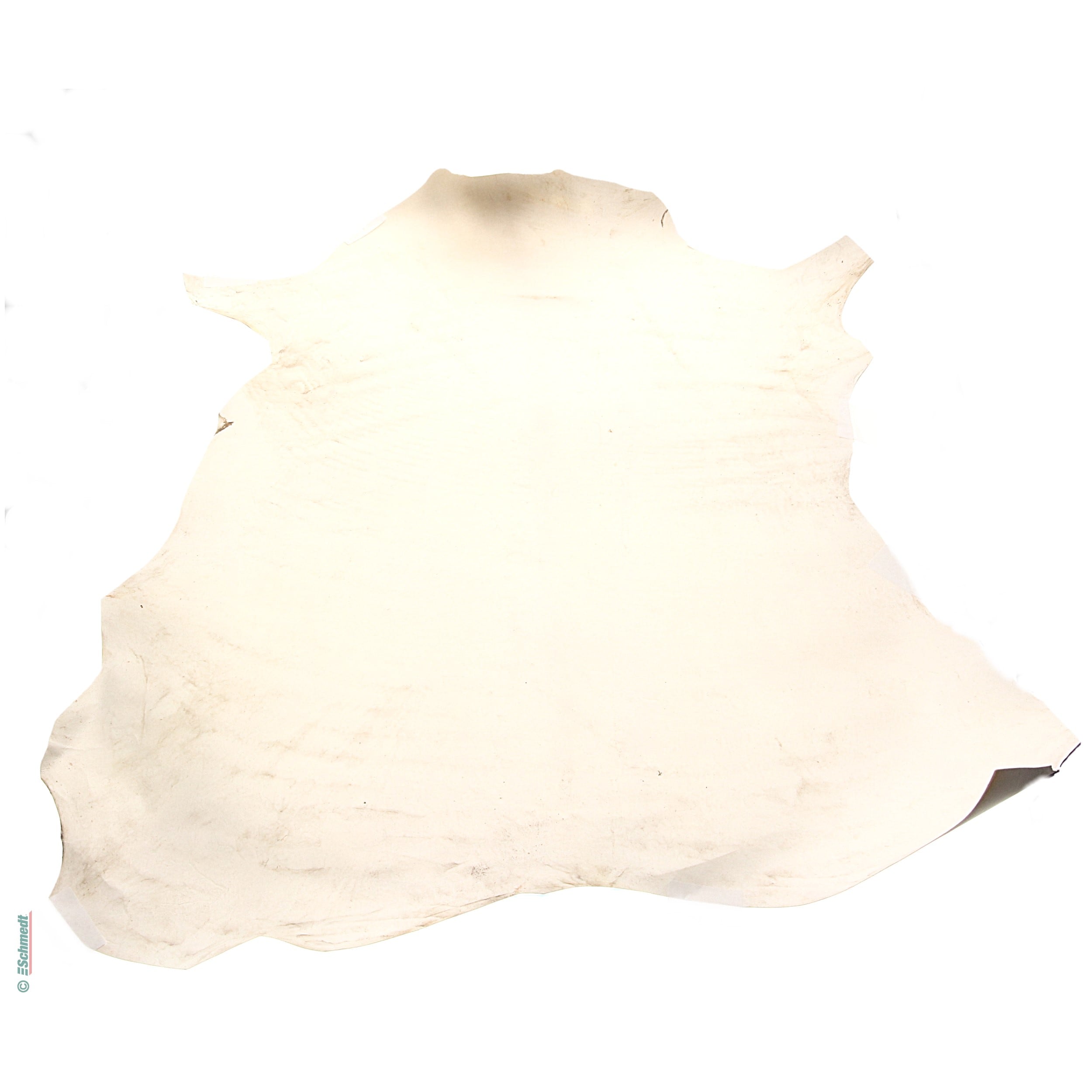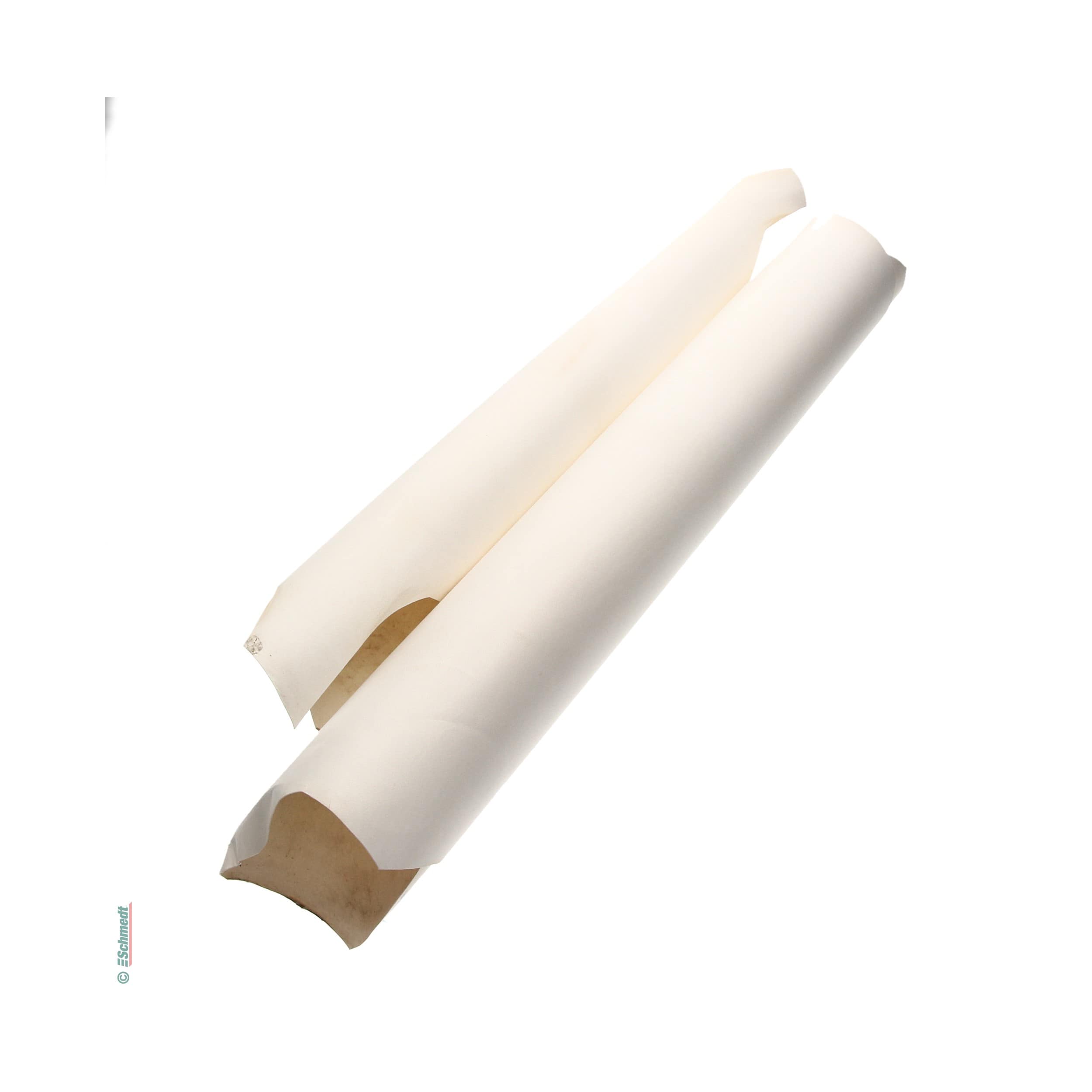 The color in the photo may differ from the actual color. If available, you will find a link to our sample card for this material further down this page.
In stock, deliverable at short notice
Gross total incl.
19% VAT:
Product information "Goat parchment, tanned - white"
Tanned goat parchment with an average skin size of
6 square feet (˜ approx. 0.55 m²)
Application: high-quality parchment, suitable as book cover material
Leather skins are natural products and therefore vary a lot in size and shape. Therefore the final quantity cannot be determined in advance. The information given is based on average values only. In case of order, the final quantity (in sqm or sft) and thereby the final sum is subject to change!

Please additionally state the cut-out size you require (max. size possible approx. 65 x 45 cm) so that we may choose the appropriate skin size.
Properties of "Goat parchment, tanned - white"
Dimensions
Material thickness (in mm):

0,4 - 0,6

Size:

approx. 6 square feet (average)

Colour
Colour:

white

Surface & Texture
Surface:

tanned

Technical details
Type:

Parchment

Material
Material:

Goat parchment

Finished products
Finished products:

book covers

Other properties
Category:

Parchment

, Restoration

Minimum order quantity:

as of 1 skin
Below you can see questions that other customers have asked about this product. Do you have a question of your own? Then feel free to ask us using the button below. You decide whether your question may be published.