Heat-seal laminating machine HSM 2.0
with 620 mm working width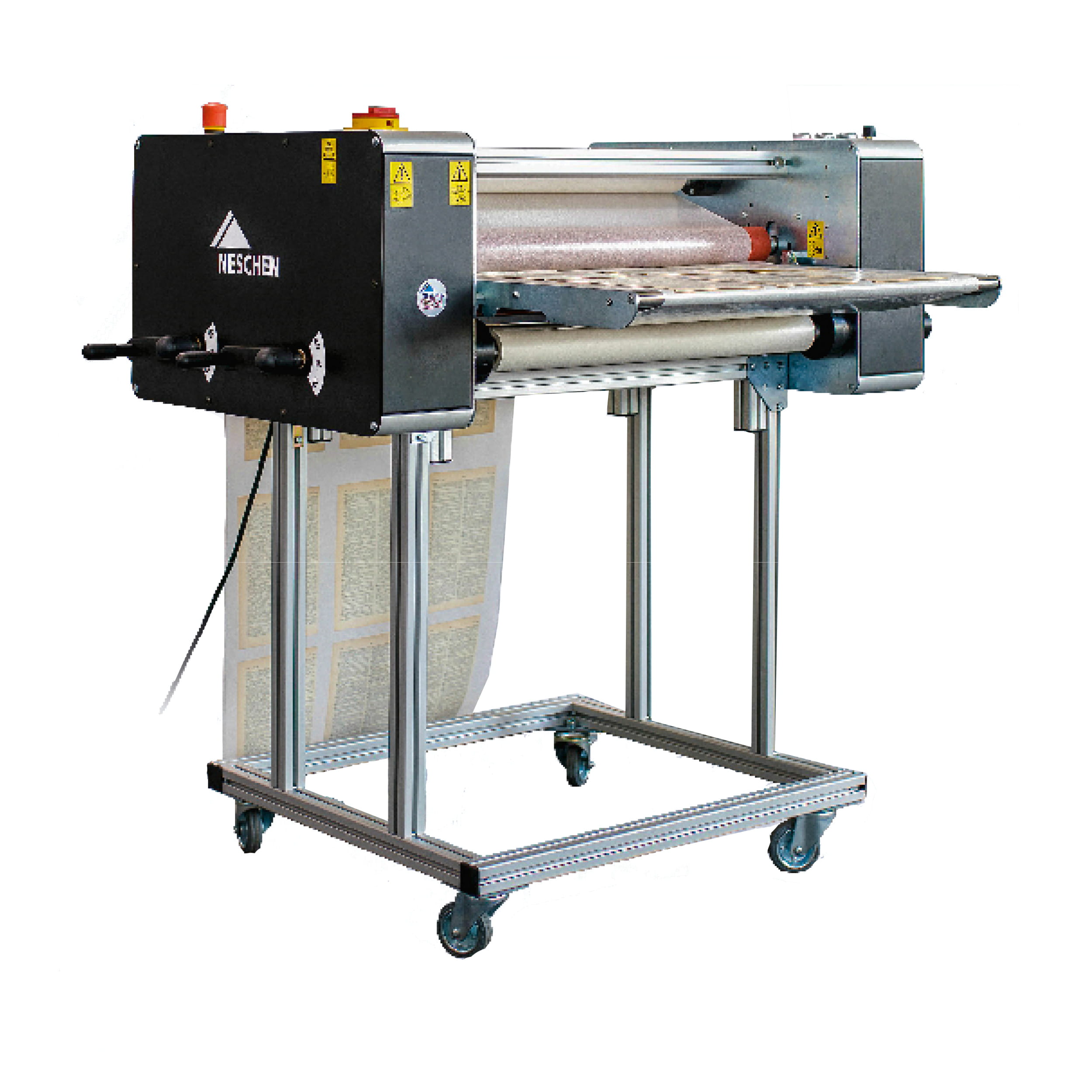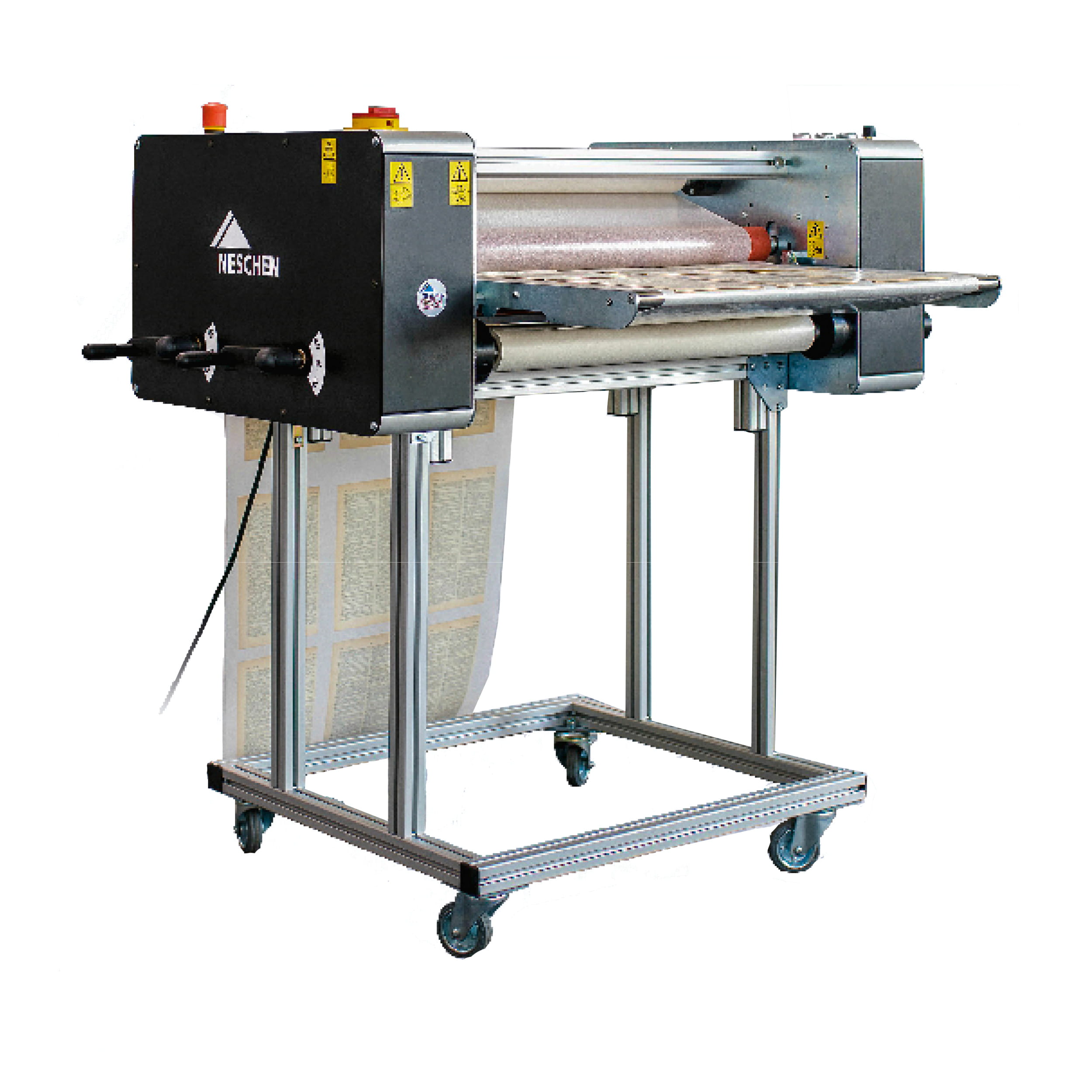 Available, delivery time 3-5 days
Gross total incl.
19% VAT:
Product information "Heat-seal laminating machine HSM 2.0"
With the HSM 2.0, documents can be fully laminated with filmoplast R on one or both sides. The large work table made of smooth stainless steel makes it easy to place the documents. Fragmented documents can be reassembled on the worktable and are then embedded between two layers of filmoplast® R as a whole. The work table can be folded upwards and is held by magnets, making the insertion of filmoplast® R very convenient. With a working width of up to 620 mm, different roll widths of filmoplast® R can be processed with one machine. The speed of up to 2 m / min. can be infinitely adjusted via the user-friendly control panel. The heatable rollers have a maximum working temperature of 150 °C. For optimal output of the laminated documents, the machine is additionally equipped with two pull rollers and a downward slanted delivery table. If necessary, the exit table can be removed and the upper roller can be lifted manually by 20 mm. The material tension for filmoplast® R can be easily adjusted via the brakes located on the outside. The HSM 2.0 is supplied with a practical base frame on castors and has a light barrier with self-diagnosis.
Application: for one- or double-sided allover embedding of documents and magazines with Filmoplast R
Properties of "Heat-seal laminating machine HSM 2.0"
Dimensions
Working width (in mm):

620

Technical details
Speed:

max. 200 cm / min.

Connectors
Electric power:

2900 W

Power supply:

230 V / 50 - 60 Hz (AC)

Other properties
Category:

Laminating and foliating machines
https://www.schmedt.de/ww2000/pdf/e-hsm_2.0.pdf
Below you can see questions that other customers have asked about this product. Do you have a question of your own? Then feel free to ask us using the button below. You decide whether your question may be published.
Filmoplast R | transparent
heat-seal coated Japanese paper - 9.5 gsm
Width (in mm) [5] : 20, 310, 410, 620, 930
Roll Length (in m) [2] : 50, 200
Version [2] : Roll in dispenser box, Roll