Rubber cord, round | 1,8 mm thick
braided with coloured thread
Colour: 115 - light blue | Roll length (in m): 25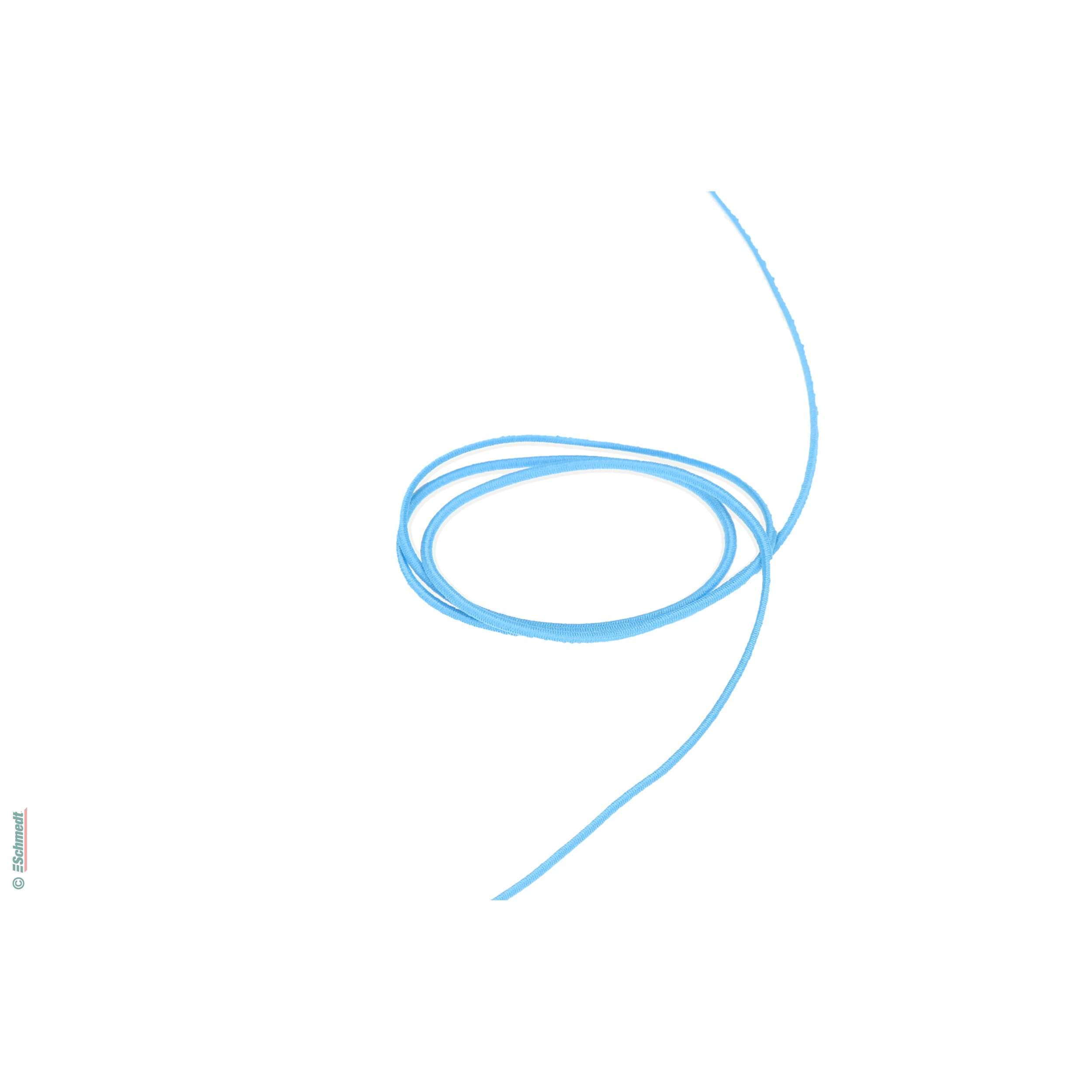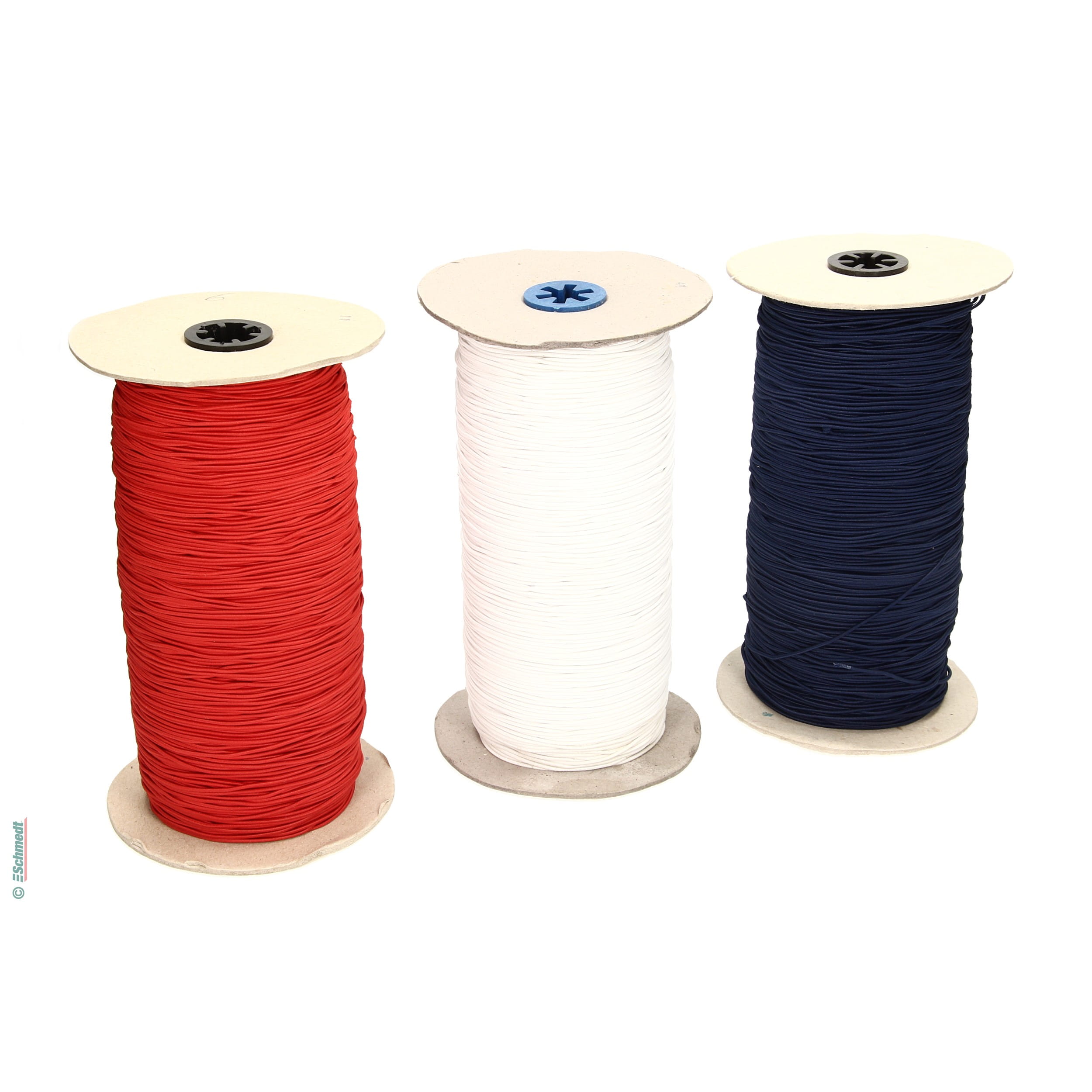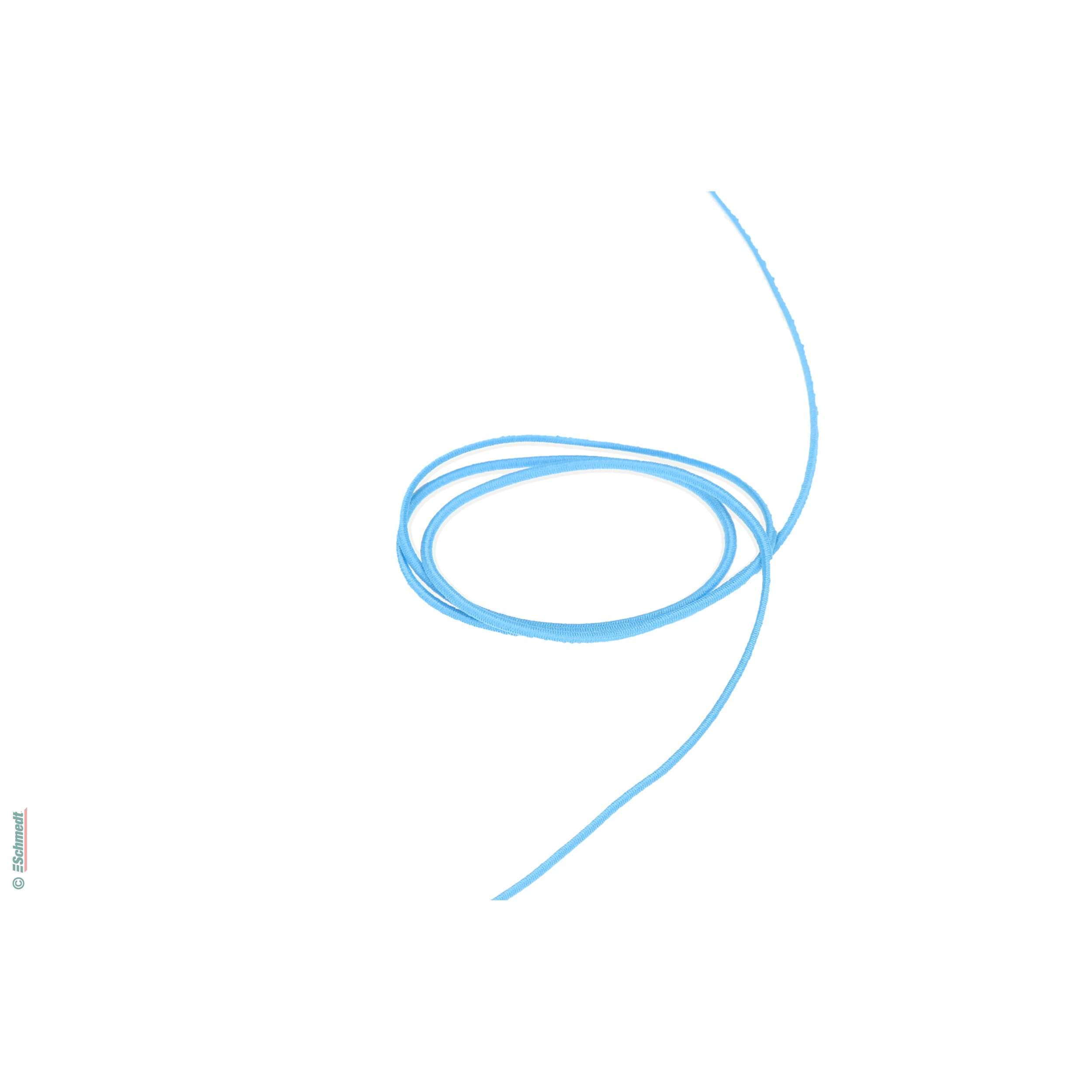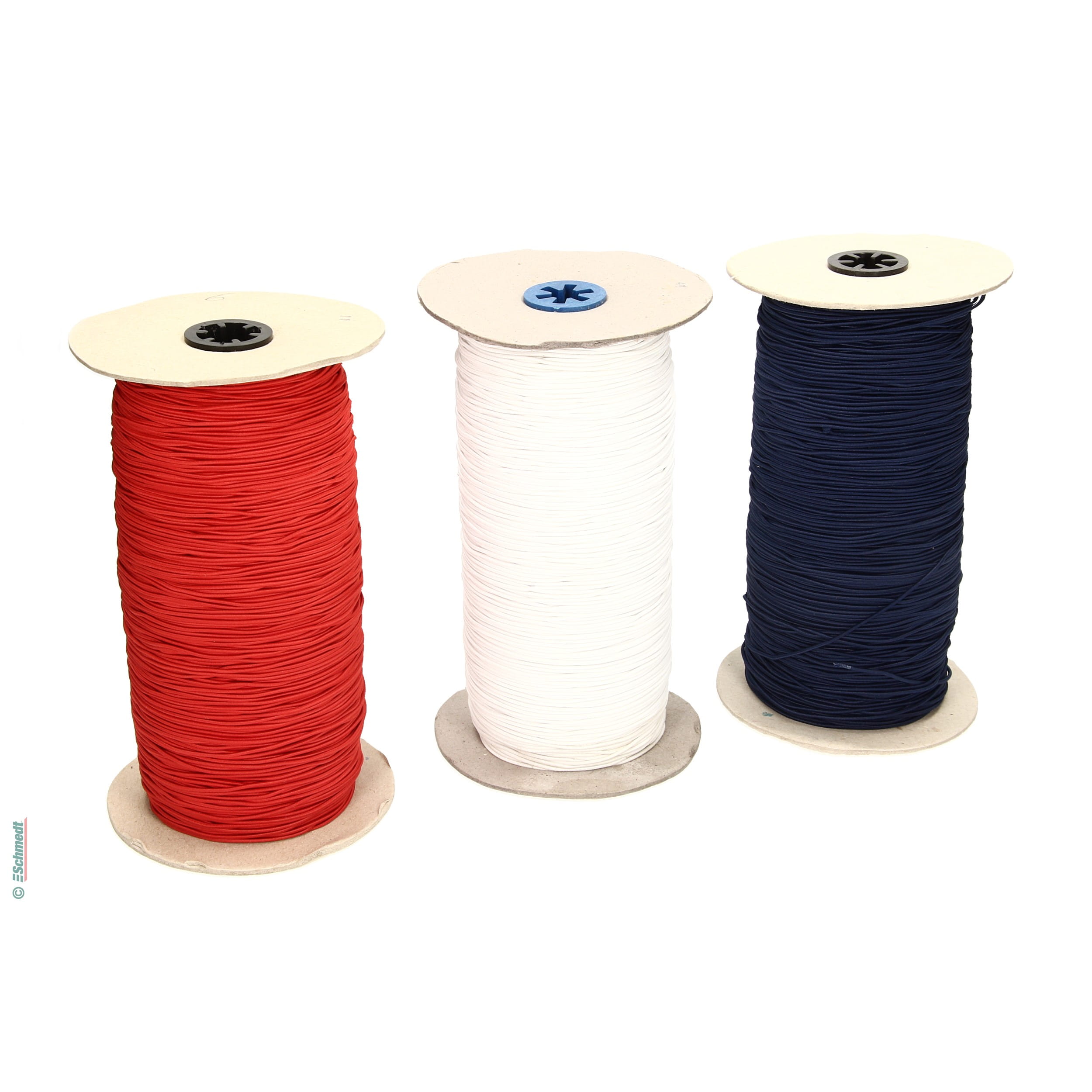 In stock, deliverable at short notice
Gross total incl.
19% VAT:
Item number:
51805115
Colour: 115 - light blue

Roll length (in m): 25
Product information "Rubber cord, round | 1,8 mm thick"
Elastic cord for binding and closing books, diaries, folders, files, menus, invitations etc., for fixing labels, as holding strap for masks and much more.
May also be equipped with metal barbs (item 5390-99X) or metal clips to make rubber rings (item no. 5391-99X), e. g. with our barb pliers (item 5392-001)
Properties of "Rubber cord, round | 1,8 mm thick"
Dimensions
Thickness in mm:

1,8

Material
Material:

Polyester

Finished products
Finished products:

menus

, diaries

, folders

, boxes

Other properties
Category:

Rubber cords

Ecological features:

elastic

Minimum order quantity:

as of 1 piece

Version:

Short roll
Below you can see questions that other customers have asked about this product. Do you have a question of your own? Then feel free to ask us using the button below. You decide whether your question may be published.