Sample book, complete
all sample cards + catalogue marbled / decorated papers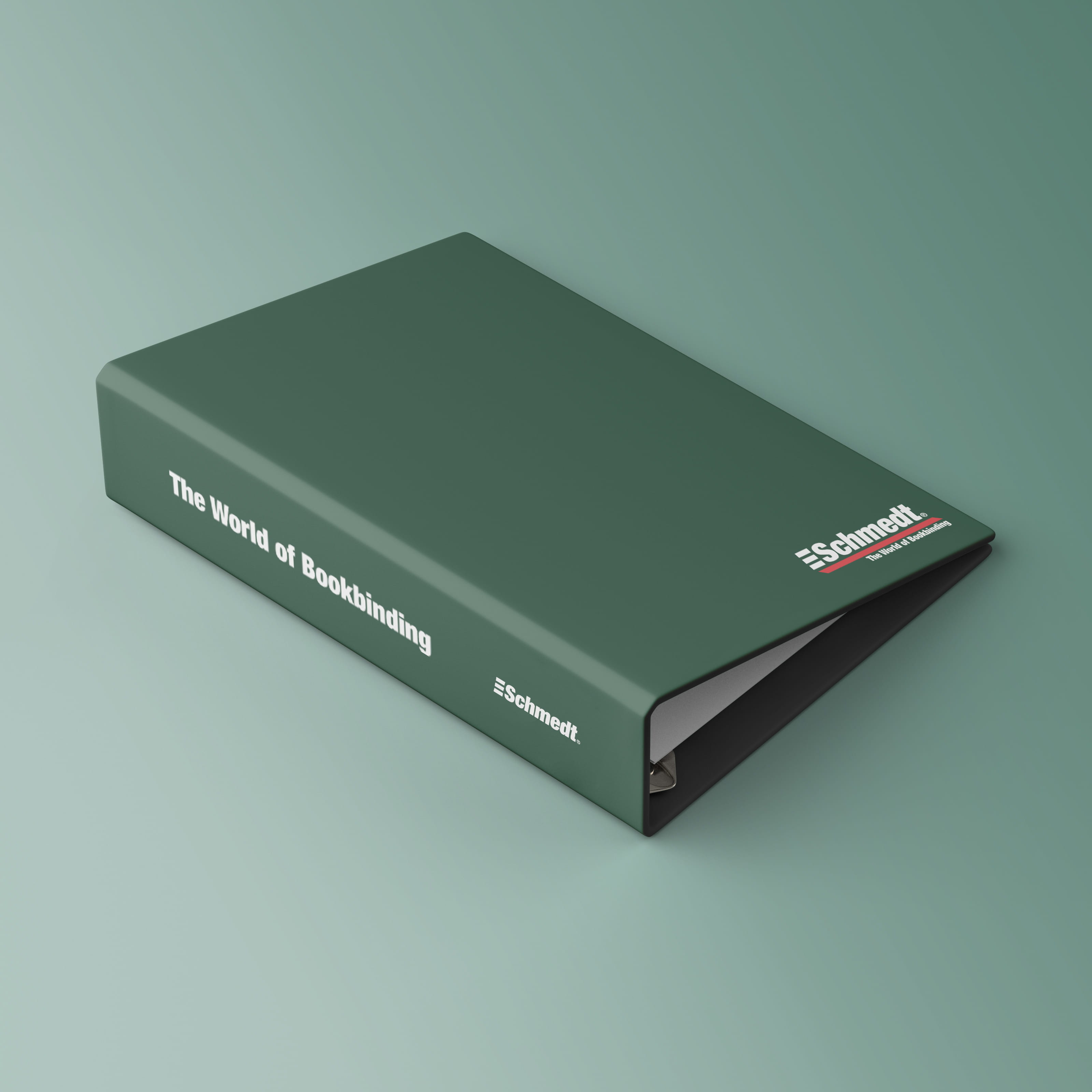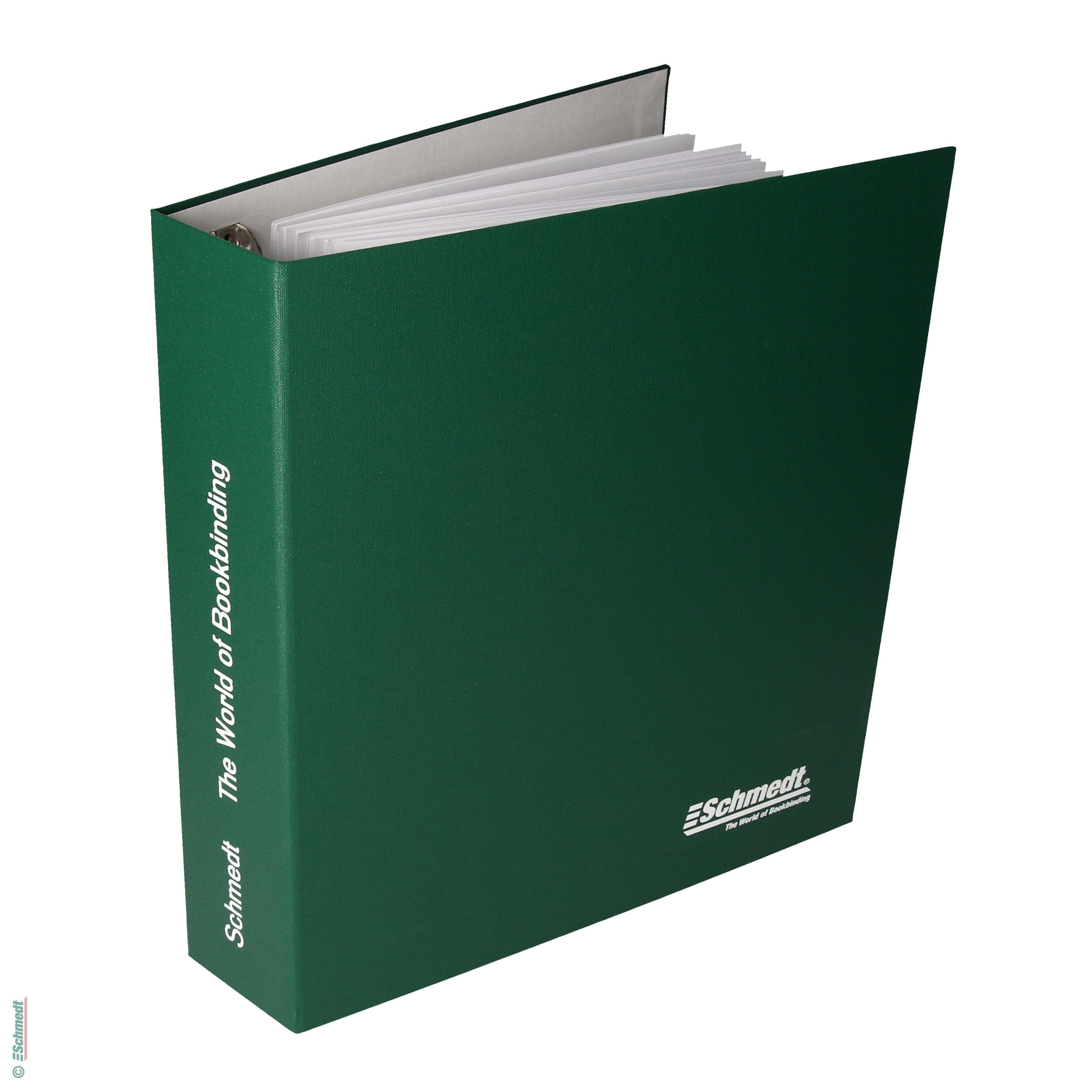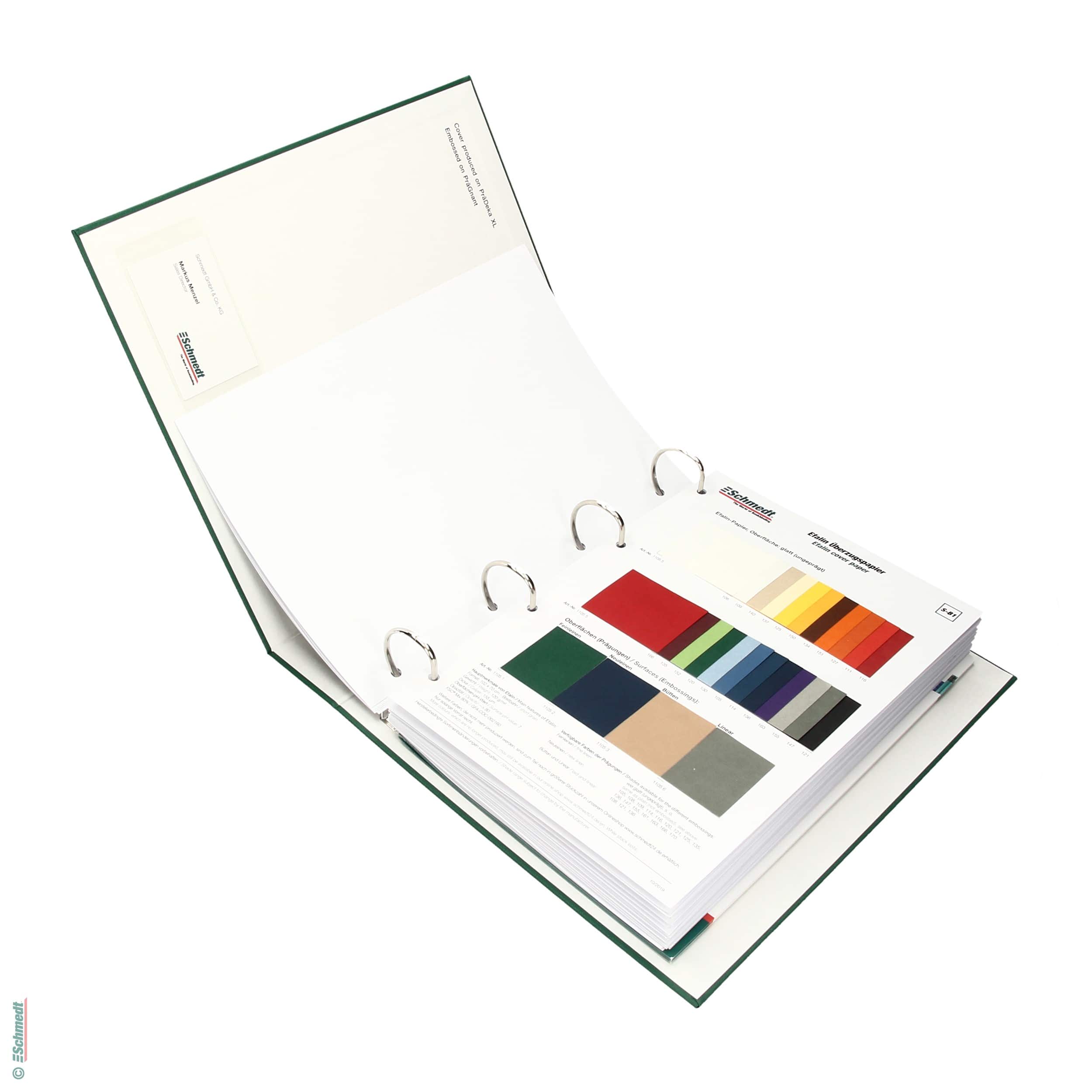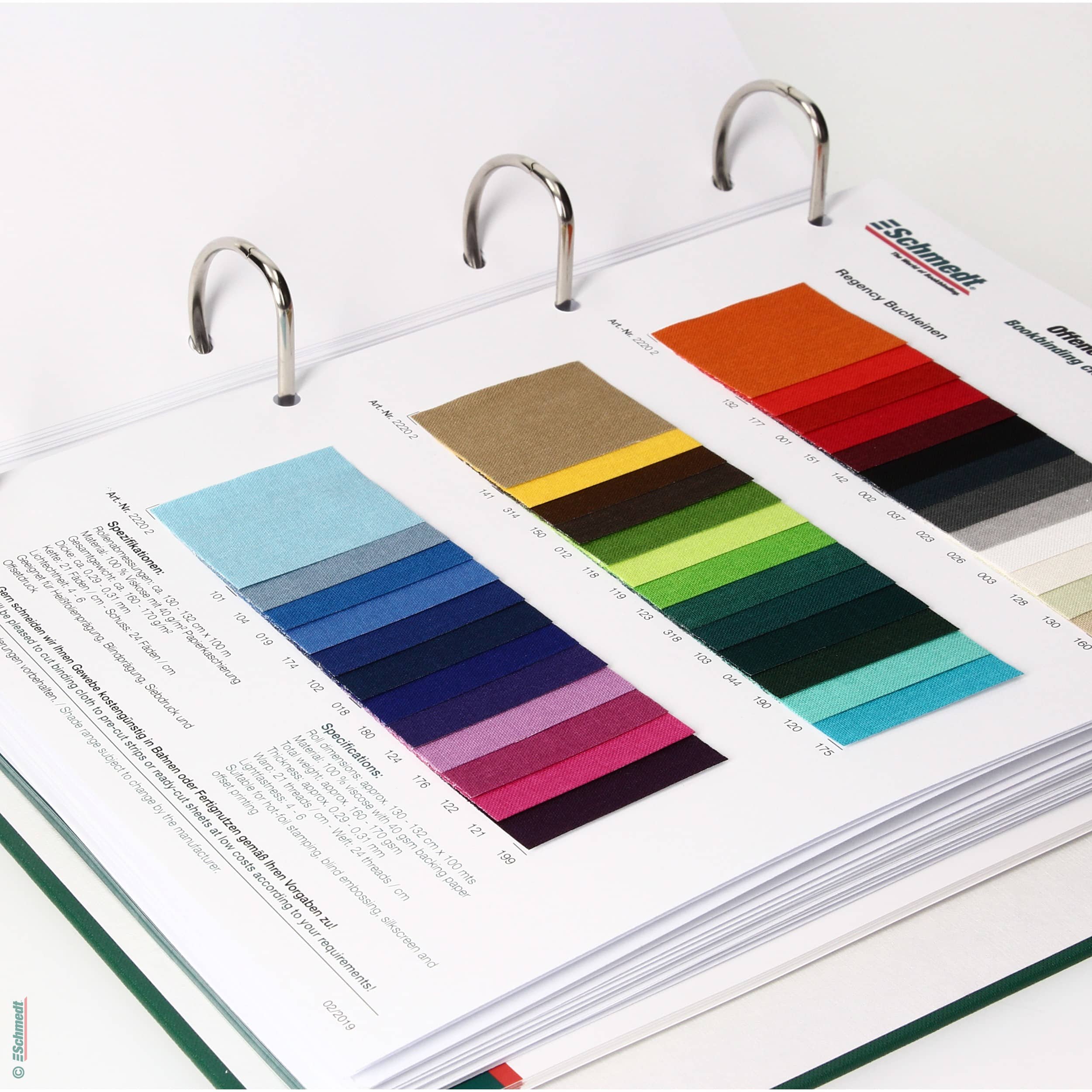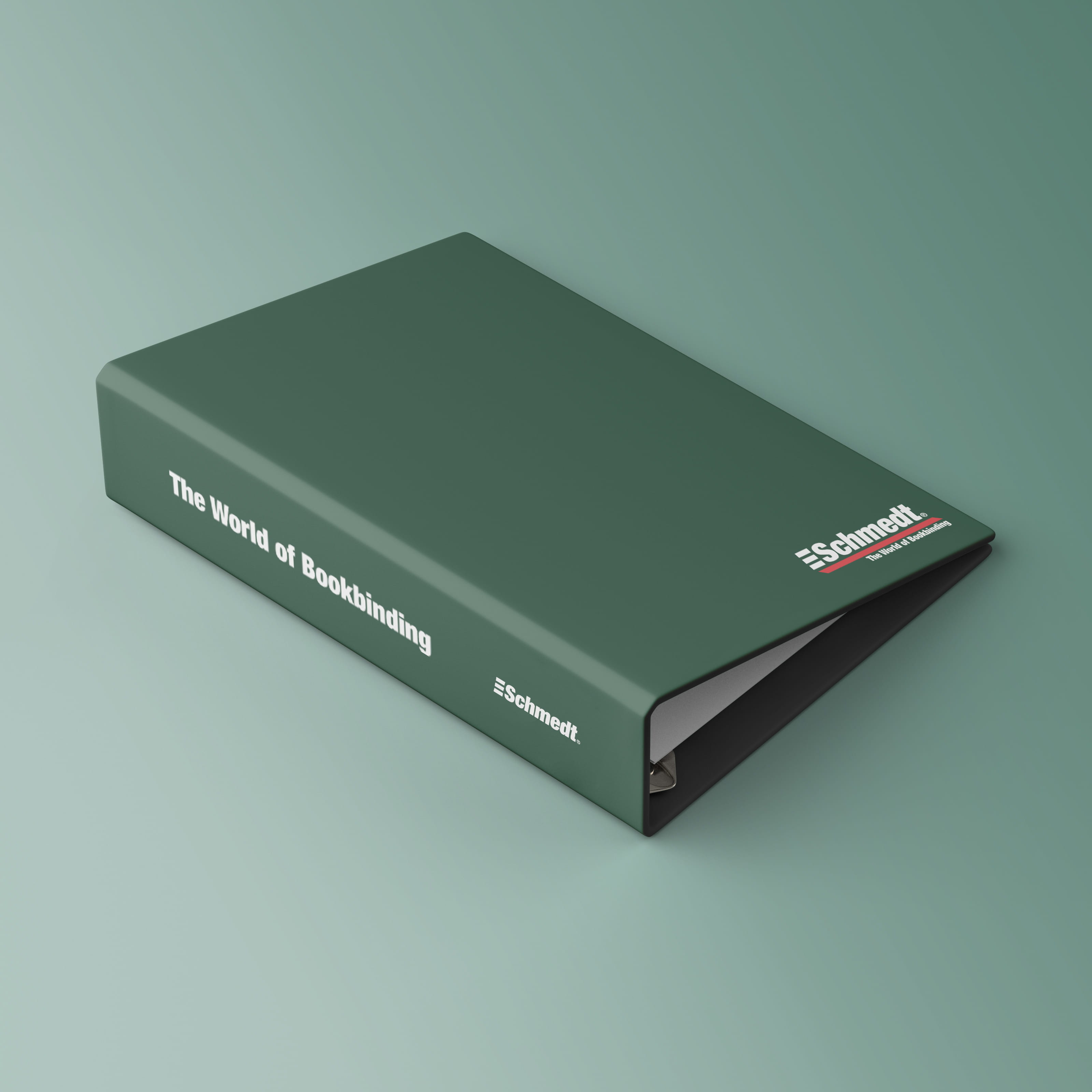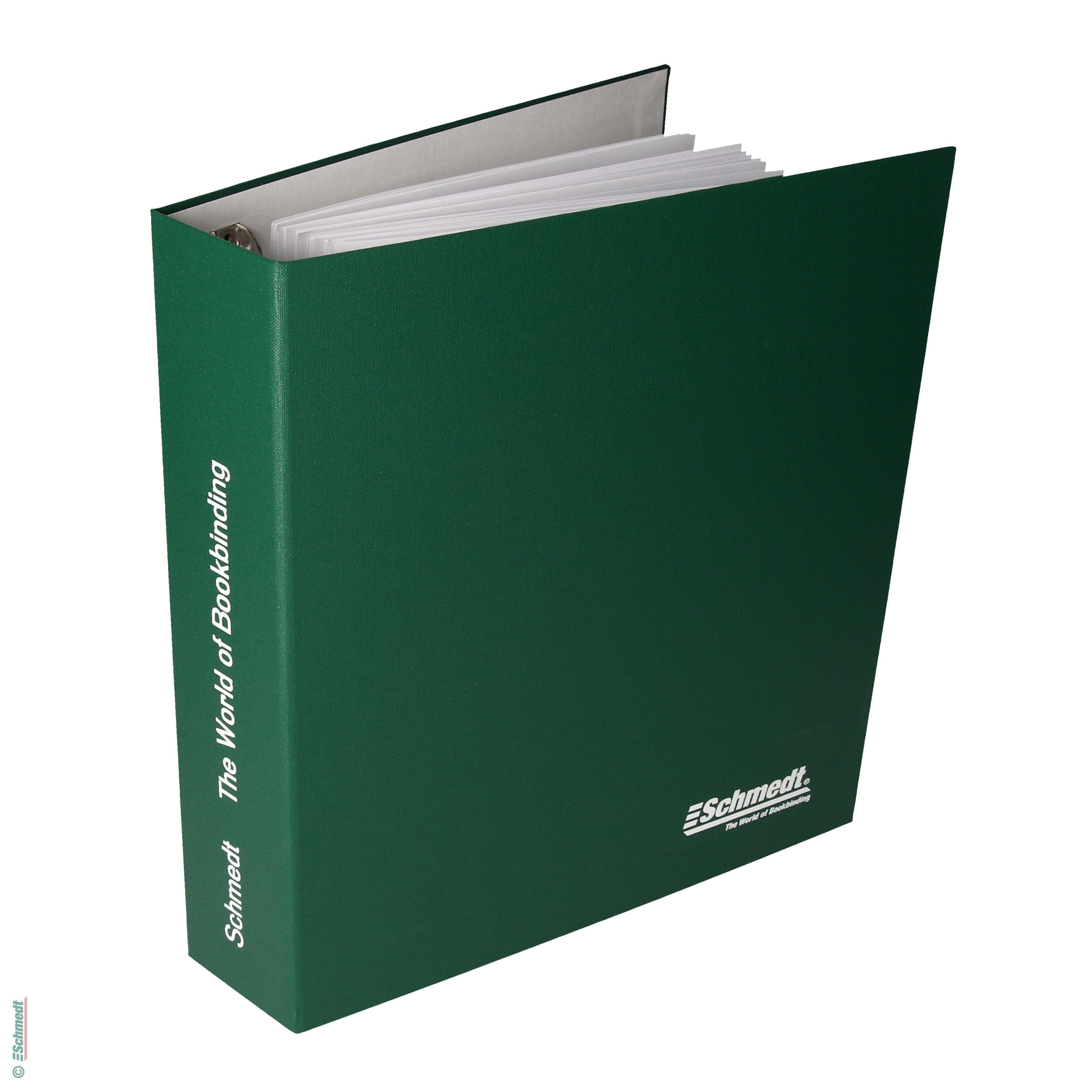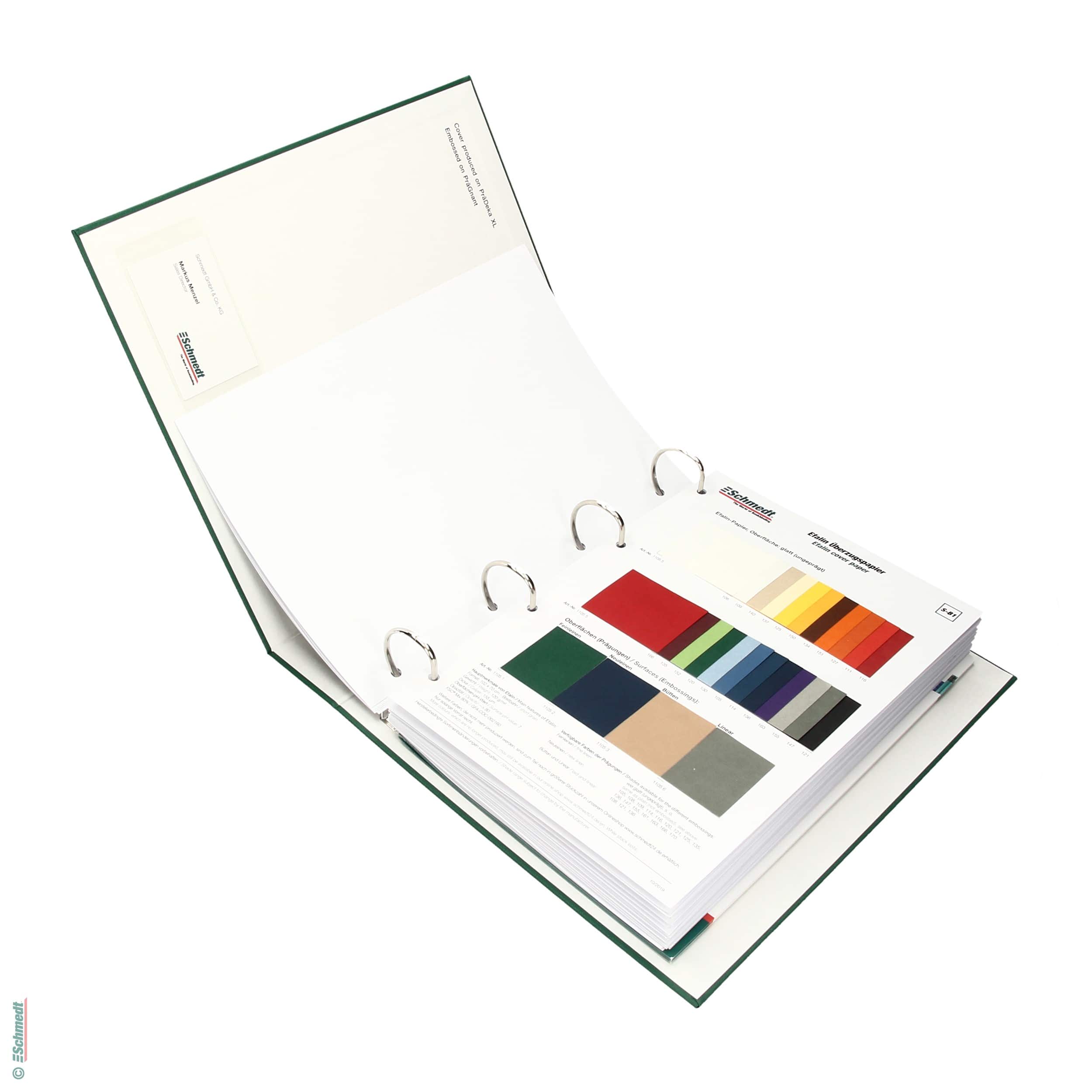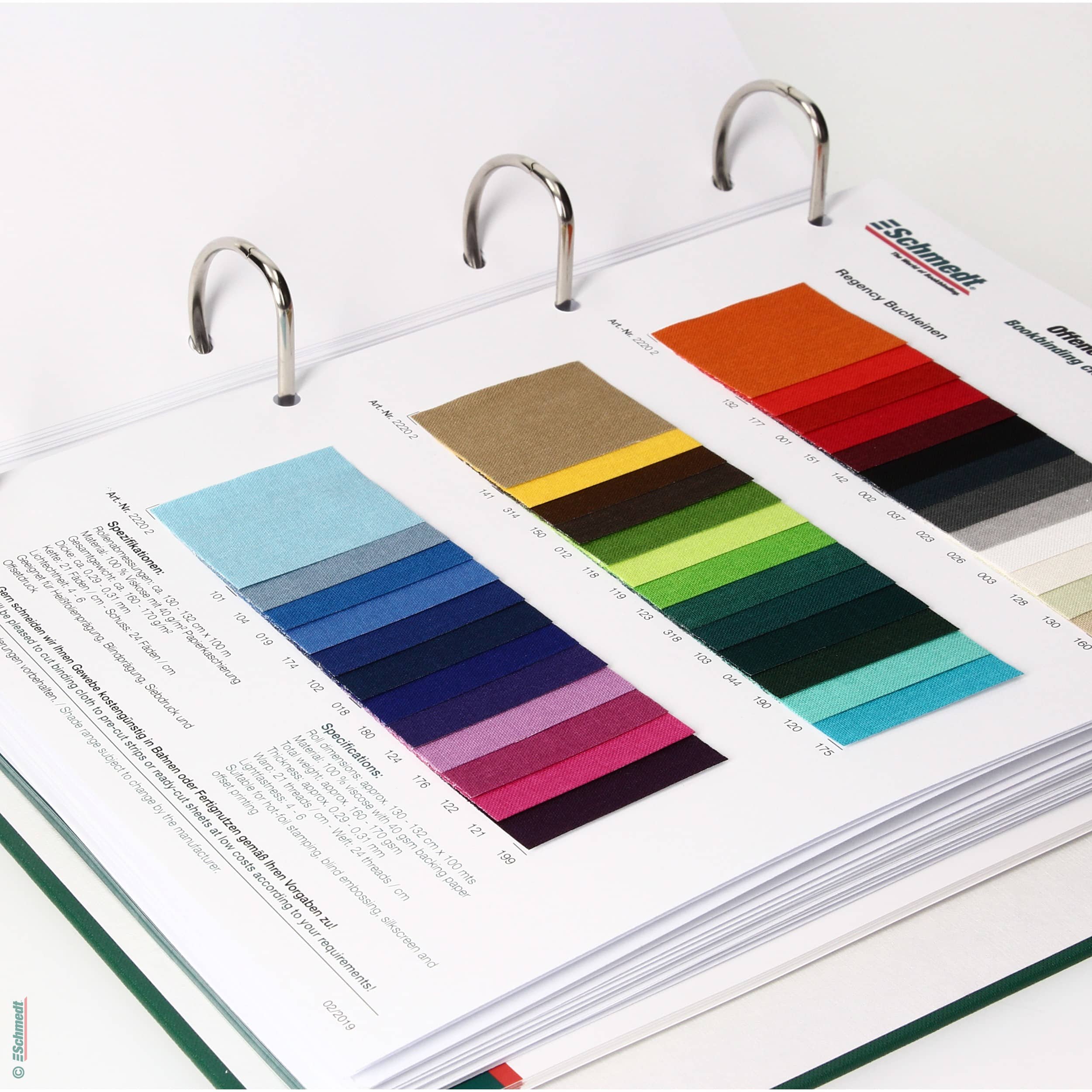 Available, delivery time 0-2 days
Gross total incl.
19% VAT:
Product information "Sample book, complete"
Folder with sample cards of End papers and deckle-edge papers, cover papers, Japanese papers, cardboard, printable cloths, coated and uncoated cloth, faux leather, natural linen, technica materials such as mull, calico, non-wovens, bonded leather, vegan apple leather, genuine leather, hot-stamping foils, headband and bookmark as well as our special catalogue on decorative and marbled papers.
Properties of "Sample book, complete"
Technical details
Type:

Catalogue decorated and marbled papers

, S-A1 Endpaper, laid

, S-A2 Endpaper, wove

, S-A3 Deckle-edge papers Ingres

, S-A4 Bugra and hand-made deckle edge papers

, S-B1 Efalin paper

, S-B2 Elephant hide, cloudy marbled and velours paper

, S-B6 Nebelhorn cover paper, leatherette paper

, S-B7 Madera, Kork (cork)

, S-C4 Japanese paper, glassine paper

, S-D1 Folder and cover board

, S-D2 Photo / Mat board

, S-E0 Digital Print Cloth

, S-E1 Jeans linen, Crinkle, Palast

, S-E3 Imperial

, S-E4 Raw and natural linen

, S-E5 Regency

, S-E6 Alsace N + G

, S-E7 Savanna

, S-E9 Ora

, S-F1a Englisch Buckram 1/2

, S-F1b Englisch Buckram 2/2

, S-F1c Englisch Buckram Matt, Neon, Metallic

, S-F2 Buckingham, Chelsea, Balmoral

, S-F3 Leather cloth

, S-G1 Calico, map cloth, crepe paper

, S-G2 Mull, backliner, Molton, Tyvek

, S-G3 Nonwovens

, S-H1 Capra goat skin

, S-H2 Oase goat skin

, S-I2 Eurobond

, S-I3 Taratan II + Excel-Tan

, S-I4 Excel-Tan + ReNatura

, S-J1 Hot-stamping foils metallic

, S-J2 Hot-stamping foils mat

, S-K1 Headband 1/2

, S-K2 Headband 2/2

, S-L1-Page-marking ribbon

Other properties
Category:

Samples
---
Sehr gut produkt. Schnell Lieferung
Ware wie beschrieben, toll
Punktabzug für den Preis, ansonsten sehr gut
Below you can see questions that other customers have asked about this product. Do you have a question of your own? Then feel free to ask us using the button below. You decide whether your question may be published.