Sample card Hot-stamping foil, metallic
Type S-J1 Hot-stamping foil 1/2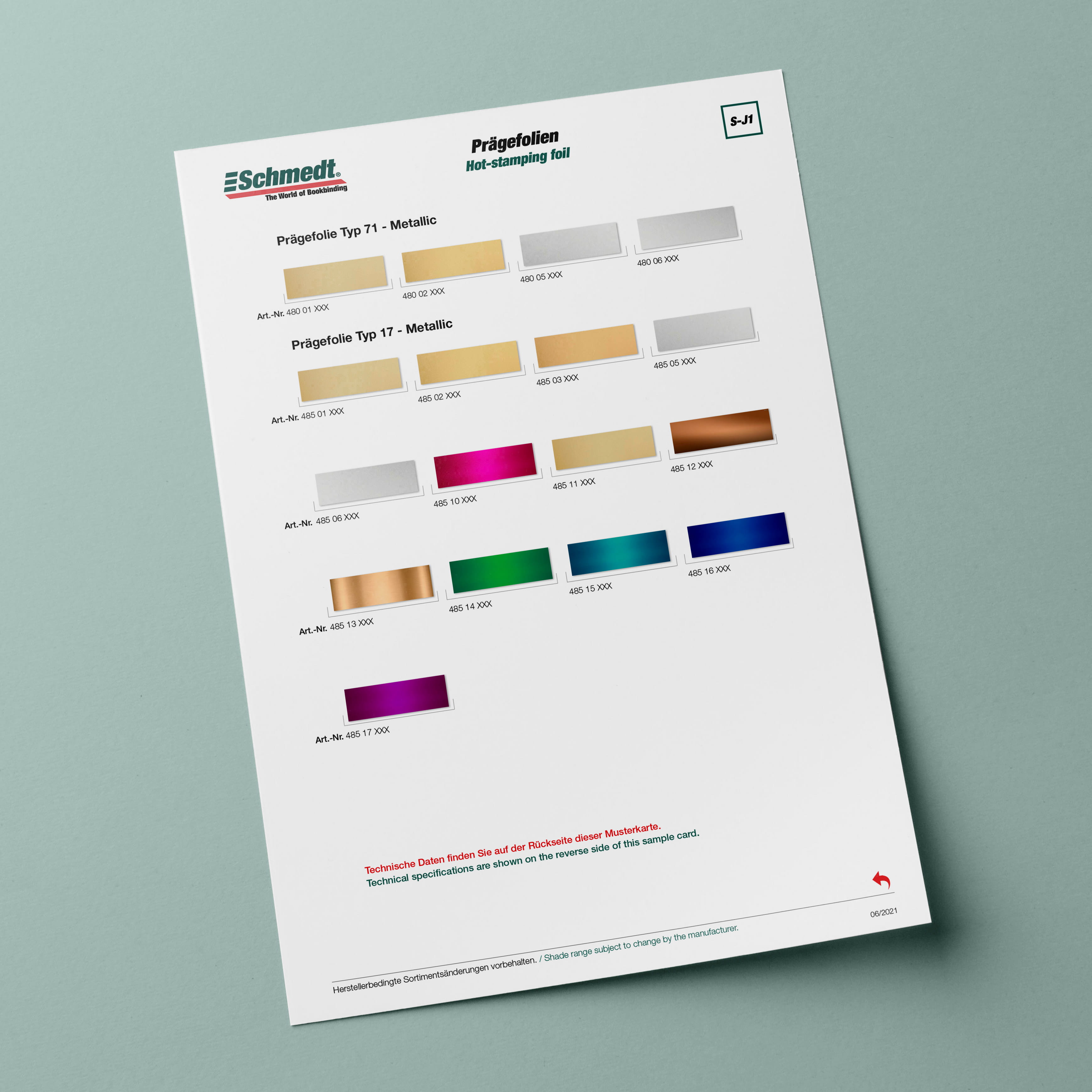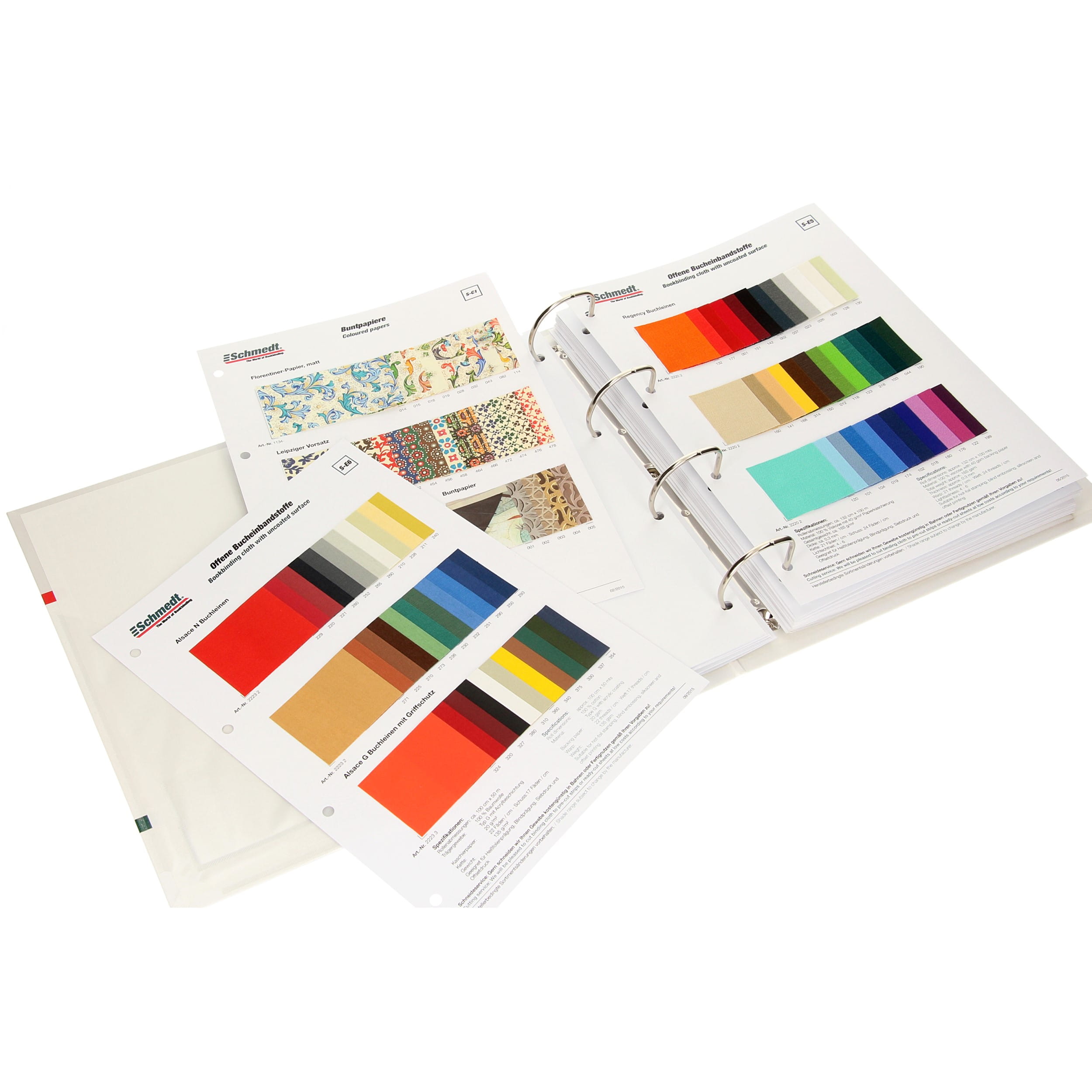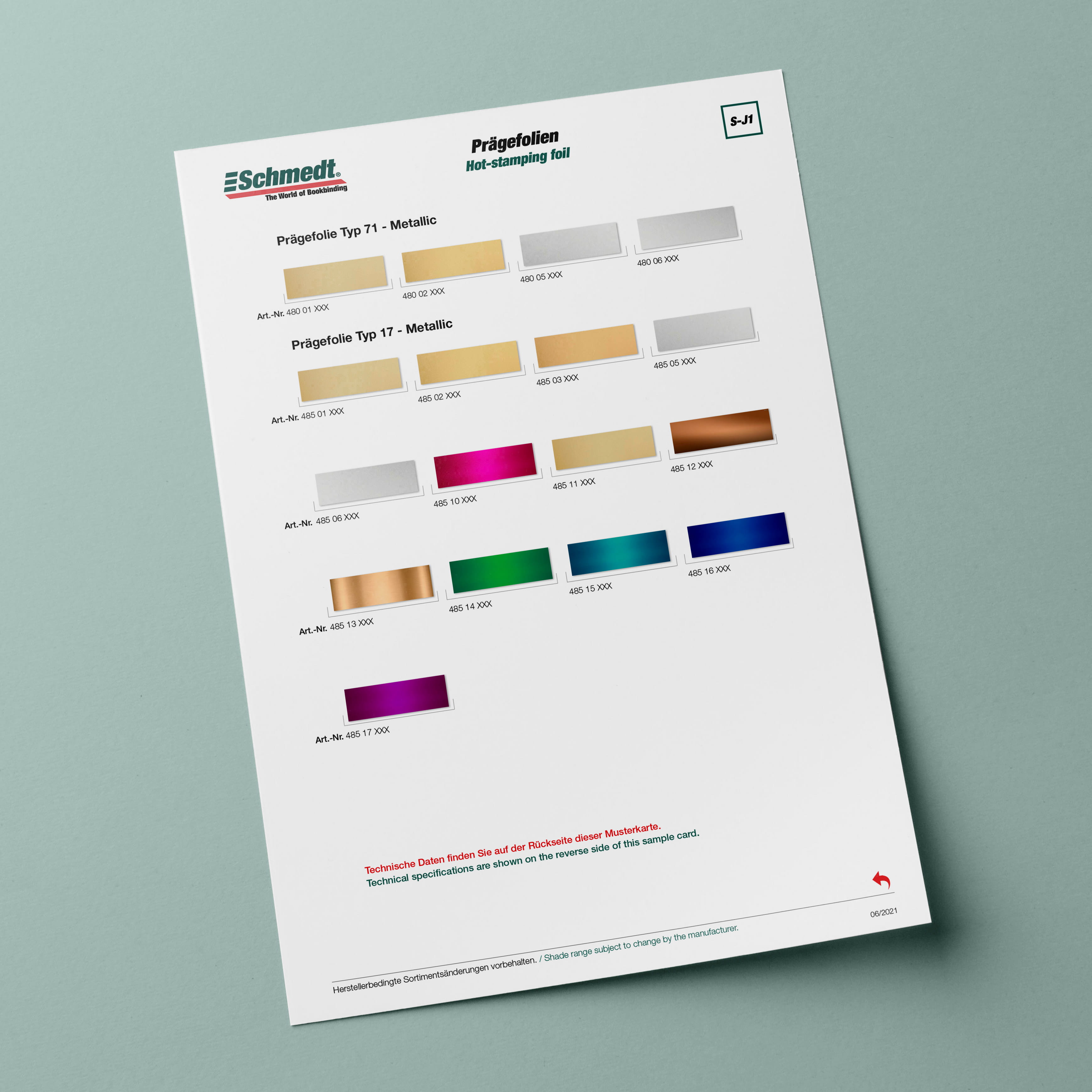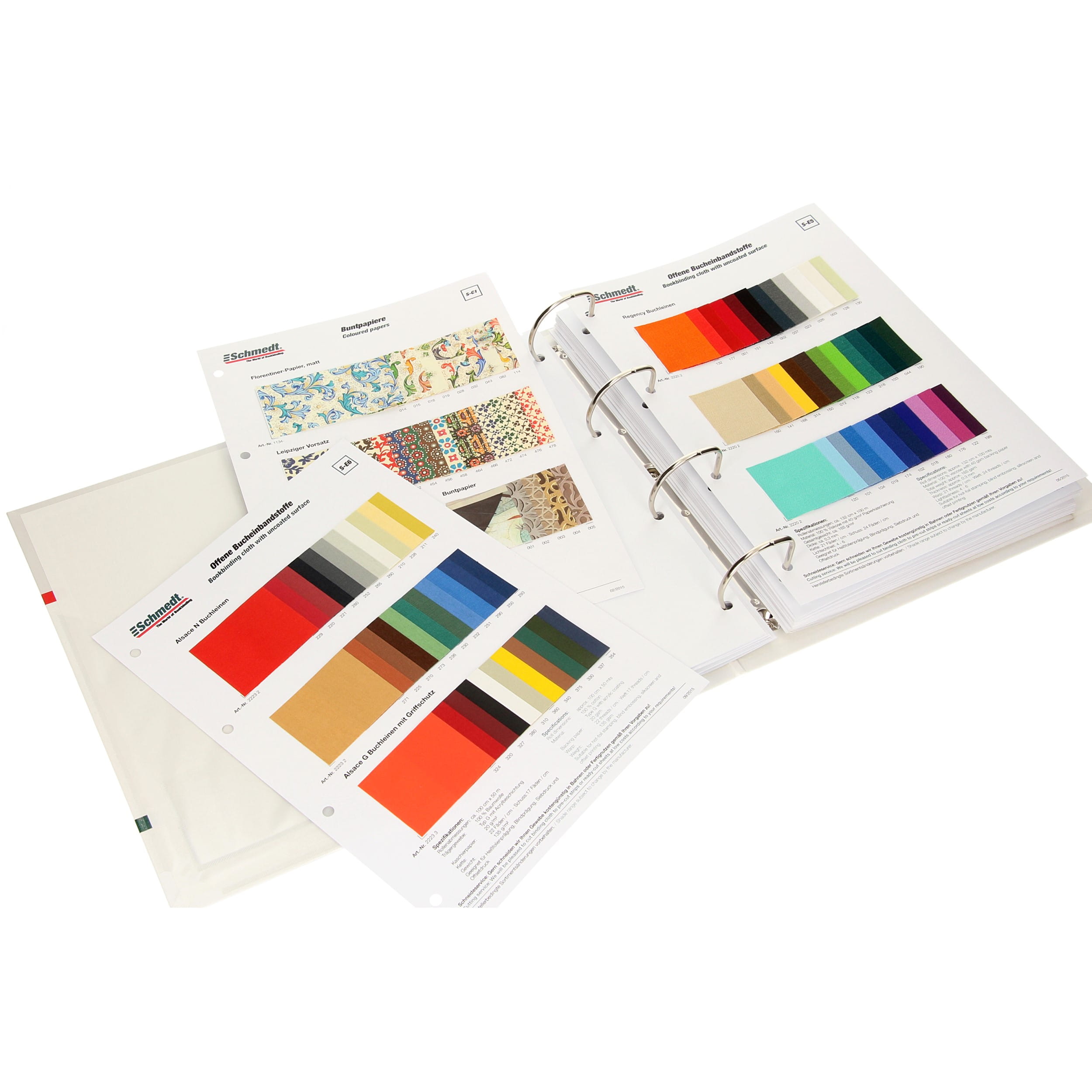 In stock, deliverable at short notice
Gross total incl.
19% VAT:
Product information "Sample card Hot-stamping foil, metallic"
Often it is difficult to show all the nuances of a material in pictures. Therefore, we have started early to make sample cards for many of our materials themselves. With the help of this sample card for Hot-stamping foil, metallic, we give you an overview of our materials. You also have the opportunity to see and feel the different materials in reality. Often it is only through this that you can ensure that the material is the right one for your project.
All sample cards
Properties of "Sample card Hot-stamping foil, metallic"
Technical details
Type:

S-J1 Hot-stamping foils metallic

Other properties
Category:

Hot-stamping foil

, Samples
Below you can see questions that other customers have asked about this product. Do you have a question of your own? Then feel free to ask us using the button below. You decide whether your question may be published.