Corner clamp, 90°
based on the original design by Marcelo Castillo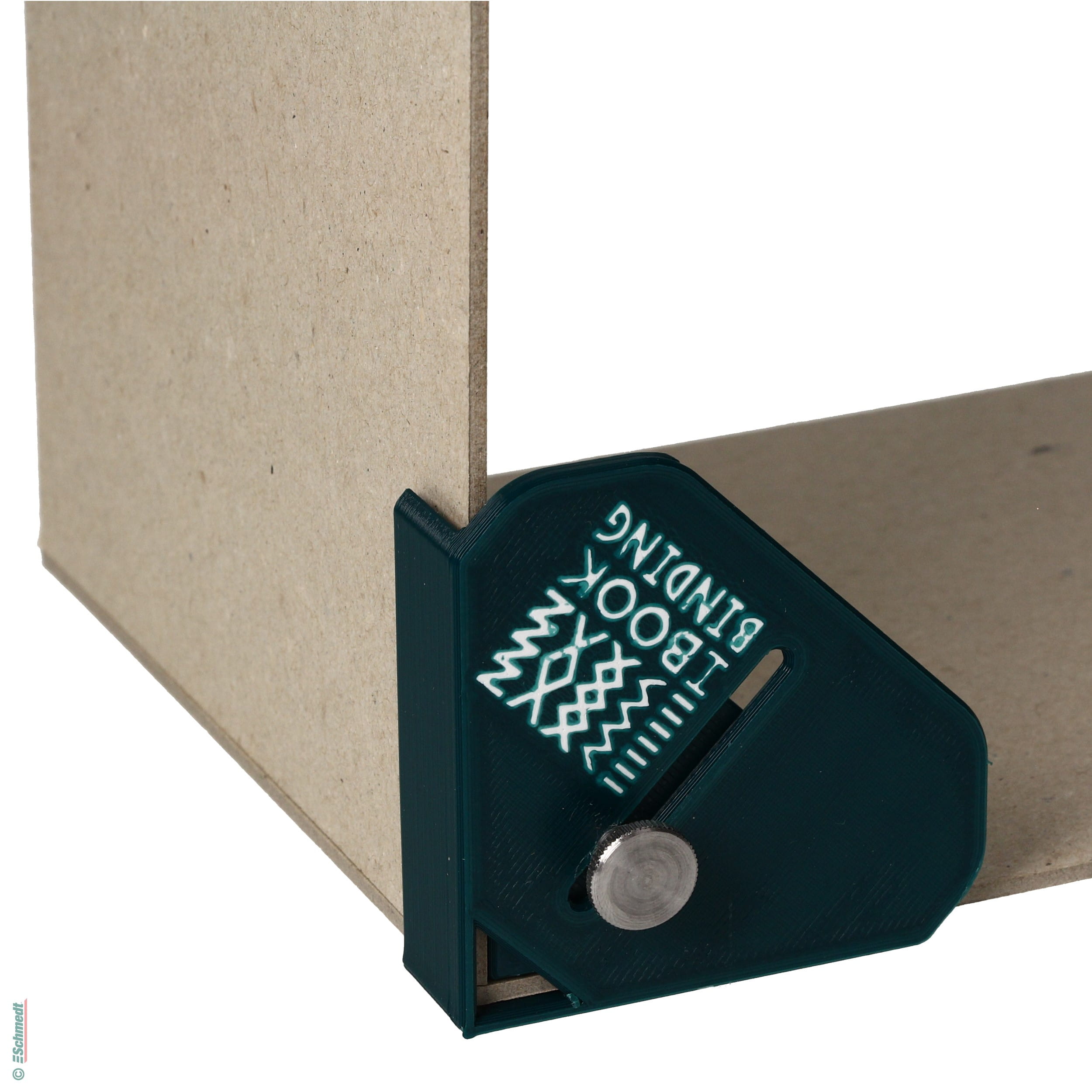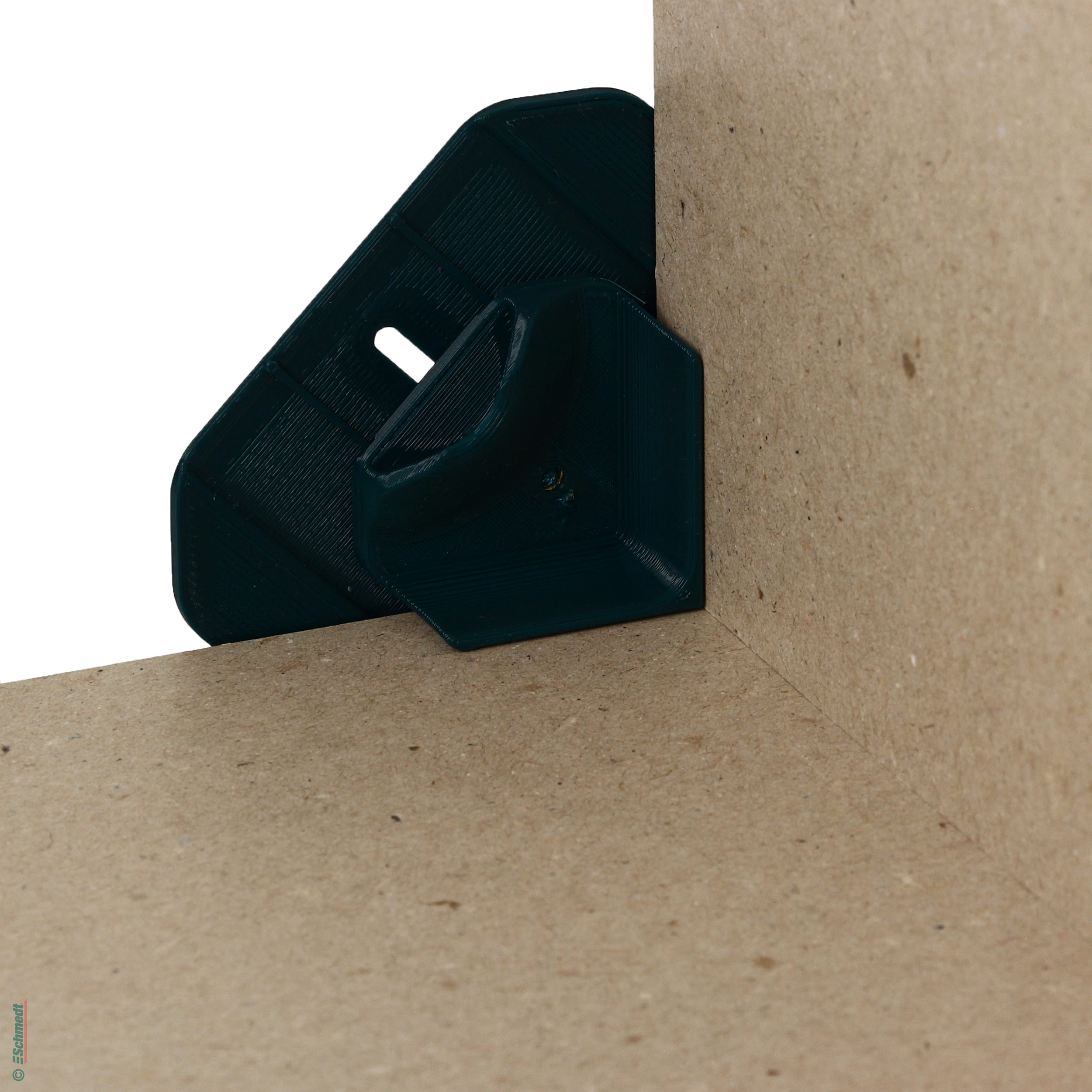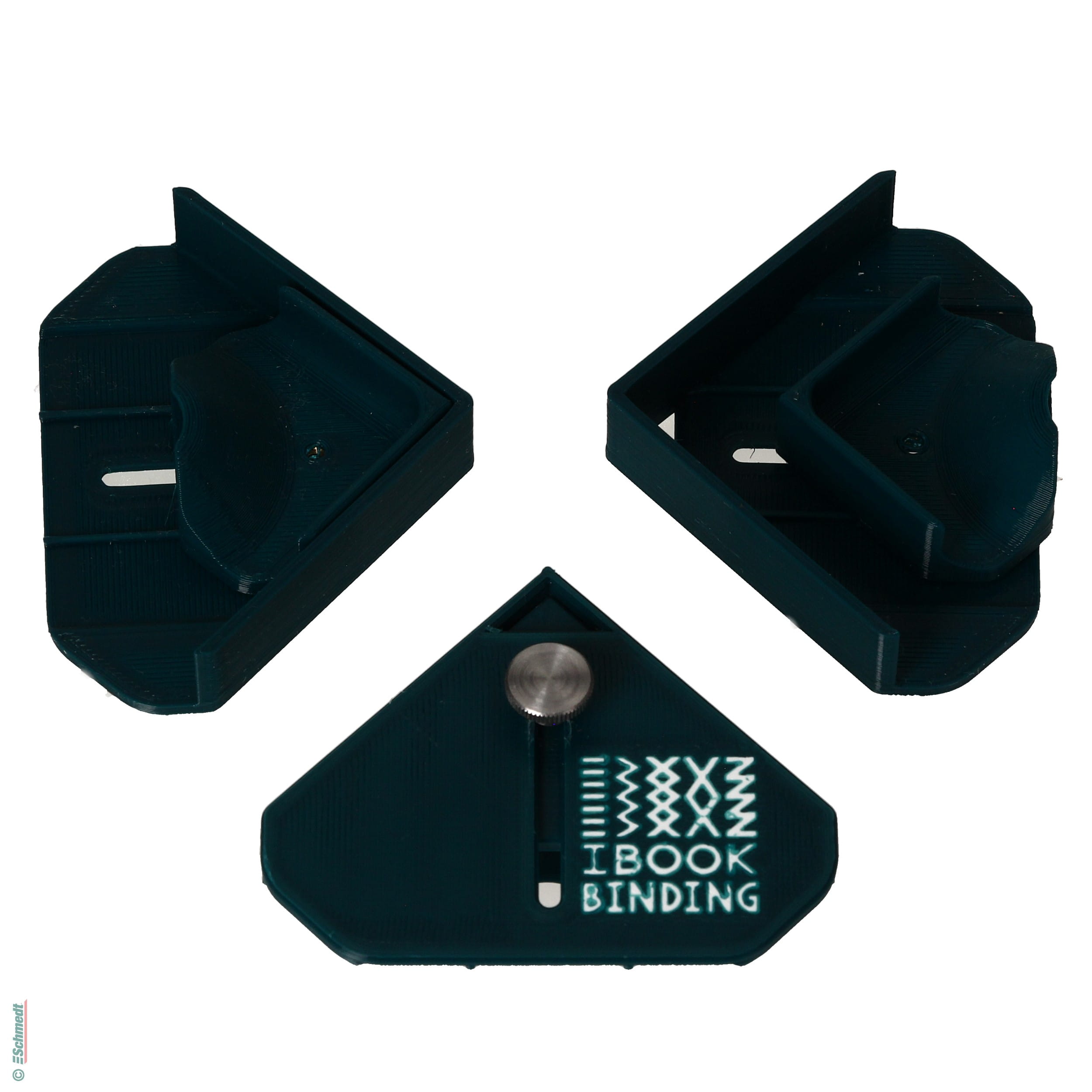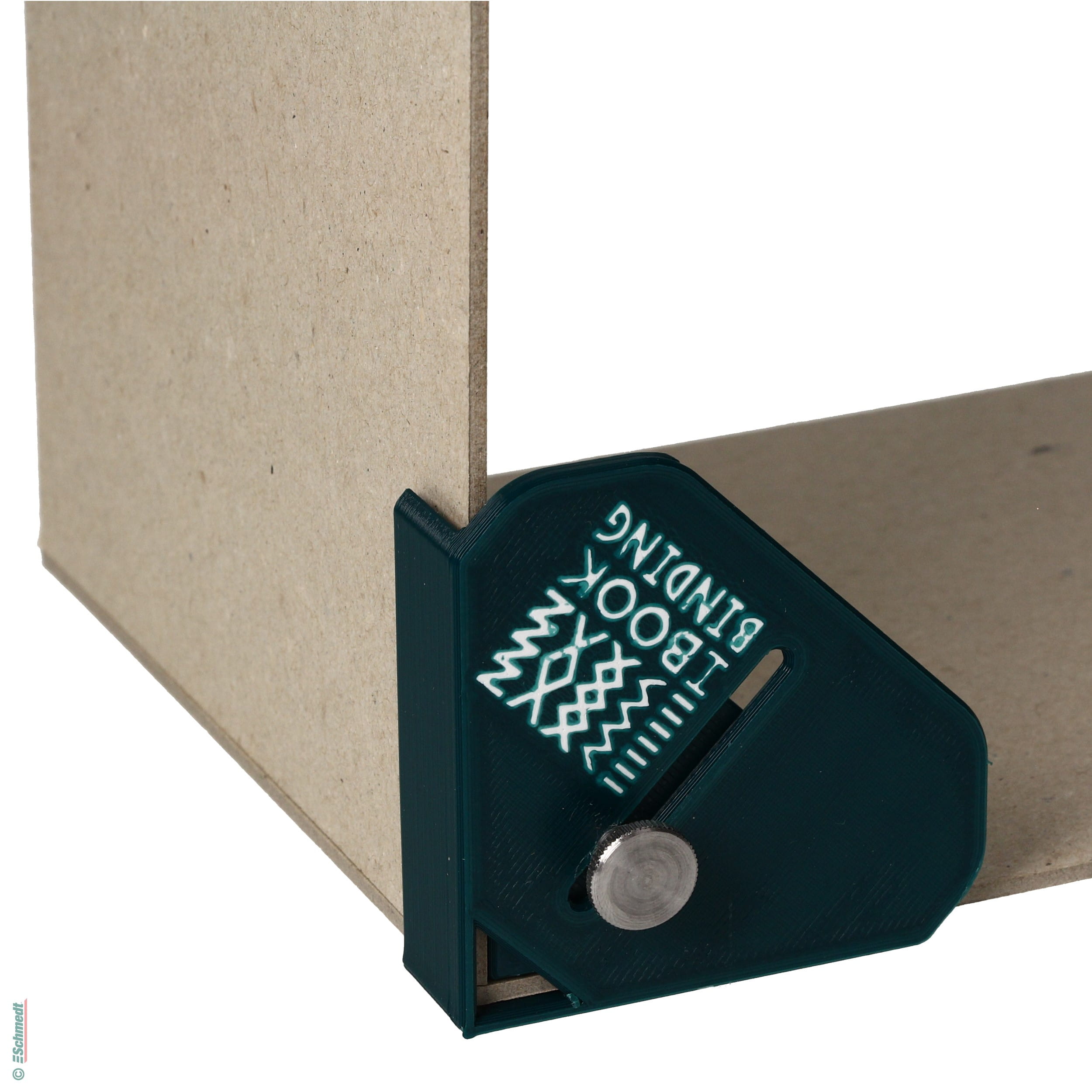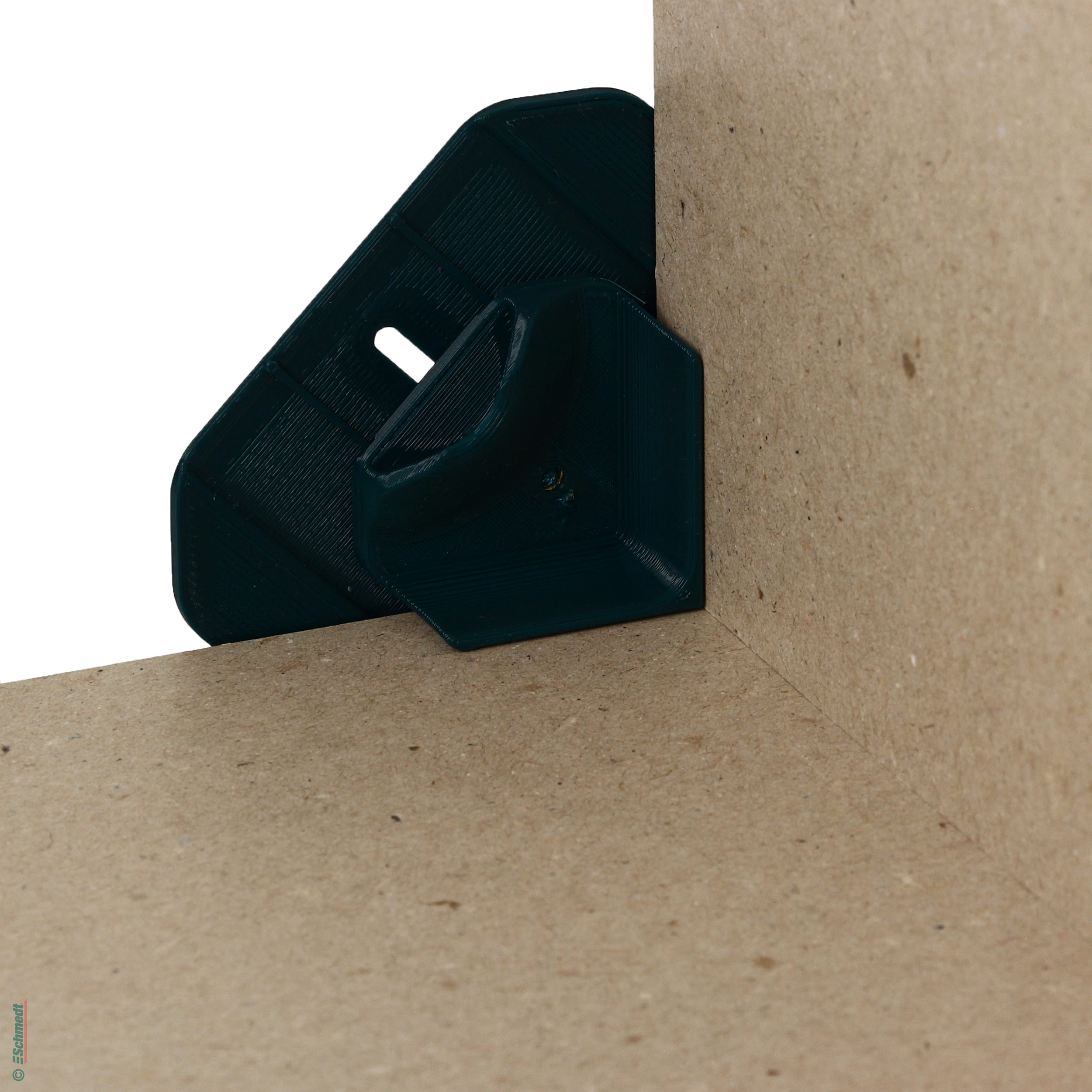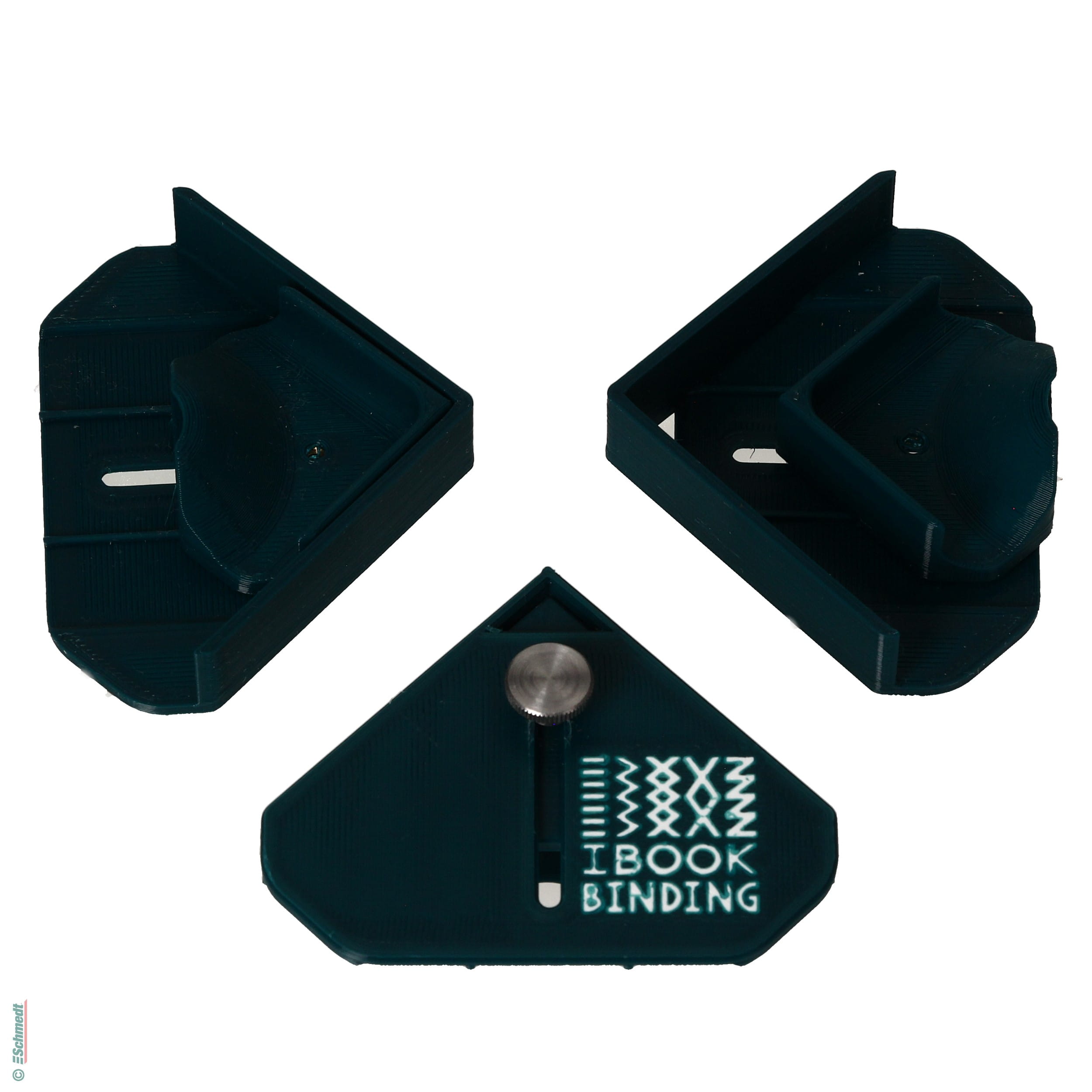 In stock, deliverable at short notice
Gross total incl.
19% VAT:
Product information "Corner clamp, 90°"
This smart and simple tool allows you to have perfect 90-degree angles when making boxes. What's even better, it makes the process hassle-free and saves time!
Metal screw provides enough tension so that the clamp wouldn't slip and will hold the corner properly while the glue dries.
An opening at the tip of the corner allows you to check if pieces of cardboard are connected perfectly.
To apply even more pressure, the movable part has a special thumb-holder. And rails will guarantee that the angle is always perfectly straight!
Version : 3D printed
Colour : green
Leg length (in mm) : 55
Height (in mm) : 15
Application: Helpful tool when making boxes and cases, e. g. when gluing.
Properties of "Corner clamp, 90°"
Dimensions
Height (in mm):

15

Leg length (in mm):

55

Colour
Colour:

green

Other properties
Category:

Box-making

, iBookBinding Tools

Minimum order quantity:

as of 1 piece

Version:

3D printed
Below you can see questions that other customers have asked about this product. Do you have a question of your own? Then feel free to ask us using the button below. You decide whether your question may be published.