Rubber cord, lurex-braided
Thickness: approx. 1 mm
Colour: 201 - gold metallic | Roll length (in m): 100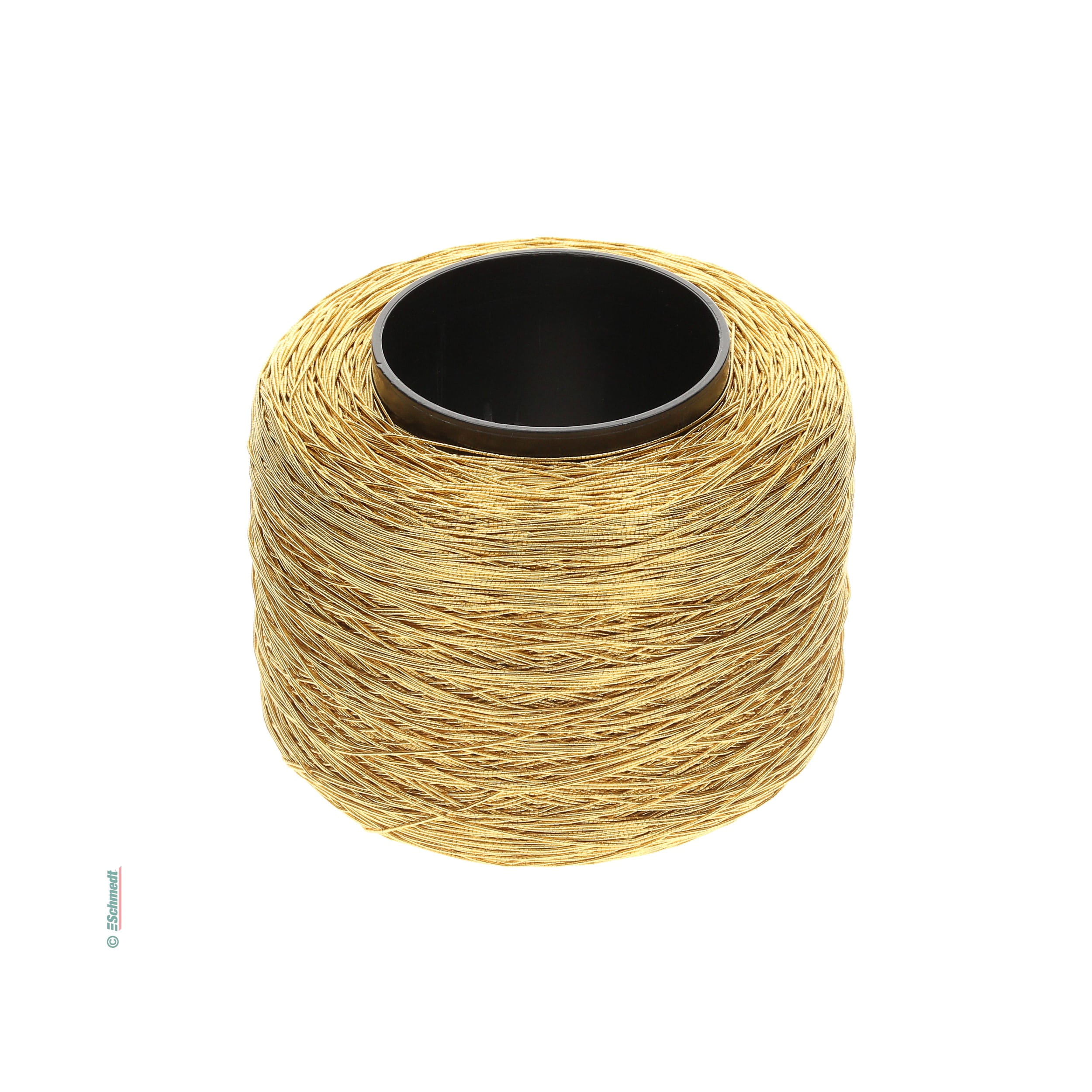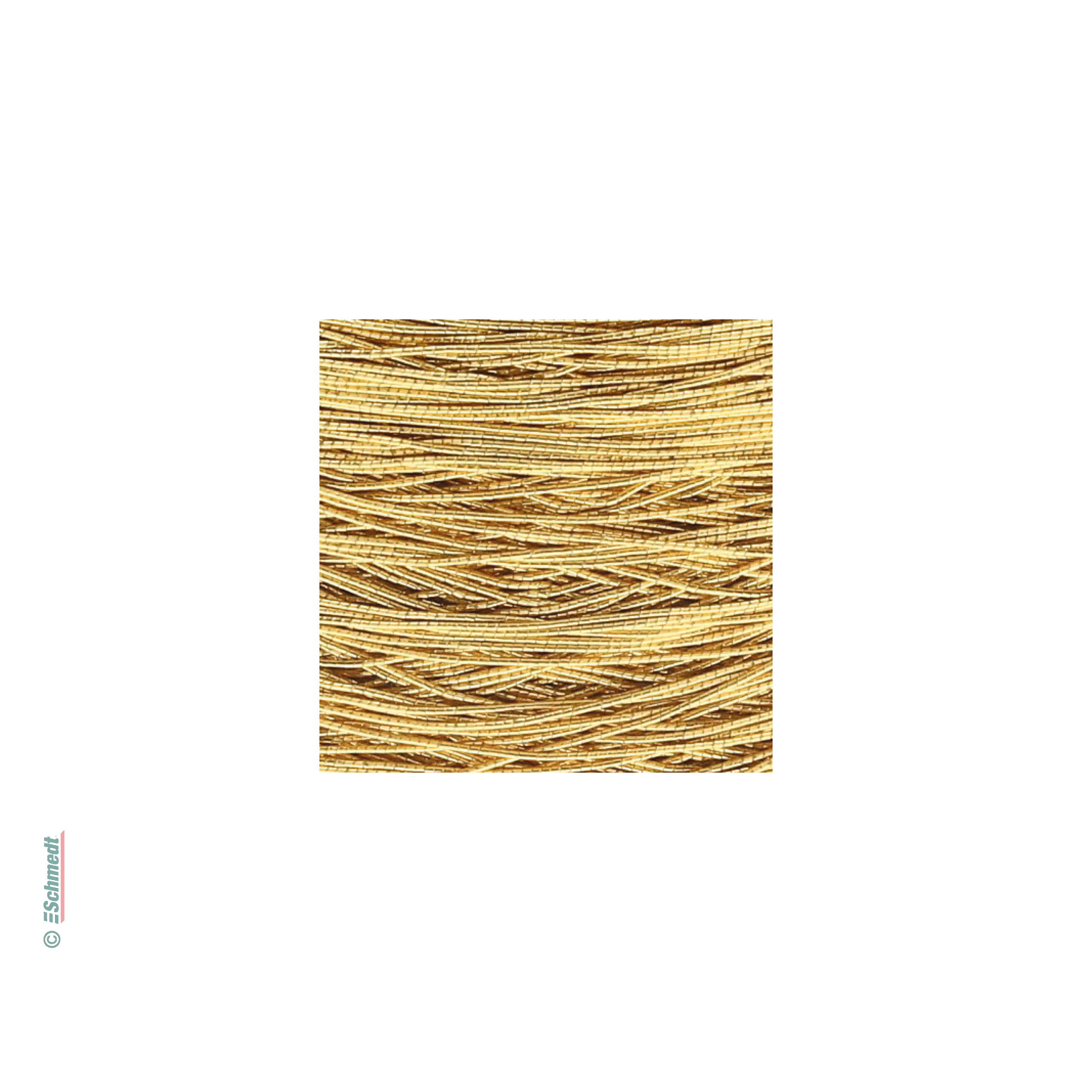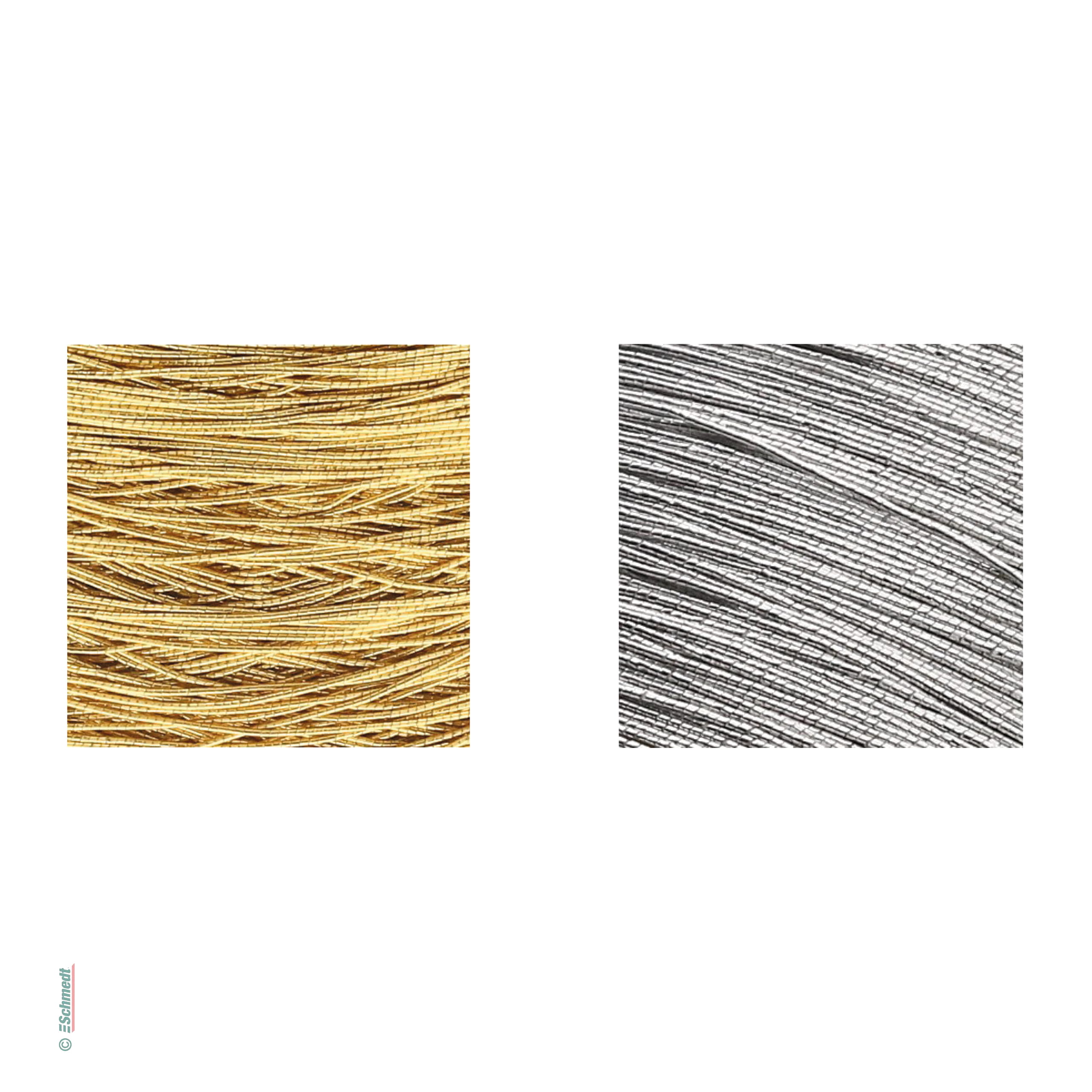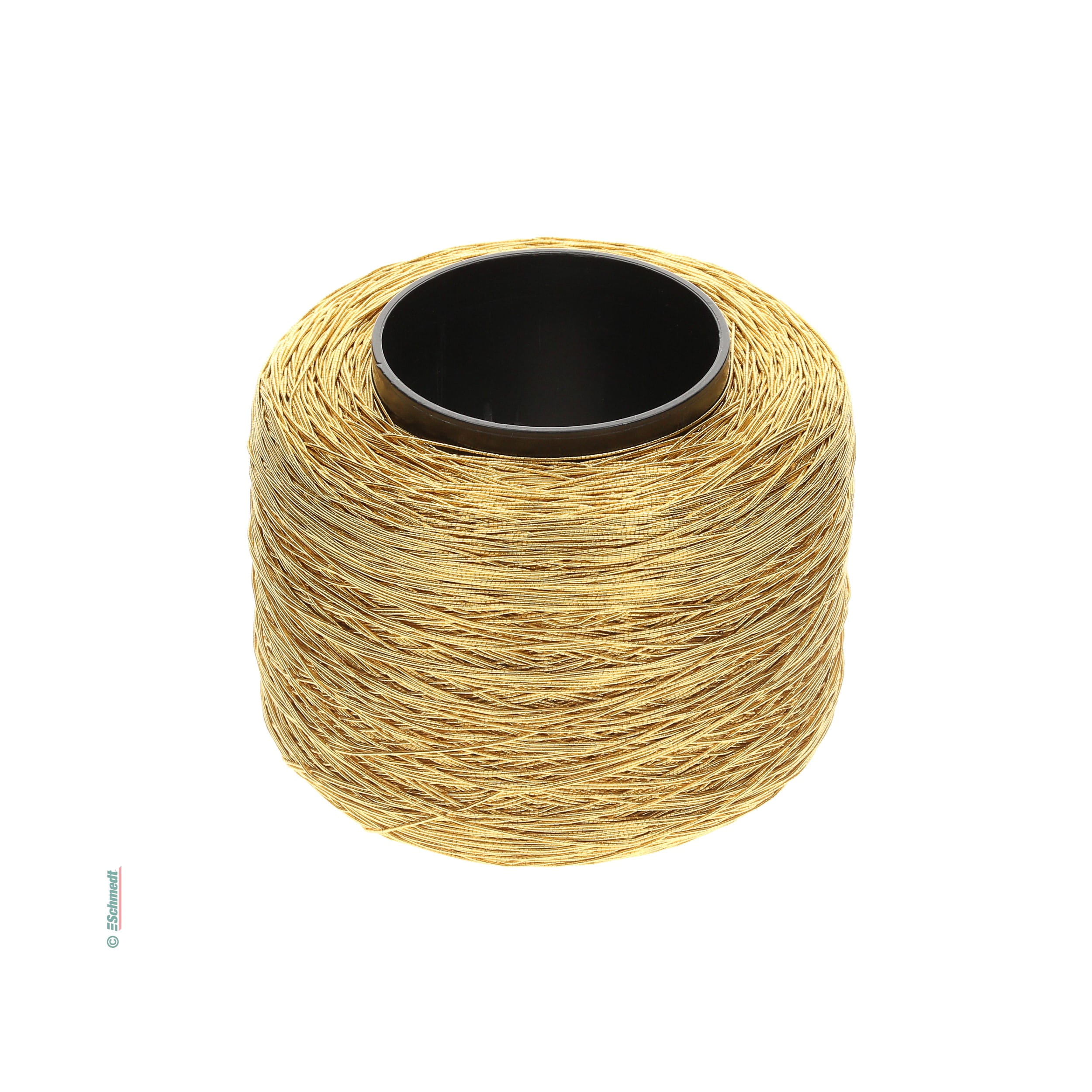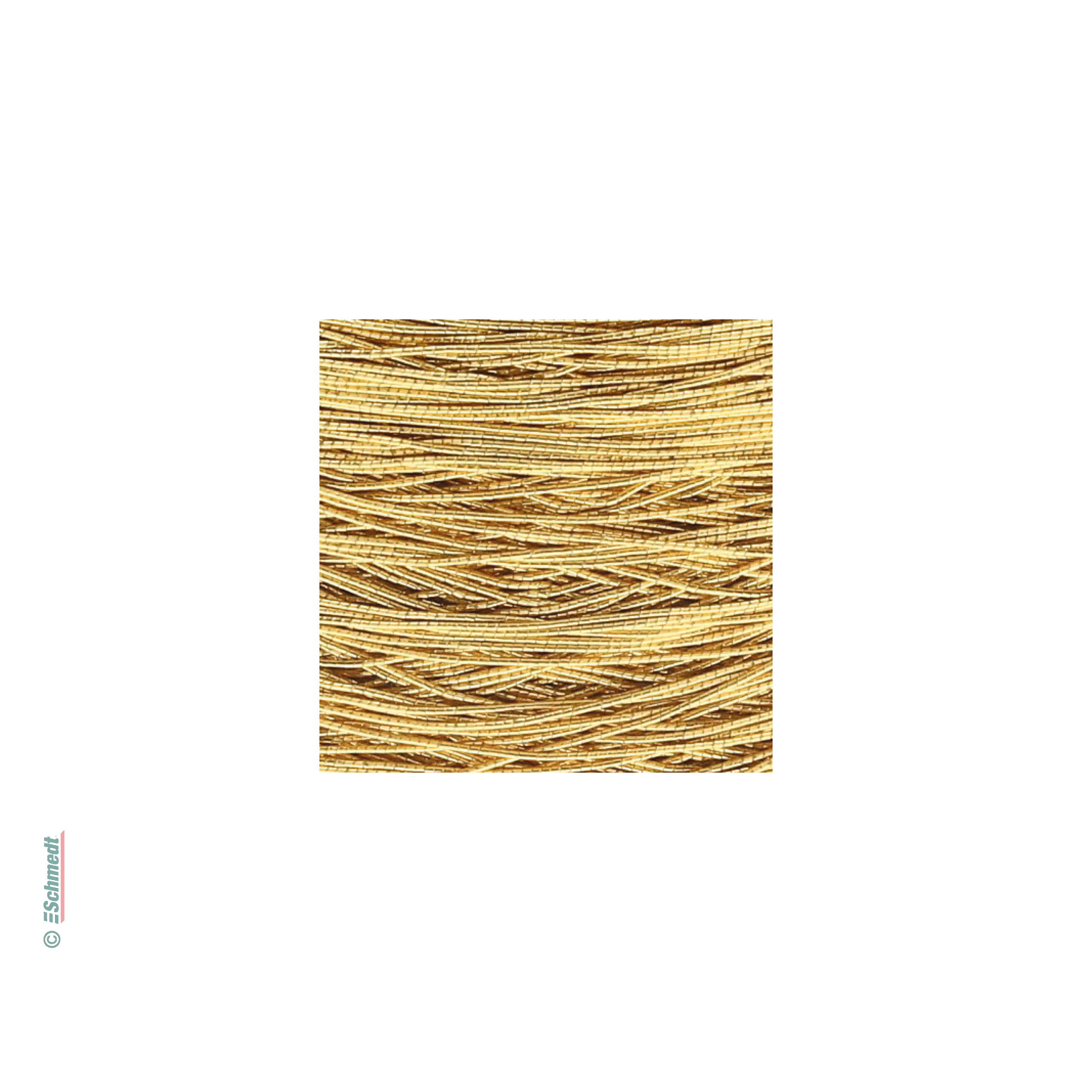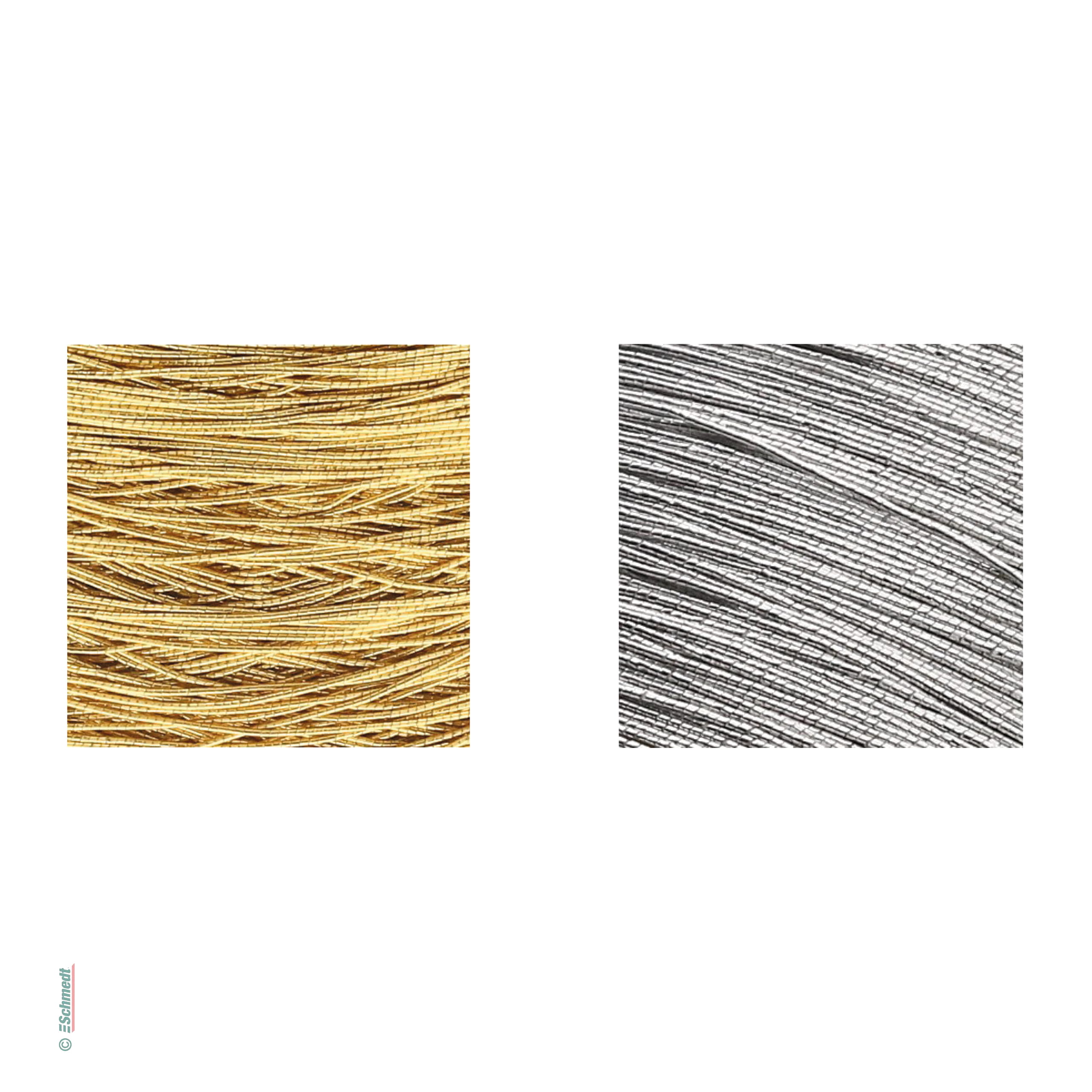 In stock, deliverable at short notice
Gross total incl.
19% VAT:
Item number:
51831201
Colour: 201 - gold metallic

Roll length (in m): 100
Product information "Rubber cord, lurex-braided"
Elastic cord for binding and closing books, diaries, folders, files, menus, invitations etc., for fixing labels, as holding strap for masks and much more.
Properties of "Rubber cord, lurex-braided"
Dimensions
Thickness in mm:

1,0

Material
Material:

Lurex

Finished products
Finished products:

menus

, diaries

, folders

, boxes

Other properties
Category:

Rubber cords

Ecological features:

elastic

Minimum order quantity:

as of 1 piece

Version:

wound on cardboard
Below you can see questions that other customers have asked about this product. Do you have a question of your own? Then feel free to ask us using the button below. You decide whether your question may be published.