Spine gauge for book case production
to calculate the correct spine width of flexible spines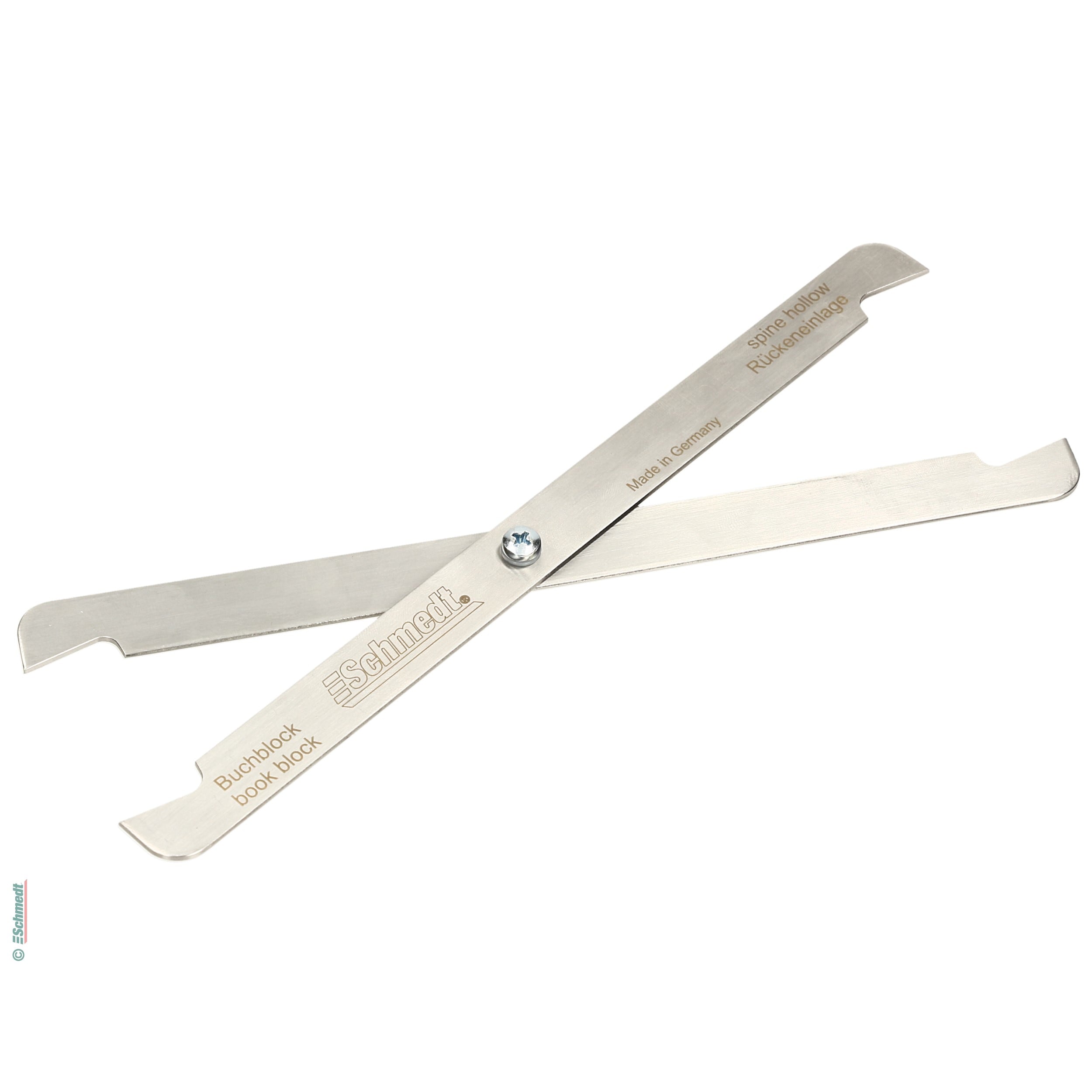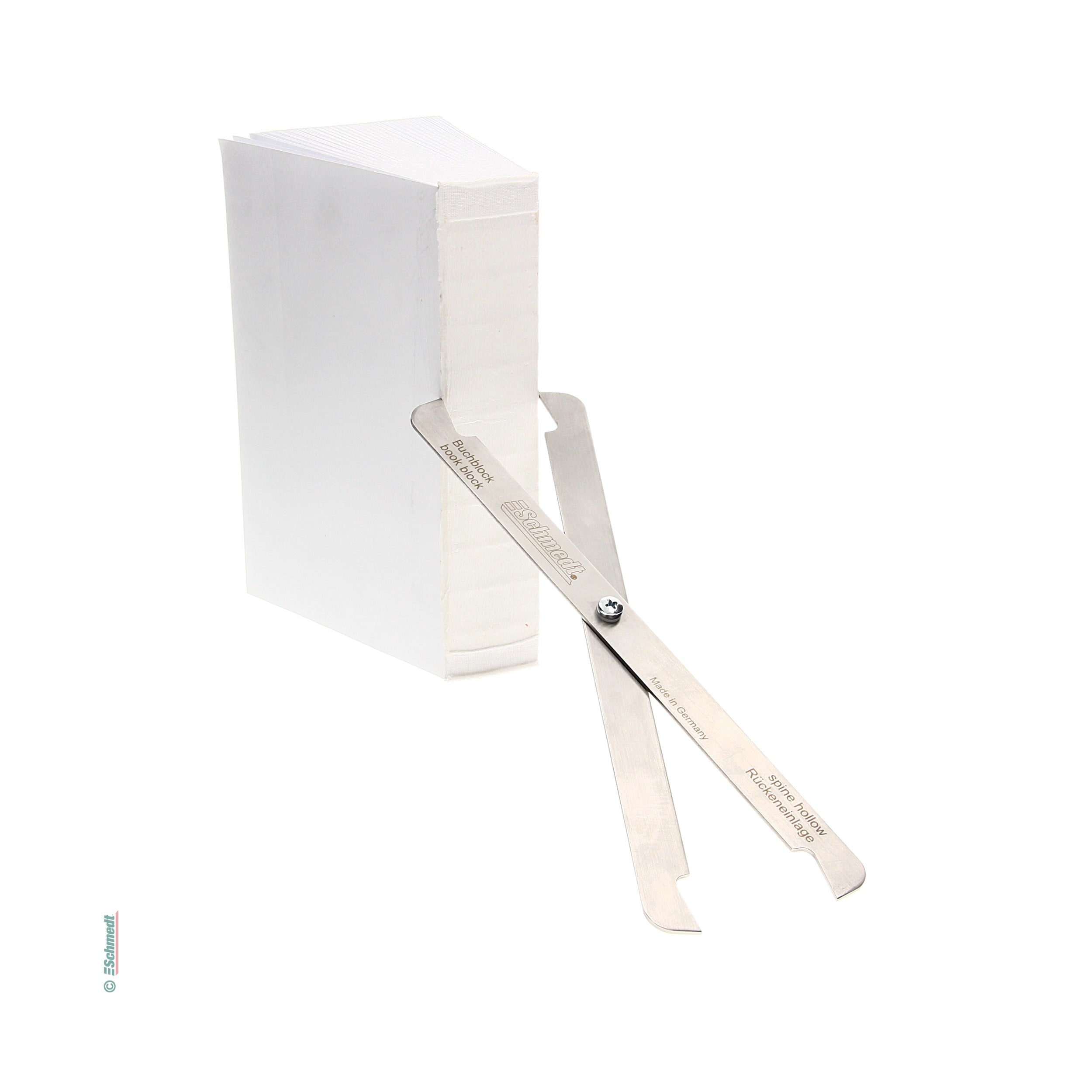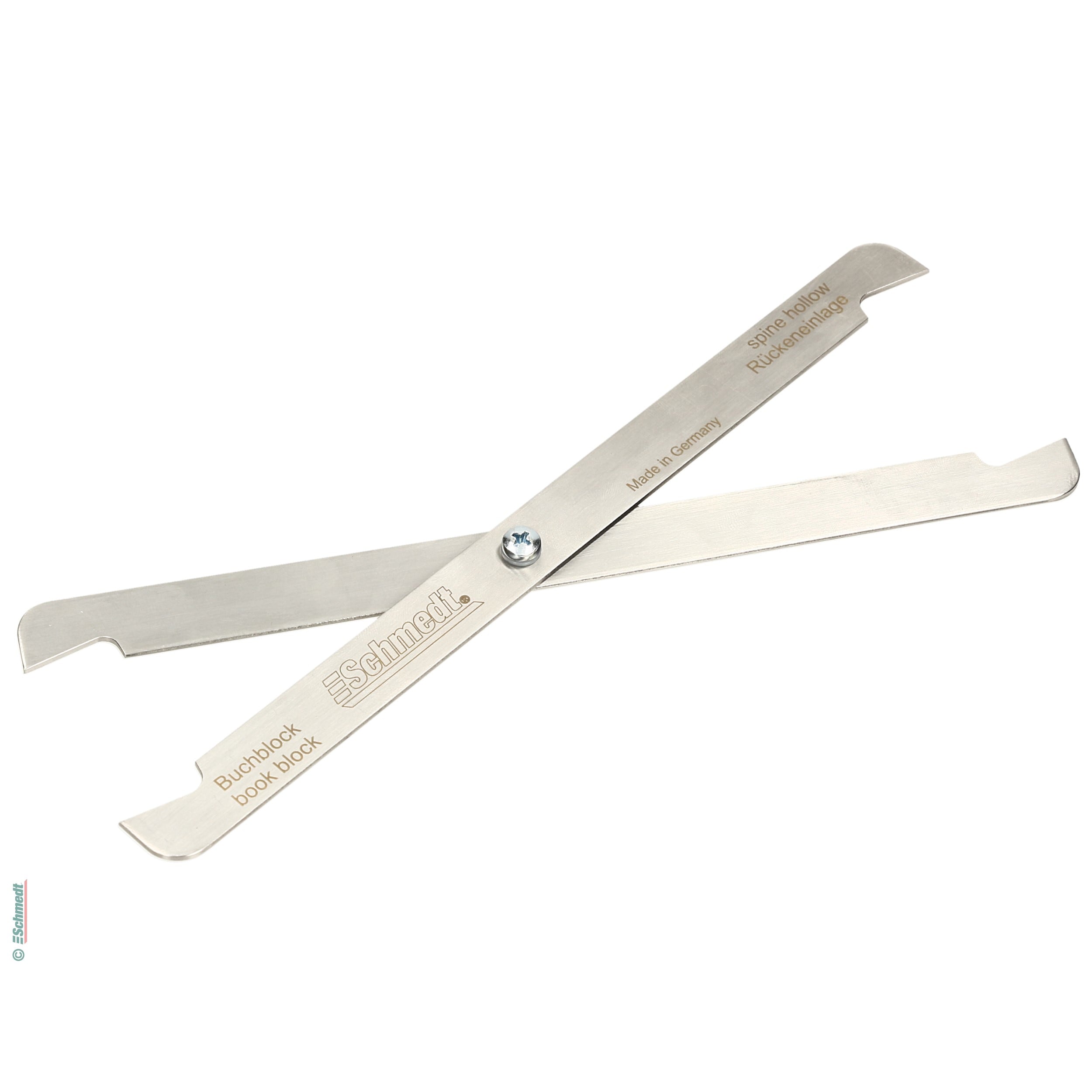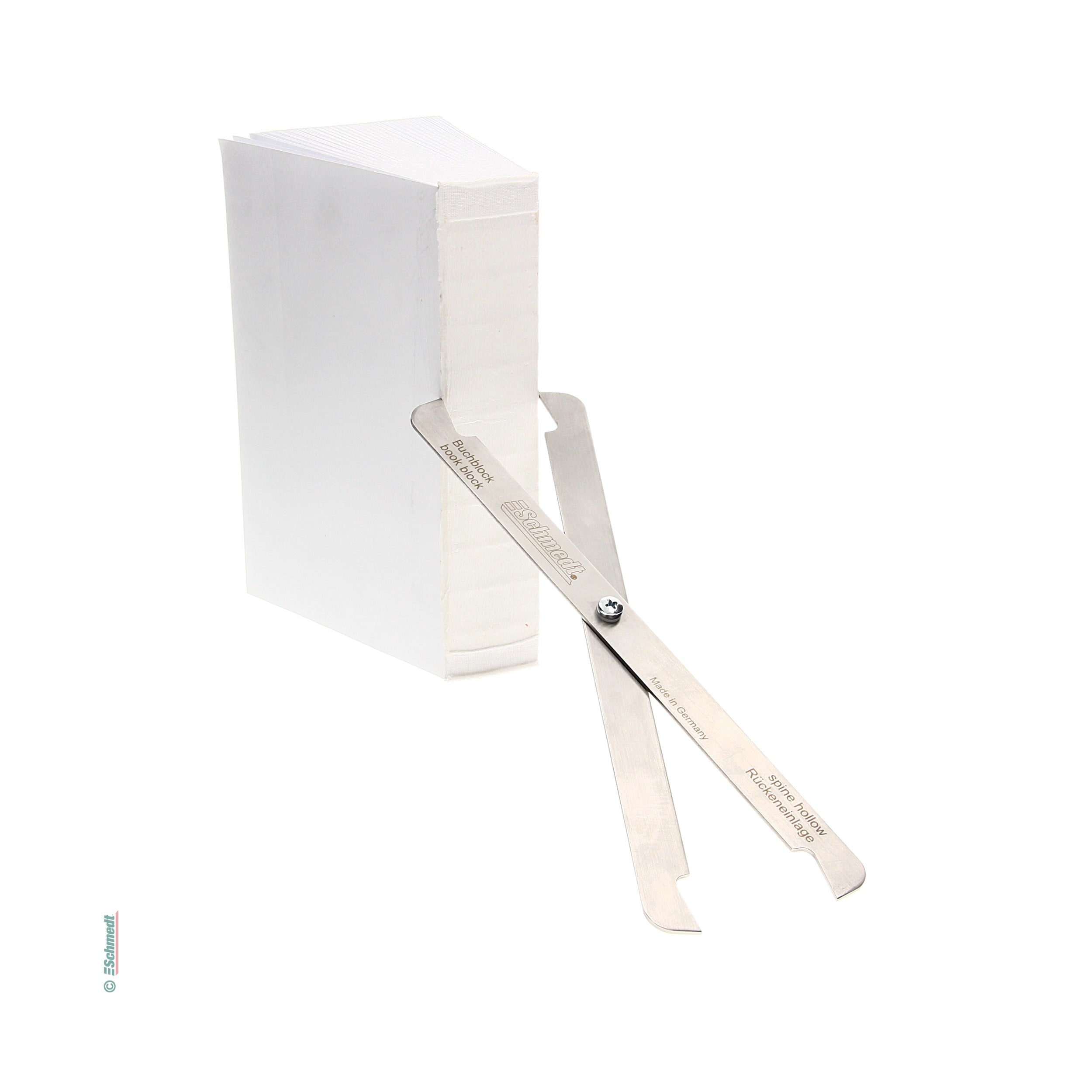 In stock, deliverable at short notice
Gross total incl.
19% VAT:
Product information "Spine gauge for book case production"
Scissor-like tool. The side with the narrow opening is closed around the book block. The other side shows the correct spine hollow width for this book block by its opening width.
Application: for the production of hardcover books with rounded back
Properties of "Spine gauge for book case production"
Material
Material:

Metal

Other properties
Category:

Case-making tools

Minimum order quantity:

as of 1 piece
https://www.schmedt.de/ww2000/pdf/e-manual_spine_gauge.pdf
https://www.youtube.com/watch?v=aRxru7k9UpI
Below you can see questions that other customers have asked about this product. Do you have a question of your own? Then feel free to ask us using the button below. You decide whether your question may be published.