Pricking bar Mini
to prick paper layers prior to manual sewing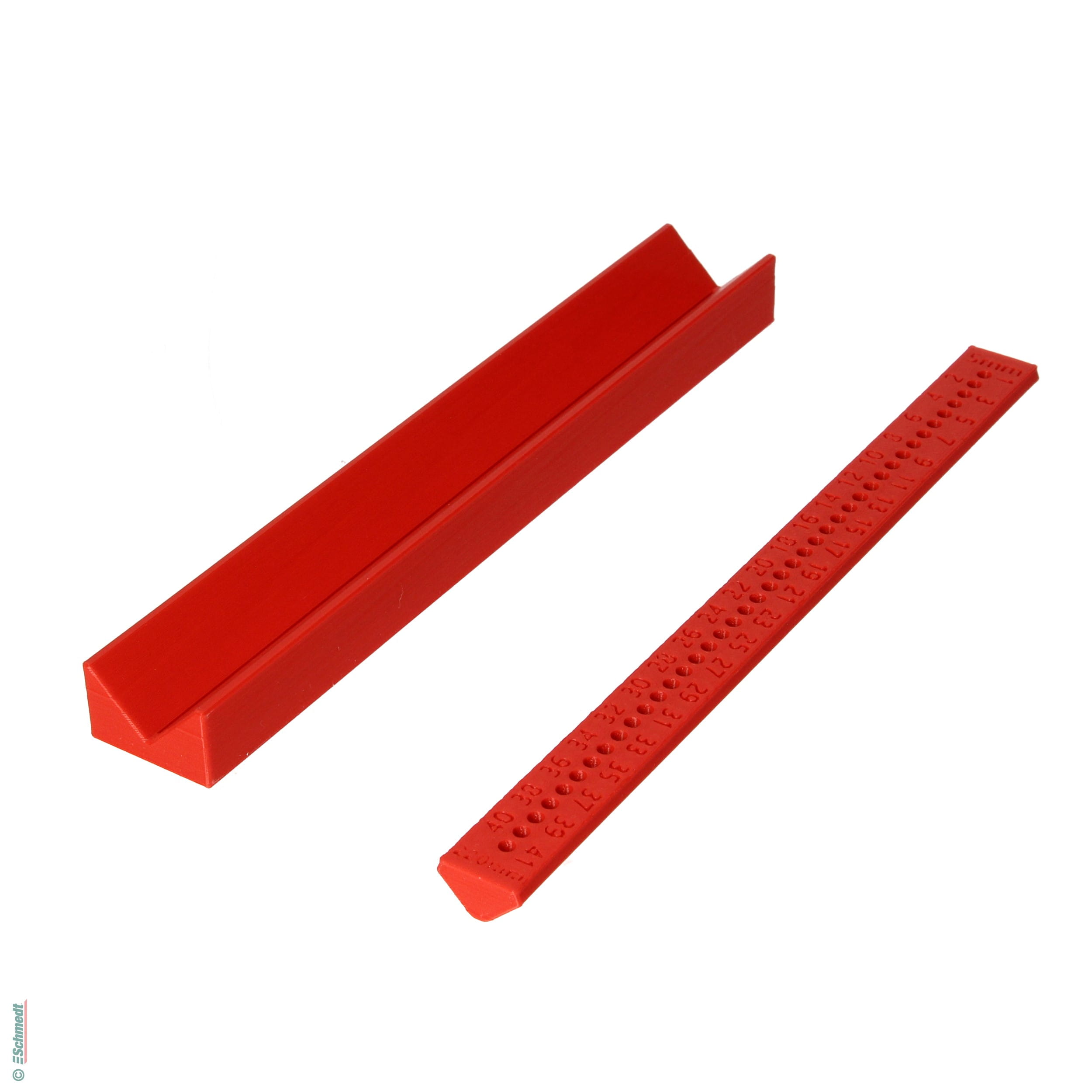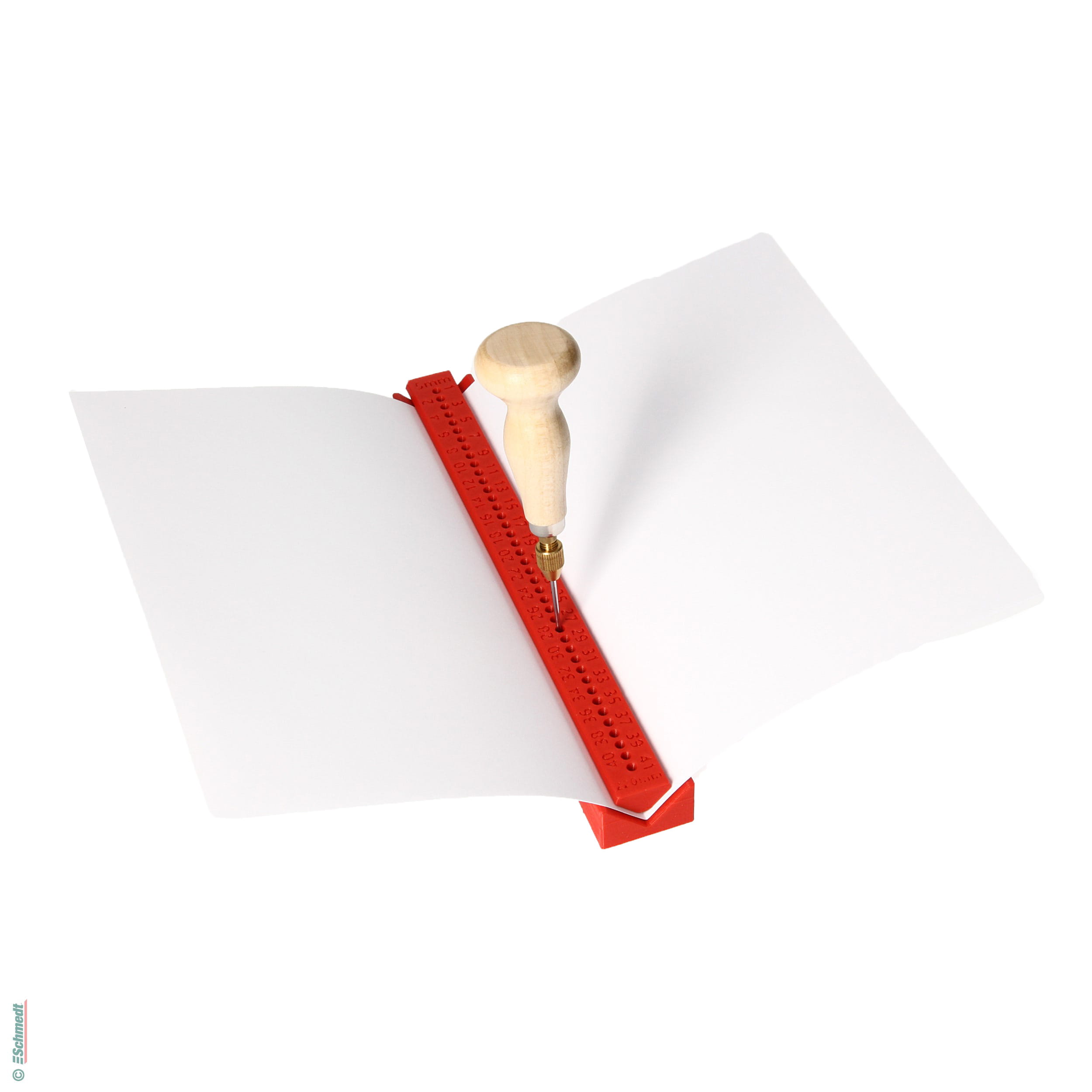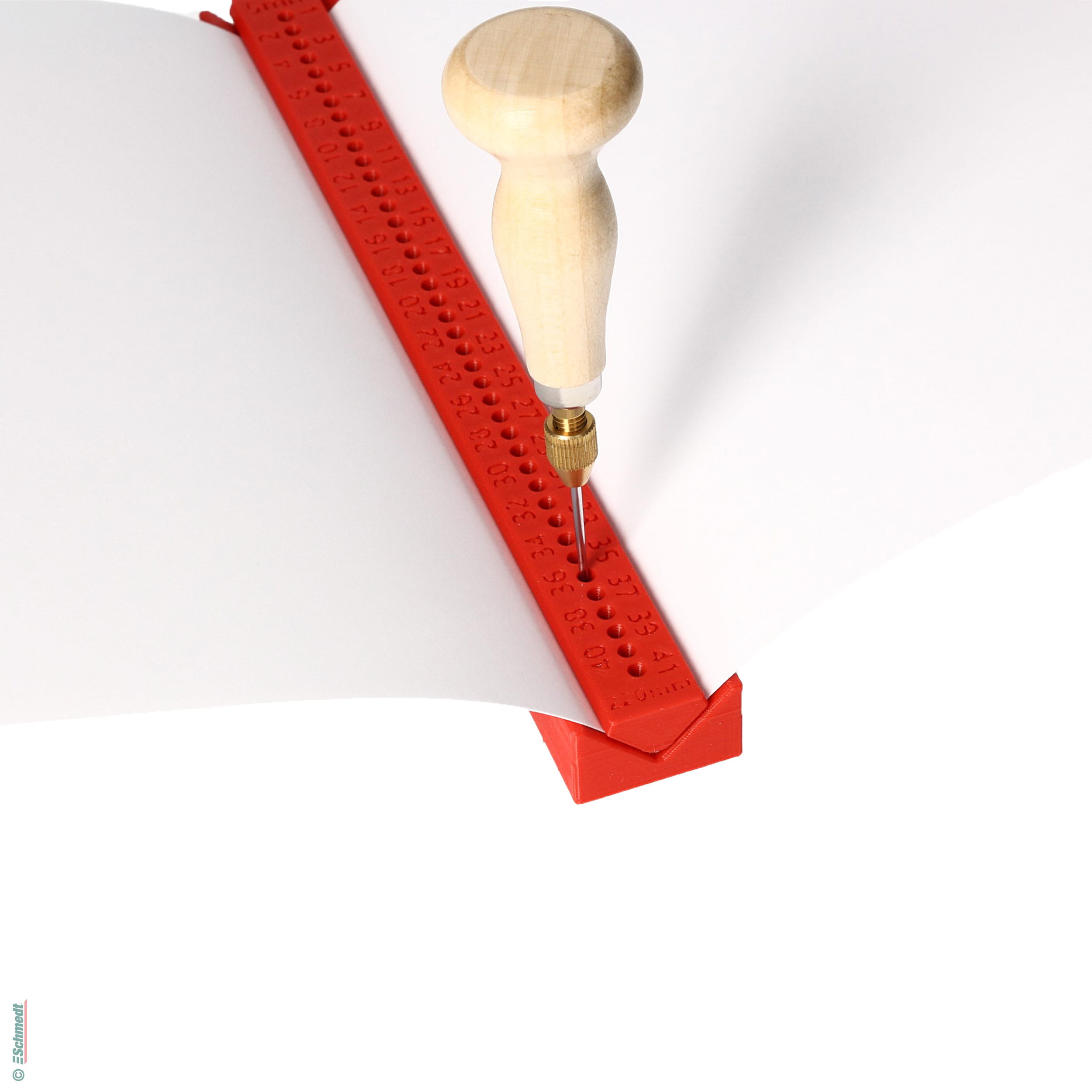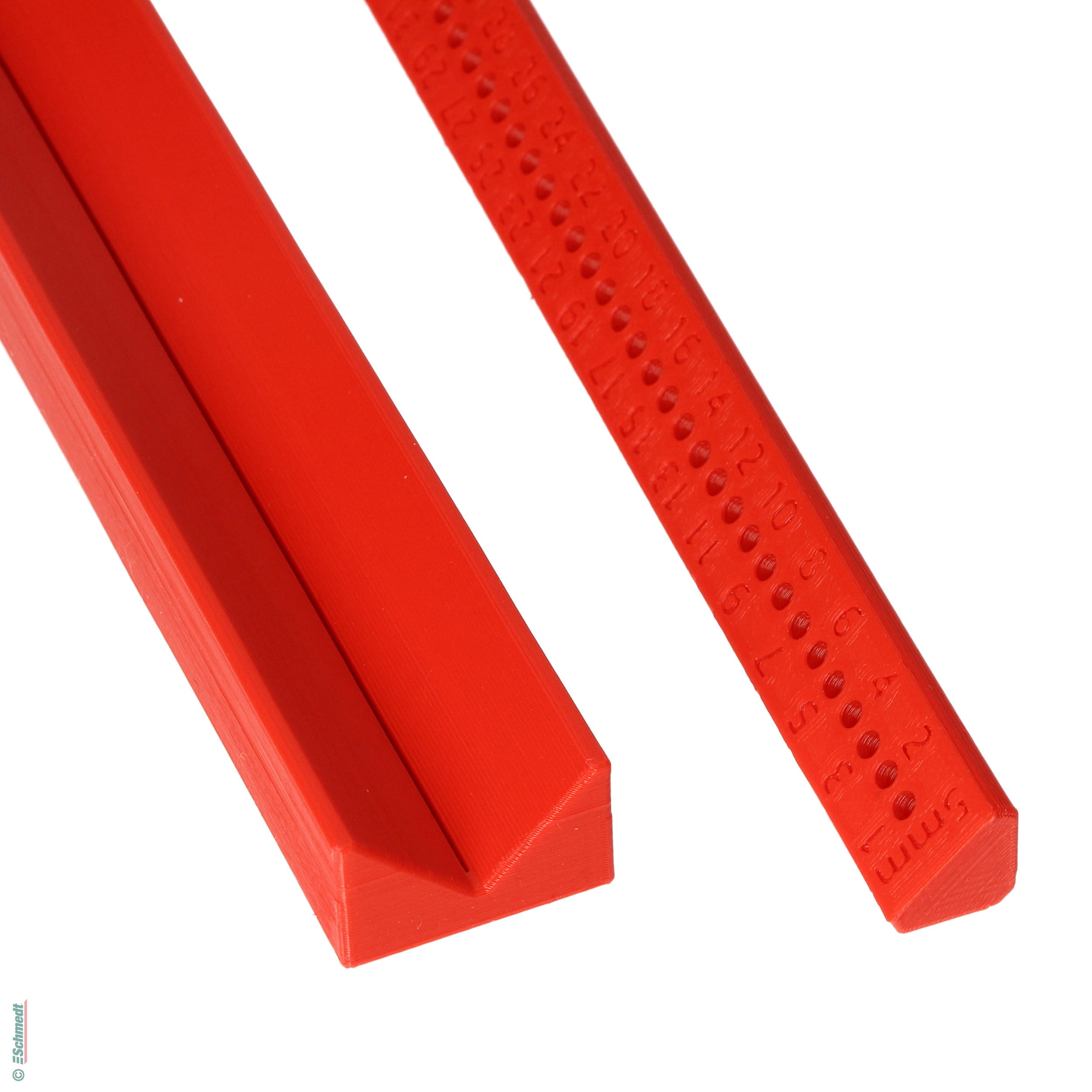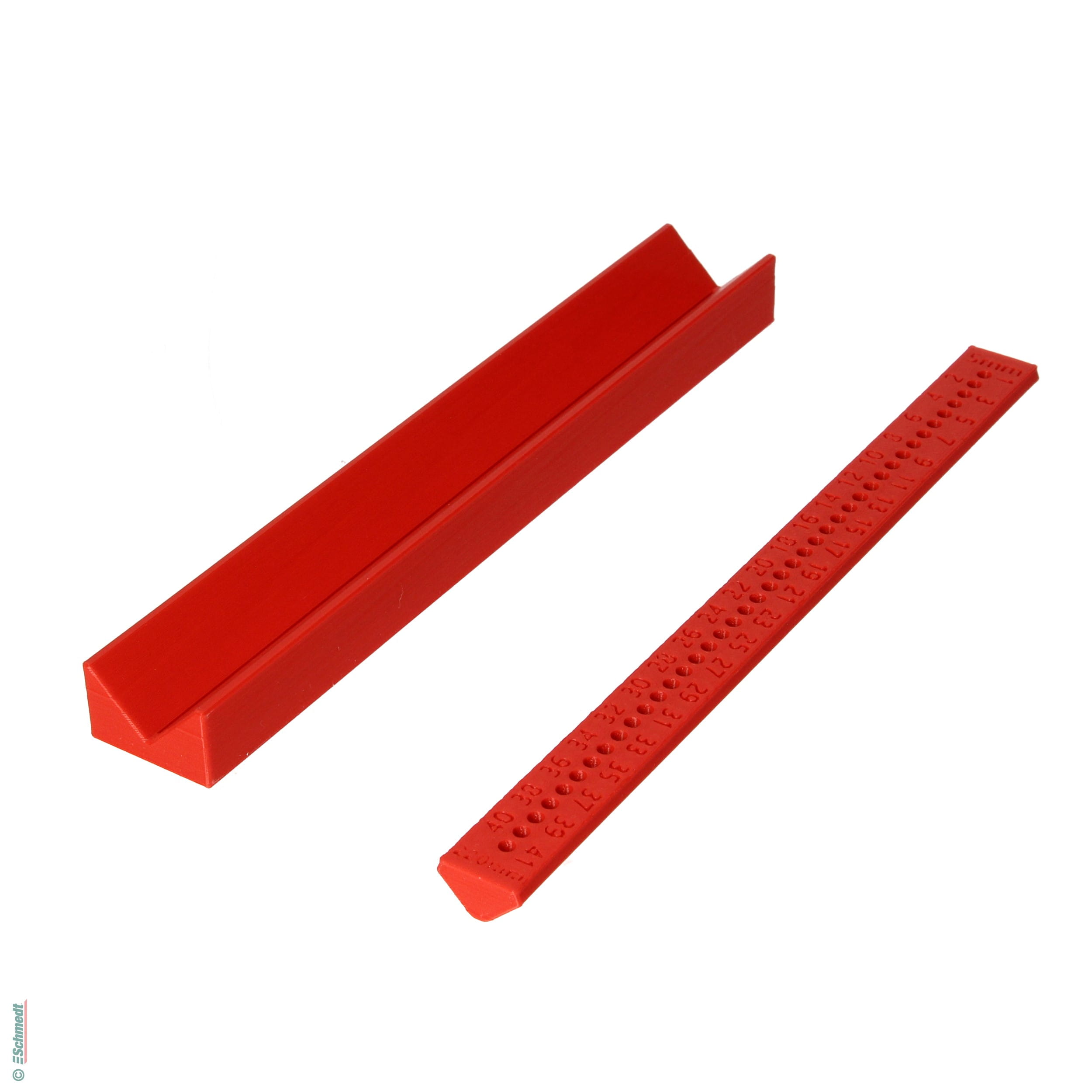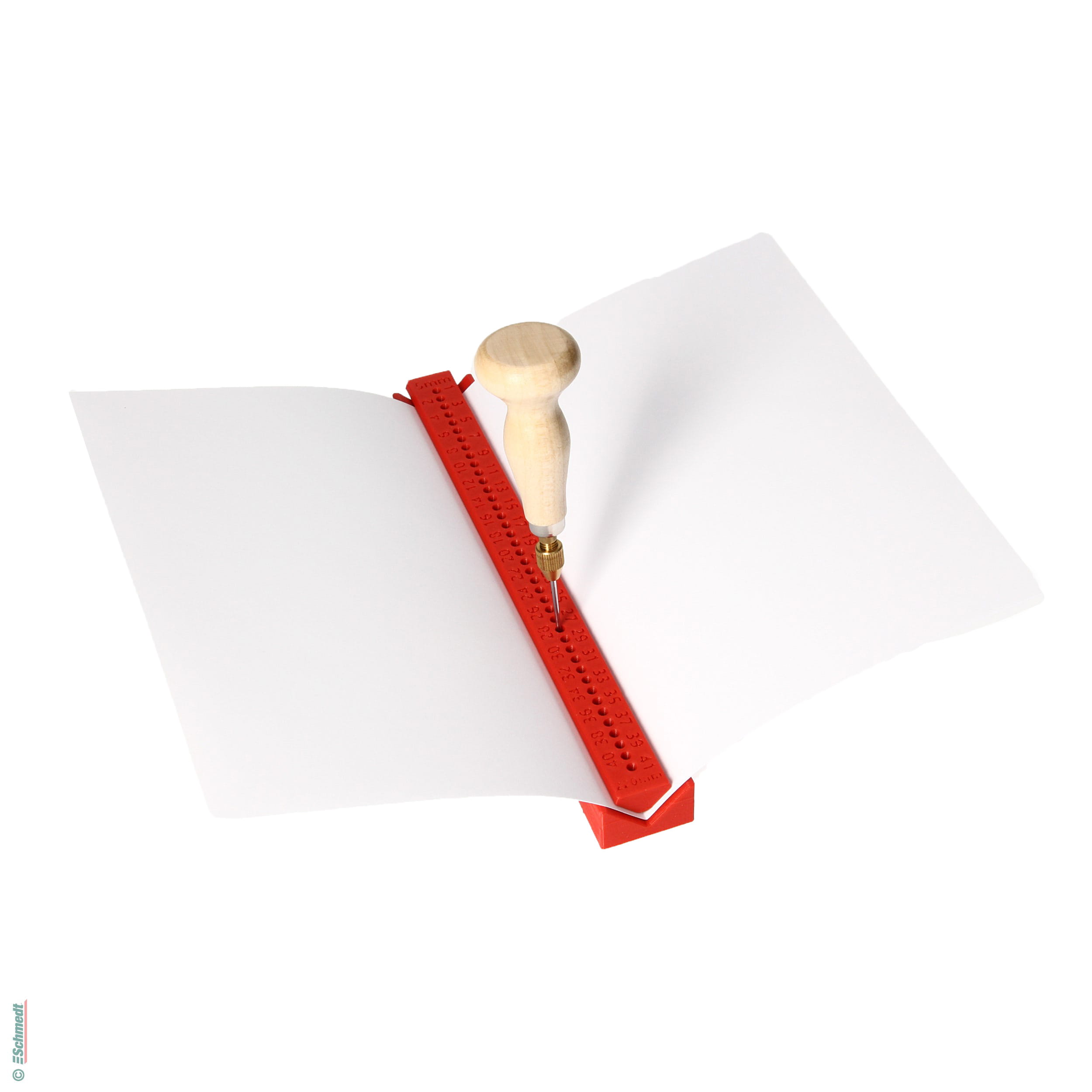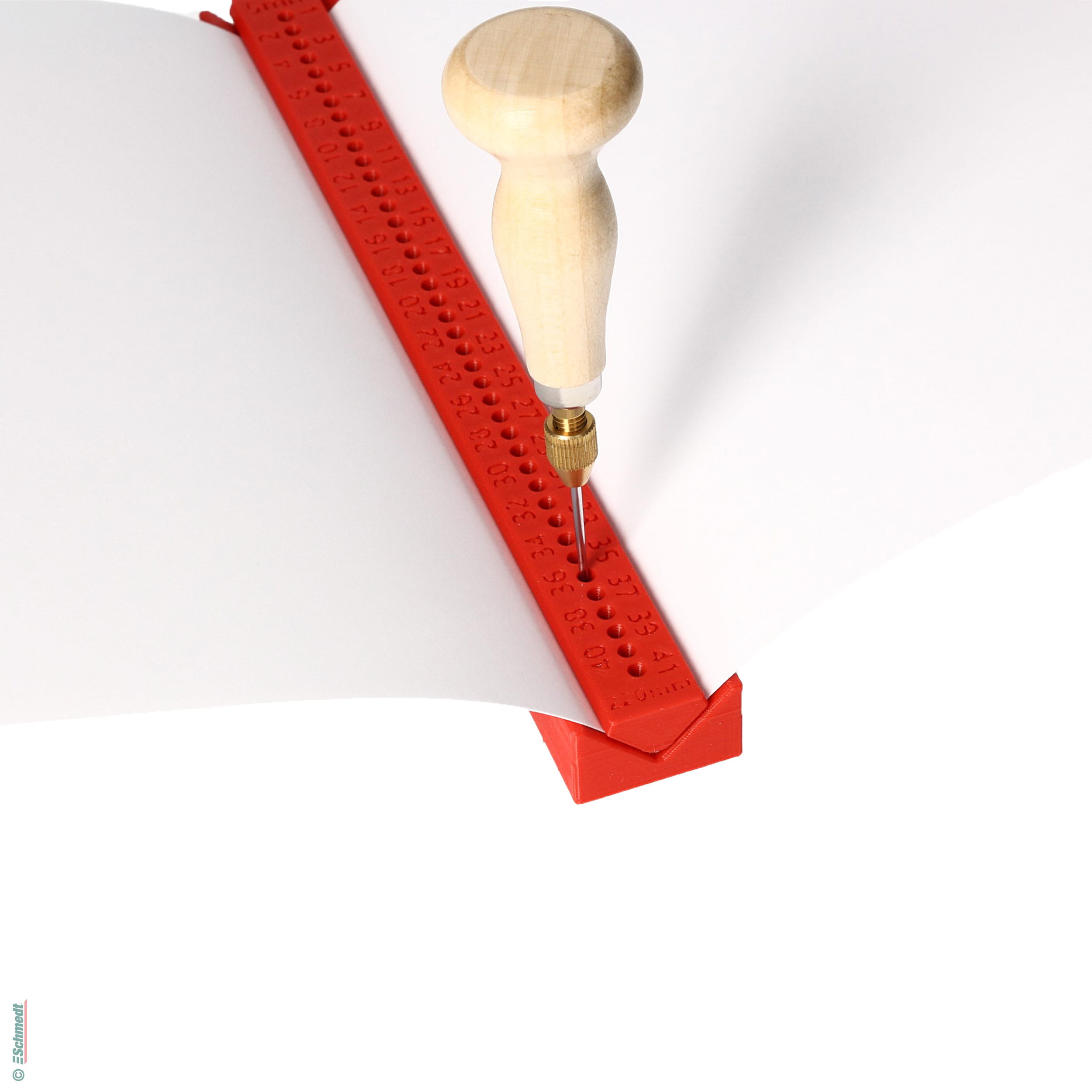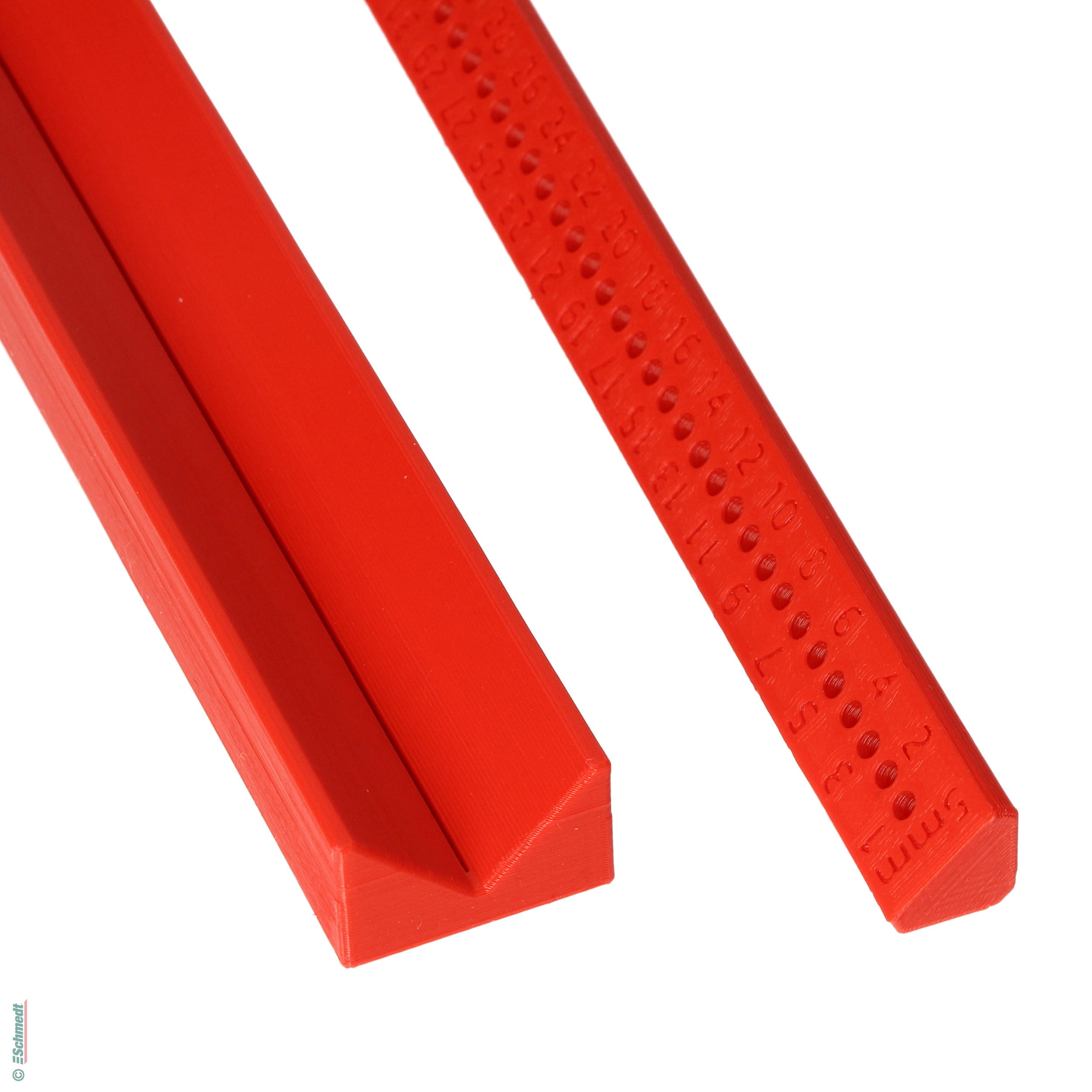 In stock, deliverable at short notice
Gross total incl.
19% VAT:
Product information "Pricking bar Mini"
This two-part hole punching tool helps to prepare all the paper layers of a book evenly.
The paper layers are placed centrally between the two rails and the holes are pricked evenly with an awl. Due to the pre-set hole spacing, the holes always have the identical distance to each other and to the top and bottom edge of the sheet.
Version : 3D printed
Colour : red
Length (in mm) : 220
Hole spacing (in mm) : 5
Application: for easy and even pricking of paper layers before manual sewing.
Compared to the version with item no. 59000001 , this miniature version is shorter and lower. Moreover it does not have a stop at the top of the bar so that it is open on both sides.
Properties of "Pricking bar Mini"
Dimensions
Hole spacing (in mm):

5

Length (in mm):

220

Colour
Colour:

red

Other properties
Category:

Sewing frames and accessories

, iBookBinding Tools

Version:

3D printed
Below you can see questions that other customers have asked about this product. Do you have a question of your own? Then feel free to ask us using the button below. You decide whether your question may be published.